News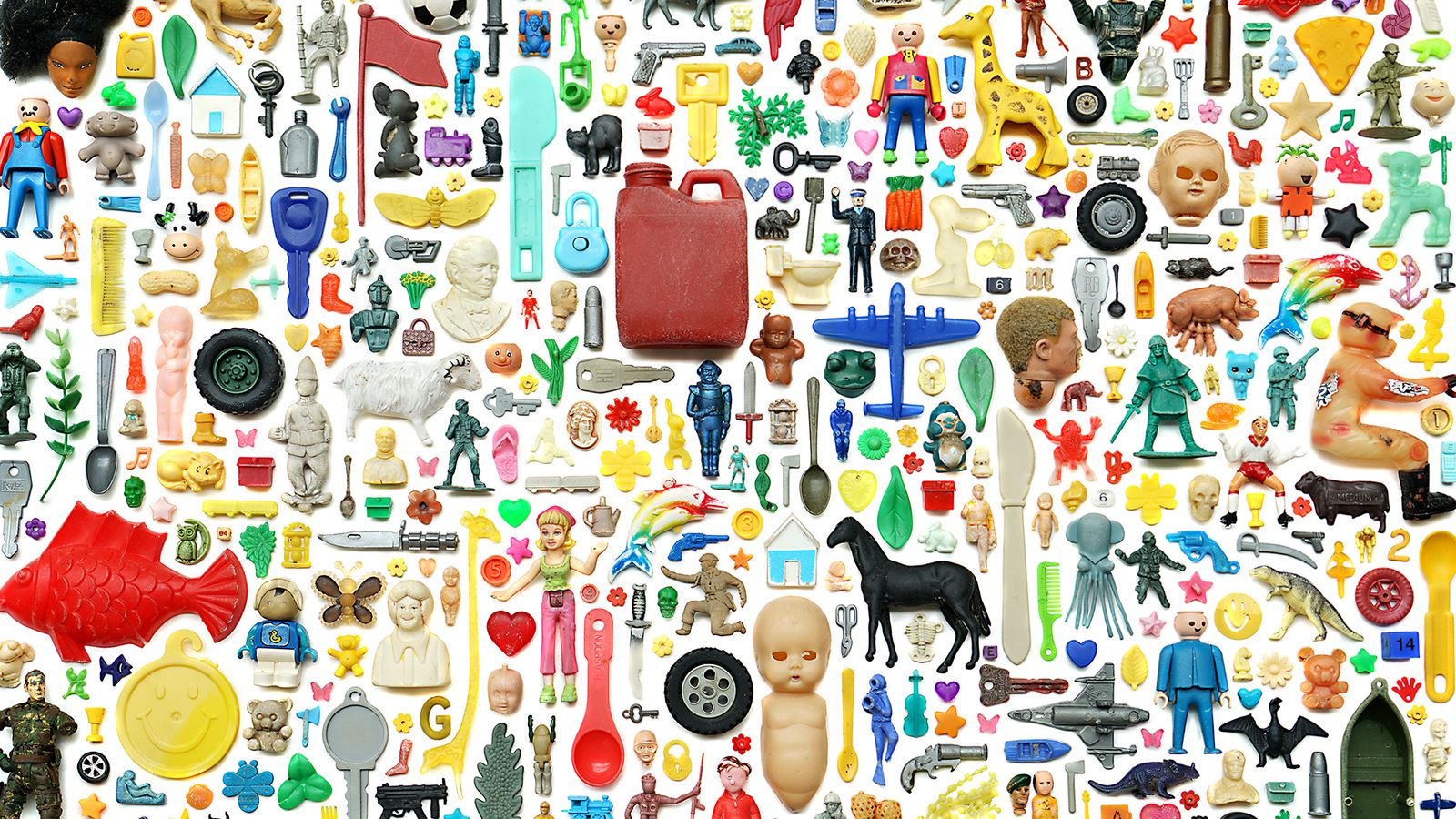 Special report: Our plastic planet Activist consumer groups are pushing for less use, and to some extent, less production, while industry aims for increased recycling. Plastics demand is projected to only increase — and the footprint of plastic pollution with it.

Following the Money That Undermines Climate Science It's difficult to figure out who's funding climate denial, because many of the think tanks that continue to question established climate science are nonprofit groups that aren't required to disclose their donors. That's true of the Competitive Enterprise Institute, a free-market research organization in Washington that disputes that climate change is a problem.
Greta Thunberg speaking at the UN -"Right here, right now is where we draw the line. The world is waking up. And change is coming, whether you like it or not."

Ice on Fire - An HBO Documentary
Tue, Jun 11 at 8:00pm ET on HBO Go and HBO Now
On demand: Available Wed, Jun 12
Produced by Oscar-winner Leonardo DiCaprio, George DiCaprio and Mathew Schmid and directed by Leila Conners, Ice on Fire is an eye-opening documentary that focuses on many never-before-seen solutions designed to slow down our escalating environmental crisis. The film goes beyond the current climate change narrative and offers hope that we can actually stave off the worst effects of global warming.

Climate Change Threatens the World's Food Supply, United Nations Warns The world's land and water resources are being exploited at "unprecedented rates," a new United Nations report warns, which combined with climate change is putting dire pressure on the ability of humanity to feed itself.

Emails reveal Trump official consulted climate change deniers A Trump administration national security official has sought help from advisers to a think tank that disavows climate change to challenge widely accepted scientific findings on global warming, according to his emails.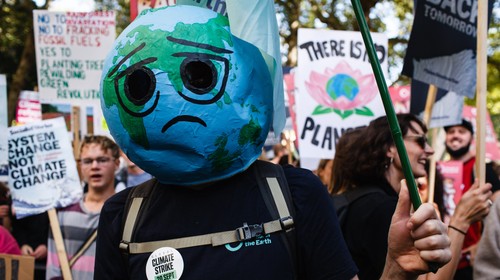 The 12 Arguments Every Climate Denier Uses – and How to Debunk Them In Europe, you don't often rub shoulders with someone who doesn't believe in climate change. Although climate change denial is alive and well in America – not least in the White House – people here mostly accept that climate change is, to some degree, happening. But that doesn't mean climate denialism has gone away. Instead, according to new research from the University of Cardiff, it has simply changed shape, into something they call "discourses of delay". These 12 arguments, favoured by politicians and industry figures, are a more subtle way of downplaying the need for action on climate change than full-on denialism, but no less corrosive to efforts to mitigate damaging climate effects. And they're filtering into the public consciousness rapidly. Rather than arguing that climate change isn't happening, now you hear people arguing that it's too late, too difficult, too controversial, too unfair, too hasty, to take serious action on climate change.

Ecologists sound alarm on plastic pollution -"Unless growth in plastic production and use is halted, a fundamental transformation of the plastic economy to a framework based on recycling is essential, where end-of-life plastic products are valued rather than becoming waste," says Chelsea Rochman, assistant professor in the Department of Ecology & Evolutionary Biology at the University of Toronto (U of T), and senior author of a study published in Science outlining the accelerating pace with which plastic emissions enter Earth's waterways annually.

How Big Oil Misled The Public Into Believing Plastic Would Be Recycled -"If the public thinks that recycling is working, then they are not going to be as concerned about the environment," Larry Thomas, former president of the Society of the Plastics Industry, known today as the Plastics Industry Association and one of the industry's most powerful trade groups in Washington, D.C., told NPR.

How climate change could expose new epidemics Climate change—already wreaking havoc with one degree Celsius of warming—is also emerging as a driver of infectious disease, whether by expanding the footprint of malaria- and dengue-carrying mosquitos, or defrosting prehistoric pathogens from the Siberian permafrost.

Bill Gates: 3 lessons from COVID-19 to help us tackle climate change I realize that it's hard to think about a problem like climate change right now. When disaster strikes, it is human nature to worry only about meeting our most immediate needs, especially when the disaster is as bad as COVID-19. But the fact that dramatically higher temperatures seem far off in the future does not make them any less of a problem—and the only way to avoid the worst possible climate outcomes is to accelerate our efforts now. Even as the world works to stop the novel coronavirus and begin recovering from it, we also need to act now to avoid a climate disaster by building and deploying innovations that will let us eliminate our greenhouse gas emissions.

Canada's Last Remaining Ice Shelf Crumbles Due to Global Warming Canada's 4,000-year-old Milne Ice Shelf on the northwestern edge of Ellesmere Island had been the country's last intact ice shelf until the end of July when ice analyst Adrienne White of the Canadian Ice Service noticed that satellite photos showed that about 43% of it had broken off. She said it happened around July 30 or 31.

Canadian ice caps disappear, confirming 2017 scientific prediction The St. Patrick Bay ice caps on the Hazen Plateau of northeastern Ellesmere Island in Nunavut, Canada, have disappeared, according to NASA satellite imagery. National Snow and Ice Data Center (NSIDC) scientists and colleagues predicted via a 2017 paper in The Cryosphere that the ice caps would melt out completely within the next five years, and recent images from NASA's Advanced Spaceborne Thermal Emission and Reflection Radiometer (ASTER) have confirmed that this prediction was accurate.

Nuclear power has a big role to play in the energy transition. Here's why Today, some enterprises are proposing a new technological approach, built on a different type of fission energy production based on the coupling of particle accelerators and subcritical reactors. This technology – termed the 'accelerator driven system, pioneered in CERN in the 1990s – aims to reduce the lifetime of existing radiotoxic nuclear waste and to produce carbon-free energy at an affordable price of less than 5 cents per kWh. This technology is safer, scalable, sustainable and resistant to proliferation. The key innovation is the use of a proton accelerator to generate a high-intensity neutron source which induces fission reactions in the core. Yet as soon as the accelerator stops, the fission reaction also stops. The sub-criticality of the core implies an intrinsic safety; runaway accidents of the Chernobyl type are impossible. As the system proposed is equipped with passive heat removal, a meltdown accident of the Fukushima or Three-Mile Island types would also be impossible. The reduced waste produced from such a plant will have shorter lifetimes (around 500 years vs. 300,000 years) because the reaction uses thorium-based rather than uranium-based fuel. The system also provides the possibility of using present nuclear waste as fuel, therefore reducing the amount and radioactive profile of today's large waste inventory. With thorium fuel, plutonium production is negligible, eliminating the most common element for nuclear bombs. The IAEA states that the thorium fuel cycle would be "intrinsically proliferation-resistant".

Death Valley sets record for planet's hottest temperature in years — and the heat wave is forecast to spread The official weather observing station in Death Valley, California — called Furnace Creek for obvious reasons — reached a scorching 128 degrees Fahrenheit on Sunday. That is the hottest temperature anywhere on the planet since 2017 and only one degree behind what experts say is likely the hottest temperature ever recorded on Earth.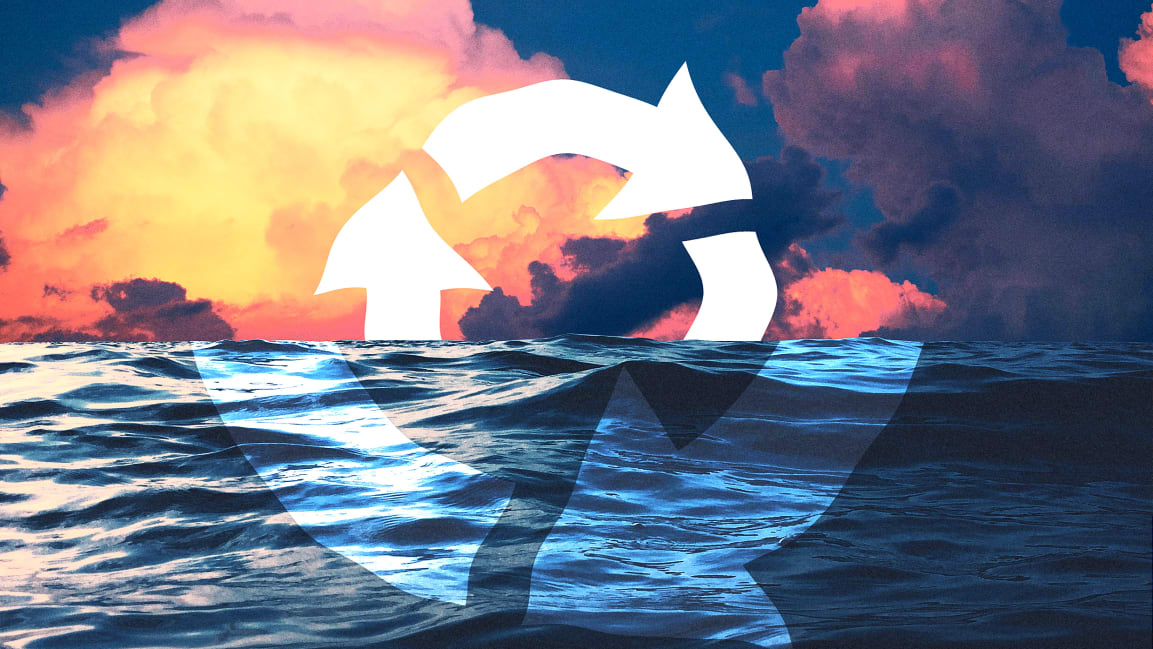 Every $1 invested in ocean sustainability generates $5 of benefits for the planet The world's oceans are a hotbed of economic activity, from tourism to international shipping to commercial fishing. Ocean-based industries account for 31 million full-time jobs and trillions of dollars of economic benefits every year. But as climate change worsens, the ocean and its industries are under threat. There's good news, though: investing in ocean sustainability is worth the cost: every $1 in key ocean actions can generate $5 in economic, health, and environmental benefits.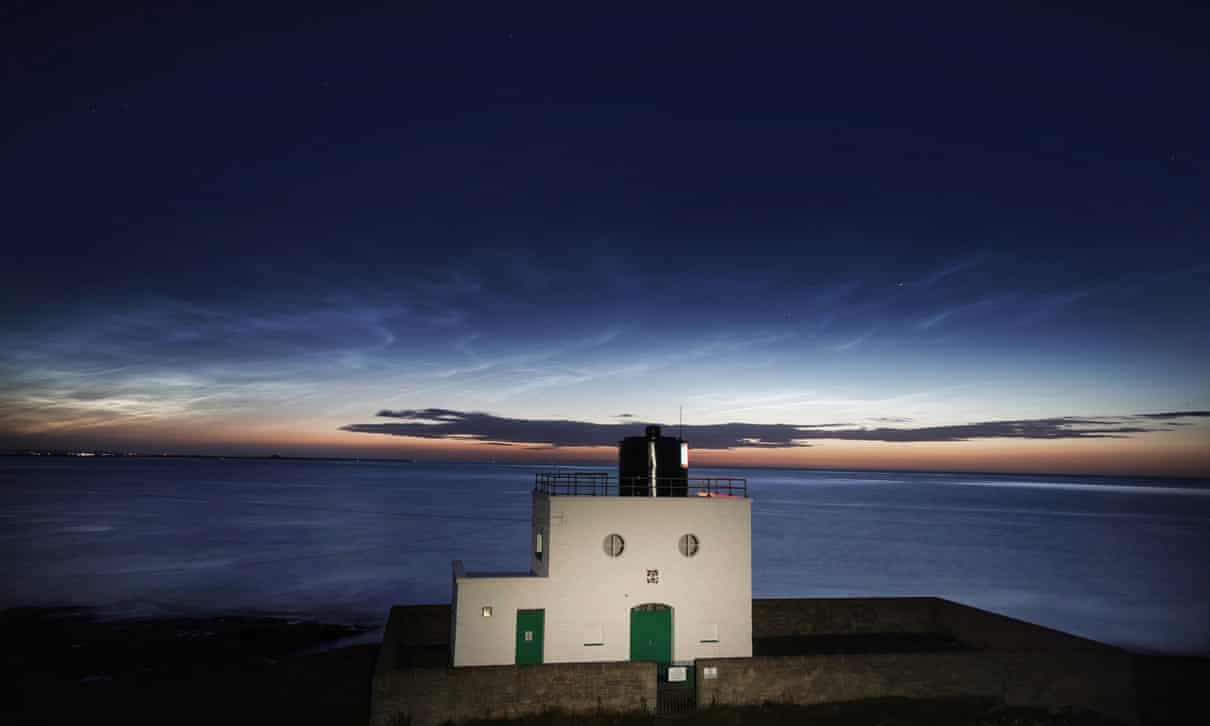 Rare night clouds may be warning sign of climate crisis Noctilucent clouds form in the mesosphere, the rarefied upper atmosphere with little moisture and intensely low temperatures. The scant water vapour there can freeze on to specks of smoke from meteors burning up in the atmosphere, creating the crystals that form noctilucent clouds. The mesosphere is coldest in summer, allowing the crystals to form. These clouds may also be a warning sign of the climate crisis. They were first recorded in 1885 and were rarely seen for years afterwards, largely in polar regions. But in recent times the clouds have appeared much further afield and are growing much brighter. Much of the moisture needed to form the clouds comes from methane, a potent greenhouse gas that produces water vapour when it breaks down in the upper atmosphere. And as methane pollution has increased, so noctilucent clouds have grown more common and more widespread.

Fossil fuels have no place in COVID-19 recovery plans: UN chief -"Every financial decision should take account of environmental and social impact as well as a price should be placed on carbon. Let us commit to no new coal today and end all external financing into the developing world. Let us embrace the vast opportunity of a clean energy future. This is more important than ever in the coming months as the companies, investors and countries make big financial decisions about the future. Nations must commit to net-zero targets by 2050 and submit more ambitious national climate plans before COP-26 near year."

2020 Is Our Last, Best Chance to Save the Planet In the future, we may look back at 2020 as the year we decided to keep driving off the climate cliff–or to take the last exit. Taking the threat seriously would mean using the opportunity presented by this crisis to spend on solar panels and wind farms, push companies being bailed out to cut emissions and foster greener forms of transport in cities. If we instead choose to fund new coal-fired power plants and oil wells and thoughtlessly fire up factories to urge growth, we will lock in a pathway toward climate catastrophe. There's a divide about which way to go.

'2040': A funny, entertaining, upbeat climate documentary Australian filmmaker Damon Gameau did not create "2040" for viewing during the coronavirus pandemic. Although only now being released, online, in the U.S., the documentary premiered in Australia in the spring of 2019. Nevertheless, the film fits well with this summer 2020 moment. For a nation wondering what post-pandemic life will look like, "2040" provides an optimistic vision of a new normal, one that addresses issues of social justice while meeting challenges posed by climate change. As such, "2040" is the most upbeat documentary about climate change since climatologist Richard Alley's PBS series "Earth: An Operator's Manual." And it's often funny, entertaining, and, in a family sitcom sort-of-way, touching.

Covid-19 has led to a pandemic of plastic pollution Data are hard to come by but, for example, consumption of single-use plastic may have grown by 250-300% in America since the coronavirus took hold, says Antonis Mavropoulos of the International Solid Waste Association (ISWA), which represents recycling bodies in 102 countries. Much of that increase is down to demand for products designed to keep covid-19 at bay, including masks, visors and gloves. According to a forecast from Grand View Research, the global disposable-mask market will grow from an estimated $800m in 2019 to $166bn in 2020.

An enlightened response to COVID-19 can avert the climate emergency While everyone welcomes clearer skies and a sizeable fall in CO2 emissions during the pandemic, these benefits are transitory, insufficient in scale and impose too high a price in terms of lives, jobs and economic growth. Putting ourselves on a truly sustainable path will require levels of ambition, coordination and a mobilisation of finance (public and private) that dwarfs anything we have done before. We will succeed only by growing ourselves out of trouble – not with a thankless choice between sustaining livelihoods or sustaining the planet.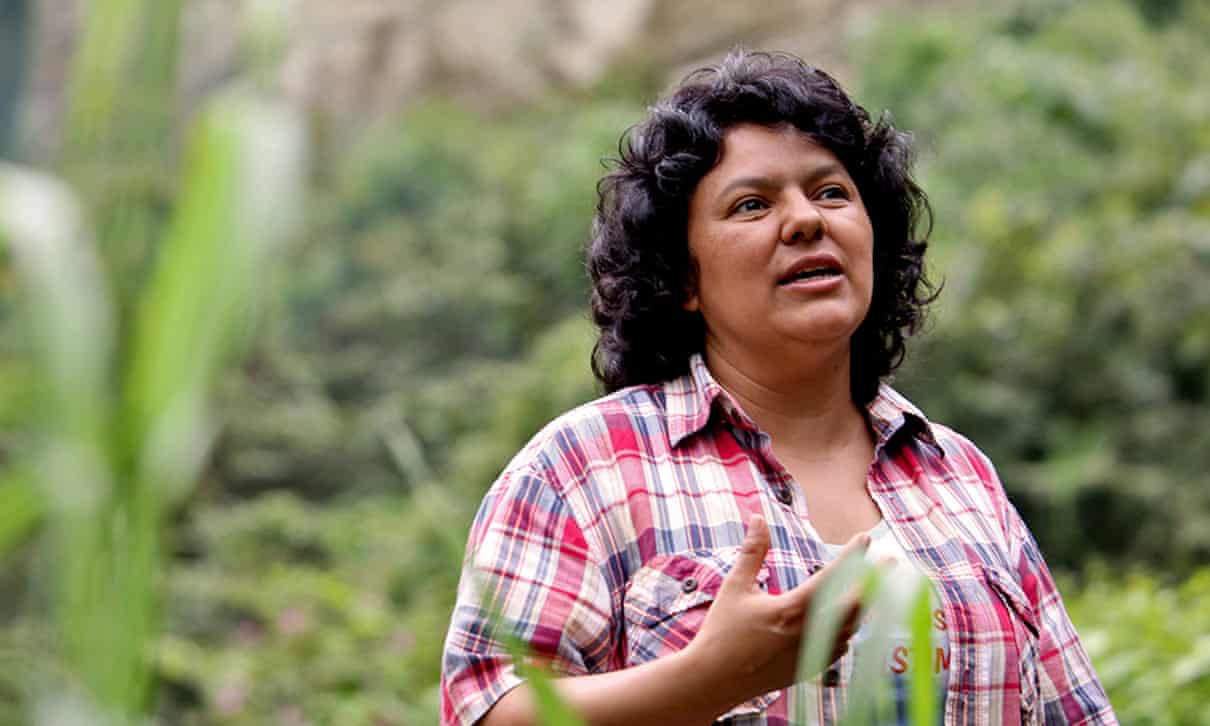 Who killed Berta Cáceres? Behind the brutal murder of an environment crusader On 29 November 2018, seven men were convicted of murdering Cáceres. David Castillo was detained in March 2018 and charged with masterminding the murder; he denies any involvement and remains in prison awaiting trial. The Atala Zablah family have denied any participation in the murder and have never been arrested or faced any charges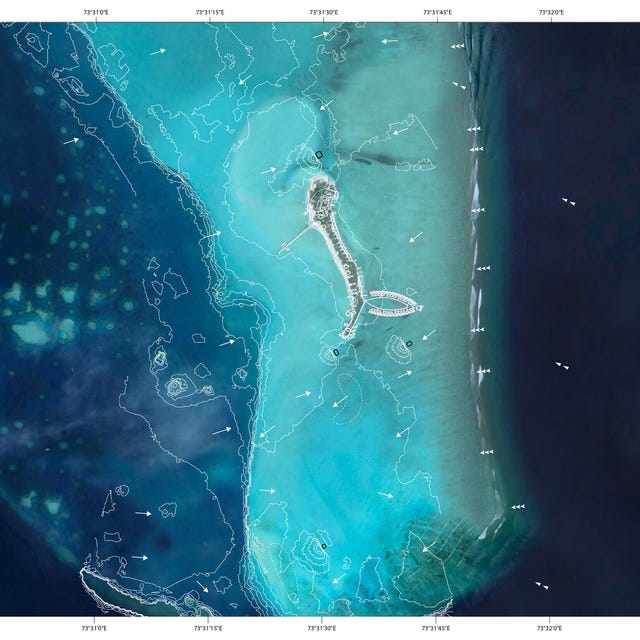 The Extraordinary Way We'll Rebuild Our Shrinking Islands Along with the sustainability firm Invena, the scientists have come up with a system of underwater structures that harness the energy of ocean waves to redistribute sand. Eventually, they hope these mounds will grow into new islands or help rebuild coastlines as sea levels continue to rise.

The best way to avoid future pandemics? Protect the natural world The good news is that far-sighted political leaders and the United Nations are already formulating nature-focused action plans that could help to stop the next pandemic before it starts. These strategies include conserving ecosystems and wilderness that are still untouched by human activity, clamping down on wildlife trade (including by educating people about the risks of consuming wildlife), and restoring and protecting significant areas of land and ocean.

Collective or individual action? What the coronavirus shows us. Of course this is a false dichotomy. As the coronavirus pandemic has demonstrated, we need both. The long essay by Michael Grunwald in Politico, "What Covid Is Exposing about the Climate Movement," will help you think through this issue. As Grunwald writes, "while individual change alone can't fix the climate, the climate can't be fixed without it." "The virus is a vicious reminder that our actions have consequences beyond ourselves, and most of us are trying to avoid doing inadvertent harm to others. After so much climate commentary about the futility of trying to persuade individuals to change behavior for the common good, the virus is making it happen."

How Climate Change Is Contributing to Skyrocketing Rates of Infectious Disease The diseases may have always been there, buried deep in wild and remote places out of reach of people. But until now, the planet's natural defense systems were better at fighting them off. Today, climate warming is demolishing those defense systems, driving a catastrophic loss in biodiversity that, when coupled with reckless deforestation and aggressive conversion of wildland for economic development, pushes farms and people closer to the wild and opens the gates for the spread of disease.

Fossil Fuel-Backed Climate Deniers Rush to Promote Michael Moore Documentary 'Planet of The Humans' Climate science deniers and long-time opponents of renewable energy, many with ties to oil and gas companies, have seized on Michael Moore's latest documentary to argue the case for continued fossil fuel dependence. Planet of the Humans investigates the environmental footprint of renewable technologies such as wind, solar and biomass, and argues that the green movement has sold out to corporate interests. The documentary has been viewed over five million times on YouTube since its release last week to coincide with the 50th Anniversary of Earth Day. But the film, produced by Moore and written and directed by his long-time collaborator Jeff Gibbs, has been widely criticised by energy and climate experts, who say it fails to provide context on the benefits of renewable energy and the negative impacts of fossil fuels, and is based on out-of-date information.

Renewable energy has now produced more electricity in the U.S. than coal for 40 days straight According to a report from the Institute for Energy Economics and Financial Analysis (IEEFA), using data from the U.S. Energy Information Administration (EIA), April's boost not only comes from low gas prices, warmer weather and more renewables added to the grid — but also from a massive dip in electricity demand as Americans stay home. IEEFA said the findings mark an important "milestone" in the country's transition to clean energy.

50 years later, Earth Day's unsolved problem: How to build a more sustainable world In this moment of overlapping crises, activists say it's all the more important to make good on the promises of 50 years ago. To avoid a future as painful as the present, people must learn to live more sustainably — respectful of the living things whose fates are linked to ours, aware that the laws of nature apply to us as well, experts say. In other words, we have to become better Earthlings.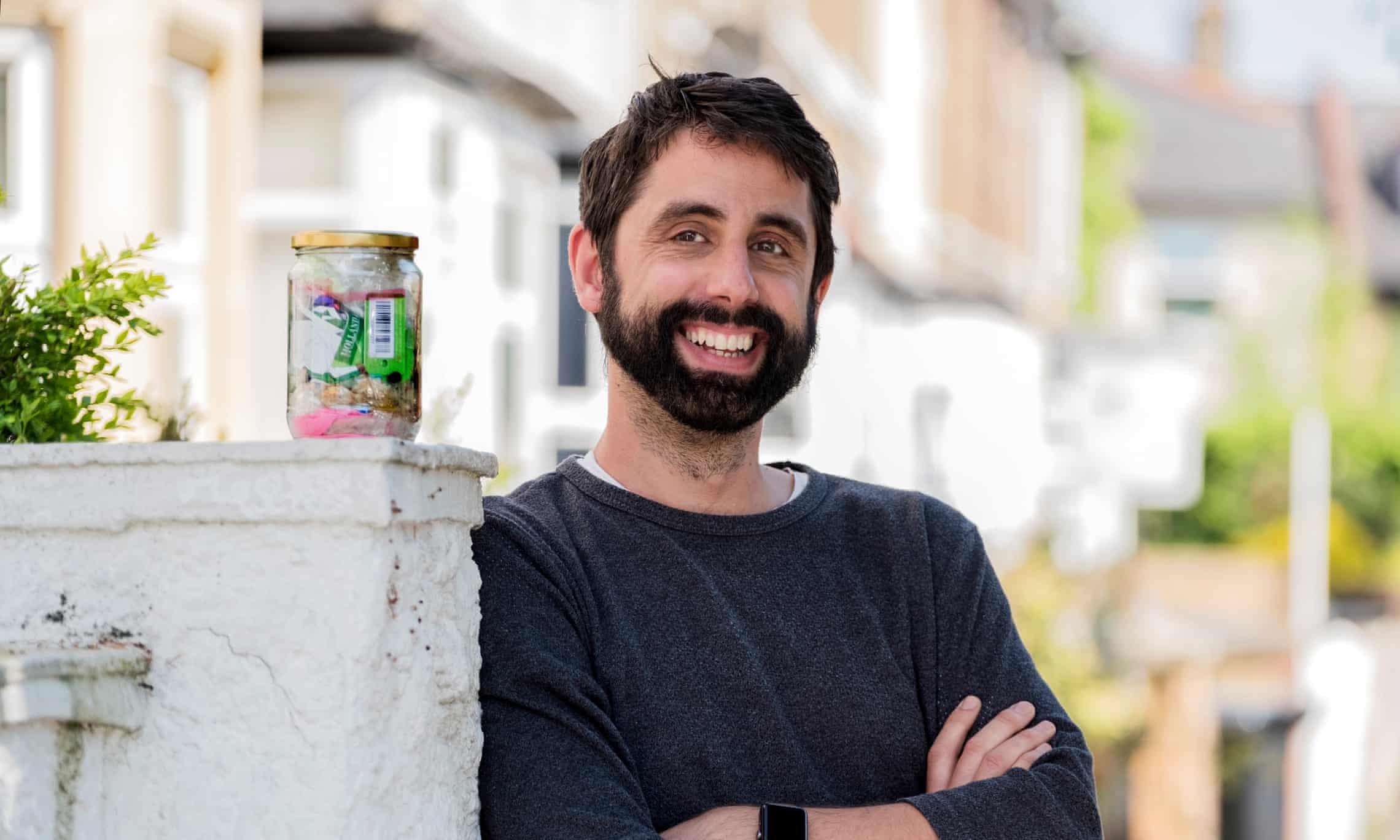 Zero-waste warriors: meet the people whose household rubbish fits in a jam jar From making their own toothpaste to foraging locally for edible plants, more and more people are learning to cut the amount of rubbish they throw out. Here's how they do it...

Here's How Coronavirus Could Raise Cities' Risk for Climate Disasters The economic toll of the coronavirus is forcing cities and states to redirect money away from projects that provide climate resilience, in a shift that threatens to tackle one crisis at the expense of another. Officials in San Francisco, Miami Beach and New York City have said they are likely to delay climate-related projects like sea walls because of the virus, which has slashed tax revenue and increased demands for emergency services, housing and other immediate needs. Washington State has cut funding for resilience projects, and people who work on climate adaptation in other cities and states said they worried about similar cuts.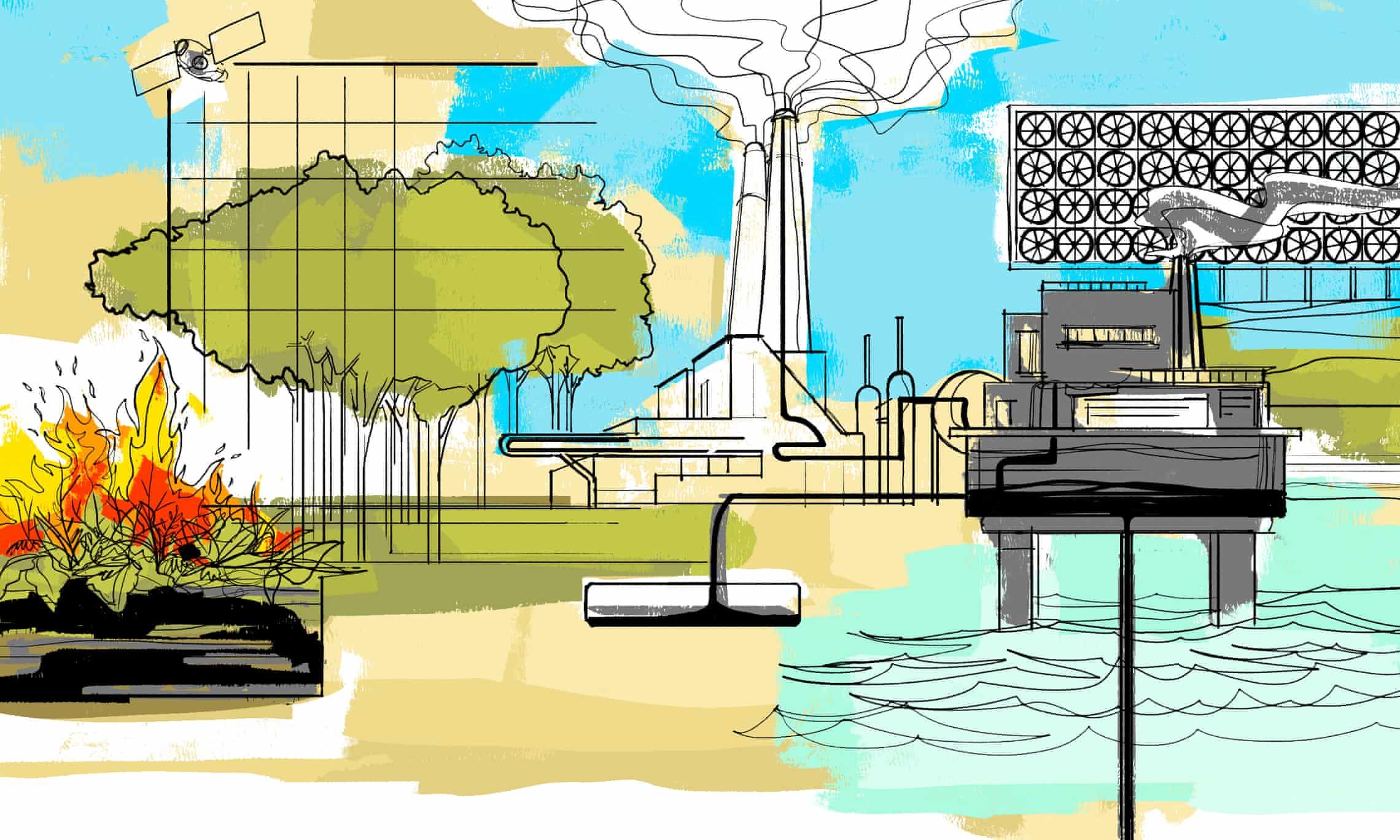 Could Microsoft's climate crisis 'moonshot' plan really work? While other corporate giants, such as Amazon and Walmart, were pledging to go carbon neutral, Microsoft vowed to go carbon negative by 2030, meaning they would be removing more carbon from the atmosphere than they produced. By 2050, Smith added, the company was aiming to remove all of the carbon they had ever emitted since being founded in 1975. The firm's promises won plaudits from conservationists and climate conscious Microsoft employees, but also attracted big questions: how are they going to actually deliver this?

Editor's commentary: Our extraordinary 50th Earth Day This year's Earth Day will be observed throughout much of the U.S. and the world in a period of unusually clean air and clear skies, distant horizons now visible in the absence of the smog and air pollution long endured in many places as being normal. Think here of a New Delhi resident's for the first time seeing the majesty of the Himalayas, the smog temporarily abated. Those air pollutants, as with those responsible for global warming, are diminished substantially, but certainly only temporarily: They're gone as a result of the dearth now of what many have now come to abide, however reluctantly, as "normal," the detritus from routine air and highway miles traveled daily by millions domestically and billions worldwide.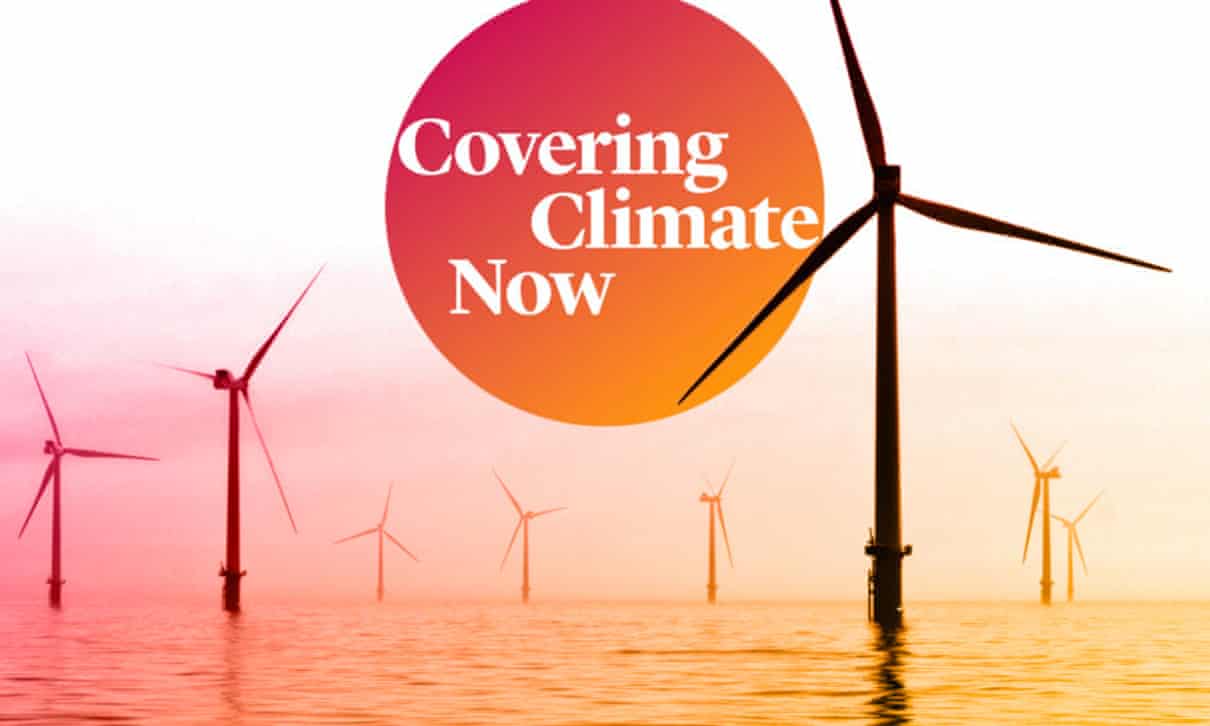 The Guardian joins forces with hundreds of newsrooms to promote climate solutions In the coming days, the Covering Climate Now partners will collectively publish hundreds of stories on climate solutions to create a groundswell of hope at a moment when the world feels bleak. Throughout the week, we'll be sharing Guardian content with CCN partners for republishing, so that even outlets without dedicated environmental reporters can inform their audiences of the dangers of the climate crisis and opportunities for change. Covering Climate Now has provided financial support for some of our climate reporting this week.

Retreating Antarctic Glacier Could Raise Sea Levels 5 Feet -"If warm water continues to induce high rates of ice melt near the glacier grounding zone, the potential exists for Denman Glacier to undergo a rapid and irreversible retreat, with major consequences for sea level rise," the researchers concluded.

Electric cars help limit climate change despite blackspots in India, Poland Plug-in vehicles emit less greenhouse gases than petrol and diesel models over a car's lifetime – that includes the mining of metals or lithium for batteries, manufacturing, driving 150,000 kilometers and finally scrapping, a study published in the journal Nature Sustainability on Monday found.

Emissions of several ozone-depleting chemicals are larger than expected While the ozone layer is on a recovery path, scientists have found unexpectedly high emissions of CFC-11 and CFC-12, raising the possibility of production of the banned chemicals that could be in violation of the landmark global treaty. Emissions of CFC-11 even showed an uptick around 2013, which has been traced mainly to a source in eastern China. New data suggest that China has now tamped down on illegal production of the chemical, but emissions of CFC-11 and 12 emission are still larger than expected.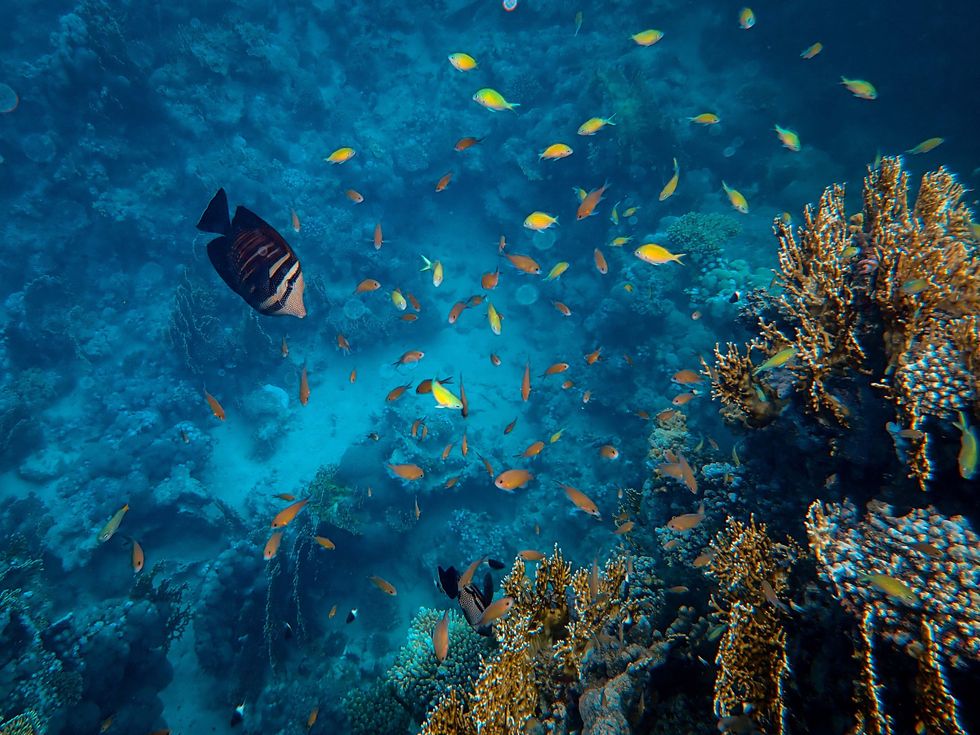 The planet's largest ecosystems could collapse faster than we thought -"Humanity now needs to prepare for changes in ecosystems that are faster than we previously envisaged through our traditional linear view of the world, including across Earth 's largest and most iconic ecosystems, and the social–ecological systems that they support," the authors wrote. Larger ecosystems are made up of smaller "sub-systems" of species and habitats, which provide some resilience against rapid change. However, once these smaller systems start to collapse, the new study finds the large ecosystems as a whole fall apart much faster than previously expected.

Greta Thunberg urges climate protests to move online because of coronavirus outbreaks On Twitter, Thunberg asked people to join a digital strike by posting a photo of themselves along with the hashtag #ClimateStrikeOnline. Just as she does when it comes to climate change, Thunberg urged people to "unite behind experts and science" to address the current public health crisis posed by the novel coronavirus. "We'll have to find new ways to create public awareness & advocate for change that don't involve too big crowds," Thunberg tweeted. "Listen to local authorities."

'Toxic 100' air polluters must be held accountable, says report by United Church of Christ The report estimates that 1.6 million people, including 112,681 children under the age of five, live within 3 miles of a facility included in the Toxic 100. Of these residents, 44% are low income, compared to the nationwide average of 33%. Houston, Louisiana's "Cancer Alley" and Lake Erie's southern shore are listed as "Toxic Air Emission Hot Spots" because of their high concentration of Toxic 100 facilities.
"These are the realities of everyday people sitting in the shadow of oil and gas infrastructure, with toxics that trespass property lines, that exit the fence line and enter the fence line communities," said Yvette Arellano, a policy researcher and grassroots advocate for Texas Environmental Justice Advocacy Services, at the conference.

Emissions possible: Streaming music swells carbon footprints The greenhouse gas emissions of video-on-demand services such as Netflix and Amazon Prime are equivalent to the emissions of a country such as Chile, according to the Shift Project, a French think-tank which has published several reports advocating for digital sobriety. This body of research is starting to swell, as consumers and companies alike start to reckon with their environmental impact in other areas.

There's a new label to vet brands' climate change pledges Climate Neutral launched last year with the hopes that when consumers see its Climate Neutral Certified label on a brand, they can rest assured that the company's green efforts are legitimate. The Verge spoke with Climate Neutral CEO Austin Whitman about how to know when a company's promises to take on climate change are good, or greenwashing — which happens when a company tries to appeal to environmentally conscious consumers without actually taking any serious environmental action. This interview has been lightly edited for length and clarity.

E.P.A. Updates Plan to Limit Science Used in Environmental Rules The proposal is one of dozens of environmental protection rollbacks that the Trump administration is scrambling to finalize before the presidential election in November. It caps more than three years of efforts to dilute scientific research, especially on climate change and air pollution, which has underpinned rules that the fossil fuel industry calls burdensome.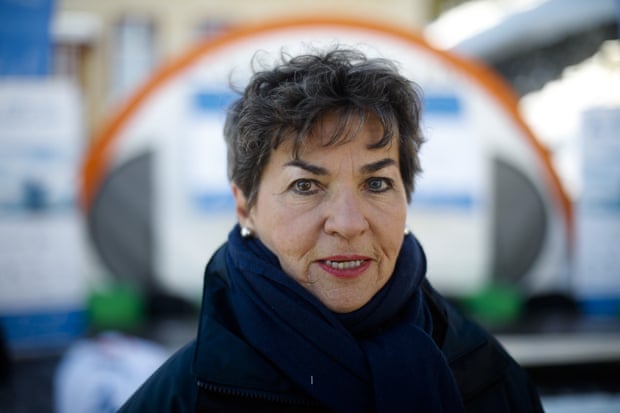 'Individual actions do add up': Christiana Figueres on the climate crisis Figueres wants those people to take their power back. "We would say what makes you feel better quickly is actually to engage in a positive contribution so that you bust through this myth that individual actions don't count And you begin to realize the world is only made out of individual actions," she said. "It does count. It does add up."

All Bushfires Extinguished In Australia's Hardest-Hit New South Wales, Officials Say Australian officials announced on Friday there are no longer any active bush or grass fires in New South Wales, the state hardest-hit by massive wildfires that have scorched millions of acres in the country since July. The New South Wales Rural Fire Service said in a tweet on Monday that the fires had raged for "more than 240 days" across the country's most populous state.

10 common myths about climate change — and what science really says Here is a look at 10 of the most common myths about climate change that persist in the public sphere and what science has to say about them.

The anti-Greta: A conservative think tank takes on the global phenomenon Graham Brookie directs the Digital Forensic Research Lab, an arm of the nonprofit Atlantic Council that works to identify and expose disinformation. While the campaign "is not outright disinformation," Brookie said in an email, it "does bear resemblance to a model we use called the 4d's — dismiss the message, distort the facts, distract the audience, and express dismay at the whole thing."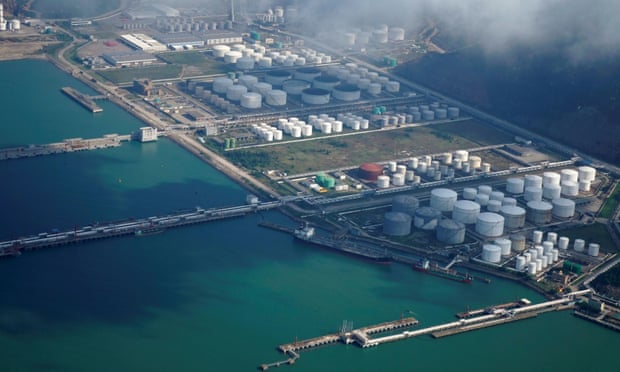 Oil and gas firms 'have had far worse climate impact than thought' Fracking also appears to have worsened the problem. Atmospheric methane had started to flatten off at the turn of the century, but rose again after a surge in fracking activity in the US and elsewhere. The industry, however, continues to claim that the energy source can be used as a "bridge fuel" because it has lower carbon emissions than oil or coal, but this fails to account for leaks and flares of methane and other gases during extraction.

How Warming Winters Are Affecting Everything -"The cold seasons are warming faster than the warm seasons," says Deke Arndt, chief of climate monitoring at the National Oceanic and Atmospheric Administration's National Centers for Environmental Information. "The colder times of day are warming faster than warmer times of day. And the colder places are warming faster than the warmer places."