News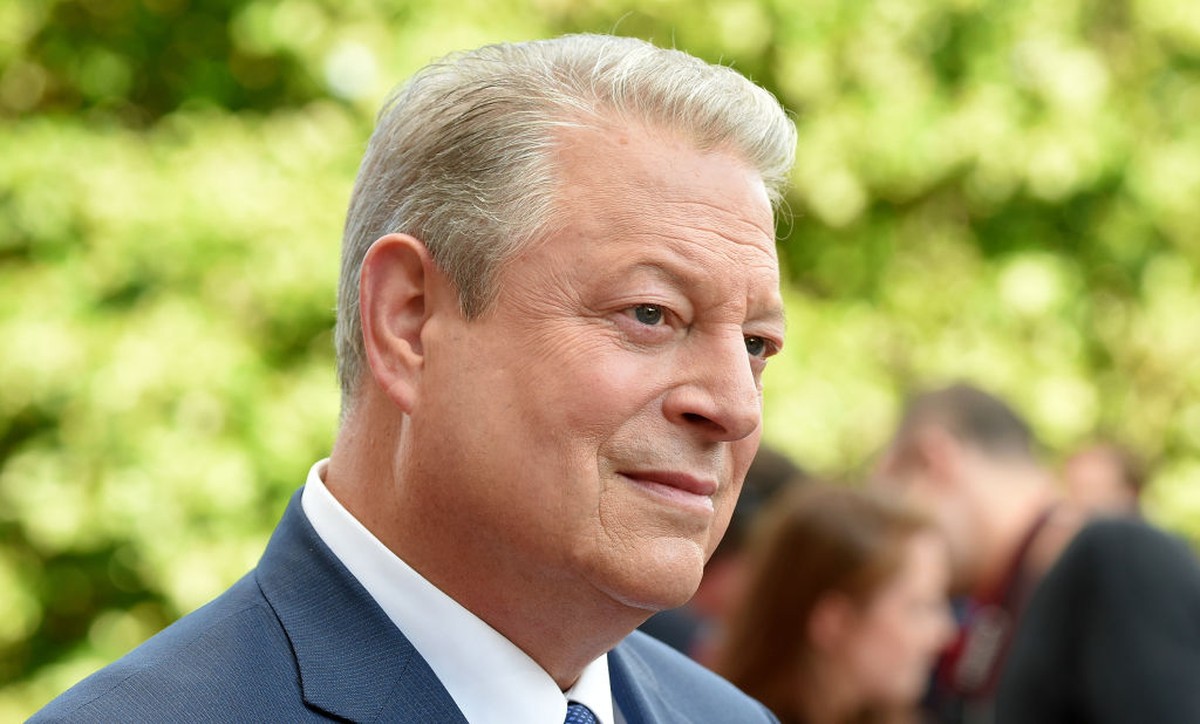 Al Gore at the Opening of the #COP27 YOU MUST LISTEN TO THIS!

Following the Money That Undermines Climate Science It's difficult to figure out who's funding climate denial, because many of the think tanks that continue to question established climate science are nonprofit groups that aren't required to disclose their donors. That's true of the Competitive Enterprise Institute, a free-market research organization in Washington that disputes that climate change is a problem.
10 steps you can take to lower your carbon footprint Small changes alone won't stop climate change, but your actions are still worthwhile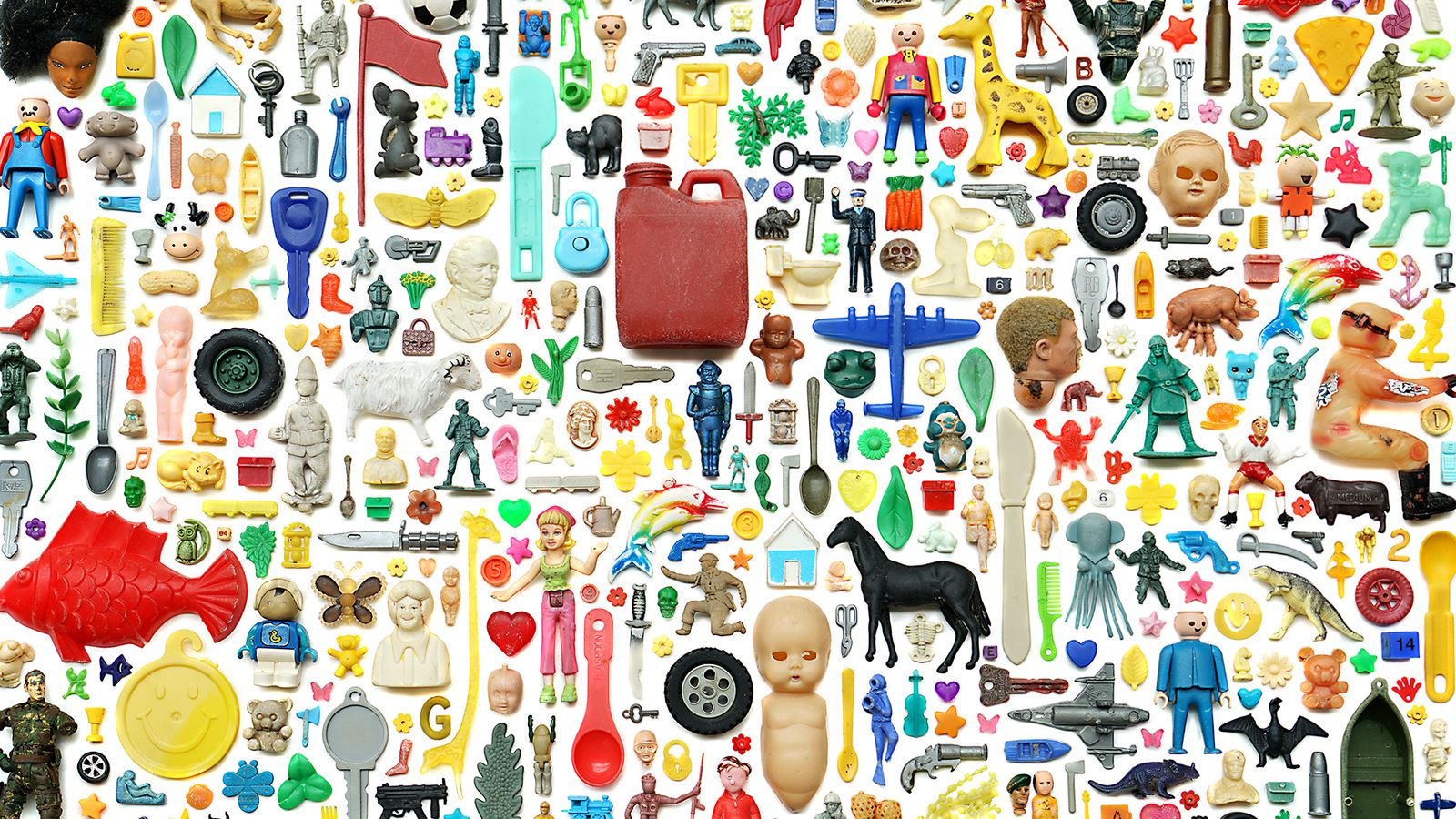 Special report: Our plastic planet Activist consumer groups are pushing for less use, and to some extent, less production, while industry aims for increased recycling. Plastics demand is projected to only increase — and the footprint of plastic pollution with it.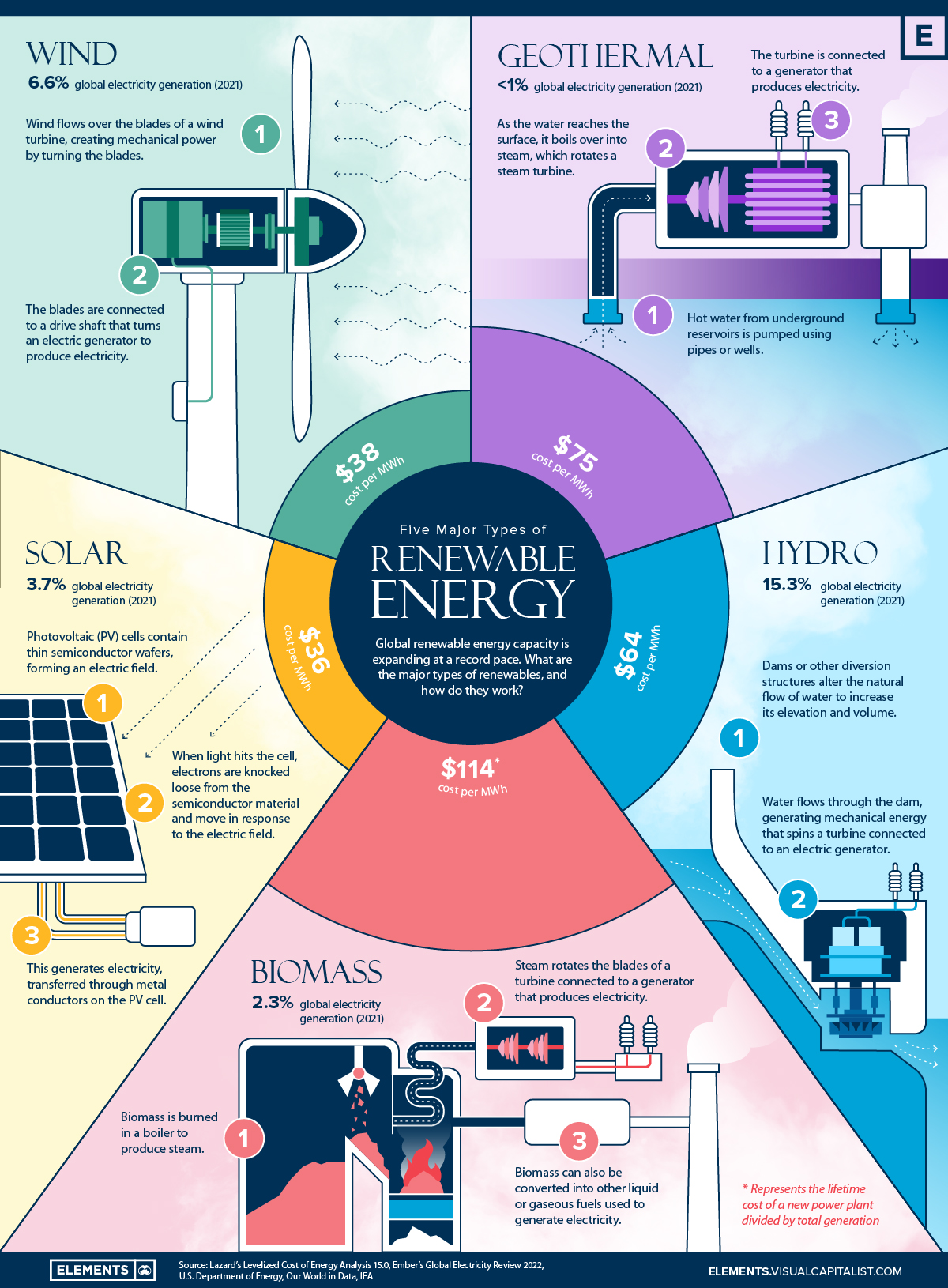 What Are the Five Major Types of Renewable Energy?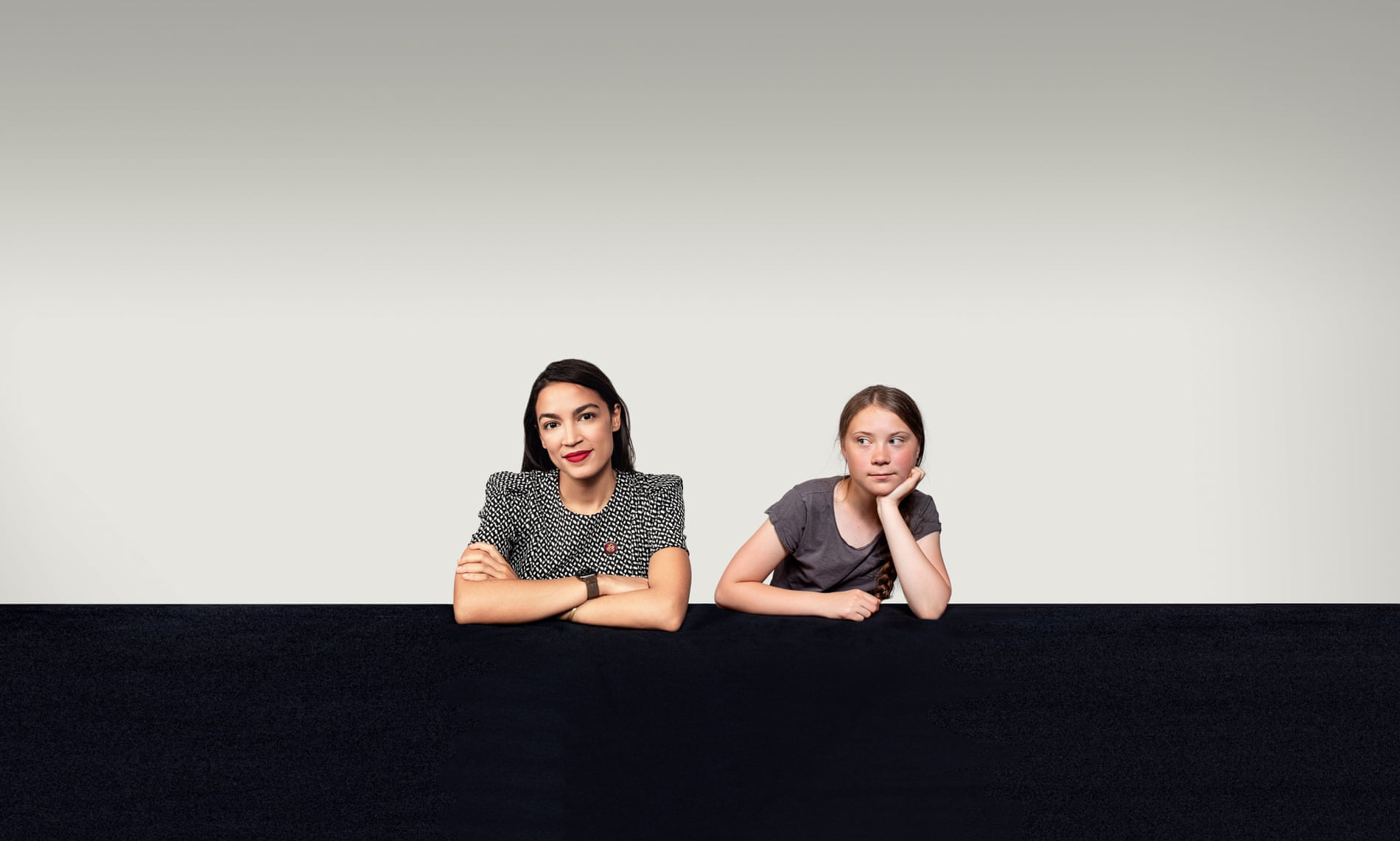 When Alexandria Ocasio-Cortez met Greta Thunberg: 'Hope is contagious' They are, in some ways, as different as two campaigners can get – the politician working the system with Washington polish, and the teenager in her socks and leggings, working from her bedroom to reach the rest of the world. There is something very moving about the conversation between these young women, a sense of generational rise that, as we know from every precedent from the Renaissance onwards, has the power to ignite movements and change history.

How To Take Direct Action On the Climate Crisis At Your School This Year From pushing your administration to institute a recycling or compost program to participating in national walkouts, there are many ways to take direct action to make schools greener and stand up to defend the rapidly warming planet — and those threatened by the changes unfolding.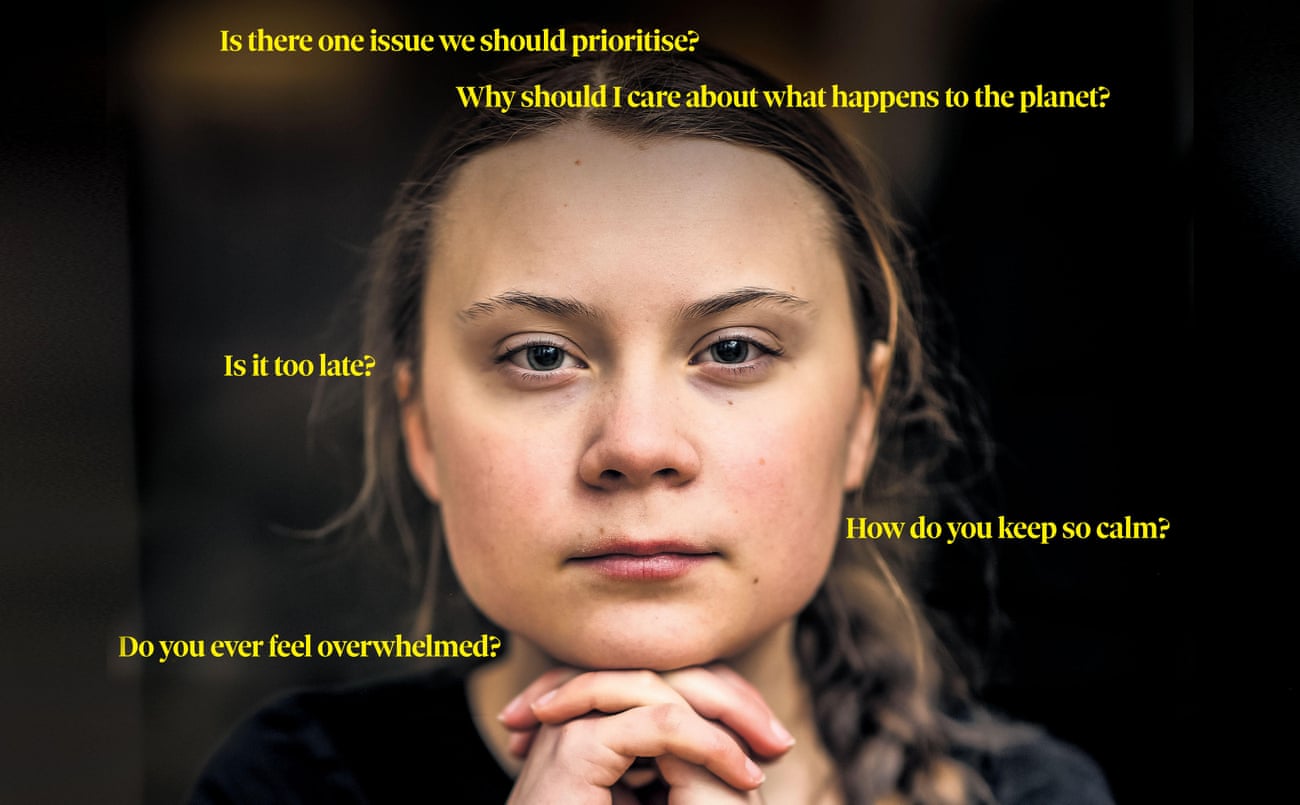 Greta Thunberg: 'They see us as a threat because we're having an impact' The ancient Greeks had a word for this: parrhesiastes. It means a person who speaks truth to power: you should not be behaving in this way. Don't. More specifically it suggests someone in whom directness of expression and access to truth coincide; and it means someone of very little power who's risking everything – because they can't not, there's no option – to speak ethical truth to powers so entrenched that they're close to tyrannical, because telling this truth is about moral law. "Some people, some companies, some decision-makers in particular know exactly what priceless values they have been sacrificing to continue to make unimaginable amounts of money, and I think many of you here today," she said to the World Economic Forum conference, "belong to that group of people."



The Guardian: Purported 'Banksy' artwork appears at London's Extinction Rebellion protest site.
 
"FROM THIS MOMENT DESPAIR ENDS AND TACTICS BEGIN". A mural believed to have been created by artist and political activist Banksy has appeared in London in support of the recent Extinction Rebellion protests that created a wave of blockades around the capital for ten days. Eco-protestors have urged ministers to declare a climate emergency to avoid what they call a "sixth mass extinction" of species on Earth.

Talks kick off on global plastic trash treaty - "We know that the world has a significant addiction to plastic," said Inger Andersen, Executive Director of the Nairobi-based United Nations Environment Programme, at the start of the talks. "A plastic crisis is also a climate crisis. Plastic has a heavy carbon footprint and a heavy chemical footprint," she said.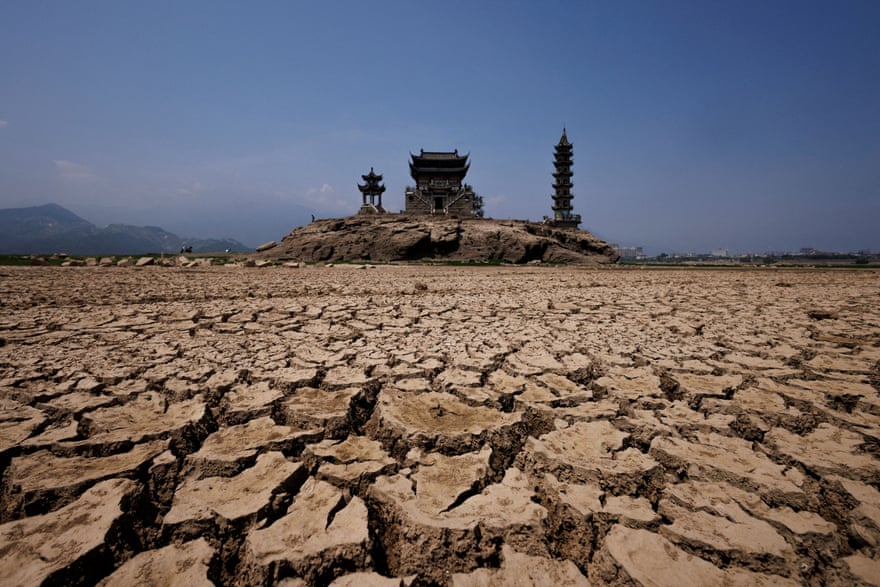 20 climate photographs that changed the world They are the images that made us sit up and take notice. As world leaders gather for Cop27, these pictures prove that global heating isn't a distant possibility – it's already here

Instant (but worthwhile) post-game analyses of COP27 As always, this year's annual COP meeting on global climate change (United Nations, Conference of the Parties) resulted in a mixed bag of successes, failures, delays, and ambiguities. The pieces below will fill you in. They might also make you more interested in these deliberations than you'd expect.

China-Australia project contributes to studies on climate adaptation and disaster risk reduction A China-Australia project is conducted to develop transferable integrated tools for the climate adaptation - disaster risk reduction spectrum, with a focus to help the developing countries with affordable tools, and access to high-quality data and modelling systems related to climate change caused disasters.

Rising sea level could exceed estimates for US coasts Global sea level has been rising for decades in response to a warming climate, and multiple lines of evidence indicate the rise is accelerating. The new findings support the higher-range scenarios outlined in an interagency report released in February 2022. That report, developed by several federal agencies - including NASA, the National Oceanic and Atmospheric Administration (NOAA), and the U.S. Geological Survey - expect significant sea level rise over the next 30 years by region. They projected 10 to 14 inches (25 to 35 centimeters) of rise on average for the East Coast, 14 to 18 inches (35 to 45 centimeters) for the Gulf Coast, and 4 to 8 inches (10 to 20 centimeters) for the West Coast.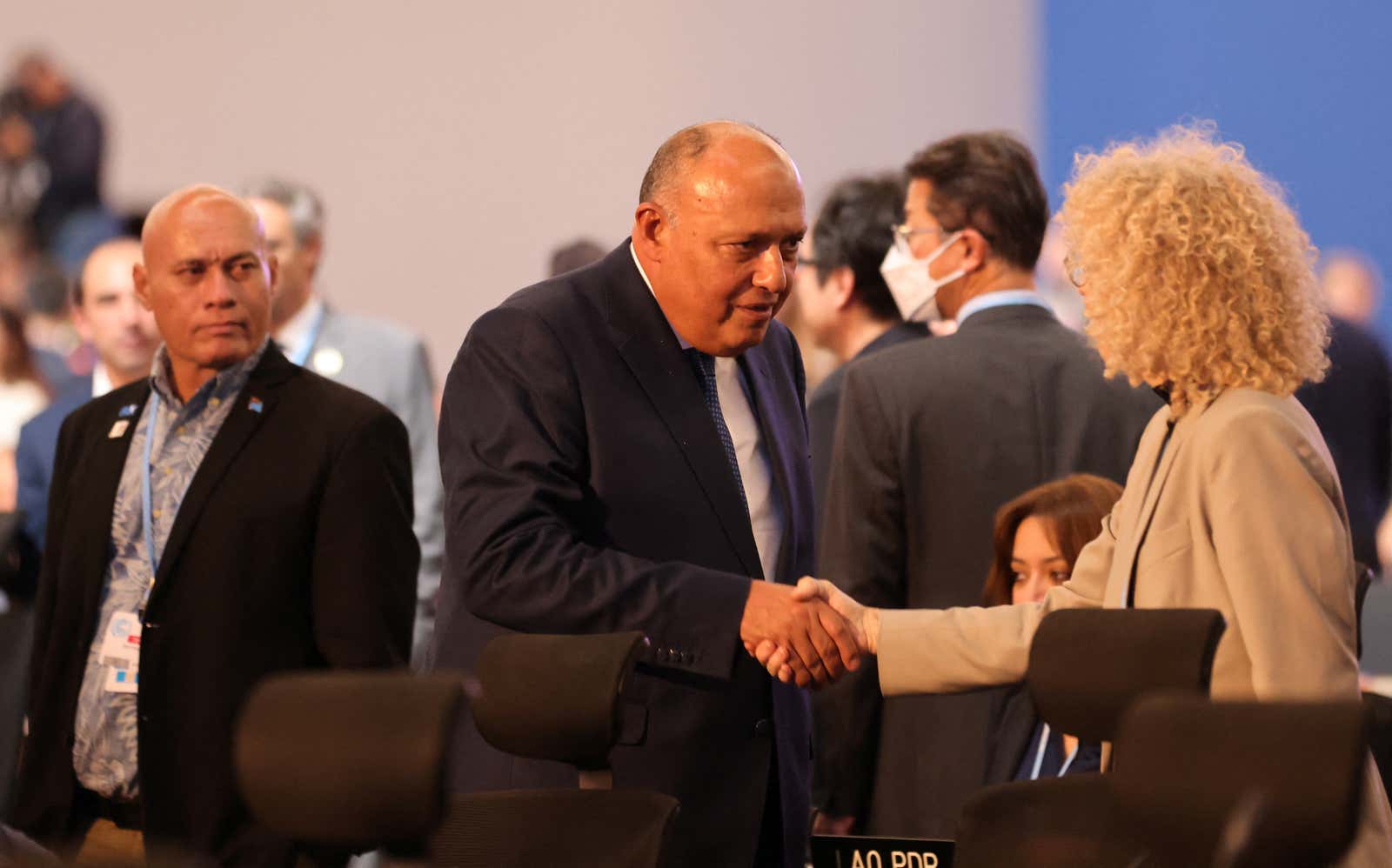 COP27 redraws the map for the global climate responsibility In the end, COP27 struggled over the oldest battle lines in climate diplomacy: rich countries v. poor. This time, the dispute was whether it is time to redraw those lines, expanding the number of nations contributing to help poor nations weather rising temperatures.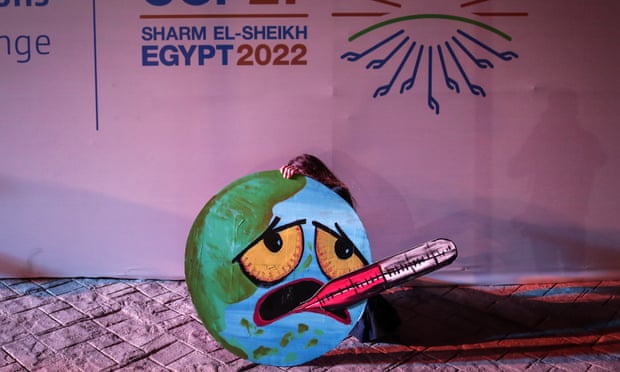 The big takeaway from Cop27? These climate conferences just aren't working In the end, the recent shenanigans at the Cop27 meeting in Sharm el-Sheikh at least ended up making modest progress on loss and damage: high-emissions nations agreeing to pay those countries bearing the brunt of climate mayhem that they had little to do with bringing about. But, yet again, there was no commitment to cutting the emissions accelerating this crisis, without which this agreement is nothing more – as one delegate commented – than a "down-payment on disaster". No seasoned observers are of the opinion that the world is any nearer tackling the climate emergency. Indeed, the real legacy of Cop27 could well be exposing the climate summit for what it has become, a bloated travelling circus that sets up once a year, and from which little but words ever emerge.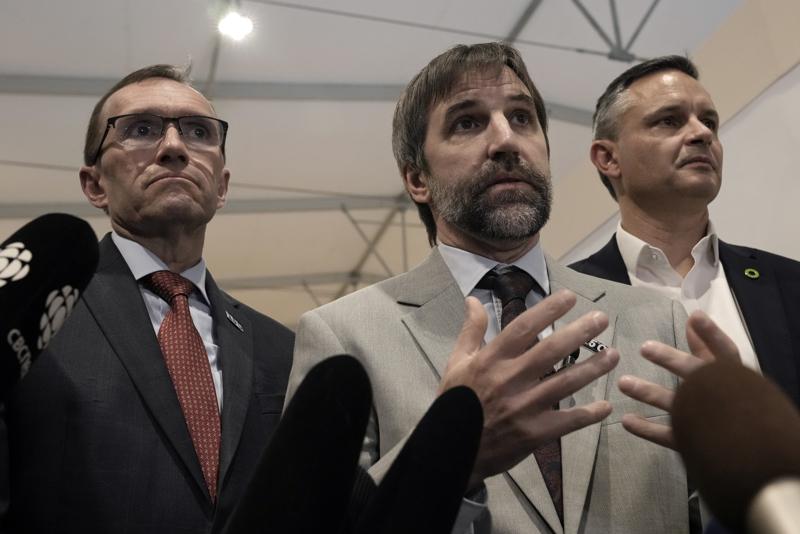 UN climate talks poised for deal creating disaster fund Negotiators say they have struck a potential breakthrough deal on the thorniest issue of United Nations climate talks, the creation of a fund for compensating poor nations that are victims of extreme weather worsened by rich nations' carbon pollution.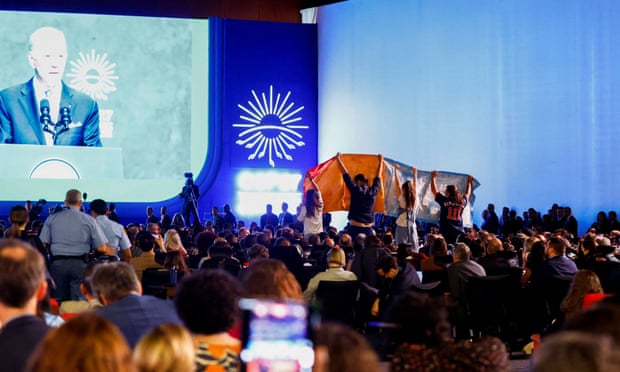 'Shameful' UN silencing Indigenous voices, say banned Cop27 activists Big Wind, Jacob Johns, Jamie Wefald, and Angela Zhong missed the second week of the climate conference after being suspended for standing up with a "People vs Fossil Fuels" banner during Biden's speech last Friday. The Indigenous activists, Wind and Johns, gave a war cry to announce themselves and draw attention to the fossil fuels crisis before security officials confiscated the banner. The group then sat down and Biden continued.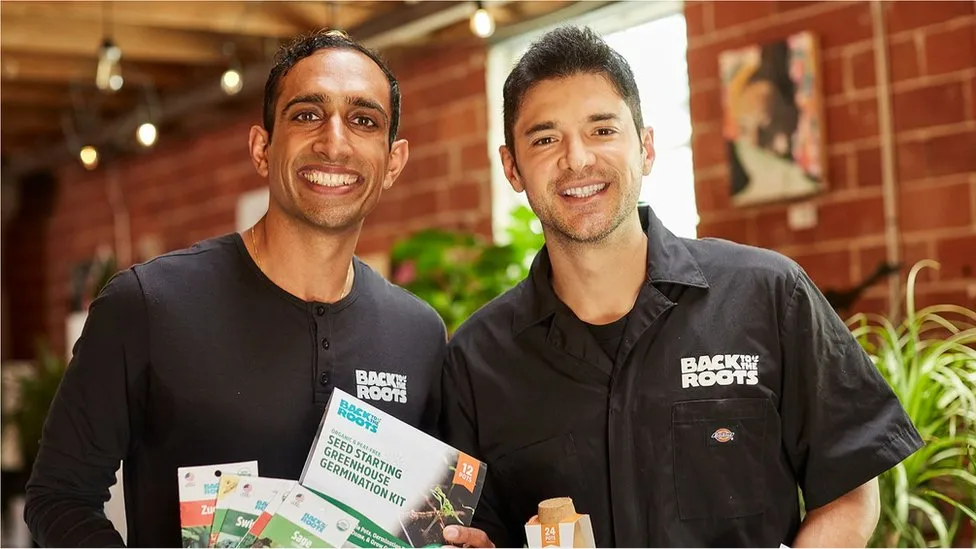 Small firms have a big role fighting climate change -"You can't solve the climate problem without addressing small businesses," says Michael Vandenbergh, law professor at Vanderbilt University and director of its Climate Change Research Network. "They make up a very large share of the carbon emissions associated with big companies' supply chains... so you can't get to any meaningful change without dealing with small businesses."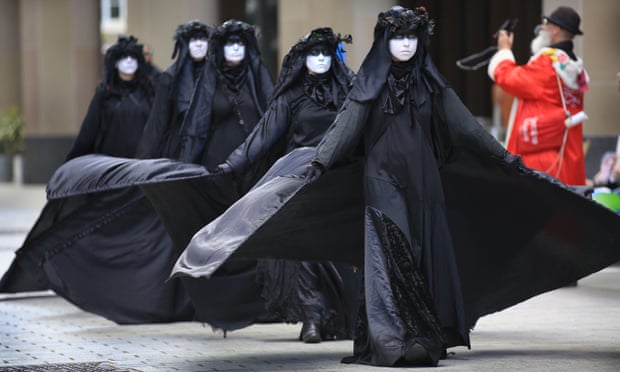 If you're outraged by XR and Just Stop Oil, imagine how disruptive climate breakdown will be Even though the climate crisis has worsened faster than many pessimistic analysts expected, and even though the official response to it remains far too slow, the work of XR and its successors still enrages many people. There are endless online videos of activists being dragged off the road by drivers, or being dangerously shunted by vehicles, or simply being shouted at by passersby. The print and broadcast media are full of similar denunciations. Tory and Labour politicians compete to be the least tolerant of disruptive climate activism – even though Labour's opposition to the expansion of our oil and gas fields mirrors the stance of Just Stop Oil.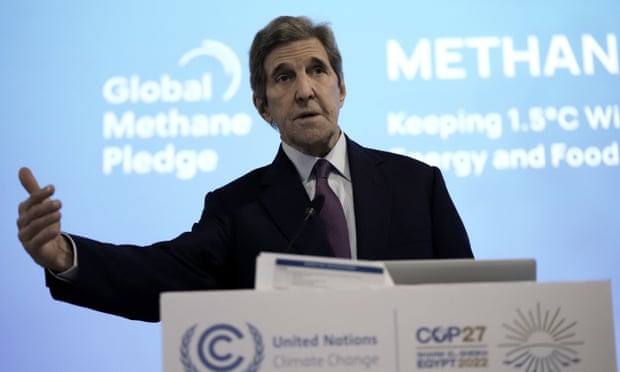 Getting rid of fossil fuels at a climate summit is harder than you'd think Despite vast amounts of evidence from the Intergovernmental Panel on Climate Change, there has never been formal agreement at climate talks that the world should reduce fossil fuel use. The most significant step in that direction came in last year's Glasgow pact, which reached a pained consensus supporting a "phase down of unabated coal power".

Five countries have cost the world $6 trillion in global warming losses According to the study, warming caused by just five countries — the U.S., China, Russia, Brazil, and India – has caused $6 trillion in global economic losses. And those losses have not been suffered equally. The burden has fallen disproportionately on low-income countries that have contributed the least to the problem.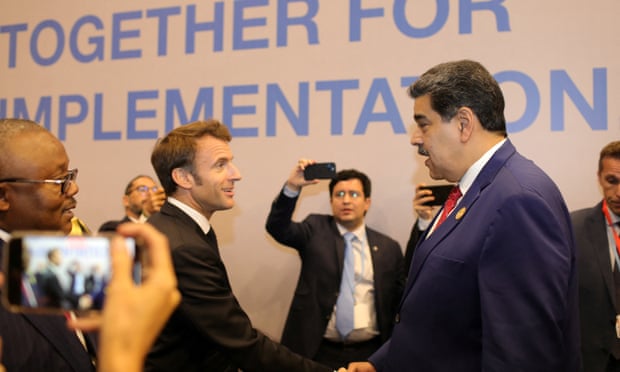 'Asking an arsonist to put out a fire': climate offender Maduro makes Cop27 comeback After years of being frozen out of international relations the Latin American dictator used Cop27 to clearly – if controversially – demonstrate that he is back on the international stage. During the conference, the South American strongman was seen with a string of influential international figures, including the US special presidential envoy for climate, John Kerry, the French president, Emmanuel Macron, and Portugal's prime minister, António Costa.

Rising sea level could exceed estimates for US coasts By 2050, sea level along contiguous U.S. coastlines could rise as much as 12 inches (30 centimeters) above today's waterline, according to researchers who analyzed nearly three decades of satellite observations. The results from the NASA Sea Level Change Team could help refine near-term projections for coastal communities that are bracing for increases in both catastrophic and nuisance flooding in coming years.

COP27 leaders urged to fight climate disinfo Campaigners on Tuesday urged leaders at the COP27 summit and big tech companies to formally crack down on climate disinformation that undermines efforts to limit the deadly impacts of global warming.

Climate activists challenge TotalEnergies CEO at COP27 French giant TotalEnergies' chief executive was confronted by climate activists Friday at the COP27 summit in Egypt, where the presence of fossil fuel firms has drawn backlash.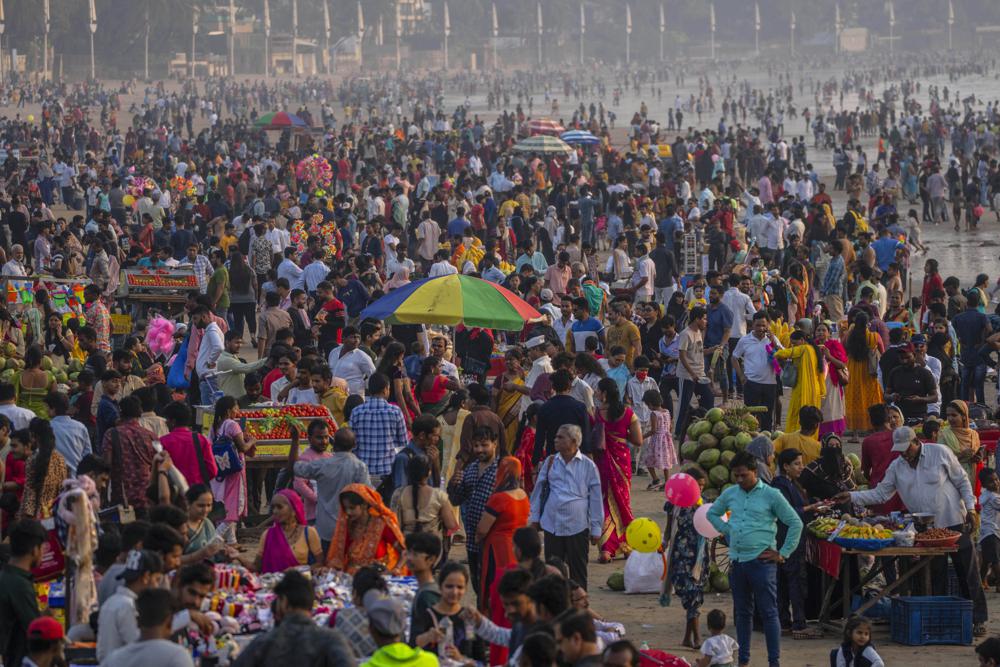 The Earth at 8 Billion: Consumption not crowd is the key to climate change While more people consuming energy, mostly from the burning of fossil fuels, is warming the planet, the key issue isn't the number of people as much as how a small fraction of those people are causing way more than their share of carbon pollution, several climate and population experts told The Associated Press.

The big idea: stopping climate change isn't enough – we need to reverse it We are still nowhere near where we need to be to meet our climate goals. In the most recent Intergovernmental Panel on Climate Change (IPCC) report, which I contributed to, we found that if we want to limit warming to 1.5C we can only emit 420bn more tons of CO2 – equal to around 10 years of current emissions. This means that even with the progress we've made, the increase in global temperatures is very likely to exceed 1.5C by the early 2030s.

UN climate talks enter home stretch with deep divides COP27 entered its final week Monday with rich carbon polluters and developing nations at loggerheads over how to speed up and fund reductions in emissions to slow global warming.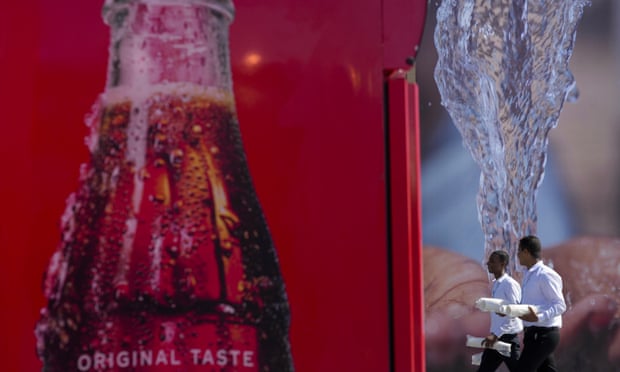 Water scarcity on agenda as Cop27 climate talks enter second week Water and the effects of the climate crisis on water scarcity will come under scrutiny on Monday at the Cop27 UN climate summit in Sharm el-Sheikh as it enters its second week.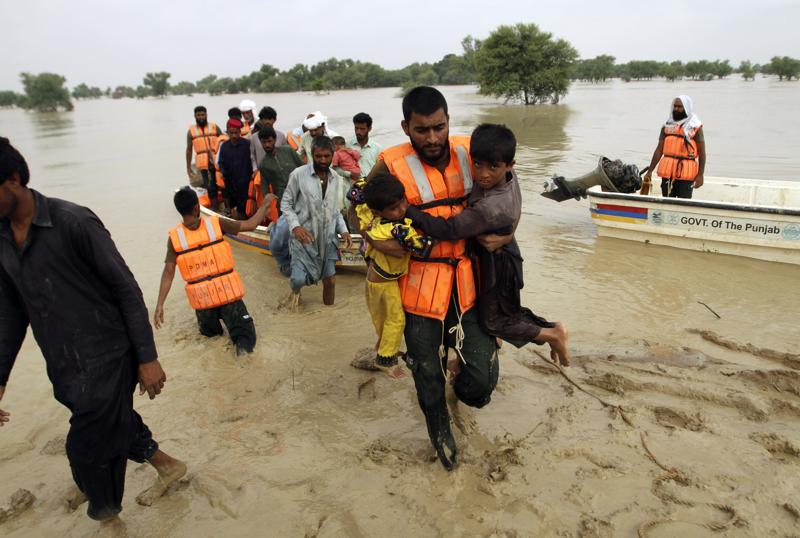 Loss and damage: Fight over human harm, huge climate costs While Pakistan was flooding, six energy companies — ExxonMobil, Chevron, Shell,BP, Saudi Aramco and Total Energies — made $97.49 billion in profits from July to September. Poorer nations, United Nations Secretary-General Antonio Guterres, Europe's leaders and U.S. President Joe Biden are calling for fossil fuel firms to pay a windfall profits tax. Many want some of that money, along with additional aid from rich nations that spewed the lion's share of heat-trapping gases, to be used to pay countries victimized by past pollution, like Pakistan.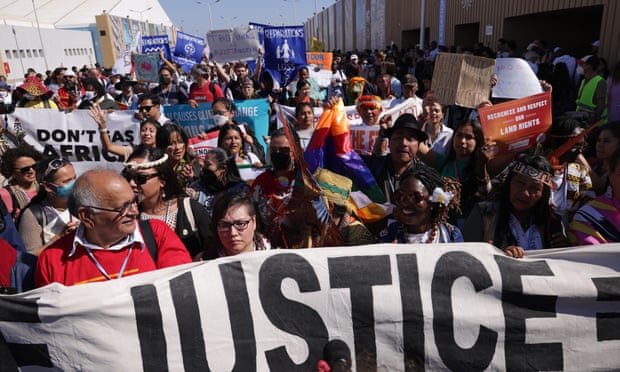 Russian oligarchs and companies under sanctions are among lobbyists at Cop27 The presence of industry lobbyists and oil and gas industry executives, including six representatives from the Russian Union of Industrialists and Entrepreneurs, a lobby group, suggests Russia is using the crucial climate talks to drum up business. It also suggests the Russian delegation may be looking to promote unsanctioned industries, like some metals and fertiliser, which are tied up with Russia's impact on global food supplies and the rising cost of food products, particularly in the global south.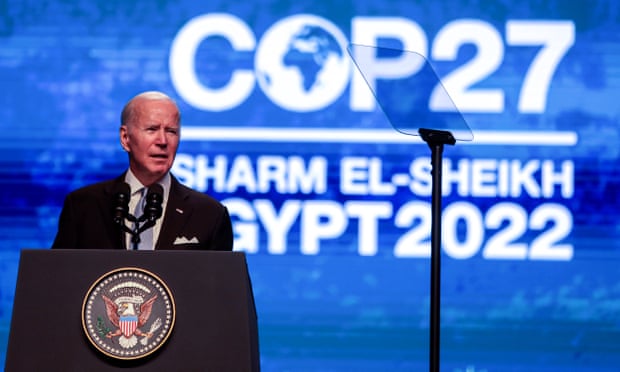 Cop27: Biden says leaders 'can no longer plead ignorance' over climate crisis oe Biden has implored countries to do more to tackle the climate emergency, telling the Cop27 summit that world leaders "can no longer plead ignorance" and that time to confront the crisis is running out. Biden told a large crowd of delegates at the talks, held in Egypt, that the "science is devastatingly clear – we have to make progress by the end of this decade." The US president stated that America was taking action on cutting planet-heating emissions and that other major economies needed to "step up" to avoid a disastrous breach of 1.5C in global heating.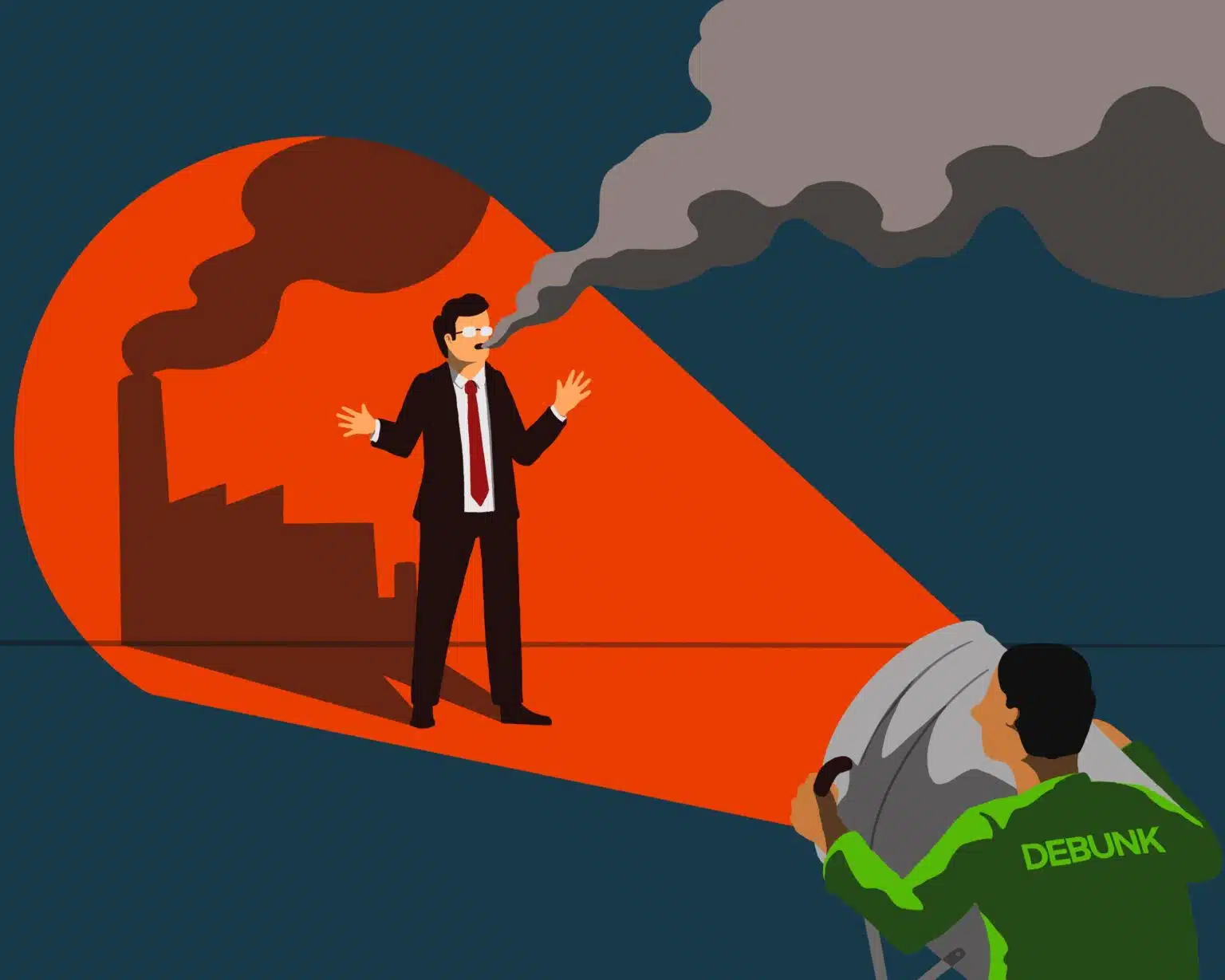 DeSmog Launches Project to 'DeBunk' Climate Misinformation Anti-climate politicians, media and think tanks are pumping out false and misleading arguments which erode public support for climate action. This misinformation is being pumped out when, as UN climate science body the IPCC has said, we have "a brief and rapidly closing window of opportunity to secure a liveable and sustainable future for all".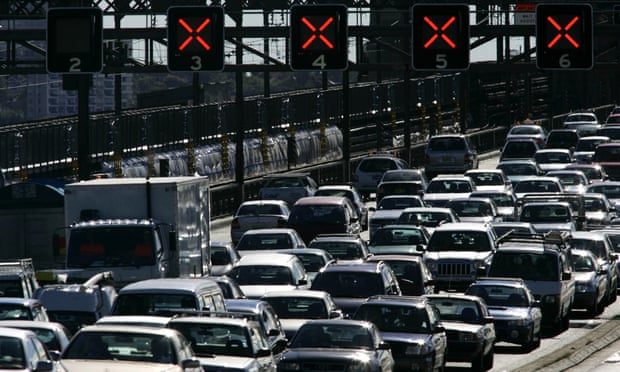 World's biggest carmakers to build 400m more vehicles than 1.5C climate target will allow Researchers from the University of Technology Sydney (UTS), the University of Applied Sciences of the Industry in Bergisch Gladbach and Greenpeace Germany compared the rate at which the world needed to embrace zero-emissions vehicles with the rate at which major car companies were planning to produce various models. The report, which focused on 12 carmakers globally, showed some of Australia's most popular brands – Toyota, Volkswagen and Hyundai/Kia – were on track to make far more petrol and diesel cars than is sustainable if the world is to limit global heating to the Paris climate agreement target of 1.5C.

Biden faces high expectations at UN climate talks - "The world needs the United States to be a climate leader in our fight for climate justice," prominent Ugandan climate activist Vanessa Nakate told AFP. "The message is for President Biden to stand with the people on the planet and the coming generations," said the 25-year-old Goodwill Ambassador for UNICEF.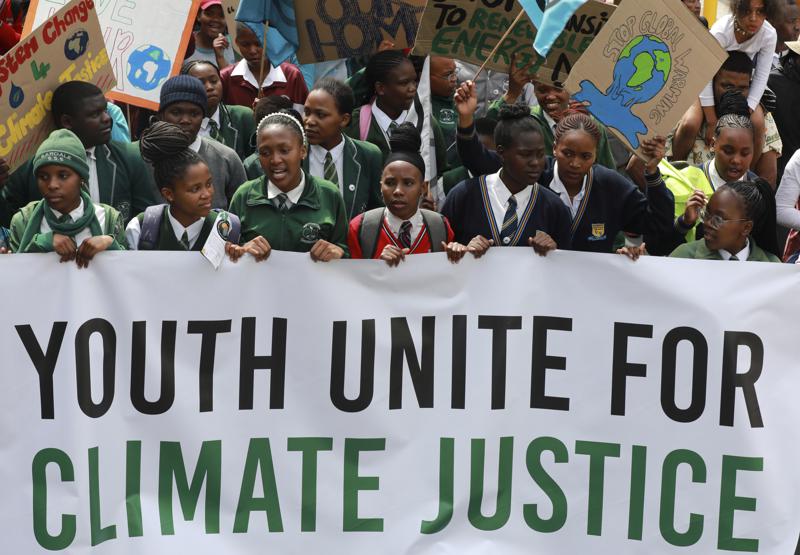 Fed up young climate activists: 'Adults aren't listening The climate change generation is saying officials are talking too much, listening too little and acting even less. And they are fed up. "Instead of talking about how to solve the climate crisis, they negotiate about how to continue polluting," said Mitzy Violeta, a 23-year old indigenous activist from Mexico. "Youth movements are realizing the solution isn't going to be in international gatherings," like the one taking place in Egypt.

Island nations call for oil tax, anti-fossil fuel treaty at UN summit Developing nations have pressed their case at the COP27 summit in Egypt for the creation of a "loss and damage" fund, arguing that rich nations are to blame for the biggest share of greenhouse gas emissions. Oil companies have scored tens of billions of dollars in profits this year as crude prices have soared in the wake of Russia's invasion of Ukraine.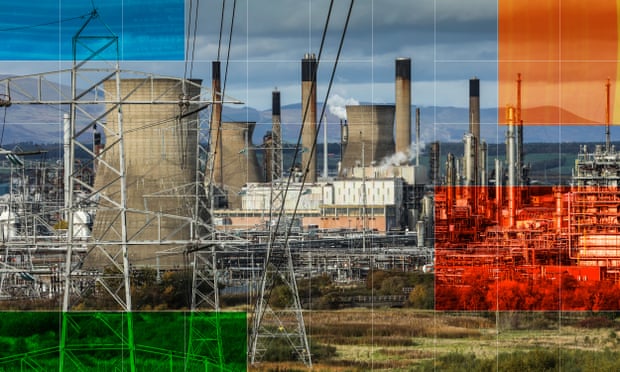 'Major push' for gas amid Ukraine war accelerating climate breakdown If all of the new gas projects announced in response to the global gas supply crunch are fulfilled, the resulting greenhouse gas emissions would add up to about 10% of the total amount of carbon dioxide that can safely be emitted by 2050.

Colombia, Venezuela launch COP27 call to save Amazon Key to any such revival plan will be the newly elected Brazilian President Luiz Inacio Lula da Silva, widely known as Lula, who will take up his post on January 1 and is expected to attend COP27 next week.

Who's Driving Climate Change? New Data Catalogs 72,000 Polluters and Counting A nonprofit backed by Al Gore and other big environmental donors says it can track emissions down to individual power plants, oil fields and cargo ships.

Rich nations greenlight S.Africa coal transition plan; World Bank commits $500BN Wealthy nations endorsed South Africa's plan to transition away from coal on Monday, paving the way for an $8.5 billion deal that could serve as a template for other developing countries.

UN calls on nations to 'urgently' boost climate funds Climate change impacts battering vulnerable countries threaten to outstrip efforts to adapt to global warming, the UN warned Thursday, with a "significant" amount of international funding help recycled from other purposes. Many emerging economies, which are least to blame for the fossil-fuel gases that stoke global warming, are among the most exposed to climate impacts, such as worsening drought, floods and cyclones.

Revealed: US and UK fall billions short of 'fair share' of climate funding Rich countries pledged to provide US$100bn a year by 2020, although this target has been missed. The US share of this, based on its past emissions, would be $40bn yet it provided only $7.6bn in 2020, the latest year for which data is available. Australia and Canada gave only about a third of the funding indicated by the analysis, while the UK supplied three-quarters but still fell $1.4bn short.

COP27 summit racing against the climate clock - "COP27 must lay the foundations for much faster, bolder climate action now and in this crucial decade, when the global climate fight will be won or lost." Concretely, that means slashing greenhouse emissions 45 percent by 2030 to cap global warming at 1.5 degrees Celsius above late-19th-century levels.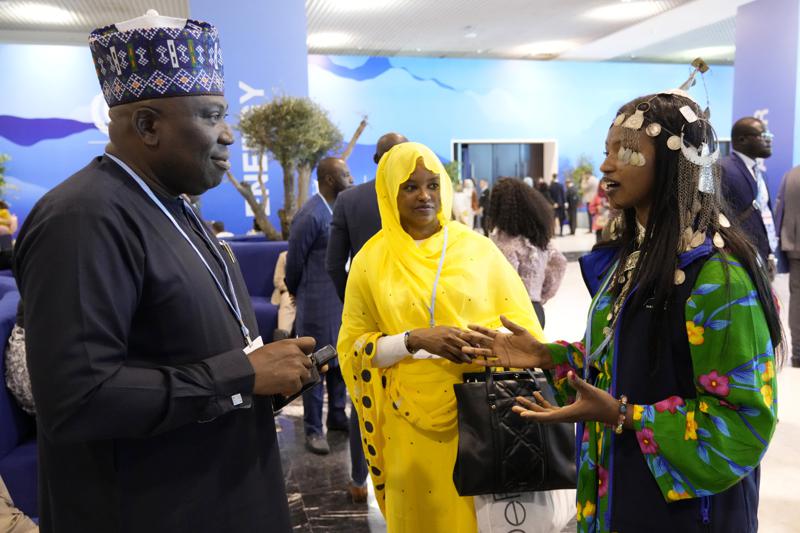 World in crisis a grim backdrop for UN climate talks More than 40,000 participants have been registered for this year's talks, reflecting the sense of urgency as major weather events around the world impact many people and cost billions of dollars in repairs. Organizers say about 110 world leaders will attend, many of them speaking at a high-level event on Nov. 7-8, while U.S. President Joe Biden was expected to arrive later in the week. But many top figures including China's President Xi Jinping and Prime Minister Narendra Modi of India were not planning to come, casting doubt on whether the talks in Egypt could result in any major deals to cut emissions without two of the world's biggest polluters.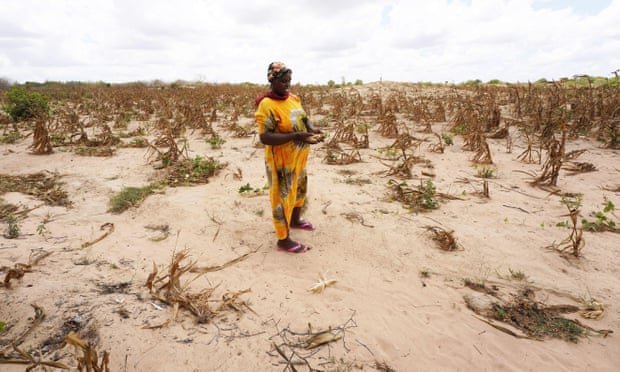 Africa is being devastated by a climate crisis it didn't cause. Cop27 must help While some parts of the continent are gripped by drought, places such as South Sudan and my homeland, Nigeria, are experiencing devastating flash floods that sweep away homes, businesses and livelihoods. And up to 116 million Africans will face severe risks from rising sea levels this decade. As we approach the United Nations climate change conference, Cop27, in Egypt, we are living on borrowed time. Global emissions are at record levels and rising, while worsening climate chaos is wreaking havoc across our continent.

The best climate news you may not have heard about The phaseout of HFCs is not the only way the Montreal Protocol is helping the climate. The climate benefits of the Montreal Protocol gained prominence in a series of "world avoided" papers published starting in 2007. An image of a report cover that says Protecting the Ozone Layer. In all, researchers have found that roughly 2.5°C (4.0°F) of warming by 2100 is being averted by aspects of the Montreal Protocol unrelated to HFCs. Much of that avoided warming results from the protocol's phaseout of CFCs.

Forty countries to unveil methane plans at UN climate summit, U.S. official says Some forty of the 119 countries that pledged last year to slash emissions of the powerful greenhouse gas methane will unveil their plans to do so at the UN climate summit next week, according to a senior U.S. official. The outlook reflects modest progress on the U.S. and EU-led Global Methane Pledge, an international side deal to the UN climate talks in which countries promised to reduce methane emissions 30% by 2030 from 2020 levels in a bid to tackle on of the top contributors to near-term planetary warming.

UK's Sunak U-turns on attending COP27 in Egypt; As Israel withdraws following election Britain's new prime minister Rishi Sunak on Wednesday announced he will join the UN climate conference in Egypt after all, having provoked anger for refusing to attend the global event early into his tenure.