News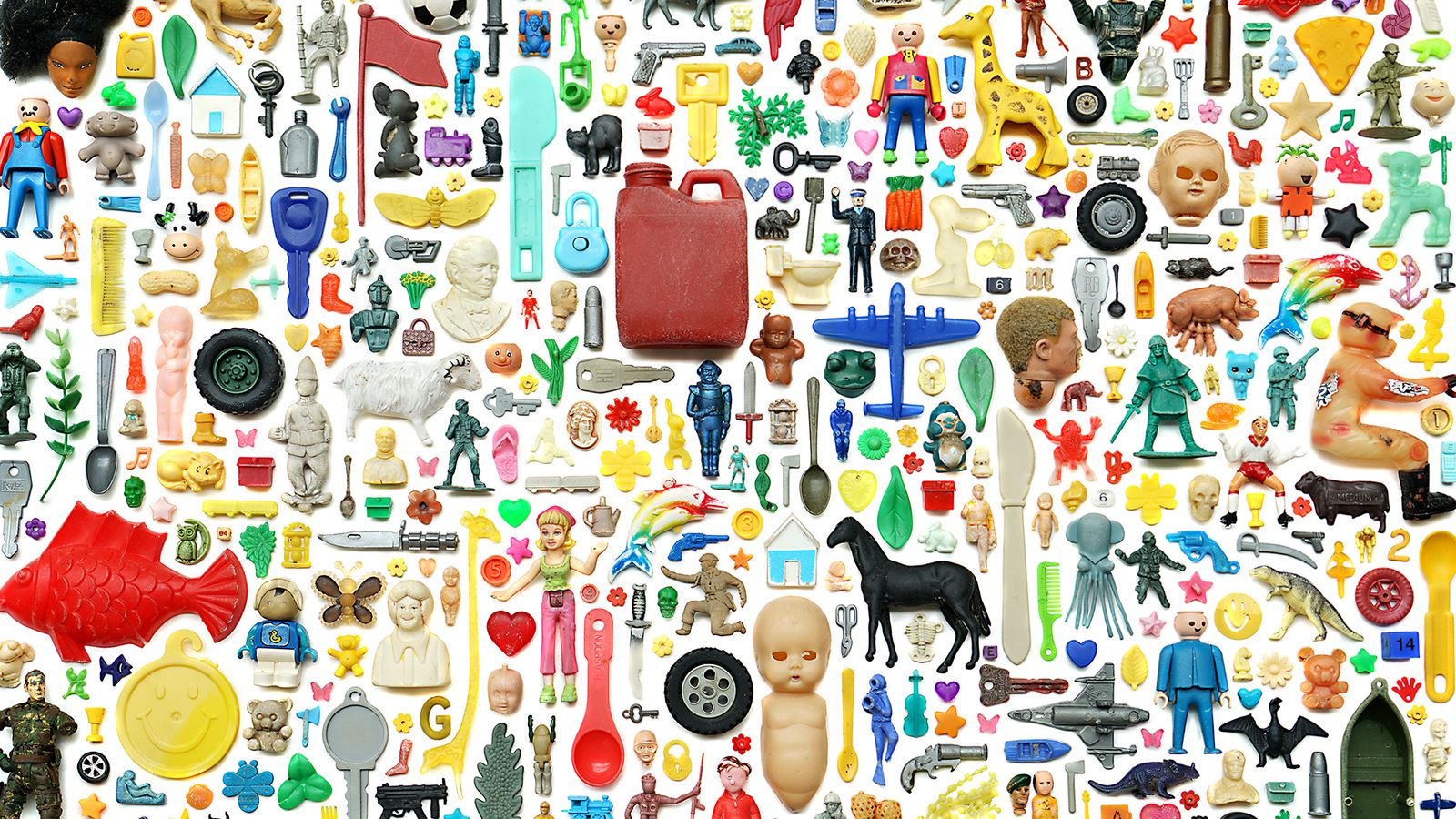 Special report: Our plastic planet Activist consumer groups are pushing for less use, and to some extent, less production, while industry aims for increased recycling. Plastics demand is projected to only increase — and the footprint of plastic pollution with it.

Following the Money That Undermines Climate Science It's difficult to figure out who's funding climate denial, because many of the think tanks that continue to question established climate science are nonprofit groups that aren't required to disclose their donors. That's true of the Competitive Enterprise Institute, a free-market research organization in Washington that disputes that climate change is a problem.
Greta Thunberg speaking at the UN -"Right here, right now is where we draw the line. The world is waking up. And change is coming, whether you like it or not."

Ice on Fire - An HBO Documentary
Tue, Jun 11 at 8:00pm ET on HBO Go and HBO Now
On demand: Available Wed, Jun 12
Produced by Oscar-winner Leonardo DiCaprio, George DiCaprio and Mathew Schmid and directed by Leila Conners, Ice on Fire is an eye-opening documentary that focuses on many never-before-seen solutions designed to slow down our escalating environmental crisis. The film goes beyond the current climate change narrative and offers hope that we can actually stave off the worst effects of global warming.

Climate Change Threatens the World's Food Supply, United Nations Warns The world's land and water resources are being exploited at "unprecedented rates," a new United Nations report warns, which combined with climate change is putting dire pressure on the ability of humanity to feed itself.

Emails reveal Trump official consulted climate change deniers A Trump administration national security official has sought help from advisers to a think tank that disavows climate change to challenge widely accepted scientific findings on global warming, according to his emails.

Adapting to climate change: We're doing it wrong The authors argue that society should focus less on how individuals respond to such climate issues as flooding and wildfires and instead figure out what it takes to inspire collective action that will protect humans from climate catastrophes on a much grander scale.

In the Rush to Solve Climate Change with Lab-Based Foods, Don't Write off Farming Monbiot's idealistic image of laboratory-produced-food-as-panacea isn't only simplistic, it's dangerous. For one, it completely misses the potential of agriculture itself as a carbon sink. (The jury is still out on that one, but there have been several promising signs.) It also normalizes an approach to food that is further compartmentalized, and divorced from the amazing, complicated, frustrating, and at times brutal realities of the natural world.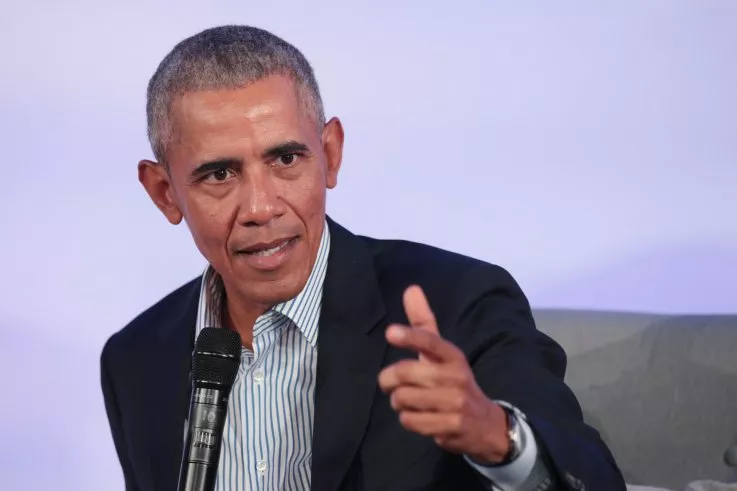 Barack Obama Says Trump Admin's Rollback of His Fuel Policies Make It 'Almost Impossible' to Solve Climate Change' -"Which is why you have somebody like a Greta Thunberg who gets so much traction," he said. "Because she speaks for a generation that is going to have to deal with this mess in a way that somebody like me, who's 58, is not going to have to deal with it."

YouTube Advertisements Are Funding Climate Misinformation Videos There are videos on YouTube presenting climate misinformation and instigating climate crisis denial. An activist group named Avaaz brought to light that the online video service is providing monetization to these factually inaccurate videos with YouTube advertisements. The group discovered that over 100 brands have advertisements running on the videos promoting climate misinformation.

Big Business Says It Will Tackle Climate Change, but Not How or When Having previously played down the need for the reform that scientists had urged, finance leaders and company chiefs conspicuously rallied around a consensus that accelerating global temperatures pose a significant risk to society — and to business. Missing, though, was a clear answer to the question of what exactly they would do about it and how quickly.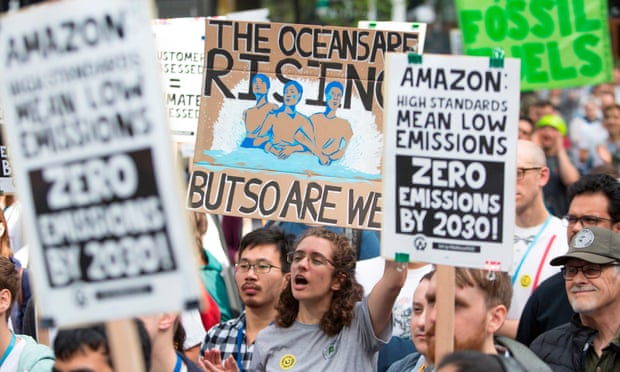 Hundreds of workers defy Amazon rules to protest company's climate failures More than 340 tech workers at Amazon used the hashtag #AMZNSpeakOut in public statements that condemn the company for not taking sufficient action on the climate crisis. The action comes in direct opposition to an Amazon policy barring employees from speaking about the company's business without prior approval from management. That policy was introduced after employees vowed to participate in the global climate strikes of September 2019.

Now in her 80s, Jane Fonda turns to climate activism Inspired by Greta Thunberg and other young activists, Fonda decided it was time to join the climate movement. She says now, instead of just sitting around feeling scared about the future, she feels empowered and even hopeful. "We have the future in our hands," she says. "What an awesome responsibility and what a beautiful opportunity."

New climate models suggest Paris goals may be out of reach Developed in parallel by separate teams in half-a-dozen countries, the models—which will underpin revised UN temperature projections next year—suggest scientists have for decades consistently underestimated the warming potential of CO2.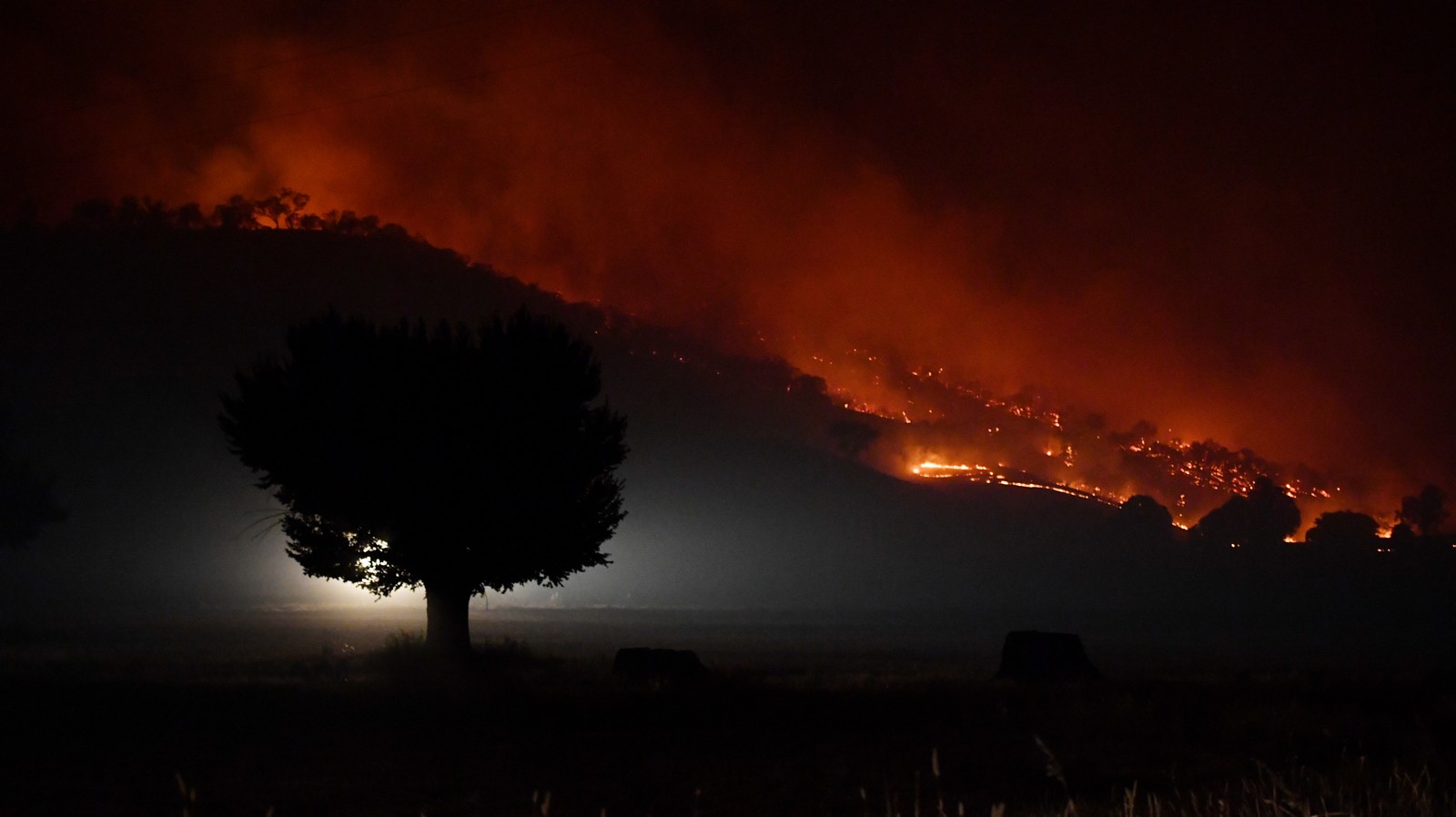 It's Clear Who's to Blame for Australia's Fires, and It's Not Arsonists The true arsonists responsible for one of the worst fire seasons in Australian history are the people who lead 90 of the world's most polluting companies, including oil and gas producers like Chevron, Exxon, Shell, BP, Gazprom, and Saudi Aramco, as well as major coal producers like Coal India and Peabody Energy. Together, these "carbon majors" are responsible for nearly two-thirds of the industrial greenhouse gases released into the atmosphere since the mid-1750s.

Study: Climate-induced weather chaos could cause 'dramatic' decline in British crop production A shift in ocean currents around Britain fuelled by climate change could spark a "dramatic" fall in British crop production, scientists from the University of Exeter warned today.

In the Rush to Solve Climate Change with Lab-Based Foods, Don't Write off Farming Monbiot's call for tech-based solutions that replace actual farming should serve as a wake-up call for farmers and others who believe that agriculture has an important role to play in a sane, safe future. It should remind us that farmers and farmland are increasingly vulnerable in our modern world. And farming that incorporates environmental stewardship deserves our respect, attention, and protection.

Trump's Latest Environmental Rollback Is a Middle Finger to Common Sense Most alarming to environmentalists is that the proposal would allow agencies to not only ignore a project's vulnerability to climate change, but also its "cumulative" effects on global warming, which is already wreaking havoc around the world.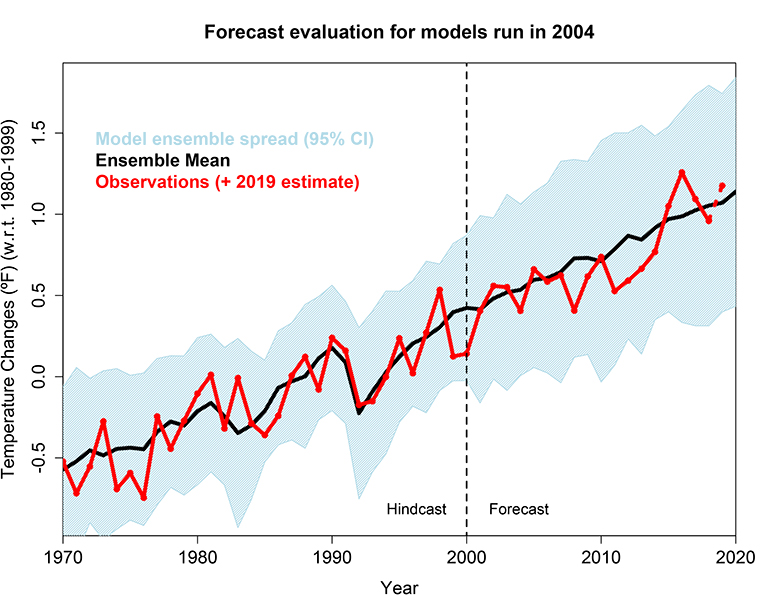 Study Confirms Climate Models are Getting Future Warming Projections Right The results: 10 of the model projections closely matched observations. Moreover, after accounting for differences between modeled and actual changes in atmospheric carbon dioxide and other factors that drive climate, the number increased to 14. The authors found no evidence that the climate models evaluated either systematically overestimated or underestimated warming over the period of their projections.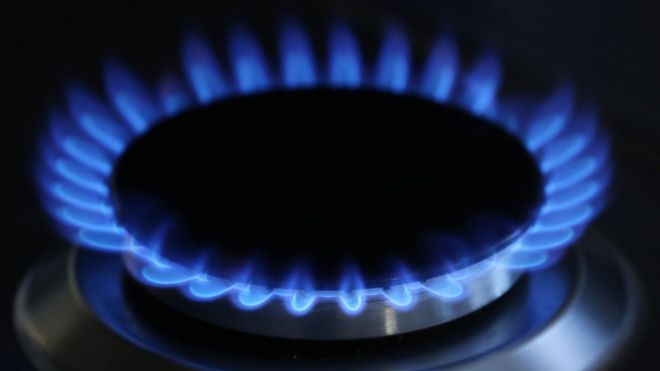 Climate change hope for hydrogen fuel Adding the hydrogen will reduce the amount of CO2 that's being produced through heating and cooking. Critics fear hydrogen will prove too expensive for mass usage, but supporters of the technology have high hopes.

Our pathetically slow shift to clean energy, in five charts One issue is that total electricity generation is climbing as the population grows, economies expand, and energy demands rise. The world is building a lot of solar and wind farms to meet those needs. But nations continue to build coal and natural-gas plants as well.

In 'Strongest' Climate Ruling Yet, Dutch Court Orders Leaders to Take Action The Supreme Court of the Netherlands on Friday ordered the government to cut the nation's greenhouse gas emissions by 25 percent from 1990 levels by the end of 2020. It was the first time a nation has been required by its courts to take action against climate change.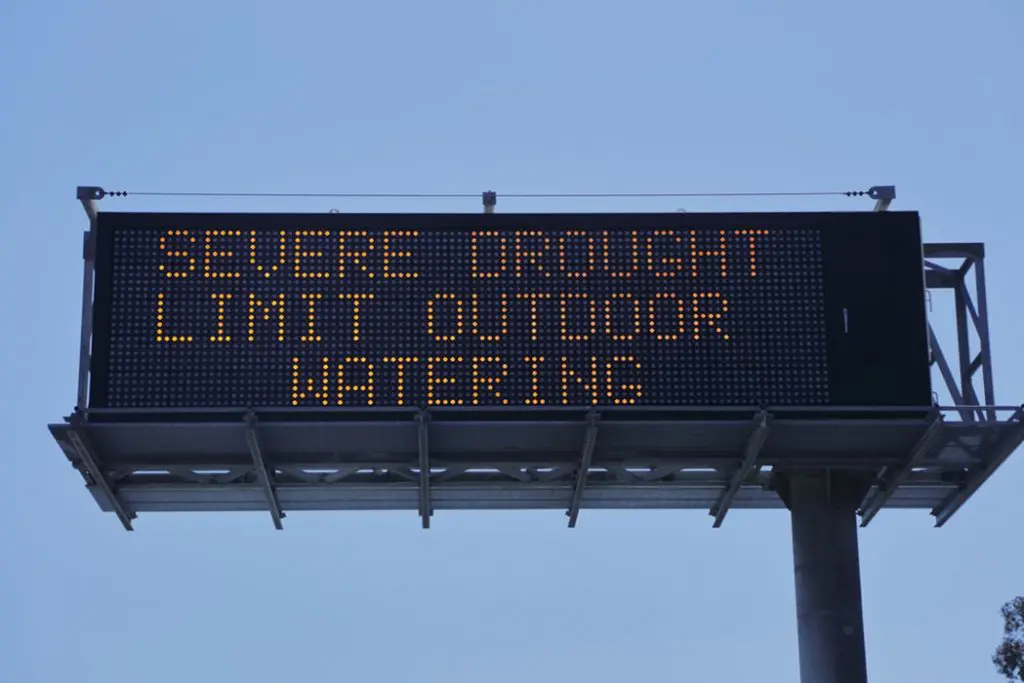 The climate crisis explained, in 7 numbers In the words of 16-year-old climate activist Greta Thunberg: "People are already suffering and dying from the climate and ecological emergency, and it will continue to get worse."

Few countries on track to meet Paris climate goals Climate Action Tracker estimates that based on countries' current policies, temperatures will likely rise by more than 5 degrees Fahrenheit by the end of the century. That could cause catastrophic sea-level rise and devastating weather extremes.

We Need a Massive Climate War Effort—Now Let's start with the good news. About three-quarters of carbon emissions come from burning fossil fuels for power, and we already have the technology to make a big dent in that. Solar power is now price-competitive with the most efficient natural gas plants and is likely to get even cheaper in the near future. In 2019, Los Angeles signed a deal to provide 400 megawatts of solar power at a price under 4 cents per kilowatt-hour—including battery storage to keep that power available day and night. That's just a start—it will provide only about 7 percent of electricity needed in Los Angeles—but for the first time it's fully competitive with the current wholesale price of fossil fuel electricity in Southern California.

A blowout turned an Ohio natural gas well into a methane 'super-emitter' The blowout in rural Ohio took place Feb. 15, 2018, at a well owned by XTO Energy, a subsidiary of ExxonMobil, and it took 20 days to get it under control. The well had been "fracked," or hydraulically fractured, before the blowout took place. Workers had been completing the well, according to news reports at the time, a job made more difficult by heavy rains and a crane that collapsed when the explosion took place.

It's a Vast, Invisible Climate Menace. We Made It Visible. Operators of the sites identified by The Times are among the very companies that have lobbied the Trump administration, either directly or through trade organizations, to weaken regulations on methane, a review of regulatory filings, meeting minutes and attendance logs shows. These local companies, along with oil-industry lobby groups that represent the world's largest energy companies, are fighting rules that would force them to more aggressively fix emissions like these.

Greta Thunberg awarded Time's 'Person of the Year' Thunberg has become a key figure in the global fight against climate change since leading school strikes in her home country of Sweden and sparking similar demonstrations around the world, where young activists have refused to attend classes as a way to protest against inaction on the issue.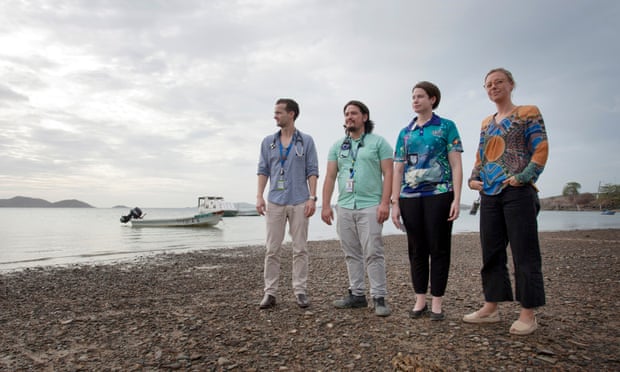 Torres Strait doctors issue call to arms over climate change impact on Indigenous health In a joint statement, the doctors say they are concerned about the effects of heat stress and extreme weather events, the long-term effects of air pollution, the spread of disease, lost work capacity and reduced productivity, food insecurity, malnutrition, displacement and mental ill-health.

We need to halve emissions by 2030. They rose again in 2019. -"Even with all the attention of the youth movements and growing climate focus around the world, we still haven't turned the corner to stabilize and bring emissions down," says Rob Jackson, professor of earth system science at Stanford and chair of the Global Carbon Project, an international research collaboration established in 2001 to track global climate pollution.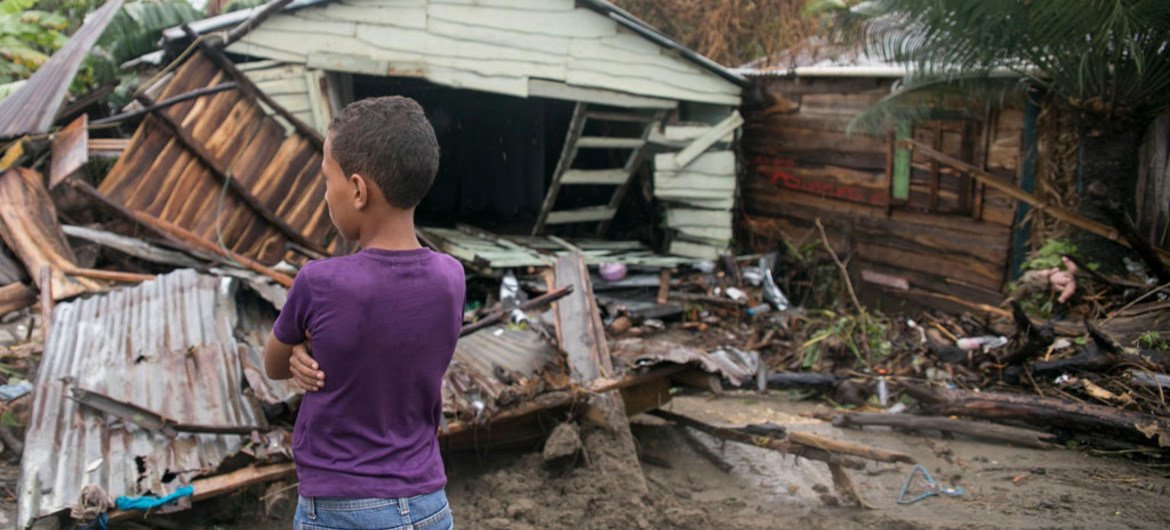 Rise in Caribbean children displaced by storms shows climate crisis is a child rights issue: UNICEF -"Children in storm and flood-prone nations around the world are among the most vulnerable to having their lives and rights upended. They are already feeling the impacts of climate change, so governments and the international community should act now to mitigate its most devastating consequences."

Irresistible Greta Thunberg meets immovable UN climate talks -"We don't want more promises. It is your action that are going to save us," Vanessa Nakate, a youth climate striker from Uganda, told negotiators at the UN's Cop25 conference while protesters were gathering in the Spanish capital. Organisers claimed half a million people took part. Local authorities estimated the crowd was closer to 15,000.

Majority of U.S. states slashed environmental budgets over past decade, new study finds -"The bottom line is it's past time to give both the U.S. EPA and state agencies the resources they need to enforce our environmental laws," said Eric Schaeffer, head and co-founder of the Environmental Integrity Project, which conducted the analysis of anti-pollution programs in the Lower 48 states published late last week.

Climate models are often attacked, but most of the time they're remarkably good After years of hearing critics blast the models' accuracy, climate scientist Zeke Hausfather decided to see just how good they have been. He tracked down 17 models used between 1970 and 2007 and found that the majority of them predicted results that were "indistinguishable from what actually occurred."

Why we should be far more afraid of climate tipping points The authors argue that scientists do need to conduct more research and improve models to better understand the risks. But they also stress that we don't have the luxury of waiting around for certainty, and must take drastic steps now to cut climate emissions as rapidly as possible. "To err on the side of danger is not a responsible option," the authors write. "The stability and resilience of our planet is in peril."

Parents have a role to play in youth climate strikes, advocate says Kubit says that parents who are concerned about climate change can attend a strike or another event with their kids. She says an adult's presence can help keep strikers safe, and it's an act of solidarity. She suggests bringing a sign that will resonate with other parents, for example a sign that says "I'm a concerned mom," or "We're fighting for their future," or "This is our shared future."

How heat pumps can cut carbon pollution from buildings According to a report by the nonprofit Rocky Mountain Institute, switching to heat pumps could dramatically reduce the carbon pollution caused by home heating. They have the most impact in places with renewable electricity.

As Climate Talks Begin, U.N. Chief Warns Against 'Fiddling' While The Planet Burns -"Millions throughout the world, especially young people, are calling on leaders from all sectors to do more, much more to address the climate emergency we face," U.N. Secretary-General António Guterres said on Monday. "Do we really want to be remembered as the generation that buried its head in the sand? That fiddled while the planet burned?" he said.

How heat from the sun could help clean up steel and cement Heliogen plans to achieve higher temperatures than previous commercial plants—enough heat to produce things like cement, steel, and hydrogen. The hope is that this solar heat could replace the fossil fuels usually required to drive the necessary reactions, reducing the greenhouse-gas emissions produced in the process.

Revealed: The Super Wealthy Tory Donors with Ties to Climate Science Denial and Fossil Fuels While the Labour party mainly gets by on small donations from lots of people, the Tories receive by far the largest donations from a select group. If donors give enough – at least £50,000 a year, to be precise – they get to be part of an elite club known as the 'Leader's Group', who get to wine and dine with Tory bigwigs, including the Prime Minister himself.

In bleak report, U.N. says drastic action is only way to avoid worst effects of climate change Amid that growing pressure to act, Tuesday's U.N. report offers a grim assessment of how off-track the world remains. Global temperatures are on pace to rise as much as 3.9 degrees Celsius (7 degrees Fahrenheit) by the end of the century, according to the United Nations' annual "emissions gap" report, which assesses the difference between the world's current path and the changes needed to meet the goals of the 2015 Paris climate accord.

U.S. Suspends More Oil and Gas Leases Over What Could Be a Widespread Problem The federal Bureau of Land Management's Utah office in September voluntarily suspended 130 oil and gas leases after advocacy groups sued, arguing that BLM hadn't adequately assessed the greenhouse gas emissions associated with drilling and extraction on those leases as required by law. The move was unusual because BLM suspended the leases on its own, without waiting for a court to rule.

European Investment Bank ends lending to fossil fuel projects The European Investment Bank (EIB) agreed to overhaul its fossil fuel lending policy on Thursday evening following months of negotiations and a decision being delayed twice. A compromise was reached by the bank's board of directors, mostly comprising EU finance ministers, at the end of an 11-hour meeting.
New UN forestry project bids to help countries meet climate change commitments -"Forests are more than trees and fundamental for food security and improved livelihoods", FAO said in a statement." "They contribute to resilience of communities by regulating water flows, providing food, wood energy, shelter, fodder and fibre, generate income and employment as well as harbour biodiversity. Furthermore, forests support sustainable agriculture and human wellbeing by stabilizing soils and climate."

Australia Confronts 'Catastrophic' Fire Conditions After powerful blazes caused three deaths over the weekend, the authorities said people and homes were now at risk from Sydney's outer suburbs up the southeastern coast to Byron Bay, 500 miles away. An emergency was declared on Monday for all of New South Wales as risk warnings reached their highest possible level.

Buildings are bad for the climate. There are two ways in which buildings are responsible for greenhouse gases. The first is the construction phase: Buildings are made of concrete and steel, both of which produce a lot of emissions when they're being made. In fact, these two materials account for around 10 percent of the world's annual greenhouse gases. And right now, we don't have practical ways to make either one without releasing carbon dioxide.

Scientists: Nations need stronger pledges to curb climate change The report said nearly 75 percent of countries - 136 nations - have insufficient pledges, including major carbon emitters China, the United States and India. Another dozen pledges - from countries including Australia, Japan and Brazil - were judged only partially sufficient by the report.

Critics blast a proposal to curb climate change by halting population growth Joseph Majkut, a climate scientist and director of climate policy at the Niskanen Center, a think tank based in Washington, DC, says the suggestion is highly problematic from a political standpoint. It feeds directly into the perception among conservatives that "climate science and its conclusions are the product of an ideological movement," one that prioritizes nature over humans.

What small businesses can do about climate change The focus here is specifically not on Fortune 500 companies having their own fully stocked internal and highly professional environmental policy staffs. Instead, the focus of this column is on those 25-, 50-, or perhaps even 100-employee businesses that are so critical to the national economy and to their communities, but often lacking the depth of internal staff expertise of the big players.

Earth just experienced its hottest-ever October Scientists continue to warn that human activity is heating the planet at a dangerous rate, and that high temperatures pose a more lethal threat to humans than any other type of extreme weather event. The International Federation of Red Cross and Red Crescent Societies recently warned the threat posed by extreme heat "will only become more serious and more widespread as the climate crisis continues."