News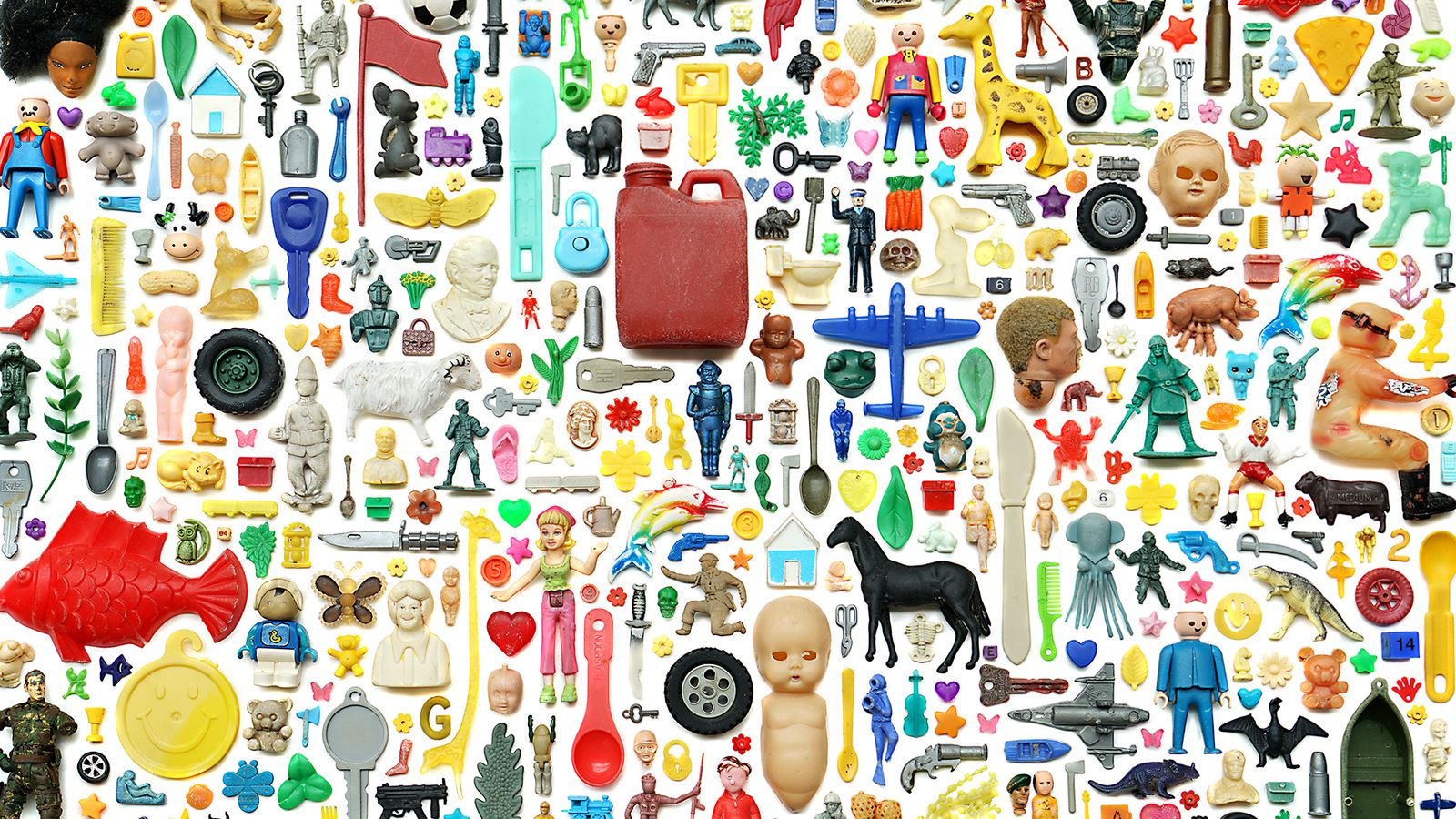 Special report: Our plastic planet Activist consumer groups are pushing for less use, and to some extent, less production, while industry aims for increased recycling. Plastics demand is projected to only increase — and the footprint of plastic pollution with it.

Following the Money That Undermines Climate Science It's difficult to figure out who's funding climate denial, because many of the think tanks that continue to question established climate science are nonprofit groups that aren't required to disclose their donors. That's true of the Competitive Enterprise Institute, a free-market research organization in Washington that disputes that climate change is a problem.
Greta Thunberg speaking at the UN -"Right here, right now is where we draw the line. The world is waking up. And change is coming, whether you like it or not."

Ice on Fire - An HBO Documentary
Tue, Jun 11 at 8:00pm ET on HBO Go and HBO Now
On demand: Available Wed, Jun 12
Produced by Oscar-winner Leonardo DiCaprio, George DiCaprio and Mathew Schmid and directed by Leila Conners, Ice on Fire is an eye-opening documentary that focuses on many never-before-seen solutions designed to slow down our escalating environmental crisis. The film goes beyond the current climate change narrative and offers hope that we can actually stave off the worst effects of global warming.

Climate Change Threatens the World's Food Supply, United Nations Warns The world's land and water resources are being exploited at "unprecedented rates," a new United Nations report warns, which combined with climate change is putting dire pressure on the ability of humanity to feed itself.

Emails reveal Trump official consulted climate change deniers A Trump administration national security official has sought help from advisers to a think tank that disavows climate change to challenge widely accepted scientific findings on global warming, according to his emails.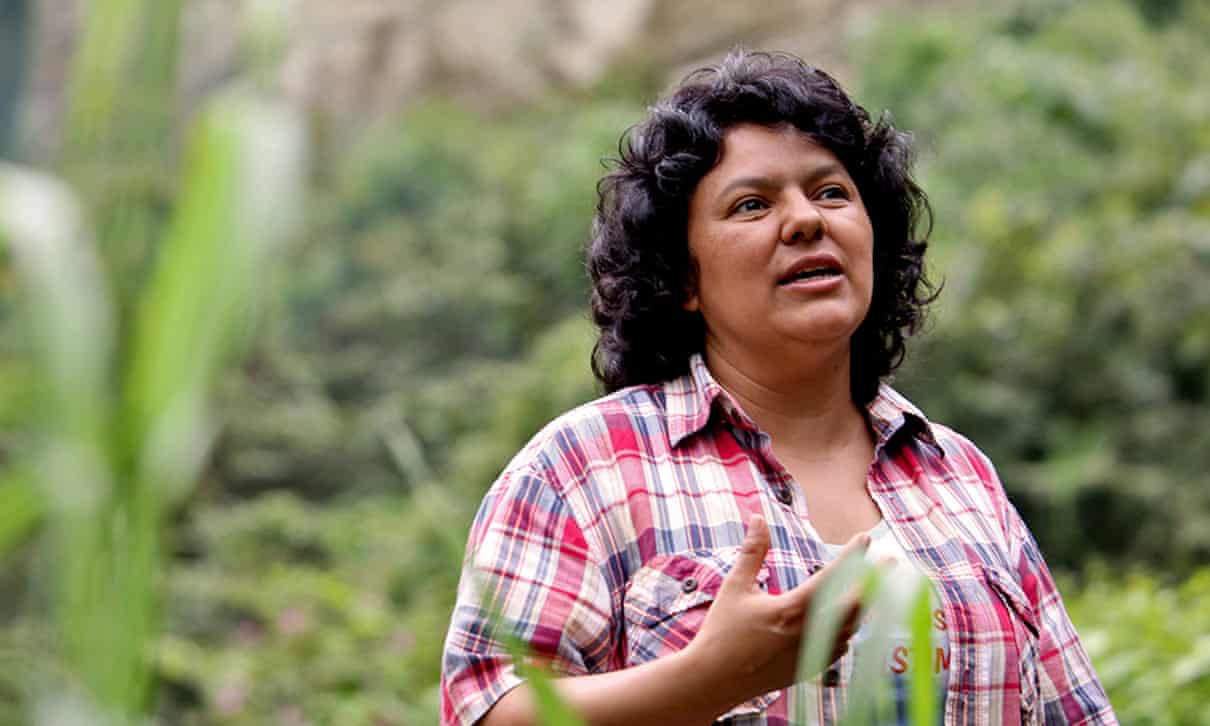 Who killed Berta Cáceres? Behind the brutal murder of an environment crusader On 29 November 2018, seven men were convicted of murdering Cáceres. David Castillo was detained in March 2018 and charged with masterminding the murder; he denies any involvement and remains in prison awaiting trial. The Atala Zablah family have denied any participation in the murder and have never been arrested or faced any charges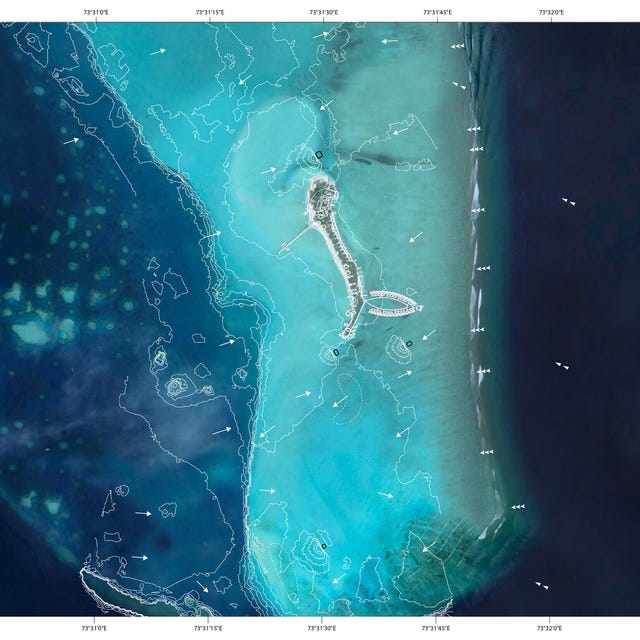 The Extraordinary Way We'll Rebuild Our Shrinking Islands Along with the sustainability firm Invena, the scientists have come up with a system of underwater structures that harness the energy of ocean waves to redistribute sand. Eventually, they hope these mounds will grow into new islands or help rebuild coastlines as sea levels continue to rise.

The best way to avoid future pandemics? Protect the natural world The good news is that far-sighted political leaders and the United Nations are already formulating nature-focused action plans that could help to stop the next pandemic before it starts. These strategies include conserving ecosystems and wilderness that are still untouched by human activity, clamping down on wildlife trade (including by educating people about the risks of consuming wildlife), and restoring and protecting significant areas of land and ocean.

New Study Reaffirms Sea-Level Rise Is Linked to Human Activities, Not Changes in Earth's Orbit The study is a worrisome reminder that it is up to us to save our planet before it is too late. Today, sea-level rises threaten to inundate densely populated coastal cities and other low-lying lands by 2100.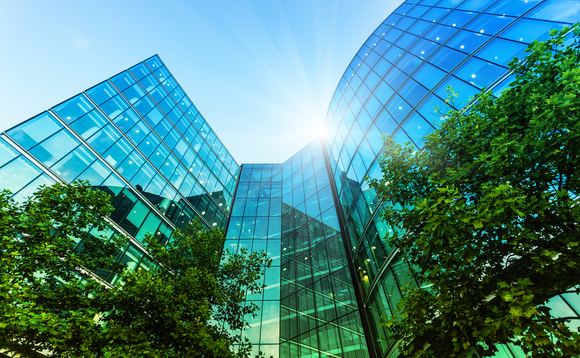 Green buildings: Greater focus on climate adaptation and mitigation in updated BREEAM standard The Building Research Establishment (BRE), which manages the popular BREEAM standard, announced ths week that version six of the BREEAM guidelines for both commercial and residential buildings expands the manual for benchmarking and certifying existing residential assets and incorporates a new 'Resilience' category focused on managing climate changes impacts.

It's already getting too hot and humid in some places for humans to survive Extreme conditions reaching roughly 115 degrees Fahrenheit on the heat-index scale — a measurement of both heat and humidity that's often referred to as what the temperature "feels like" — doubled between 1979 and 2017, the study found. Humidity and heat are a particularly deadly combination, since humidity messes with the body's ability to cool itself off by sweating. The findings imply that harsh conditions that scientists foresaw as an impending result of climate change are becoming reality sooner than expected.

Inside Clean Energy: A California Utility Announces 770 Megawatts of Battery Storage. That's a Lot. The utility Southern California Edison said it will work with developers to build seven lithium-ion battery storage projects that add up to an eye-popping 770 megawatts, which is more than all of the battery storage projects commissioned in the country last year and enough to power a small city. The projects each use four-hour battery systems.

Coronavirus crisis hits solar and wind energy industry While President Trump has promised lifelines for airlines and oil companies struggling with a drastic decrease in demand as Americans remain under stay-at-home orders, there is little focus in Washington on economic relief for this sector — unlike during the Great Recession a decade ago, when Congress and the Obama administration earmarked an unprecedented sum for renewable energy and more efficient automobiles in a stimulus bill.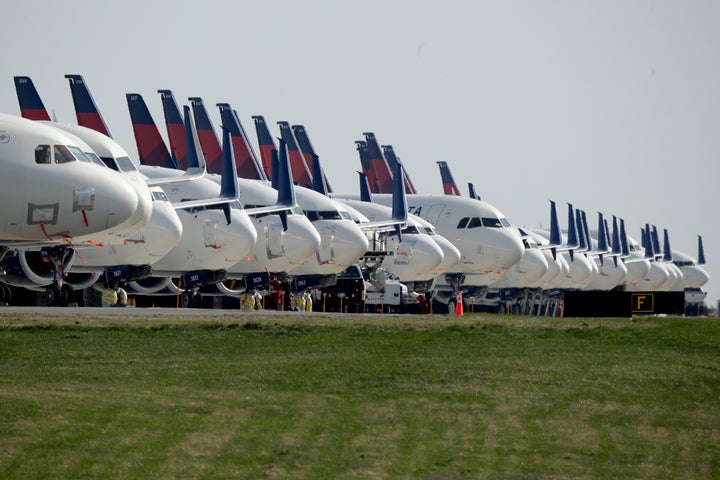 It Took A Pandemic To Prove Individual Actions Alone Won't Solve The Climate Crisis We have long been told that individual actions are key to solving the climate crisis. Put another way, carbon calculators, marketing campaigns and even major news outlets have convinced us that we are the ones to blame for climate change because we buy things, we have kids, we fly and we drive and we are, by nature, shortsighted. But the emissions reductions we are seeing now are not the result of individual action at all, but rather of policy and collective action. People are following shelter-in-place guidelines dictated by federal, state and local agencies. They're not making a choice.

Earth Day Message to Leaders: After Coronavirus, Rebuild Wisely The head of the United Nations, António Guterres, called on countries to transition away from fossil fuels as they repair their economies, including by suspending taxpayer funds to prop up polluting industries and instead using them to create "green jobs and sustainable growth." "We need to turn the recovery into a real opportunity to do things right for the future," Mr. Guterres said.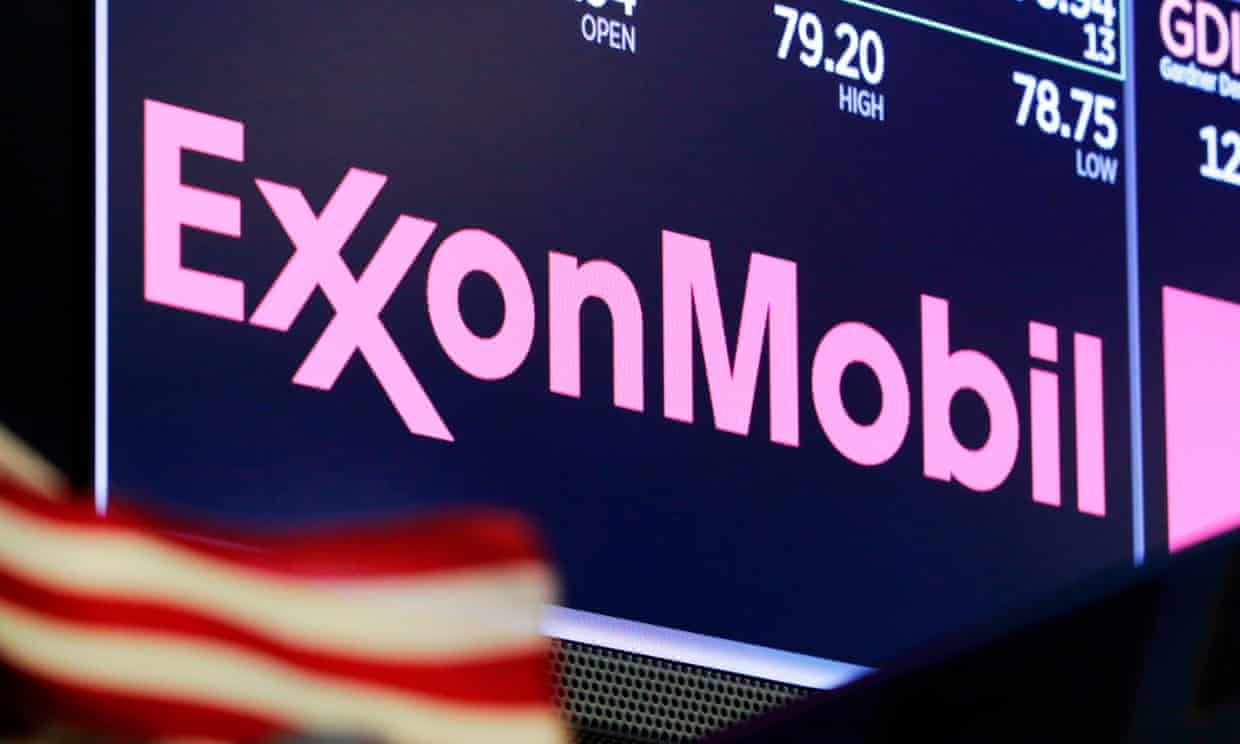 Church fund urges other ExxonMobil investors to sack board over climate The Church Commissioners and New York State Common Retirement Fund have written to fellow ExxonMobil investors ahead of an annual shareholder meeting on 27 May, hoping to support for the protest votes, which include forcing ExxonMobil to disclose its lobbying activities and their cost . "Our voting intentions are, again, a measure of our profound dissatisfaction with ExxonMobil's approach to climate change risks and the governance failures that underpin it," the letter said.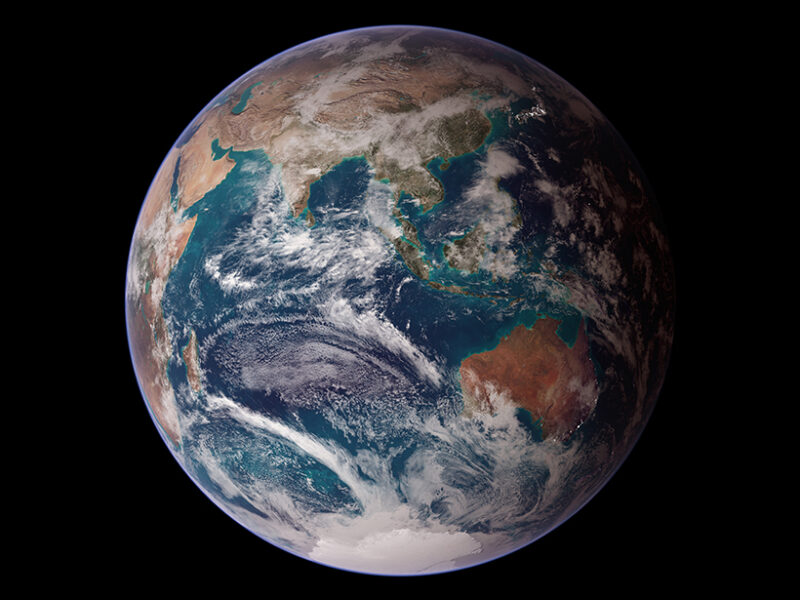 Eight Lessons from COVID-19 to Guide Our Climate Response Countries' responses to COVID-19 outbreaks have ranged from swift, decisive, and forward-thinking to delayed, contradictory, and reactionary. In a webinar hosted by Trinity College Dublin (TCD) in Ireland on 7 April, climate experts discussed what the global responses to the ongoing pandemic can teach us about what's needed to act on climate change in an effective and equitable way. Here are eight takeaways from the discussion.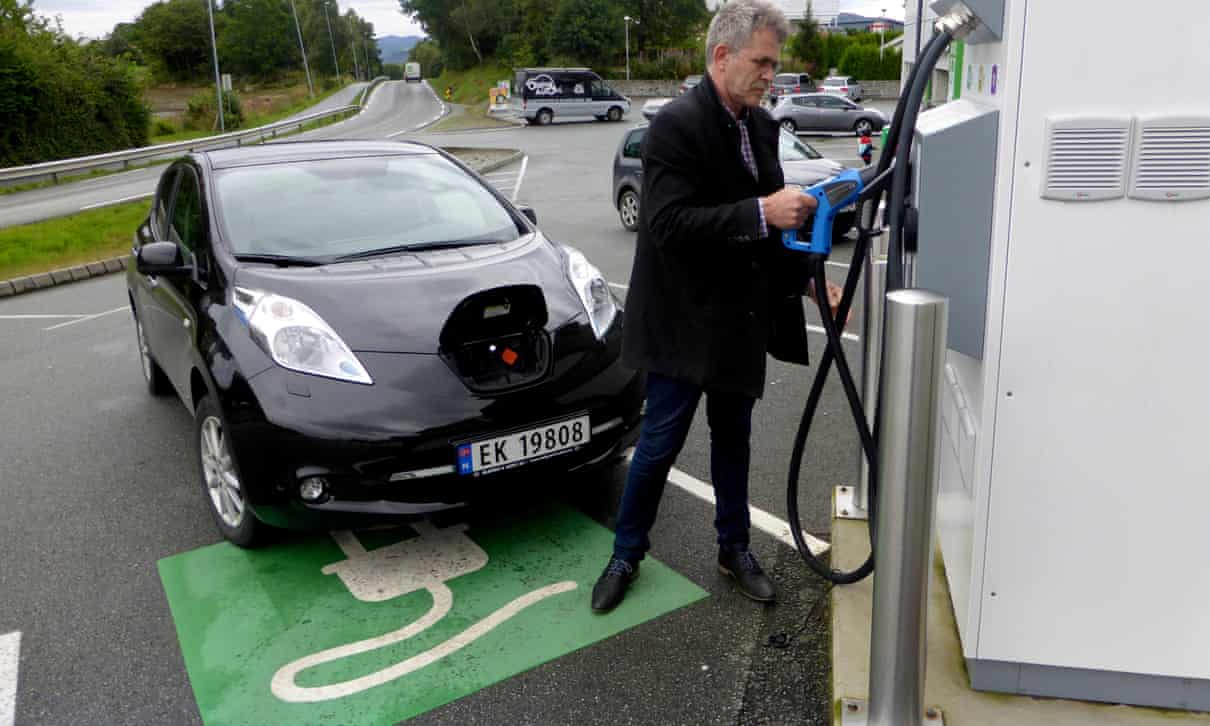 Norway and the A-ha moment that made electric cars the answer Electric car drivers have been given the right to park for free in some municipal car parks, drive in bus lanes, take ferries without a ticket and, thanks to A-ha, drive toll-free. They are not required to pay VAT on their cars, or road tax, and company electric cars are taxed at a lower rate than petrol or diesel vehicles.

Climate Enemies: The Men Who Sold the World Climate change is going to dramatically alter life on the planet in the coming decades. Just how dramatically will depend on how aggressively governments and businesses move to correct the practices that over the past century have filled the atmosphere with greenhouse gases. Unfortunately, some bad actors are not only failing to address the crisis, they're actively exacerbating it. Here's a list of America's worst offenders, from fossil-fuel industry magnates, to investment gurus, to the president himself.

Traffic and Pollution Plummet as U.S. Cities Shut Down for Coronavirus Los Angeles's famous rush-hour congestion has virtually disappeared. On Wednesday at 8 a.m., traffic in the city was moving 53 percent faster than it usually does on a Wednesday morning, according to data from INRIX, a company that analyzes traffic data from vehicle and phone navigation systems. At 5 p.m., when the freeways are typically congested, traffic was moving 71 percent faster than usual.

The right dose of geoengineering could reduce climate change risks, study says Results from a new study by UCL and Harvard researchers suggest that even a crude method like injecting sulphur dioxide in the stratosphere could reduce many important climate hazards without making any region obviously worse off.

Heartland Launches Website of Contrarian Climate Science Amid Struggles With Funding and Controversy The conservative Heartland Institute, which made its name undercutting mainstream climate science, has launched a new effort to try to influence public discussion and political debate about global warming. The move comes as the organization is reportedly struggling financially and has fallen into renewed controversy over its work in Europe promoting climate denial there. Last week it laid off staff just weeks after it announced the hiring of a teenage German climate skeptic to counter the global popularity of environmental activist Greta Thunberg.

Here's why global CO2 emissions fell by the most since 1990 Coal-fired power generation fell by 3 percent globally, also the largest fall since 1990, research by independent climate think-tank Ember showed. The drop in Europe was 24 percent, driven by a switch to renewables, while US coal-fired generation was down 16 percent because of more competitive gas.

Why the coronavirus outbreak is terrible news for climate change As with the rare instances when worldwide carbon pollution dipped in the past, driven by earlier economic shocks, diseases, and wars, emissions are likely to rise again as soon as the economy bounces back. In the meantime, if the virus leads to a full-blown global pandemic and economic crash, it could easily drain money and political will from climate efforts.

Emissions possible: Streaming music swells carbon footprints The greenhouse gas emissions of video-on-demand services such as Netflix and Amazon Prime are equivalent to the emissions of a country such as Chile, according to the Shift Project, a French think-tank which has published several reports advocating for digital sobriety. This body of research is starting to swell, as consumers and companies alike start to reckon with their environmental impact in other areas.

There's a new label to vet brands' climate change pledges Climate Neutral launched last year with the hopes that when consumers see its Climate Neutral Certified label on a brand, they can rest assured that the company's green efforts are legitimate. The Verge spoke with Climate Neutral CEO Austin Whitman about how to know when a company's promises to take on climate change are good, or greenwashing — which happens when a company tries to appeal to environmentally conscious consumers without actually taking any serious environmental action. This interview has been lightly edited for length and clarity.

E.P.A. Updates Plan to Limit Science Used in Environmental Rules The proposal is one of dozens of environmental protection rollbacks that the Trump administration is scrambling to finalize before the presidential election in November. It caps more than three years of efforts to dilute scientific research, especially on climate change and air pollution, which has underpinned rules that the fossil fuel industry calls burdensome.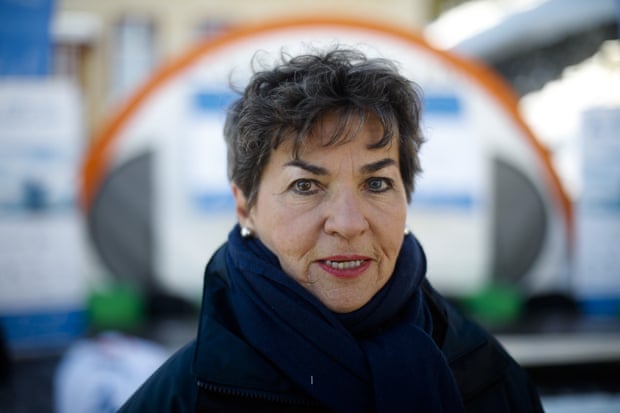 'Individual actions do add up': Christiana Figueres on the climate crisis Figueres wants those people to take their power back. "We would say what makes you feel better quickly is actually to engage in a positive contribution so that you bust through this myth that individual actions don't count And you begin to realize the world is only made out of individual actions," she said. "It does count. It does add up."

All Bushfires Extinguished In Australia's Hardest-Hit New South Wales, Officials Say Australian officials announced on Friday there are no longer any active bush or grass fires in New South Wales, the state hardest-hit by massive wildfires that have scorched millions of acres in the country since July. The New South Wales Rural Fire Service said in a tweet on Monday that the fires had raged for "more than 240 days" across the country's most populous state.

10 common myths about climate change — and what science really says Here is a look at 10 of the most common myths about climate change that persist in the public sphere and what science has to say about them.

The anti-Greta: A conservative think tank takes on the global phenomenon Graham Brookie directs the Digital Forensic Research Lab, an arm of the nonprofit Atlantic Council that works to identify and expose disinformation. While the campaign "is not outright disinformation," Brookie said in an email, it "does bear resemblance to a model we use called the 4d's — dismiss the message, distort the facts, distract the audience, and express dismay at the whole thing."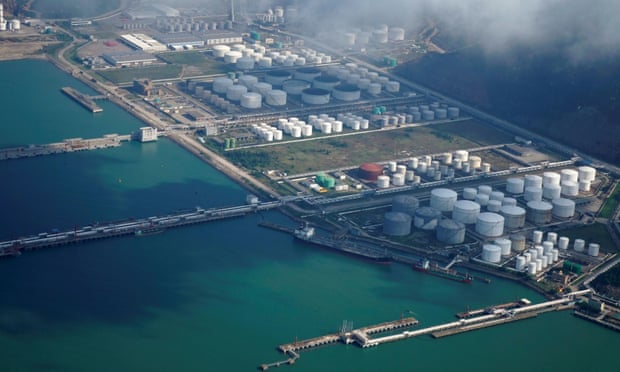 Oil and gas firms 'have had far worse climate impact than thought' Fracking also appears to have worsened the problem. Atmospheric methane had started to flatten off at the turn of the century, but rose again after a surge in fracking activity in the US and elsewhere. The industry, however, continues to claim that the energy source can be used as a "bridge fuel" because it has lower carbon emissions than oil or coal, but this fails to account for leaks and flares of methane and other gases during extraction.

How Warming Winters Are Affecting Everything -"The cold seasons are warming faster than the warm seasons," says Deke Arndt, chief of climate monitoring at the National Oceanic and Atmospheric Administration's National Centers for Environmental Information. "The colder times of day are warming faster than warmer times of day. And the colder places are warming faster than the warmer places."

New green technology generates electricity 'out of thin air' Scientists at the University of Massachusetts Amherst have developed a device that uses a natural protein to create electricity from moisture in the air, a new technology they say could have significant implications for the future of renewable energy, climate change and in the future of medicine.

Harvard Alumni Are Turning Up the Heat on Fossil Fuel Divestment In late November, hundreds of protesters stormed the field of the Yale Bowl during the annual Harvard-Yale football game, sprinting from both sidelines in the final minutes of halftime. Chanting "fossil fuels have got to go" as well as "OK boomer," the rowdy crowd, bearing beer cans and vape pens, delayed the game for an hour before police officers asked them to leave and arrested 50 dissenters, but not before their message echoed through the bleachers: "Harvard & Yale, Complicit," read one banner. "This is an emergency," said another.

Trump Admin Manipulated Wildfire Science to Encourage Logging Respecting scientists has never been a priority for the Trump Administration. Now, a new investigation from The Guardian revealed that Department of the Interior political appointees sought to play up carbon emissions from California's wildfires while hiding emissions from fossil fuels as a way to encourage more logging in the national forests controlled by the Interior department. The appointees looked to frame a story around the fires that would encourage a thinning of the forest through logging, which President Trump has said would help prevent forest fires. Experts have refuted his assertion.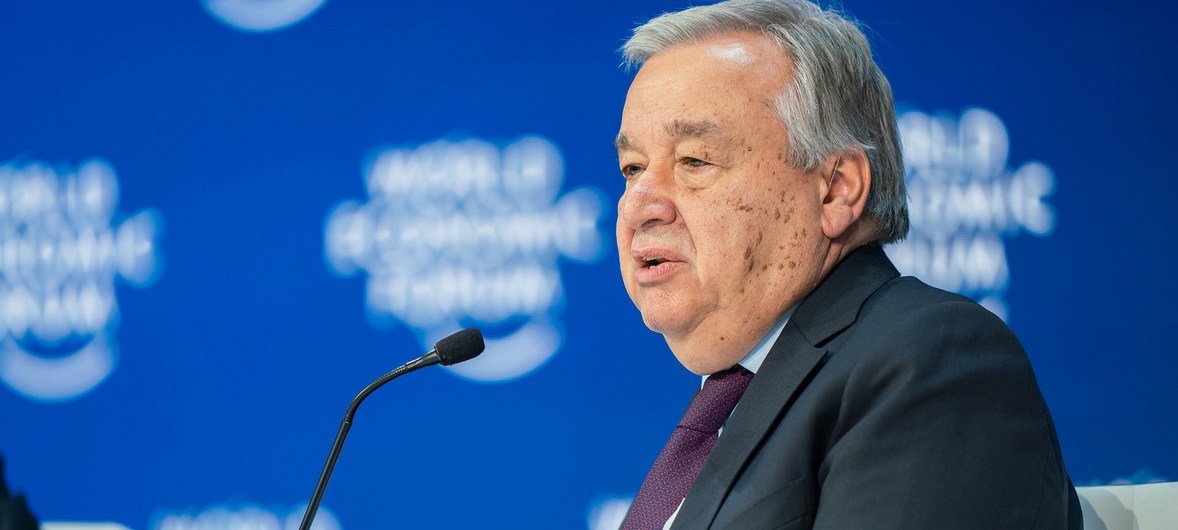 At Davos, UN chief urges 'big emitters' to take climate action -"I'm in Davos to deliver a strong message on #ClimateAction. While our planet is burning, too many decision makers are fiddling. Every city, region, bank, pension fund & industry must completely reimagine how they operate and invest to avoid a point of no return." — António Guterres

What the GOP's proposed climate policies would, and wouldn't, do These business-friendly proposals, coordinated by House Minority Leader Kevin McCarthy of California, would specifically avoid more aggressive measures like emissions reduction mandates or taxes on carbon pollution. And they'd fall far short of the sweeping economic and regulatory overhaul envisioned by Democrats championing the Green New Deal.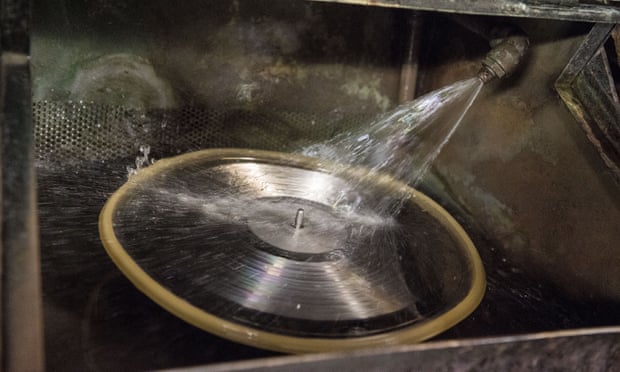 Nightmares on wax: the environmental impact of the vinyl revival It is impossible to know the proportion of the effluent in the Chao Phraya or how much of the pollution is directly linked to the production of LPs. One thing, though, is certain. Vinyl records, as well as cassettes and CDs, are oil products that have been made and destroyed by the billion since the mid-20th century. During the US sales peaks of the LP, cassette and CD, the US recording industry was using almost 60m kilos of plastic a year. Using contemporary averages on greenhouse gas equivalent releases per pound of plastic production, as well as standard weight figures for each of the formats, that is equivalent to more than 140m kilos of greenhouse gas emissions each year, in the US alone. Music, like pretty much everything else, is caught up in petro-capitalism.

Deep Decarbonization: A Realistic Way Forward on Climate Change The real challenge is taking action that delivers major cuts in greenhouse gases, and that means rewiring the incentives for key governments and corporations to change behavior and start decarbonizing the global economy.

'You Need To Act Now': Meet 4 Girls Working To Save The Warming World Climate change is enormous and tragic. It feels very personal to young people in particular, who are more likely than older generations to say that it impacts them personally. That makes it similar to other youth-led movements, such as Black Lives Matter and the March for Our Lives movement against gun violence.

Watch a video message from Greta Thunberg Watch this stirring short film narrated by climate activist Greta Thunberg and environmentalist George Monbiot about protecting and restoring our climate.

Australia's fires have pumped out more emissions than 100 nations combined These huge fires are fueling climate change. As trees and plants burn, they release the carbon stored in their trunks, leaves, branches, and roots. That creates a vicious feedback loop, as the very impacts of climate change further exacerbate it, complicating our ability to get ahead of the problem.

U.N. Report Urges The World To Wake Up And Take Action It's past time for people worldwide to wake up and make changes on an individual level. The one thing we can do is choose for ourselves who to support when buying products. Using plastic, buying vehicles, etc.. Waiting around for someone else to make changes or improve upon things is not working. This needs to be a collaborative effort, or sadly, we will all perish together. The younger generation has woken up to this crisis, now its time for the adults to follow suit.

These Climate Science Deniers are Spreading Misinformation about the Australian Bushfires Australian Prime Minister Scott Morrison has doubled down on his refusal to strengthen his administration's approach to climate policy as his country burns. While Morrison acknowledges that climate change is one factor driving the fires, he is unwilling to consider reversing his government's poor record on climate action to help prevent similar disasters happening again. In recent days, Morrison's position has been bolstered by a group of fringe climate science deniers pushing conspiracy theories and misinformation about the relationship between the fires and climate change.
Emails Reveal U.S. Justice Dept. Working Closely with Oil Industry to Oppose Climate Lawsuits Legal experts say the conversations raise questions about the federal government's objectivity and whether the Department of Justice, in these cases, was acting in the best interest of the country's people.

Everyday weather is linked to human-caused climate change in new study The study concludes that the spatial patterns of global temperature and humidity are, in fact, distinguishable from natural variability, and have a human component to them. Going further, the study concludes that the long-term climate trend in global average temperature can be predicted if you know a single day's weather information worldwide.

'The most prestigious environment prize in history': Prince William launches Earthshot Prize The 'Earthshot Prize' will be awarded to five winners every year over the next decade, with an annual prize ceremony to be held in different cities across the world each year from 2021-2030, with further details expected to be announced throughout 2020.

Trump Administration Blocks Energy Efficiency Rule for Light Bulbs In announcing the move, the secretary of energy, Dan Brouillette, who is a former auto lobbyist, said the administration had chosen "to protect consumer choice by ensuring that the American people do not pay the price for unnecessary overregulation from the federal government." The new rule was unnecessary, he said, because innovation and technology are already "increasing the efficiency and affordability of light bulbs without federal government intervention."