News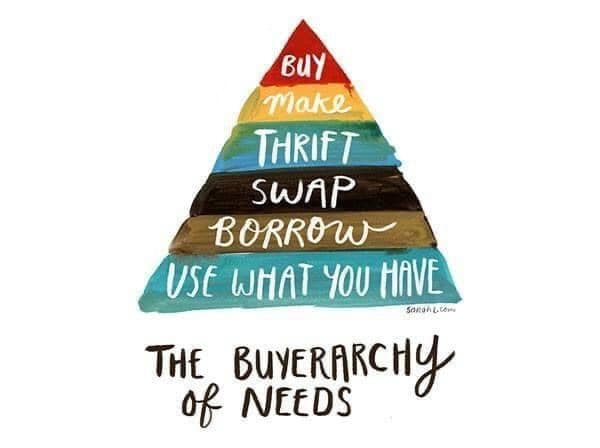 We all can work on how we reduce our impact on the environment and climate

Climate Mobilization We are on a mission to initiate a WWII-scale mobilization to reverse global warming and the mass extinction of species in order to protect humanity and the natural world from climate catastrophe. We are an innovation lab focused on developing and launching frameworks, messaging, and organizing approaches to accelerate the global transition into "Emergency Mode" in order to reverse climate change and the ecological crisis.

Following the Money That Undermines Climate Science It's difficult to figure out who's funding climate denial, because many of the think tanks that continue to question established climate science are nonprofit groups that aren't required to disclose their donors. That's true of the Competitive Enterprise Institute, a free-market research organization in Washington that disputes that climate change is a problem.
Greta Thunberg speaking at the UN -"Right here, right now is where we draw the line. The world is waking up. And change is coming, whether you like it or not."

Ice on Fire - An HBO Documentary
Tue, Jun 11 at 8:00pm ET on HBO Go and HBO Now
On demand: Available Wed, Jun 12
Produced by Oscar-winner Leonardo DiCaprio, George DiCaprio and Mathew Schmid and directed by Leila Conners, Ice on Fire is an eye-opening documentary that focuses on many never-before-seen solutions designed to slow down our escalating environmental crisis. The film goes beyond the current climate change narrative and offers hope that we can actually stave off the worst effects of global warming.

Climate Change Threatens the World's Food Supply, United Nations Warns The world's land and water resources are being exploited at "unprecedented rates," a new United Nations report warns, which combined with climate change is putting dire pressure on the ability of humanity to feed itself.

Emails reveal Trump official consulted climate change deniers A Trump administration national security official has sought help from advisers to a think tank that disavows climate change to challenge widely accepted scientific findings on global warming, according to his emails.

The EU Plans a Green Energy Bonanza to End Its Reliance on Moscow -"It is clear we need to put an end to this dependence and a lot faster before we had foreseen before this war," said Frans Timmermans, the EU official in charge of the green deal. Contrasting the call to find €210 billion to spend on new energy infrastructure, including windfarms and solar panels, he said the EU was spending €100 billion a year on Russian fossil fuels. "Speeding up the transition means that money can stay in Europe, can help bring down the energy bills of European families and will not be used to finance this barbaric war in Ukraine."

Prairie Island Indian Community uses nuclear waste fund for net-zero carbon goal -"Our history and our energy story has been negatively linked to the nuclear power plant and nuclear waste storage site," Buck says. "We want to change that narrative and use that energy production as a positive force — not only for our tribe today, but for the next seven generations, as our Dakota ways teach us."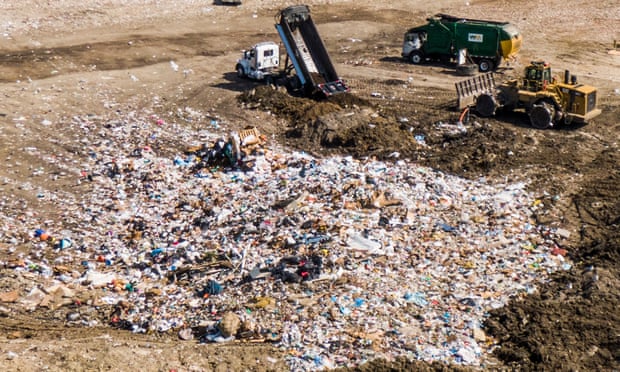 US is recycling just 5% of its plastic waste, studies show Plastic producers have really been deceptive in slapping the triangular "chasing arrows" shape on the bottom of products and misleading people into thinking they are recyclable, when in fact the symbol does not guarantee that. "They have co-opted America's love of recycling and the thought that we are doing something good for the environment, when they knew all along it wasn't recycling," she says. "They leveraged the heartstrings of consumers and said this stuff was recyclable." Bans on single-use plastic items such as bags, food containers and utensils are increasingly popular, with versions adopted in places including the European Union, the state of California, and Los Angeles. But such rules need to go further, the report says. "Proven solutions that will reduce US plastic waste and pollution already exist and can be swiftly enacted. The success of single-use plastic bans, water refilling stations, and reusable food and dish ware can be extended nationwide."

Study predicts mass marine life extinction if warming continues By the year 2300, life in the oceans faces a mass die-off rivaling the great extinctions of Earth's deep past if humanity fails to curb greenhouse gas emissions, a study in the journal Science said Thursday. But limiting planetary warming to two degrees Celsius above pre-industrial levels will stave off such a catastrophe, said the paper's authors, Justin Penn and Curtis Deutsch, both affiliated with the University of Washington and Princeton University.

Bottled Water Giant BlueTriton Admits Claims of Recycling and Sustainability Are "Puffery" The distances between PR and reality are particularly pronounced around pledges to increasingly rely on recycled plastic, which is far more expensive to use than new plastic. According to Beyond Plastics, 10 major corporations — including L'Oréal, Unilever, Nestlé, and PepsiCo — had promised vast reductions in their dependence on virgin plastic while continuing to rely on new plastic. The environmental advocacy organization based its findings on 2019 data, the most recent available.

A Short Biography of Human Excrement and Its Value We have to de-stigmatise our own dark matter. We have to think of it as a natural, fully renewable and sustainable resource, and praise ourselves as its potent producers – just like the thriftier societies did before us. We have to realise that poo makes good business and that there's money to be made in shit. It's just sitting there, up for grabs while we're pinching our noses, looking the other way. Faeces is that final frontier that stays between us and circular agriculture, sustainable economy and proper nutrient replenishment. When business people and entrepreneurs are once again bickering about who gets to lay their hands on humanity's oldest gross domestic product, we'll know for sure that we have closed our metabolic rift.

Humans destroyed forests for thousands of years – we can become the first generation that achieves a world in which forests expand. In our lifetime we have the unprecedented opportunity to bring our long history of deforestation to an end. For the first time in millennia we could achieve a world in which forests expand.

Science: When to question and when to trust Questioning scientific understanding is fundamentally important to scientific progress. All good scientists are skeptical about everything related to science, especially when it involves their own specialty area of science. But, being skeptical is not the same as rejecting.

Documents Show How Polluting Industries Mobilized to Block Climate Action The latest mitigation report states clearly that politics and corporate power are the only real impediments to action — not a lack of scientific evidence, technological or policy options, or even money — IPCC authors declined to engage with this problem both in the press conference for the report and in the report's summary for policymakers. Now, a week after the report's release, here comes a paper revealing that the IPCC itself has been the target of U.S. vested interests since its inception.

Thawing permafrost is roiling the Arctic landscape The abrupt transitions we're seeing today - lakes becoming drained basins, shrub tundra turning into ponds, lowland boreal forests becoming wetlands - will not only hasten the decomposition of buried permafrost carbon, but also the decomposition of above-ground vegetation as it collapses into water-saturated environments. Climate models suggest the impacts of such transitions could be dire. For example, a recent modeling study published in Nature Communications suggested permafrost degradation and associated landscape collapse could result in a 12-fold increase in carbon losses in a scenario of strong warming by the end of the century.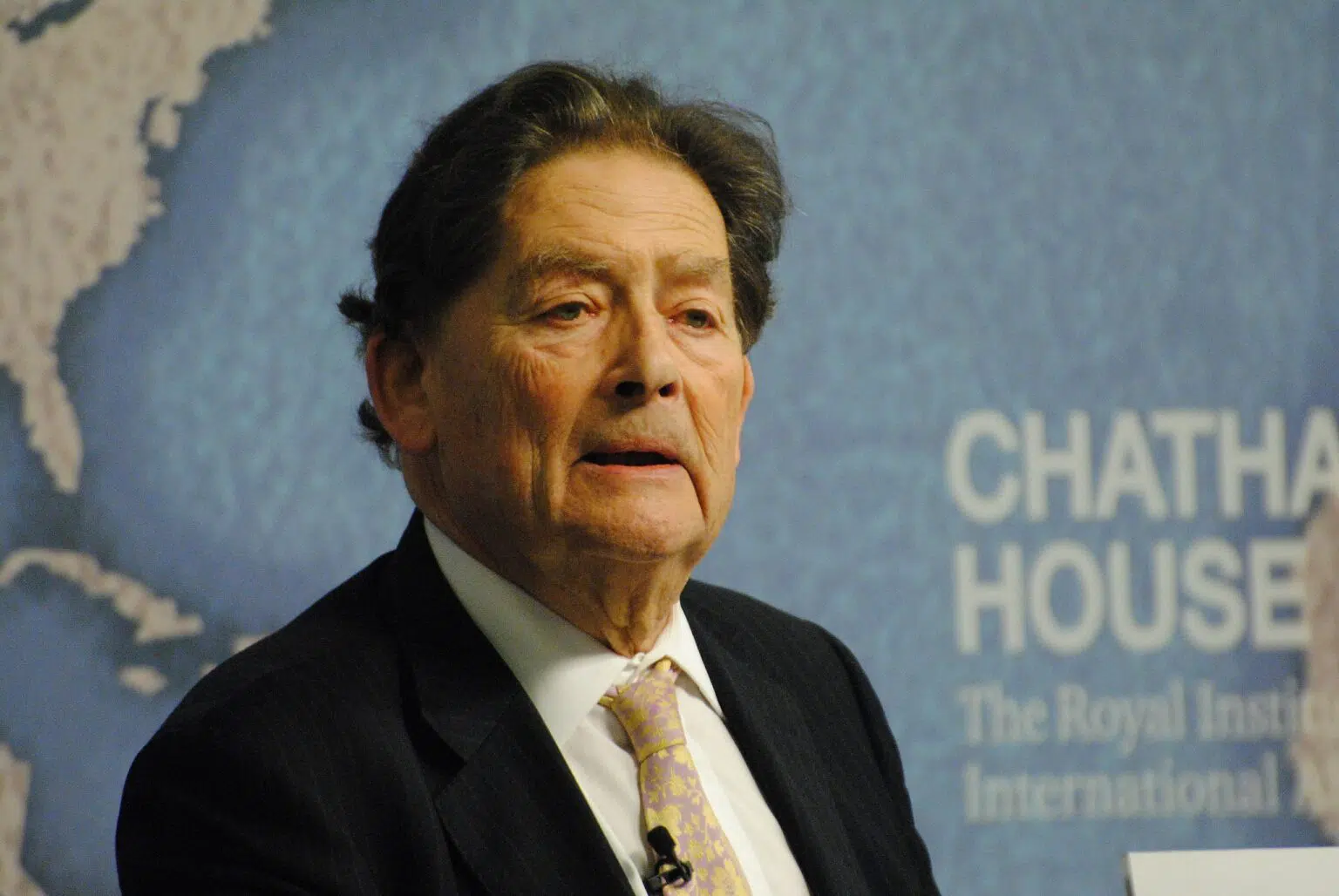 The Sun's Pro-Fracking Poll was Paid for by Climate Denial Group The survey was published in The Sun this week (5 April) with the headline "FRACKING IS FINE: Nearly half of voters are in favour of lifting fracking ban" and referenced in the "Sun Says" editorial column. The story did not include any information about who was behind the poll. But the survey was commissioned by Net Zero Watch (NZW) – the campaign arm of the Global Warming Policy Foundation (GWPF) – which last week released a paper calling for renewable energy from wind and solar to be "wound down" completely and for coal-fired power stations to be kept open.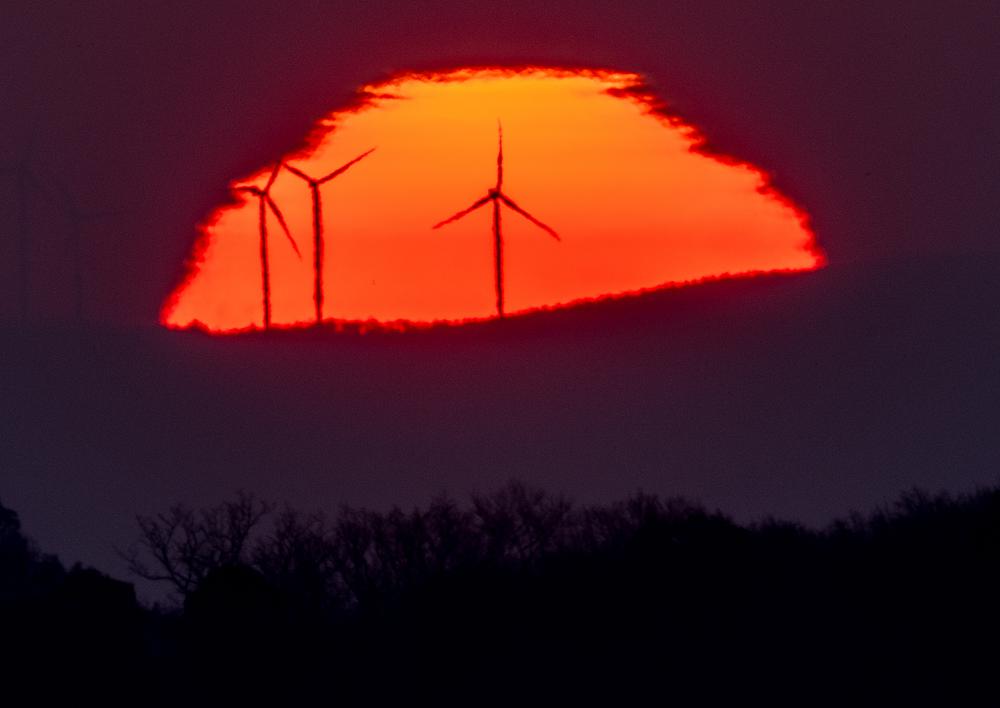 UN warns Earth 'firmly on track toward an unlivable world' U.N. Secretary-General Antonio Guterres said the report by the Intergovernmental Panel on Climate Change revealed "a litany of broken climate promises" by governments and corporations, accusing them of stoking global warming by clinging to harmful fossil fuels. "It is a file of shame, cataloguing the empty pledges that put us firmly on track toward an unlivable world," he said.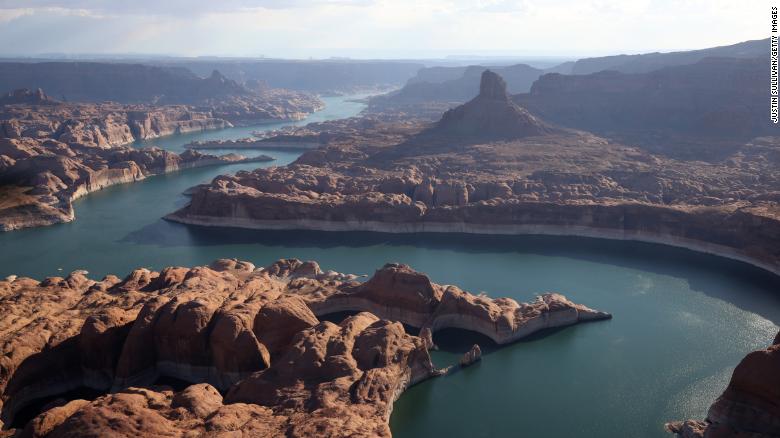 The second-largest man-made reservoir in the country has dropped to unthinkable lows amid the West's climate change-driven megadrought. A pair of before and after photos at Lake Powell illustrates how alarming the transformation has been. The "before" was taken June 23, 2021, and the "after" was taken Sunday. In the first image, countless waves ripple across the landscape and the lake surrounds the massive Lone Rock; in the second -- from the same vantage point -- the ground sits parched, nary a puddle to be seen. At around 24% full, Lake Powell is at its lowest level since 1963, when the Glen Canyon Dam was built and the reservoir -- near the Utah-Arizona border -- was filled.

Ozone may be heating the planet more than we realize A new study has revealed that changes to ozone levels in the upper and lower atmosphere were responsible for almost a third of the warming seen in ocean waters bordering Antarctica in the second half of the 20th century.

Visible ocean plastics just the tip of the iceberg While the billions of tons of plastic products produced in the "Plastic Age" of the last half-century have drastically changed the way we live for the better, the plastic waste that has made it into the environment is posing new challenges for nature.

Clean energy superstar or smokescreen for fossil fuel use? Here's what you need to know about hydrogen. -"We must be attentive to the reality that not all hydrogen is clean and reject efforts to further subsidize dirty hydrogen," wrote 19 liberal members of Congress in a letter to Democratic leadership in October. Rep. Alexandria Ocasio-Cortez (D-N.Y.) tweeted: "Blue hydrogen has worse emissions than coal, locks in more powerful climate destruction than what we're doing now."

Oil Shocks The dangers of running the world on a non-renewable resource that just so happens to be pooled in some of the globe's most repressive and dictatorial countries have long been evident. From a geo-strategic and economic viewpoint, we have put the wellbeing of our nation at risk. We have invested trillions in our national defense but remain addicted to a product whose price and global supply can be in large part determined by our enemies, or at least by less-than-ideal "allies" like Saudi Arabia.

Understanding the promise and peril of fusion power: Chimera or climate panacea? In the scramble to stave off climate change, scientists are exploring every possible source of energy that does not rely on fossil fuels. Fusion is one such resource. How close are we to being able to rely on this technology?

NUS research shows CO2 could be stored below ocean floor Now researchers from the National University of Singapore's (NUS) Department of Chemical and Biomolecular Engineering have demonstrated the first-ever experimental evidence of the stability of CO2 hydrates in oceanic sediments - an essential step in making this carbon storage technology a viable reality.

'Maladaptation': how not to cope with climate change - "Maladaptation happens when you try to solve one problem and wind up creating another," said Patrick Verkooijen from the Global Center on Adaptation. "There are so many examples of well-intentioned measures that are not thought through in a holistic way." A study of more than 300 initiatives for coping with climate change cited in the IPCC report found that one-third may have unintended and negative consequences.

The world's first "Infinity Train" can recharge itself. With gravity? -"The Infinity Train has the capacity to be the world's most efficient battery electric locomotive," said Fortescue CEO Elizabeth Gaines. "The regeneration of electricity on the downhill loaded sections will remove the need for the installation of renewable energy generation and recharging infrastructure, making it a capital efficient solution for eliminating diesel and emissions from our rail operations."

NASA's GOES-T satellite will bring the terror of climate change into focus Suppose we're going to live in a rapidly warming world and hope to fortify our continued existence against the violent side-effects of a hotter planet. We're going to need state-of-the-art weather monitoring technology. A new satellite will rise into orbit on Tuesday to aid humanity in doing just that: Called GOES-T, the new satellite will become the most advanced weather and environmental observation system ever launched by the United States.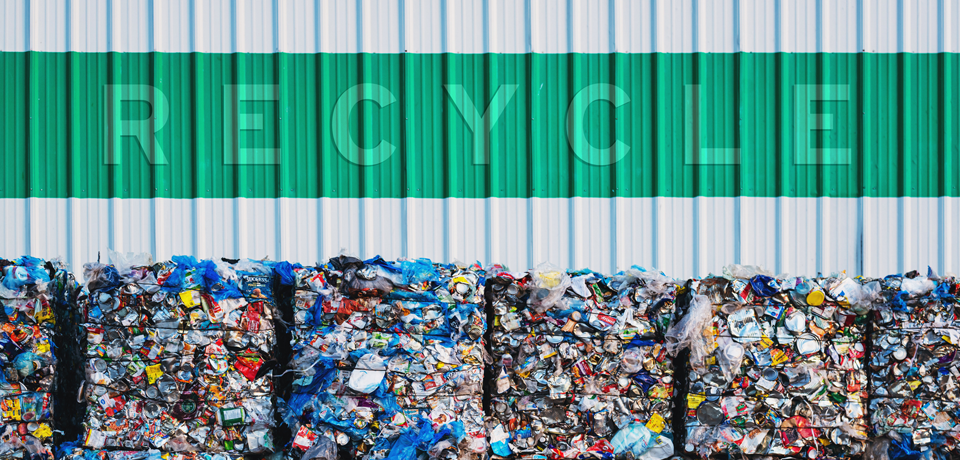 American Chemistry Council: Recycling & Recovery Goals Solving the complex challenge of recycling collection and improving waste management requires everyone to play a role. Plastics producers, product manufacturers, retailers, recyclers and waste haulers, as well as communities, nonprofits, and federal, state and local governments must come together to support the circular solutions and infrastructure this problem requires. Our Guiding Principles, together with ACC's Roadmap to Reuse, focus on the key policies needed to implement these goals.

Will the Supreme Court Frustrate Efforts to Slow Climate Change? The coal industry likes to argue that without the court's intervention and direction, the E.P.A. will run amok. But the record shows that if anything, the agency tends to underestimate what business can do to control pollution. The power sector exceeded the targets in the Clean Power Plan years ahead of time, even without a rule in place, showing that those standards were neither too costly nor transformative. The justices should restrain themselves and let the regulatory process play out.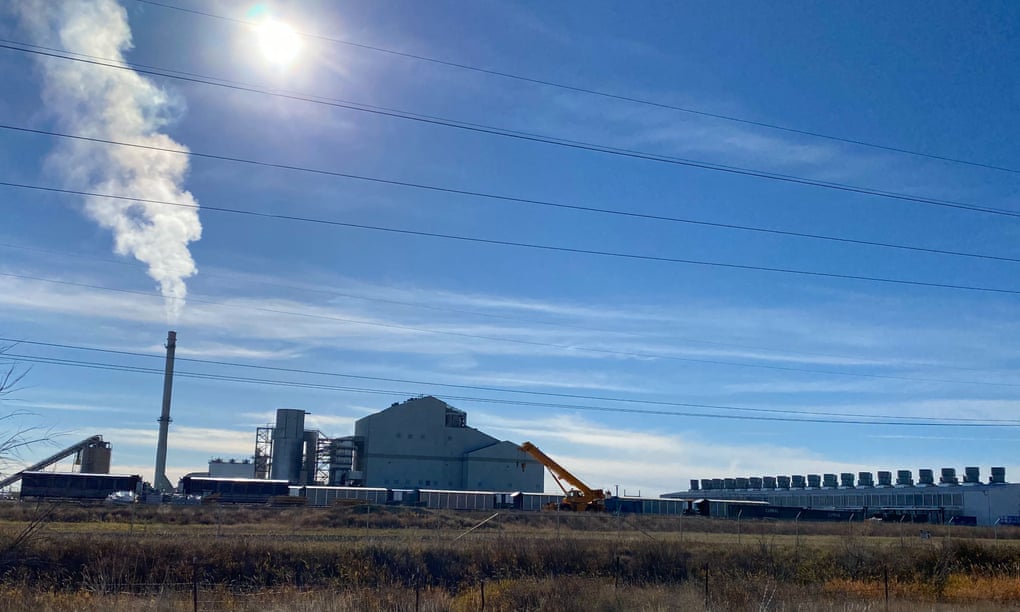 Bitcoin miners revived a dying coal plant – then CO2 emissions soared In a deal struck in late 2020, Marathon, a bitcoin "mining" company, became the sole recipient of the power station's electricity. It established an elongated data center on 20 acres of land beside the facility that is packed with more than 30,000 Antminer S19 units, a specialized computer that mines for bitcoin. Such thirst for power is common in crypto – globally bitcoin mining consumes more electricity than Norway, a country of 5.3 million people.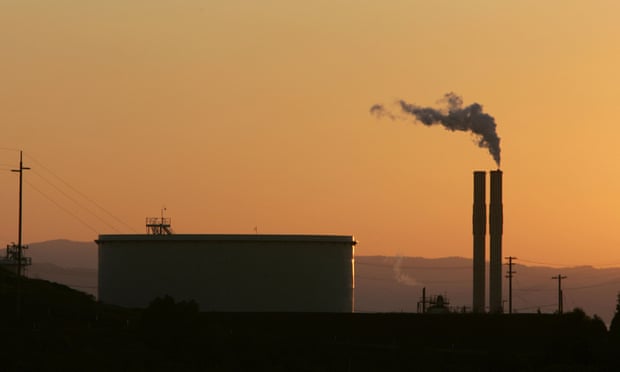 Oil firms' climate claims are greenwashing, study concludes The study found a sharp rise in mentions of "climate", "low-carbon" and "transition" in annual reports in recent years, especially for Shell and BP, and increasing pledges of action in strategies. But concrete actions were rare and the researchers said: "Financial analysis reveals a continuing business model dependence on fossil fuels along with insignificant and opaque spending on clean energy."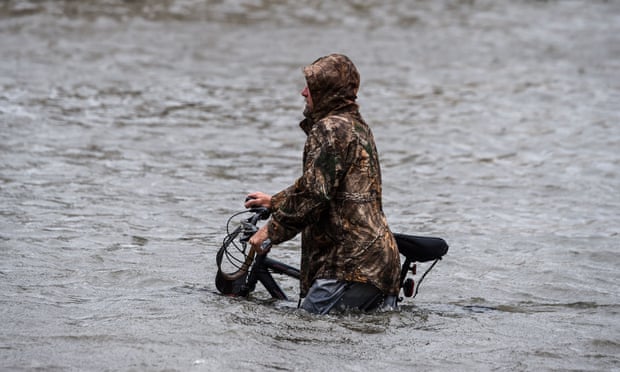 US sea level to rise as much in next 30 years as in past century – study The seas are rising significantly faster around the US than the global average, a situation that will cause a "dramatic increase" in the number of Americans, already numbering tens of millions, vulnerable to disastrous flooding, the analysis warns.

Nuclear power may be the key to least-cost, zero-emission electricity systems: study They found that in countries such as the U.S., which have the right geographic and climate conditions for generating ample wind power, nuclear would not be deployed until it was needed to get over the last remaining hurdles of decarbonization. But in countries with poorer wind resources, such as Brazil, strategic use of nuclear power could enable a faster transition away from carbon.

An antidote to climate despair: 'How to Save Our Planet: The Facts' Inspired by The Art of War – a book-length series of short, sharp, trenchant insights into war – How to Save the Planet insists that society needs to be put on war footing. As 6th century BC military strategist Sun Tzu noted 2,500 years ago, planning and preparation are imperatives because the art of war "is a matter of life and death, a road either to safety or to ruin."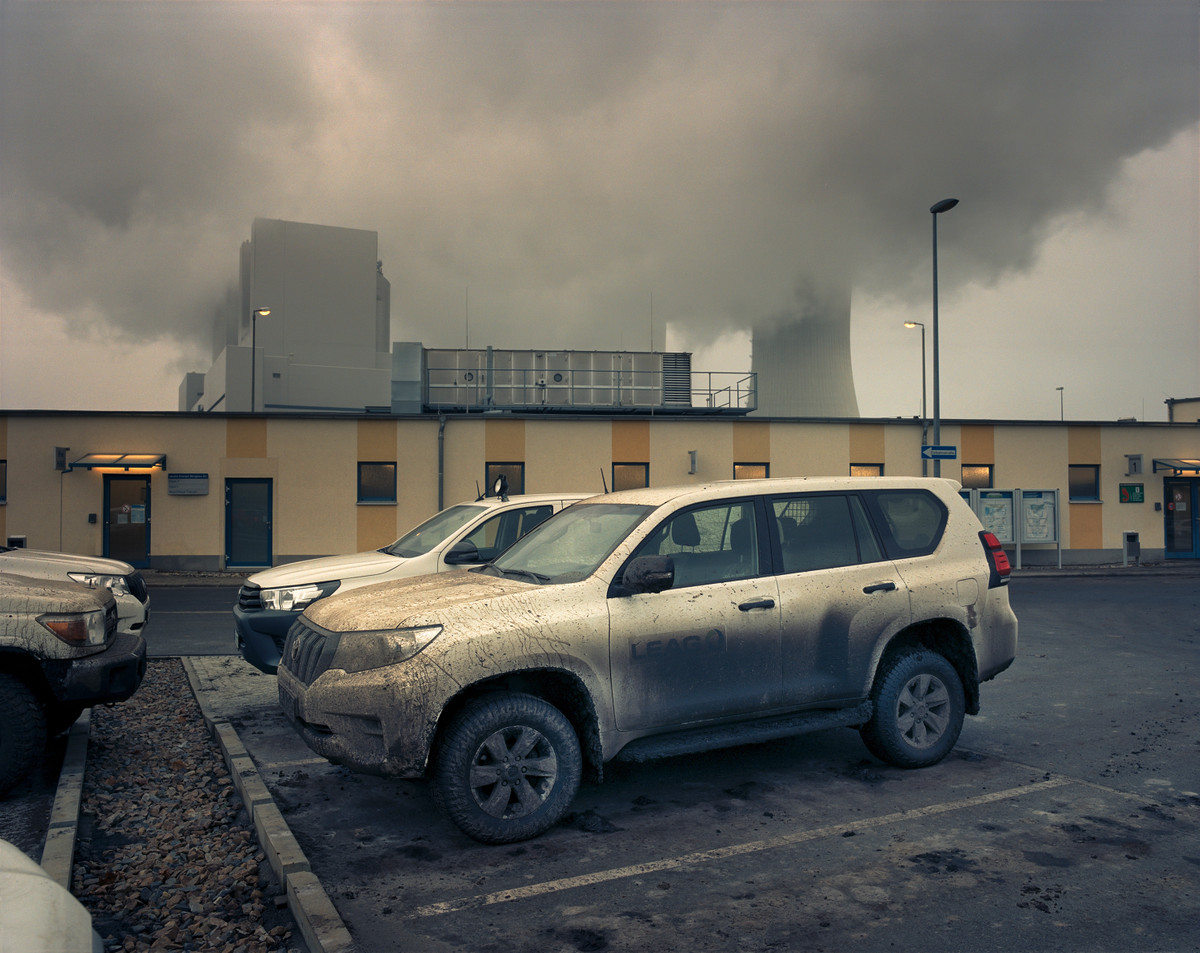 What Germany's Effort to Leave Coal Behind Can Teach the U.S. What you couldn't have was a coal exit that led to a decline in German industry because of higher electricity costs. "You can't have deindustrialization in Germany," he said. "Industry means prosperity. A loss of prosperity would be absurd. If other countries look to see how Germany has fared, and they see deindustrialization and a loss of prosperity and the people growing discontent and populism gaining a new foothold, who would follow our example?"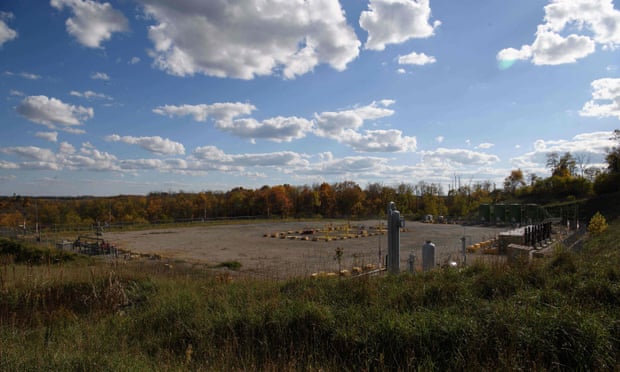 Living near fracking sites raises risk of premature death for elderly, US study finds The closer people live to an oil and gas operation, the higher the risk of dying prematurely, even after accounting for socioeconomic, environmental and demographic factors such as gender and race, according to the study published in Nature Energy.

'The treeline is out of control': how the climate crisis is turning the Arctic green As the planet warms, the Arctic treeline is accelerating towards the pole, turning the white landscape to green. The trees used to creep forward a few centimetres every year; now they are leaping north at a rate of 40 to 50 metres a year. In the European Arctic, the birch is the leader of the pack.

The top 10 global weather and climate change events of 2021 The year 2021 made an indelible mark in the annals of weather history. Not only did it feature the most extreme heat wave in history – the late June heat wave over western North America that smashed all-time records by unprecedented margins – it also had four weather mega-disasters costing over $20 billion each, tied with 2017 for the most such disasters on record.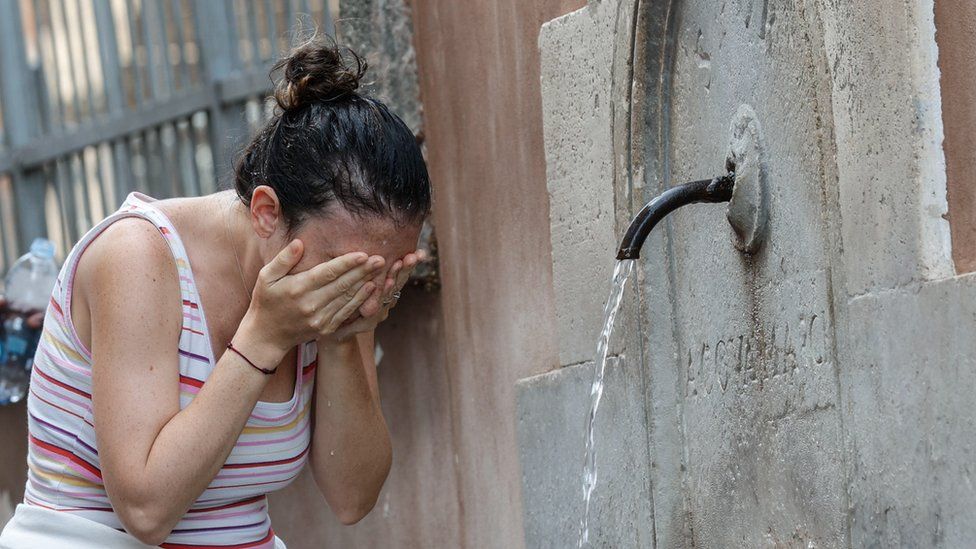 Past seven years hottest on record - EU satellite data Scientists remarked that methane levels in the atmosphere increased to reach an unprecedented approximately 1,876 parts per billion. The growth rate of methane was also higher than in 2020 - Copernicus said both rates were very high compared to the past two decades of satellite data. Scientist say it is important to reduce methane levels because it is more potent than CO2, however it lasts much less time in the Earth's atmosphere.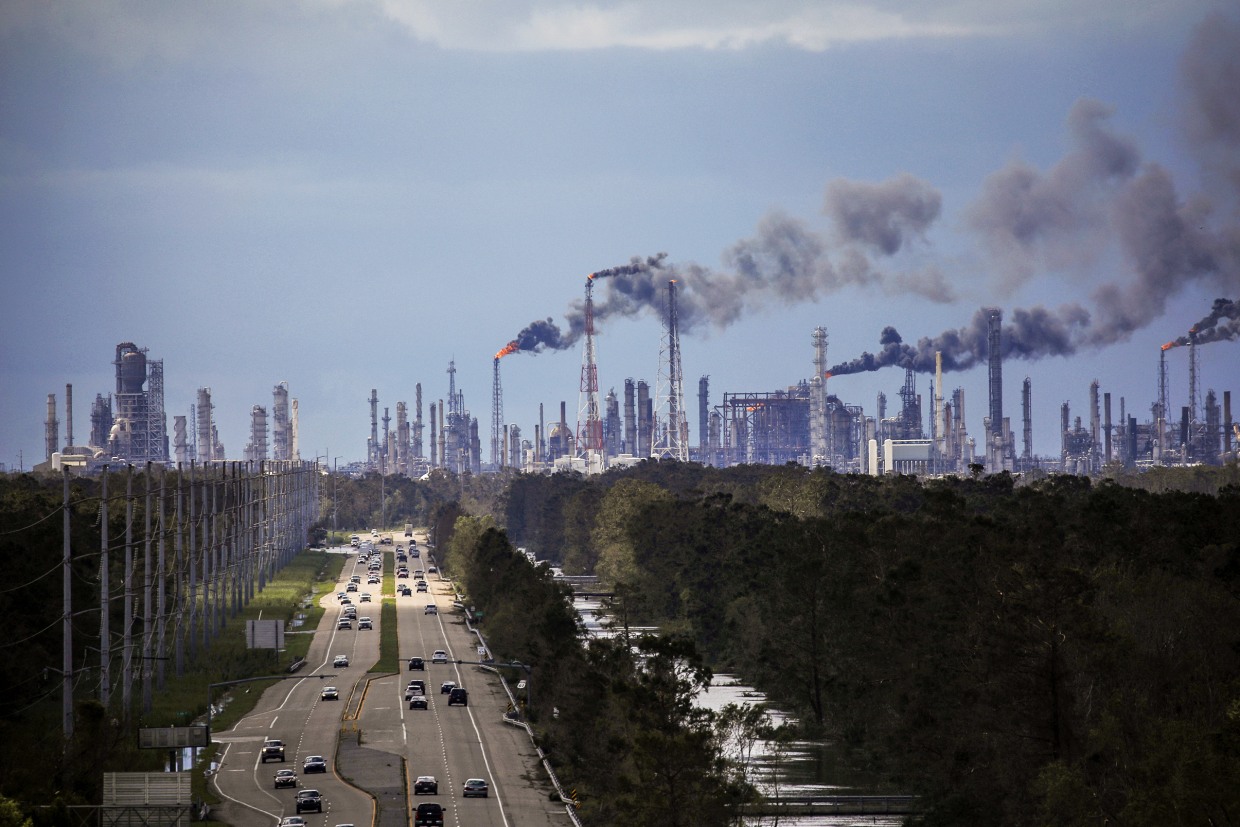 U.S. greenhouse emissions rose in 2021, making it unlikely climate targets will be met -"We expected emissions to rise again. That's not in and of itself indicative that the U.S. is off track to meet our goals," said Kate Larsen, a partner at Rhodium who helped with the analysis. "What was concerning is that emissions rebounded faster than the overall economy." The economy grew about 5.7 percent in 2021, the report says, citing Goldman Sachs estimates of U.S. gross domestic product. Emissions in 2021 jumped largely due to an increase in the use of coal for power generation, which rose about 17 percent.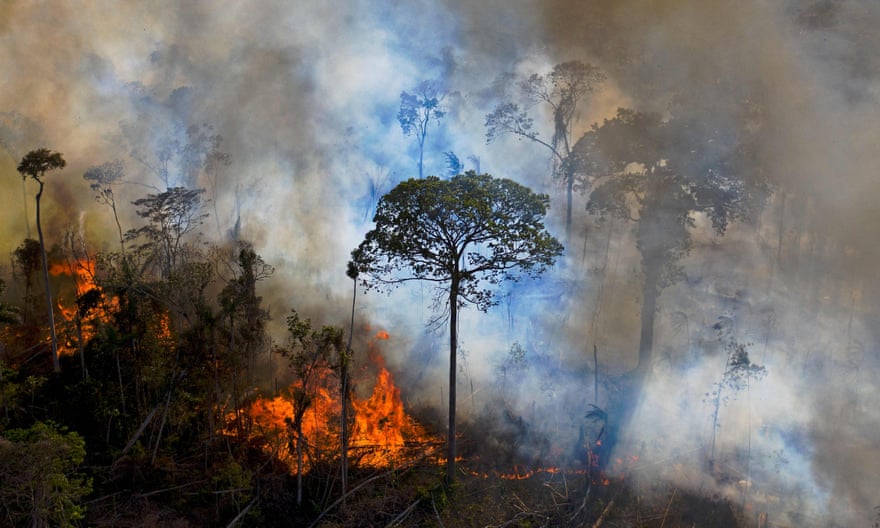 How the speed of climate change is unbalancing the insect world The climate crisis is set to profoundly alter the world around us. Humans will not be the only species to suffer from the calamity. Huge waves of die-offs will be triggered across the animal kingdom as coral reefs turn ghostly white and tropical rainforests collapse. For a period, some researchers suspected that insects may be less affected, or at least more adaptable, than mammals, birds and other groups of creatures. With their large, elastic populations and their defiance of previous mass extinction events, surely insects will do better than most in the teeth of the climate emergency?

The Old Man and the Tree If the goal is to minimize global warming, climate scientists often stress the importance of afforestation, or planting new forests, and reforestation, or regrowing forests. But there is a third approach to managing existing forests: proforestation, a term coined by climate scientist William Moomaw to describe the preservation of older existing forests. (Moomaw was a lead author of five major reports of the Intergovernmental Panel on Climate Change, which was awarded the Nobel Peace Prize in 2007.) All of these strategies have a role to play. But what Leverett has helped show in the last few years is how much more valuable proforestation is than we first thought. He has provided hard data that older trees accumulate far more carbon later in their life cycles than many had realized: In studying individual Eastern white pines over the age of 150, Bob was able to determine that they accumulate 75 percent of their total carbon after 50 years of age—a pretty important finding when every year counts in our struggle to mitigate the effects of climate change. Simply planting new forests won't do it.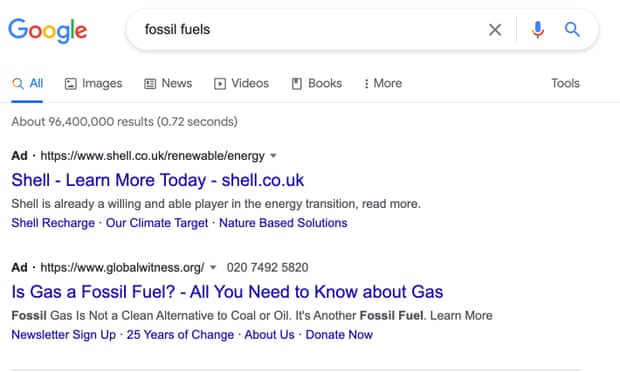 Fossil fuel firms among biggest spenders on Google ads that look like search results Johnny White, a lawyer at environmental charity ClientEarth, called for stronger regulation of adverts placed by polluting industries. "Fossil fuel companies spend millions on incredibly sophisticated advertising campaigns, so sorting fact from fiction can be really tricky for the public. "Damaging greenwashing has become endemic – to stamp it out we need to legislate bans on all fossil fuel advertisements, just like what happened with tobacco."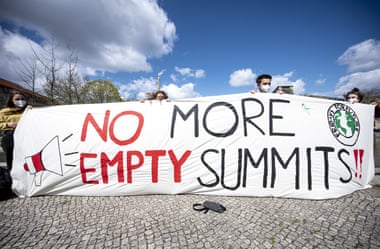 2021: a year of climate crisis in review EO Wilson, who died on 26 December, had warned many times that humans could not continue to use the land and resources of the planet in the way they did. The biologist was caught up in controversies at times during his career. Nevertheless, his warning that "we live in a delusional state" if we do not understand the burden that the western way of life imposes on Earth, rings true even now.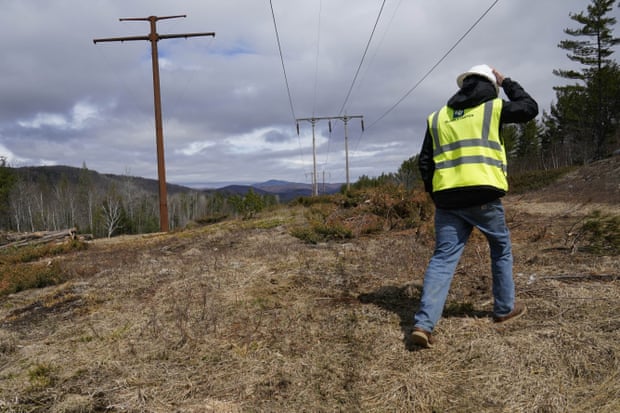 How New England bungled its plan to transition to renewable energy -"This project was poorly designed from the beginning," said Pete Didisheim of the Natural Resources Council of Maine (NRCM). "The developer failed almost every step of the way to involve the public and to provide Maine with meaningful benefits." Proposed in 2017, the New England Clean Energy Connect project intended to transport 1,200 megawatts of Canadian hydropower through western Maine. But in a 60% to 40% referendum split this November, Maine residents voted to reject the transmission line.

VOICE ABOVE WATER is the story of a 90-year-old Balinese fisherman who can no longer fish because of the amount of plastic pollution in the ocean, instead he collects trash in hopes of being able to fish again. The story is a glimpse into how one human is using his resources to make a difference and a reminder that if we all play our part we can accomplish something much greater than ourselves.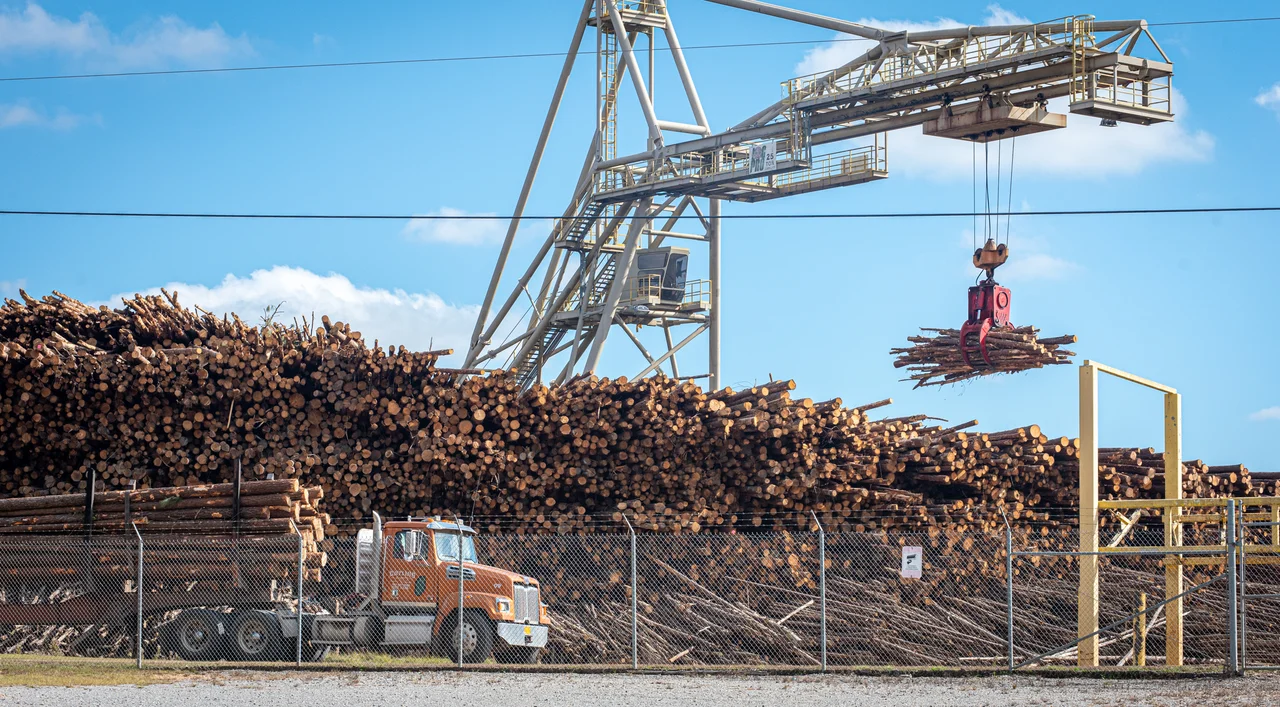 A 'Green' Energy Project Leaves A Mississippi Town Gasping For Air Air pollution from wood pellet plants comes from various sources. There's the exhaust from a steady convoy of trucks. And, perhaps worst of all, the kiln that dries chipped trees to turn them into wood pellets, spewing loads of volatile organic compounds, or VOCs, that contribute to smog and ozone pollution; aggravate asthma and other lung conditions; cause cancer; and trigger itchy eyes and skin. In between, too, there are additional VOCs sent into the air when the hammermills shred trees and the pellets are fully processed.

Coming to grips with pros and cons of more nuclear power You may have read (say in coverage of the recent COP26 meetings) that we will need nuclear power to deal with climate change. You may have seen some of the buzz about plans for new, smaller, modular reactors, SMRs. You may remember the spectacular nuclear meltdowns at Three-Mile Island (1979), Chernobyl (1986), and Fukushima (2011), and you may know there's an ongoing fight about storing nuclear waste and spent fuel inside Nevada's Yucca Mountain. So what's the deal? What are the arguments for and against nuclear power now?