News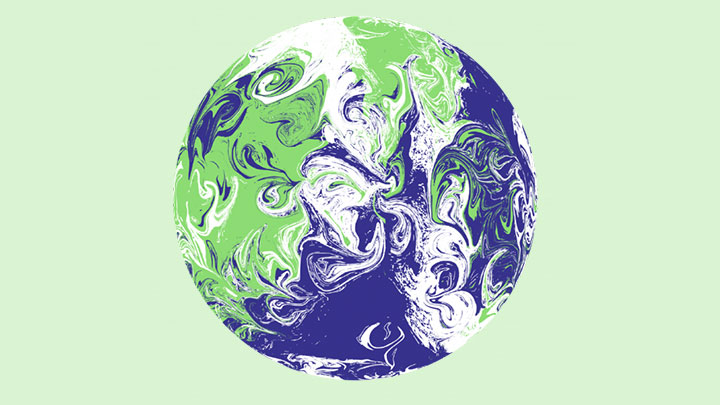 COP26 FREE access Daily live broadcasts from COP26 in Glasgow, and from hubs in Stockholm, Helsinki, Washington DC and Nairobi. November 1-12, 2021.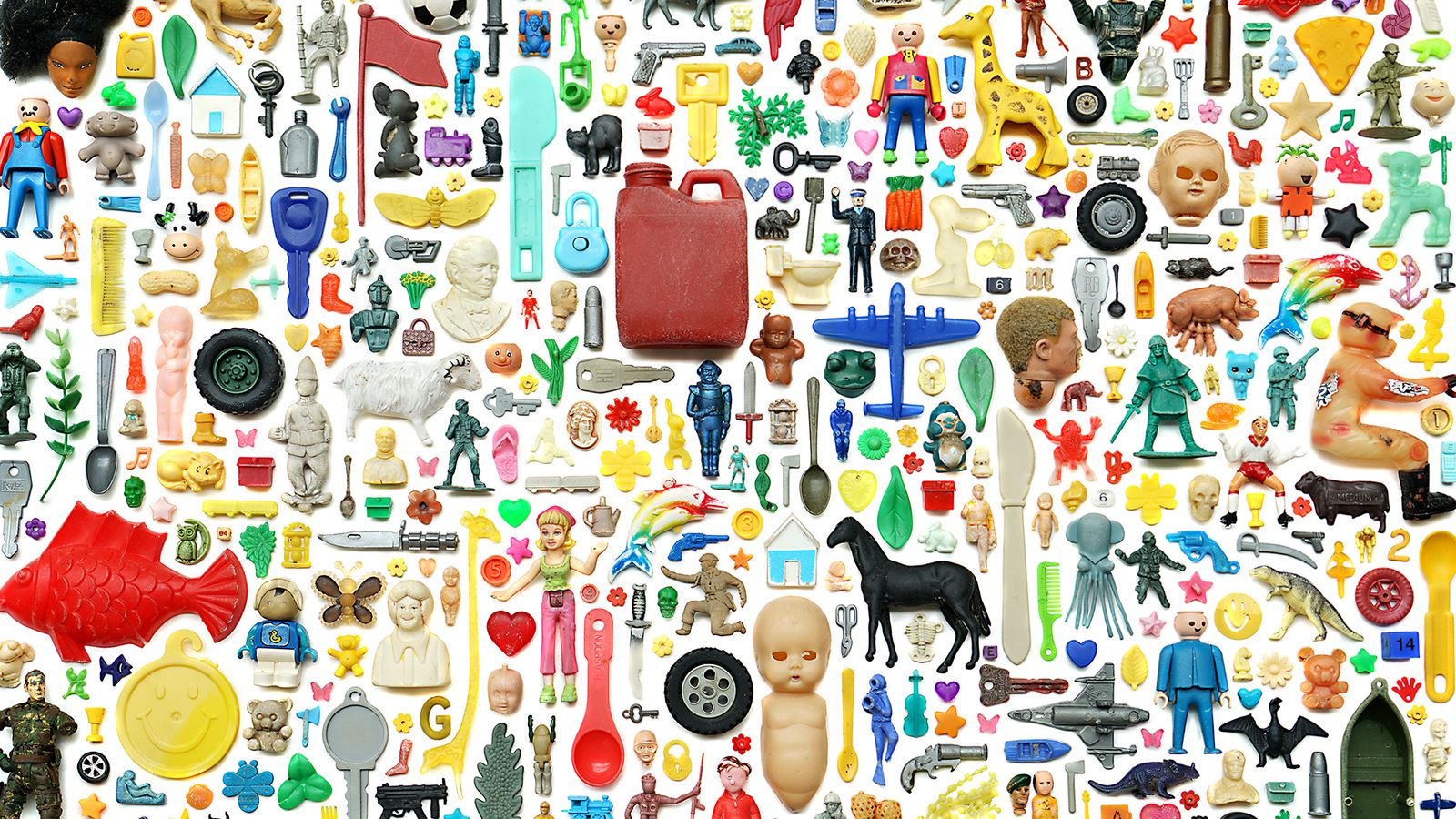 Special report: Our plastic planet Activist consumer groups are pushing for less use, and to some extent, less production, while industry aims for increased recycling. Plastics demand is projected to only increase — and the footprint of plastic pollution with it.

Following the Money That Undermines Climate Science It's difficult to figure out who's funding climate denial, because many of the think tanks that continue to question established climate science are nonprofit groups that aren't required to disclose their donors. That's true of the Competitive Enterprise Institute, a free-market research organization in Washington that disputes that climate change is a problem.
Greta Thunberg speaking at the UN -"Right here, right now is where we draw the line. The world is waking up. And change is coming, whether you like it or not."

Ice on Fire - An HBO Documentary
Tue, Jun 11 at 8:00pm ET on HBO Go and HBO Now
On demand: Available Wed, Jun 12
Produced by Oscar-winner Leonardo DiCaprio, George DiCaprio and Mathew Schmid and directed by Leila Conners, Ice on Fire is an eye-opening documentary that focuses on many never-before-seen solutions designed to slow down our escalating environmental crisis. The film goes beyond the current climate change narrative and offers hope that we can actually stave off the worst effects of global warming.

Climate Change Threatens the World's Food Supply, United Nations Warns The world's land and water resources are being exploited at "unprecedented rates," a new United Nations report warns, which combined with climate change is putting dire pressure on the ability of humanity to feed itself.

Emails reveal Trump official consulted climate change deniers A Trump administration national security official has sought help from advisers to a think tank that disavows climate change to challenge widely accepted scientific findings on global warming, according to his emails.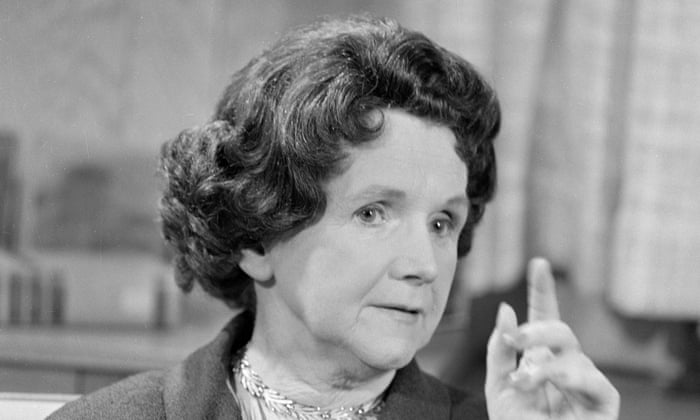 What the world can learn from Rachel Carson as we fight for our planet Sixty years ago, while sick with cancer and often in pain, she struggled to finish a book nobody else had the courage to write, a book she hoped would make an important difference. "Knowing what I do," she wrote to a friend, "there would be no future peace for me if I kept silent … I wish you could feel, as I do, that it is, in the deepest sense, a privilege as well as a duty to have the opportunity to speak out – to many thousands of people – on something so important."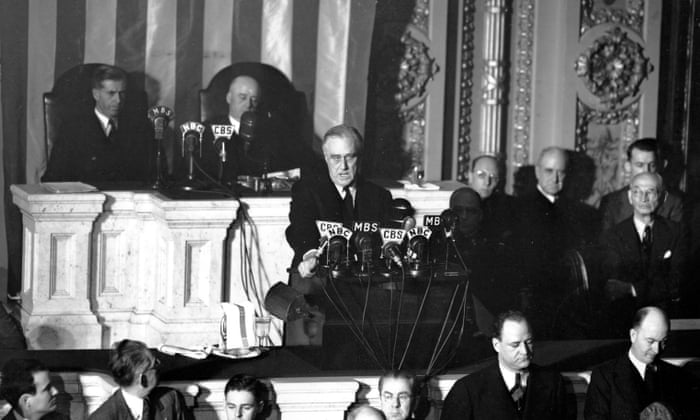 Think big on climate: the transformation of society in months has been done before What is our Pearl Harbor moment? Well, how about now? After all, to extend the analogy, the Pacific seaboard of the US has recently come under unprecedented climatic attack. The heat domes, the droughts and fires there this year should have been enough to shock everyone out of their isolationism. But the gap between these events and people's understanding of the forces that caused them is, arguably, the greatest public information failure in human history. We need bodies equivalent to Roosevelt's Office of War Information, constantly reminding people of what is at stake. As the US mobilisation showed, when governments and societies decide to be competent, they can achieve things that at other times are considered impossible. Catastrophe is not a matter of fate. It's a matter of choice.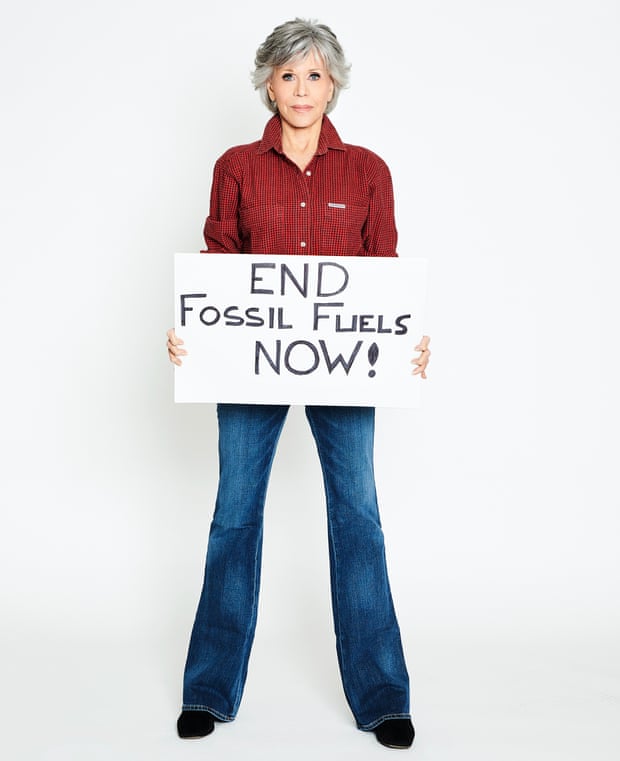 Jane Fonda on the climate fight: 'The cure for despair is action' We have all seen documentaries of activists willing to break unjust laws, face hoses and police batons, and asked ourselves what we would do if put to the test. Now's our time. This is our moment. We don't all necessarily need to face the hoses or get arrested, but unprecedented numbers of us need to rise up and put relentless pressure on the leaders who will attend next month's Cop26 summit in Glasgow. We are the last generation that still has a chance to force a course change that can save lives and species on a vast scale. Remember: the cure for despair is action. And if you can put yourself on the line, who knows who you might inspire?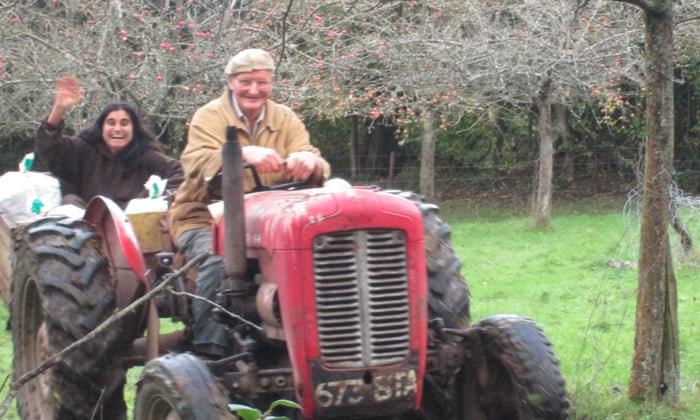 Farmers don't have to contribute to the environmental crisis – we can solve it We must see through the claims of these large multinational food corporations, because their "solutions" have driven millions of small farmers from the land and put us into the precarious position we are in today. Small farmers should be the heroes of any new green transition. We absolutely can feed the world, while restoring it – we just need to be given the power to get on with this momentous task and political space to share our message of regeneration and hope.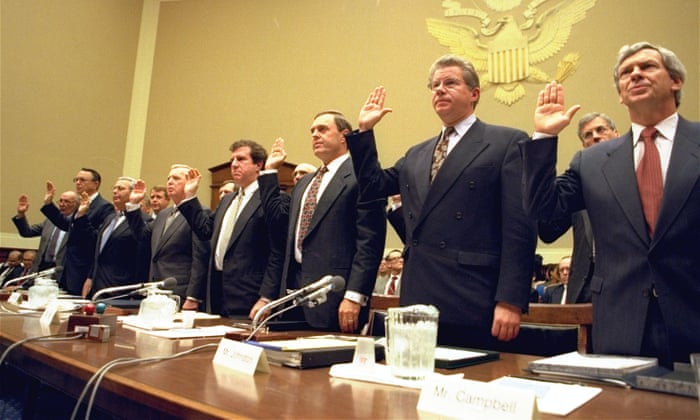 Big tobacco got caught in a lie by Congress. Now it's the oil industry's turn The big tobacco hearing made history with one simple question: do you think that nicotine is addictive? Here's the question for the Big Oil 4: will you apologize, here today, for your company's decades of lying about climate change?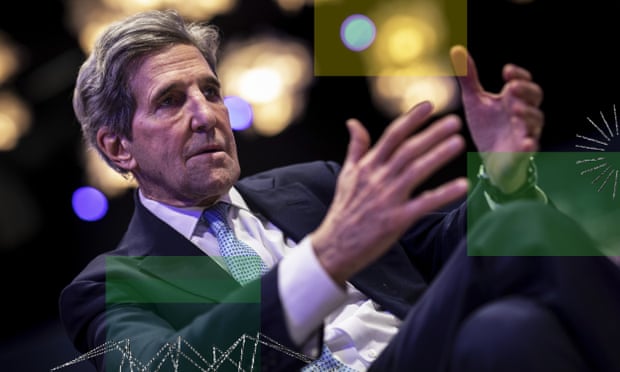 Cop26: world poised for big leap forward on climate crisis, says John Kerry -"The measure of success at Glasgow is we will have the largest, most significant increase in ambition [on cutting emissions] by more countries than everyone ever imagined possible. A much larger group of people are stepping up," Kerry said in an interview with the Guardian. "I know certain countries are working hard right now on what they can achieve."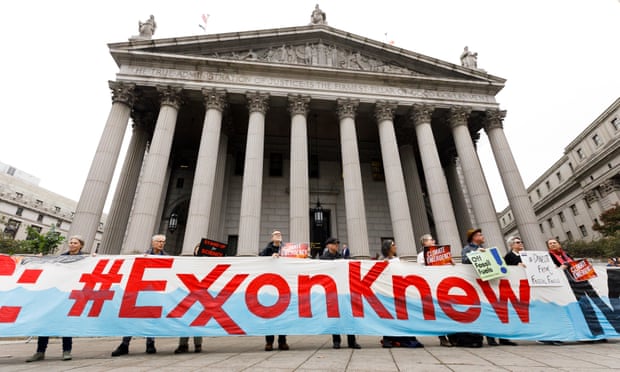 Fossil fuel companies paying top law firms millions to 'dodge responsibility' The scale of law firms' work for the fossil fuel industry is huge, said Tim Herschel-Burns, a third year student at Yale Law School and co-founder of Law Students for Climate Accountability, which developed the scorecard. "As we started digging we realised how holistic this is. Everything fossil fuel companies want to do, they need lawyers to accomplish."

Steelworkers Union is Helping Turn Massive Abandoned Steel Mill into Producer of Wind Turbines The United Steelworkers union (USW) announced this month that it will partner with US Wind as it transforms the former steel mill into a manufacturing facility supporting the growth of offshore wind energy. US Wind plans to use the site to make the monopile foundations needed for their offshore wind developments, including their maiden MarWin project consisting of 22-turbines.

'Blah, blah, blah': Greta Thunberg lambasts leaders over climate crisis Thunberg said: "They invite cherry-picked young people to meetings like this to pretend that they listen to us. But they clearly don't listen to us. Our emissions are still rising. The science doesn't lie. "We can no longer let the people in power decide what is politically possible. We can no longer let the people in power decide what hope is. Hope is not passive. Hope is not blah, blah, blah. Hope is telling the truth. Hope is taking action. And hope always comes from the people."

Can the economy afford NOT to fight climate change? The results of this new research strengthen the case for ambitious climate policies. "The risk of costs being even higher than previously assumed reaffirms the urgency for fast and strong mitigation," said ERL study co-author Paul Waidelich of ETH Zürich. "It shows that choosing to not reduce greenhouse gas emissions is an extremely risky economic strategy."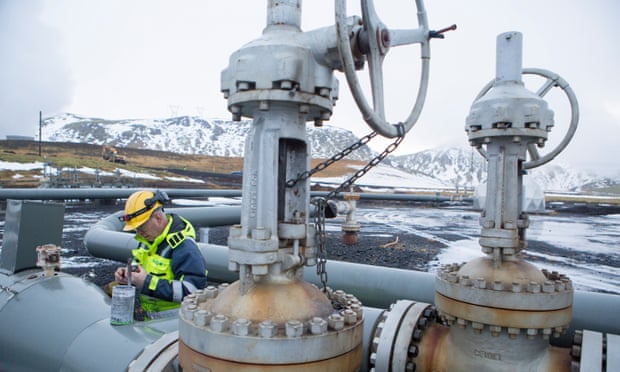 World's biggest machine capturing carbon from air turned on in Iceland The world's largest plant designed to suck carbon dioxide out of the air and turn it into rock has started running, the companies behind the project said on Wednesday. The plant, named Orca after the Icelandic word "orka" meaning "energy", consists of four units, each made up of two metal boxes that look like shipping containers. Constructed by Switzerland's Climeworks and Iceland's Carbfix, when operating at capacity the plant will draw 4,000 tonnes of carbon dioxide out of the air every year, according to the companies.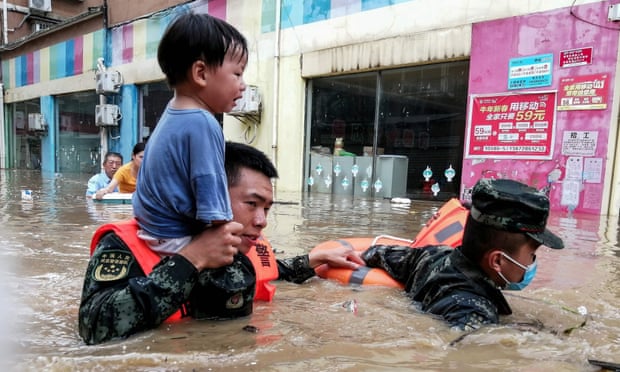 A billion children at 'extreme risk' from climate impacts – Unicef The report found 920 million children are highly exposed to water scarcity, 820 million to heatwaves, and 600 million to vector-borne diseases such as malaria and dengue fever, which are likely to get worse as suitable climate conditions for mosquitoes and pathogens spread.

For Many, Hydrogen Is the Fuel of the Future. New Research Raises Doubts. Industry has been promoting hydrogen as a reliable, next-generation fuel to power cars, heat homes and generate electricity. It may, in fact, be worse for the climate than previously thought.

No good news here: Key IPCC findings on climate change The UN Intergovernmental Panel on Climate Change's first major scientific assessment since 2014, released Monday, shows unequivocally that global warming is unfolding more quickly than feared and that humanity is almost entirely to blame.

Putting a Price on Pollution - podcast Extreme weather across Europe, North America and Asia is highlighting a harsh reality of science and history: The world as a whole is neither prepared to slow down climate change nor live with it.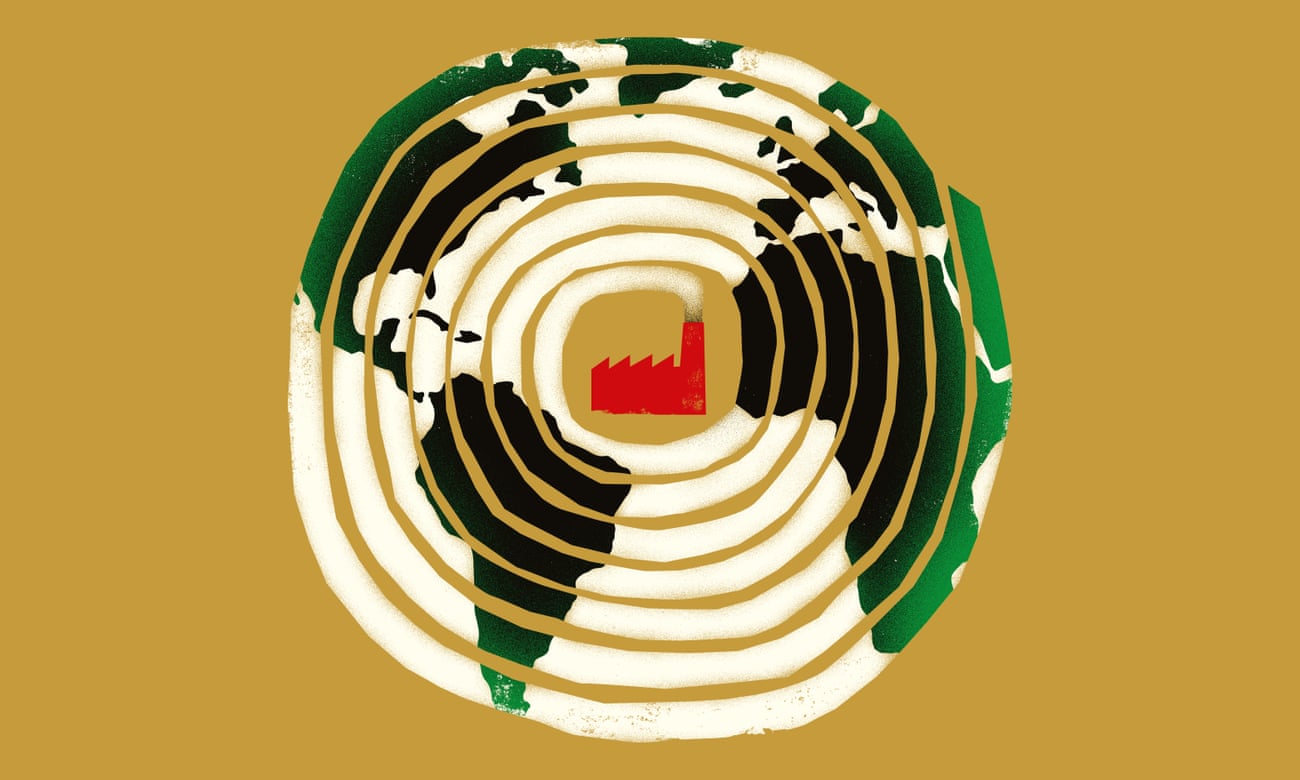 The truth behind corporate climate pledges Despite the record number of corporate climate pledges, an analysis of 9,300 listed companies from index provider MSCI published in July found that they are still on course to exceed their "carbon budgets" – the total amount of emissions they can release and still keep in line with 1.5C of warming – within the next six years. This finding highlights the need for these companies to "dramatically accelerate climate action", said Remy Briand, head of environmental, social and governance at MSCI. "It is easy to say that becoming net-zero is a high priority, but it is another to take action, especially immediate action."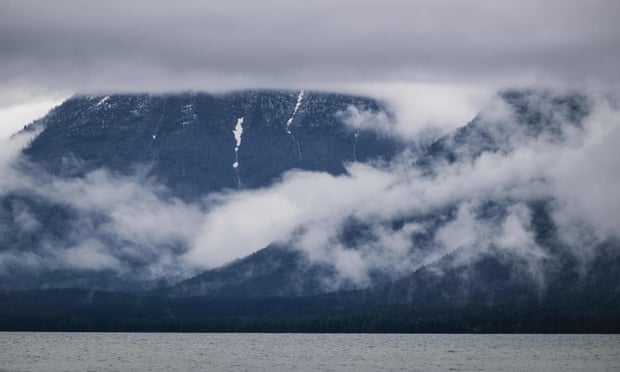 Top US scientist on melting glaciers: 'I've gone from being an ecologist to a coroner' -"When I started work, I didn't think about climate change. It was far enough back that people were still kind of wondering, is it really happening? Then pretty early in my career as a professor, I realized I had to incorporate climate change into most of what I was doing. These tree-killing bark beetles I study have always had outbreaks. It's not anything new. But when mountain pine beetle developed this most recent outbreak, it was so far out of the norm in size and severity, we couldn't ignore that.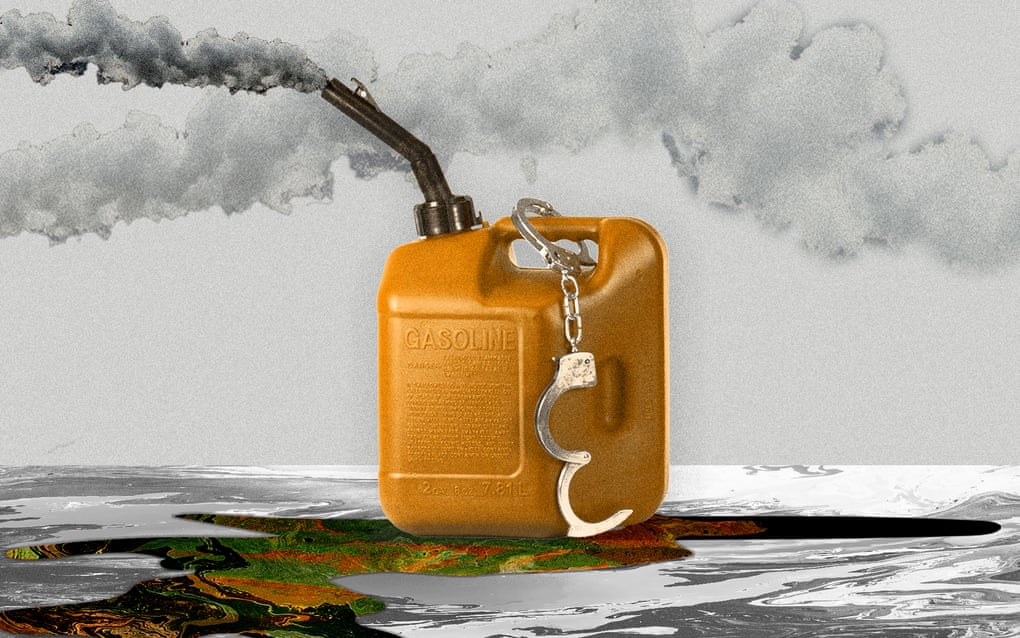 Big oil and gas kept a dirty secret for decades. Now they may pay the price For decades, the country's leading oil and gas companies have understood the science of climate change and the dangers posed by fossil fuels. Year after year, top executives heard it from their own scientists whose warnings were explicit and often dire.

Earth is now trapping an 'unprecedented' amount of heat, NASA says Regardless of the magnitude or reasons for the accelerated imbalance, the fact that it is positive is crucial, said Trenberth. "It's the sign that matters here," he said. "The fact that it's positive means that global heating is happening." That extra heat, especially in the oceans, will mean more intense hurricanes and marine heat waves. "I hope the heating doesn't keep going at this clip," Loeb said. "It's not good news."

Paying it Forward: How Investment in Recycling Will Pay Dividends Improving Our Recycling System Will Pay Dividends Recycling only works if everyone can participate and the materials collected can be processed. But recycling is not provided evenly across the U.S., and many packages currently found on store shelves cannot be recycled through residential programs. $17 billion applied to proven recycling solutions will have immediate positive impact, including an economic benefit of $30.8 billion over 10 years (including wages, taxes, landfill savings, and the value of recyclables)

U.S. has entered unprecedented climate territory, EPA warns The destruction of year-round permafrost in Alaska, loss of winter ice on the Great Lakes and spike in summer heat waves in U.S. cities all signal that climate change is intensifying, the EPA said in a report released Wednesday. The assessment, which languished under the Trump administration for three years, marks the first time the agency has said such changes are being driven at least in part by human-caused global warming.

'Insanely cheap energy': how solar power continues to shock the world -"We've got to the point where solar is the cheapest source of energy in the world in most places. This means we've been trying to model a situation where the grid looks totally different today." This rapid radical reduction in the price of PV solar is a story about Chinese industrial might backed by American capital, fanned by European political sensibilities and made possible largely thanks to the pioneering work of an Australian research team.

12 books on repairing our relationship with our only planet It wasn't climate change that motivated people to attend the teach-ins and protests that marked that first observance in 1970; it was pollution, the destruction of wild lands and habitats, and the consequent deaths of species. The earliest Earth Days raised awareness, led to passage of new laws, and spurred conservation. But the original problems are still with us. And now they intersect with climate change, making it impossible to address one problem without affecting the others. These 12 booksremind us about these defining interconnections.

The easiest thing you can do to help avoid climate catastrophe: Support upcycled foods There's an important difference between recycling and upcycling products, and both are tools in the waste reduction fight. Recycling is the process of turning waste into a reusable product or material that's most often of lesser value or quality than the original. Upcycling is different because it turns waste into a material or product that is of higher value than the original.

Biden's Big Bet: Tackling Climate Change Will Create Jobs, Not Kill Them From a climate perspective, the plan makes sense. Fossil fuel emissions from vehicle tailpipes are the leading cause of planet-warming pollution in United States. Replacing gas-guzzlers on the road with electric vehicles could be one of the most effective ways to lower the nation's emissions. From a job-creation perspective, it's more complicated. On the one hand, it takes about one-third fewer workers to build an electric car than a car with an internal combustion engine. On the other, the plan could make Detroit more competitive and increase its share of the global automobile market.

An Environmentalist Speaks: Only Nuclear Energy Can Save Our World -"Nuclear waste in canisters has never hurt anyone. No one even tries to claim [that]. But there are those whose profession and career it is to fight nuclear' for whatever reason. All we can hope to do is reach the public with the truth better and more frequently than they do." Few technologies are as divisive as nuclear power seems to be. The word is psychically linked to the disasters that occurred at Fukushima and Chernobyl, and with popular series dramatizing such events, such as Netflix's Chernobyl Diaries; the nuclear specter looms large in people's minds. Alongside the potent, oftentimes antagonistic relationship the public has with nuclear energy is the fact that more and more environmentalists are beginning to take up its banner. Without it, they say, the fight against climate change will be lost before it can even get to its feet.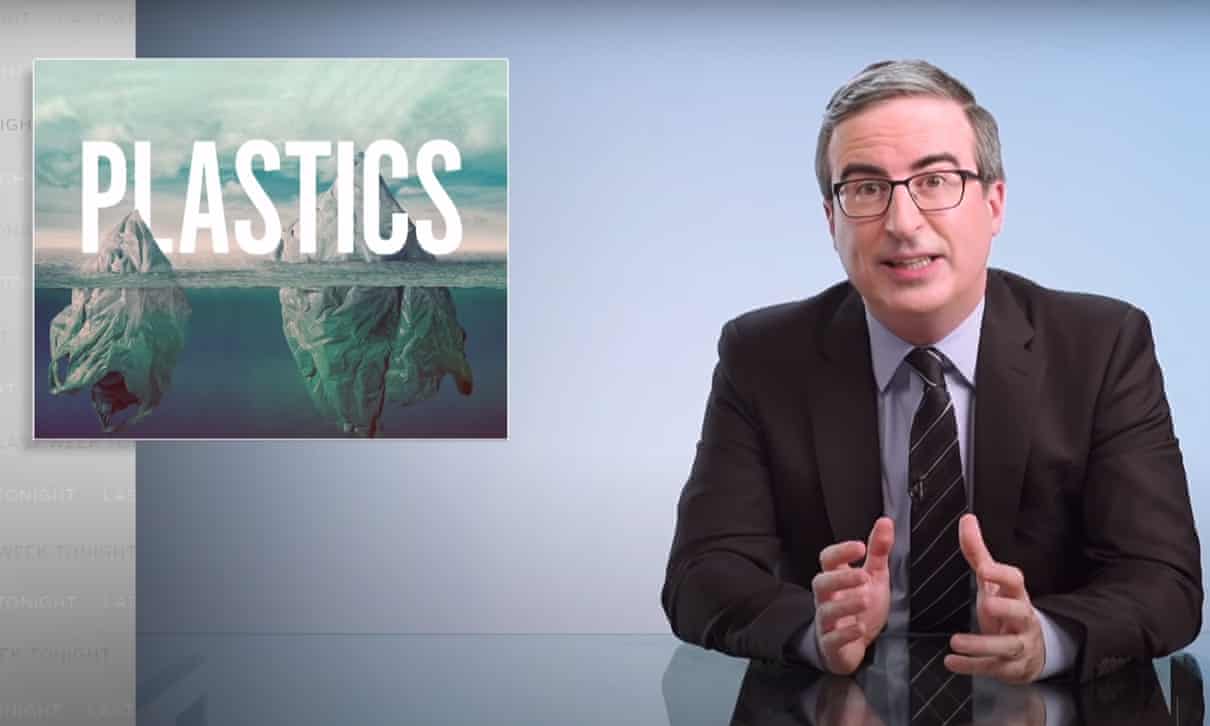 John Oliver on plastics pollution: 'Our personal behavior is not the main culprit' Oliver dug into the history of plastic production, and how manufacturers have peddled the idea, under the guise of environmentalism, that "it's up to you, the consumer, to stop pollution", he said. "That has been a major throughline in the recycling movement often bankrolled by companies who wanted to drill home the message that it is your responsibility to deal with the environmental impact of their products." This message is epitomized by the national myth around recycling's effectiveness; despite knowing that most plastic – over 90% – can't be recycled, the industry lobbied state legislators to require the chasing arrows recycling symbol to be placed on all their products, and encouraged local governments to establish curbside recycling programs. "Honestly, it wasn't all that difficult for them to convince us that all their waste is recyclable, because we so badly want to believe it," Oliver said. "Lies go down easier when you want them to be true."

How protecting the ocean can save species and fight climate change The ocean is the kind of unwaveringly supportive friend who tolerates our toxicity and shields us from the worst consequences of our actions. It's the friend people have taken for granted for far too long. By overfishing and mining and drilling the seafloor, humans are risking not just the ocean's health but our own. But new research suggests that a strategic, globally coordinated effort to protect more of the world's waters could not only bolster marine biodiversity but significantly increase the number of fish available for harvest and boost the amount of carbon taken up by the ocean, aiding the fight against climate change.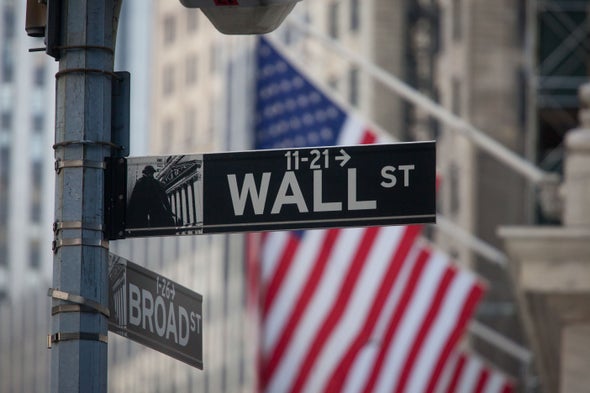 'Reading the writing on the wall': why Wall Street is acting on the climate crisis A steadily growing trend in investment went fully mainstream in 2020 as a record number of corporations pledged to go "net zero" and move to cancel out the carbon emissions they produce to halt a catastrophic rise in global temperatures.
MIT: The Green Future Index The Green Future Index is a ranking of 76 leading countries and territories on their progress and commitment toward building a low carbon future. It measures the degree to which their economies are pivoting toward clean energy, industry, agriculture, and society through investment in renewables, innovation, and green finance.

Life-Saving Drinking Water Disinfectants Have a 'Dark Side' -"Take a glass of water. You may or may not have pesticides, pharmaceuticals, PFAS and lead in it. Usually not," says Susan Richardson, a professor of biochemistry at the University of South Carolina in Columbia. "But there's always something that is in your drinking water, and that's disinfection by-products." Aptly named, the chemicals form in water when disinfectants that are widely used to kill pathogens in municipal drinking water facilities react with organic compounds. These compounds may be present in the water as a result of natural processes such as the decay of leaves and animal matter, as well as human activities that may release solvents, pharmaceuticals, pesticides and industrial chemicals. Exposure to disinfection by-products through drinking, bathing or swimming has been linked to potential increased risks of low birthweight babies, birth defects, miscarriages and cancer. "Disinfection is hugely important. We've got to kill those pathogens," says Richardson. "We had millions of people dying from waterborne illnesses before we started disinfecting water in the 1800s."

Worried about Earth's future? Well, the outlook is worse than even scientists can grasp Securing Earth's future requires prudent, long-term decisions. However this is impeded by short-term interests, and an economic system that concentrates wealth among a few individuals. Right-wing populist leaders with anti-environment agendas are on the rise, and in many countries, environmental protest groups have been labeled "terrorists." Environmentalism has become weaponised as a political ideology, rather than properly viewed as a universal mode of self-preservation. Financed disinformation campaigns against climate action and forest protection, for example, protect short-term profits and claim meaningful environmental action is too costly—while ignoring the broader cost of not acting. By and large, it appears unlikely business investments will shift at sufficient scale to avoid environmental catastrophe.

How China ended the lie of recyclable plastic A 2017 memo sent by China to the World Trade Center sent the global recycling industry into a tailspin. In the 1970s, the plastic industry helped get municipalities past "plastic hesitancy" by successfully marketing their product as recyclable, therefore guilt-free. While that is true in theory, mach of the plastic waste, especially what is known as "medium-value" plastics, are more profitable to make from scratch than from reclaimed material. Follow the money. Because China ships more materials to the US than vice versa, it was inexpensive to fill empty cargo ships returning to China with American single-use plastics. But the economics shifted eventually, making it not profitable to ship American medium-value plastic to China. After China's 2017 memo, shipments of waste plastic covered in the memo dropped by over 99%.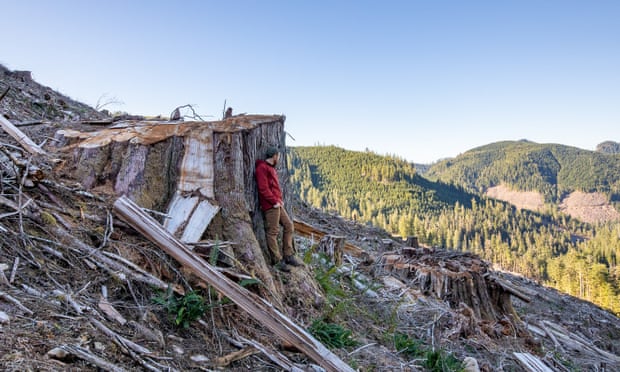 Photography campaign shows the grim aftermath of logging in Canada's fragile forests Watt's photographs of the forest – and the grim aftermath of logging – are now the centrepiece of a campaign by the Ancient Forest Alliance to capture the impact of clearcutting old growth trees in British Columbia. Despite recent efforts by the province to protect these fragile forests, conservationists say far more is needed to prevent the collapse of ecosystems.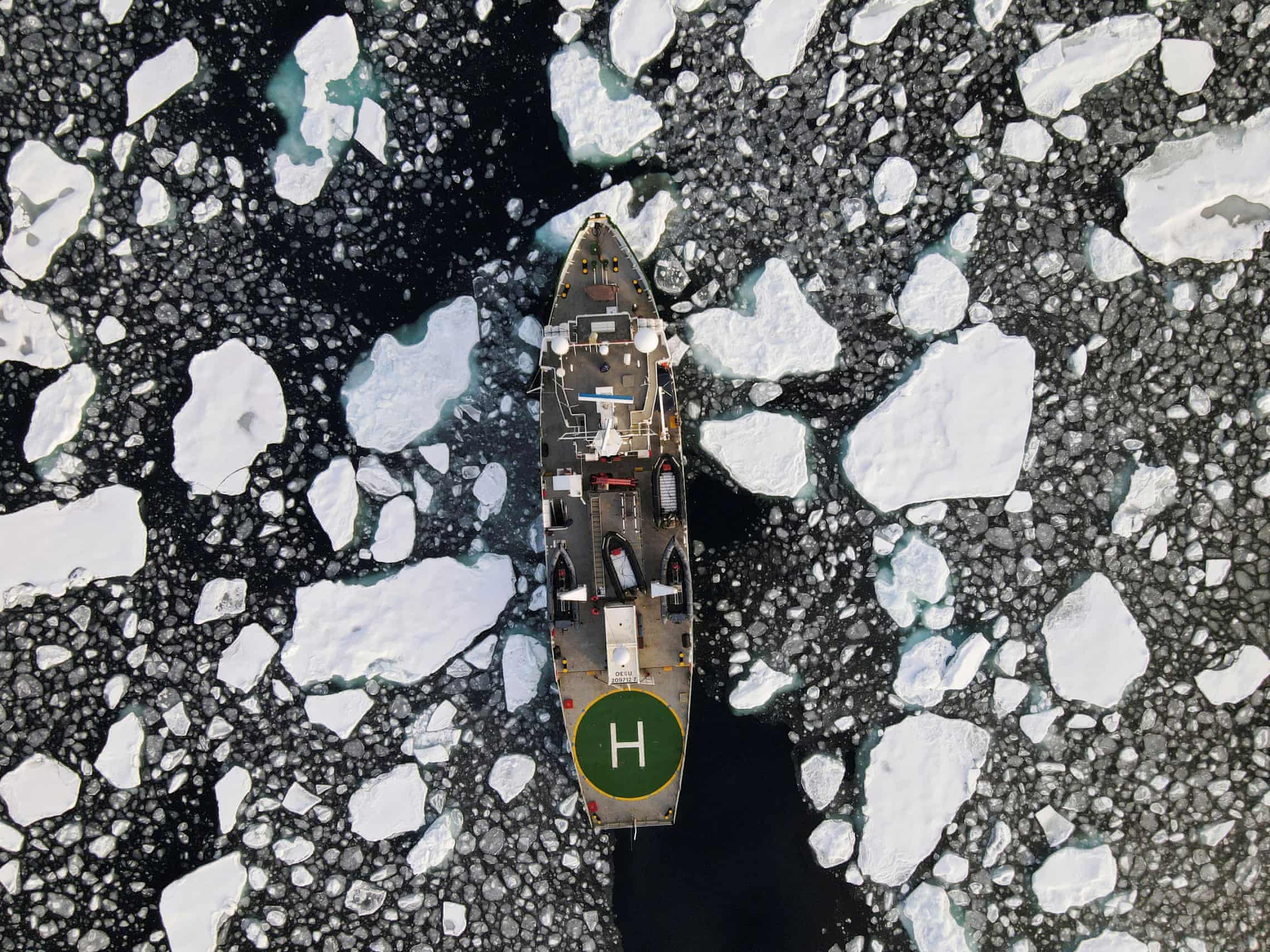 'We packed long underwear and never wore it': Arctic scientists shocked at warming While the world on average has warmed more than 1C because of human-caused climate change, the Arctic is heating much faster. The researchers found the shallow waters were up to 3C hotter than is typical throughout the water column. This year marked the second-biggest sea ice retreat toward the North Pole ever, after 2012.

Greta Thunberg video "Nature Now by Tom Mustill" Plant trees. Stop using and extracting fossil fuels.
 
We spend 1000x more on fossil fuel subsidies than on natural based solutions.

We need to Protect, Restore and Fund natural solutions.

VOTE for people who will defend our climate.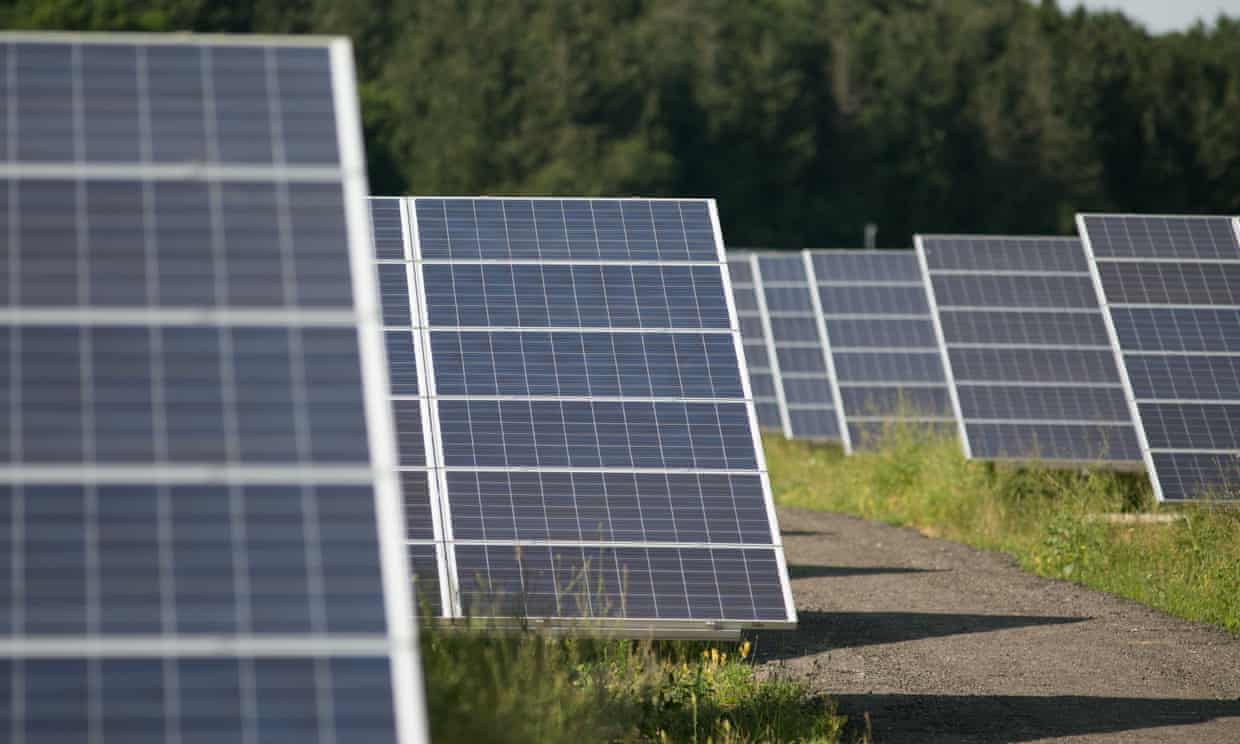 Aggressive push to 100% renewable energy could save Americans billions – study A new analysis by Rewiring America, an energy policy organization, finds that households would benefit financially from a complete switch to clean energy sources such as solar and wind. More than 40% of energy emissions are determined by appliances in and around the home, according to the report, such as heating, electricity, refrigeration and car use. Sign up to the Green Light email to get the planet's most important stories Read more Should all of these related factors be fully electrified and sourced from clean energy, households could save as much as $321bn in energy costs, the report finds, or up to $2,500 a household a year. Households would be faced with the upfront costs of installing solar panels and electric devices such as stovetops and heat pumps, but Rewiring America says strong government assistance for renewables would help deliver long-term savings.

75 ways Trump made America dirtier and the planet warmer -"I want crystal clean water and air."
That's what Donald Trump said in the first chaotic presidential debate with Joe Biden. But there is scant evidence of that desire in the actions of his administration, which has spent nearly four years systematically dismantling core environmental protections, some of which stretch back decades.

What has COVID-19 taught us about flattening the climate curve? Moody's has estimated the potential economic damage from the rising temperatures caused by carbon emissions at seven times the costs of dealing with the coronavirus outbreak. It is high time to start flattening the curve on an impending climate emergency. And the added bonus is that we could quadruple the returns within a decade. The World Bank has calculated that "$1.8 trillion in investment by 2030 concentrated in five categories – weather warning systems, infrastructure, dry-land farming, mangrove protection and water management – would yield $7.1 trillion in benefits."

Pope Francis makes case for urgent climate action -"The Earth must be worked and nursed, cultivated and protected," the 83-year-old head of the Catholic Church said. "We cannot continue to squeeze it like an orange."

The evidence is compelling on human activity as the principal cause of global warming So why the scientific confidence in attributing the warming to human emissions? Because an abundance of temperature data matches with high-quality observations of CO2 emissions and, since 1955, with the resulting atmospheric concentrations. Using these data, the global scientific community has confirmed, by detailed analyses using computer models of how our planet works, that the only plausible explanation for the warming is the emissions of greenhouse gases by humans. The point here deserves emphasis: We know from observed temperature increases (and not simply through modeling) that Earth is warming. No one seriously contests that. Those who might wish that warming were caused by something other than humanity's use of fossil fuels have never proven another possible cause of that warming: If not fossil fuels, then what? No response to that question can be authoritatively answered and proven.

Earth may temporarily pass dangerous 1.5 C warming limit by 2024, major new report says There's a one-in-four chance the global annual average temperature will exceed 1.5℃ above pre-industrial levels for at least one year over the next five years. The chance is relatively small, but still significant and growing. If a major climate anomaly, such as a strong El Niño, occurs in that period, the 1.5℃ threshold is more likely to be crossed. El Niño events generally bring warmer global temperatures.

I've Seen a Future Without Cars, and It's Amazing Without cars, Manhattan's streets could give priority to more equitable and accessible ways of getting around, including an extensive system of bike "superhighways" and bus rapid transit — a bus system with dedicated lanes in the roadway, creating a service that approaches the capacity, speed and efficiency of the subway, at a fraction of the cost. Eliminating most cars in Manhattan would also significantly clean up the air for the entire region. It would free up space for new housing and create hundreds of acres of new parks and pedestrian promenades, improving the fundamental health, beauty and livability of America's largest metropolis.