Resources
"Taking bold action on climate change simply makes good business sense. It's also the right thing to do for people and the planet. Setting a net-zero GHG emissions target by 2050 will drive innovation, grow jobs, build prosperity, and secure a better world for what will soon be 9 billion people."
— Richard Branson
The Intergovernmental Panel on Climate Change The IPCC was created to provide policymakers with regular scientific assessments on climate change, its implications and potential future risks, as well as to put forward adaptation and mitigation options.
Union of Concerned Scientists The Union of Concerned Scientists puts rigorous, independent science to work to solve our planet's most pressing problems. Joining with people across the country, we combine technical analysis and effective advocacy to create innovative, practical solutions for a healthy, safe, and sustainable future.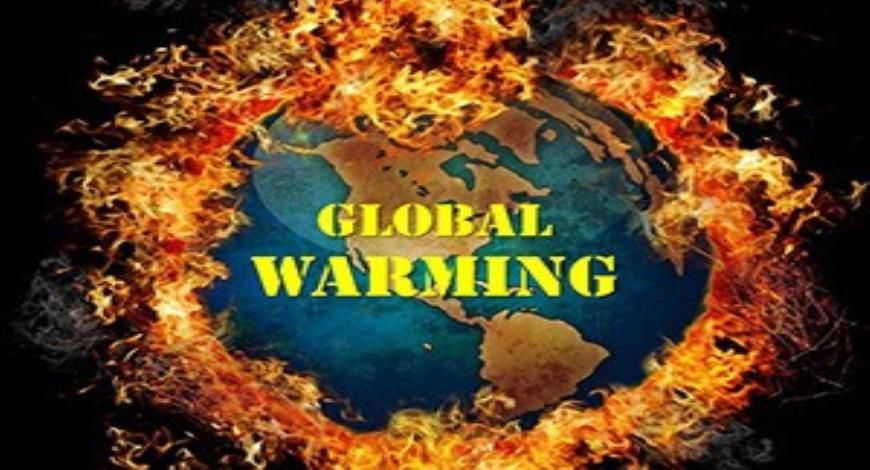 Climate Change Is Complex. We've Got Answers to Your Questions. Global warming is daunting. So here's a place to start: 17 often-asked questions with some straightforward answers.

Want to Start a Sustainable Living? Here's How The green revolution is underway. With the depletion of natural resources, rampant pollution, and record-high CO2 emissions, more and more people are realizing the importance of adopting an eco-friendly lifestyle. While that might be a serious adjustment for many of us, living sustainably actually comes with great benefits for both you and Mother Earth.
Greenpeace Greenpeace is a global, independent campaigning organization that uses peaceful protest and creative communication to expose global environmental problems and promote solutions that are essential to a green and peaceful future.
The Nature Conservancy From our historic work in land acquisition to cutting-edge research that influences global policy, The Nature Conservancy is constantly adapting to take on our planet's biggest, most important challenges. Our vision is a world where the diversity of life thrives, and people act to conserve nature for its own sake and its ability to fulfill our needs and enrich our lives.
C2ES – the Center for Climate and Energy Solutions Our mission is to advance strong policy and action to reduce greenhouse gas emissions, promote clean energy, and strengthen resilience to climate impacts. A key objective is a national market-based program to reduce emissions cost-effectively. We believe a sound climate strategy is essential to ensure a strong, sustainable economy.
350.org We're an international movement of ordinary people working to end the age of fossil fuels and build a world of community-led renewable energy for all.
Books

12 books on climate change and public health In the two years that have passed since Yale Climate Connections first highlighted the growing collection of books and reports that address the health impacts of climate change, evidence for the changing climate has compounded. Witness this summer's records for June (hottest June) and July (hottest month ever). Fortunately, however, lessons are being learned. Despite temperatures that exceeded those during the 2003 heatwave that claimed nearly 15,000 lives, France's public health service was ready for the 2019 heatwaves. The other lesson learned since 2017: the interactions between air pollution and climate change are more complex – and dangerous – than previously thought. It's time, then, for an updated list.

10 Stories of Transition in the US Since its founding in 2005 in the UK by an inventive, young Permaculture teacher named Rob Hopkins, the international Transition Towns Movement has been inspiring and encouraging people to come together in their local communities to address some of the most challenging issues of our times. Currently, an estimated 1,200 Transition Initiatives are active in 50 countries on every continent except Antarctica, activating the public, revitalizing local food systems, strengthening local economies, reducing dependence on fossil fuels, and patiently mending the torn fabric of society.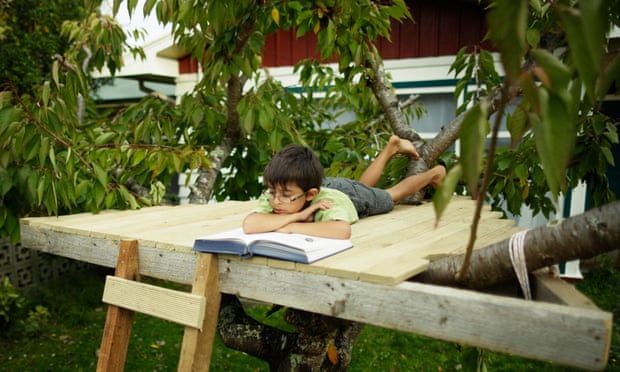 From Greta Thunberg to Sally Morgan: 10 books to help kids come to grips with climate crisis When I worked as a children's bookseller, I received many requests from parents, teachers and young readers for books that could help them understand the destruction being wrought by climate crisis. While adults were often seeking a tool that would allow them to explain the frightening facts, it was children who sought advice on what could be done to make it better.

Give a Sh*t: Do Good. Live Better. Save the Planet. Give a Sh*t guides you through the transition to a kinder, healthier, more conscious, and sustainable life like no book has done before. With a humorous and nonjudgmental tone, savvy eco-friendly lifestyle expert Ashlee Piper walks you through easy-but-impactful shifts anyone can make to live and be better every damn day:
In your home - Room-by-room guidance and tactics for a chic, affordable, sustainable living space, no matter where or how you live
In the kitchen - 20+ unfussy, quick, and delicious plant-based recipes for every life occasion, from pantry staples like White Witch Almond Milk to exciting everyday fare like Walnut Chorizo Tostadas to kick-ass desserts like Jamocha Silk Pie
In your closet - Advice for building a polished, ethical wardrobe in a world of fast fashion
In the mirror - Beauty and grooming tips and DIY products (from skin care to foundation to, ahem, ladytime provisions) that are safer, natural, cruelty-free, and, best of all, effective
In the wild - How to maintain your values (and your moxie) at work, in your social life, and when abroad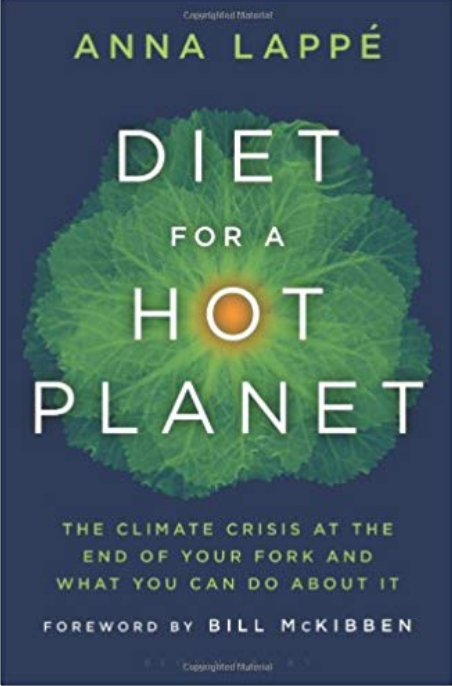 Diet for a Hot Planet: The Climate Crisis at the End of Your Fork and What You Can Do about It Beyond what we already know about "food miles" and eating locally, the global food system is a major contributor to climate change, producing as much as one-third of greenhouse gas emissions. How we farm, what we eat, and how our food gets to the table all have an impact. And our government and the food industry are willfully ignoring the issue rather than addressing it.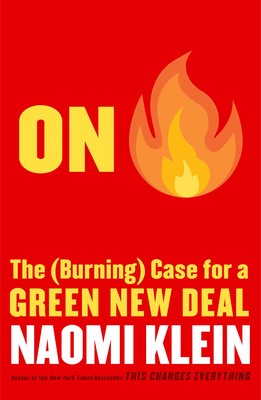 On Fire The (Burning) Case for a Green New Deal - By Naomi Klein #1 international and New York Times bestselling author Naomi Klein, author of The Shock Doctrine and This Changes Everything, makes the case for a Green New Deal—explaining how bold climate action can be a blueprint for a just and thriving society.
 
Avalable: September 17, 2019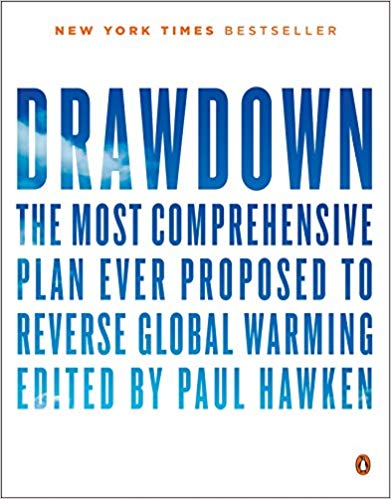 Drawdown by Paul Hawken - editor Project Drawdown is the most comprehensive plan ever proposed to reverse global warming. We did not make or devise the plan—the plan exists and is being implemented worldwide. It has been difficult to envision this possibility because the focus is overwhelmingly on the impacts of climate change. We gathered a qualified and diverse group of researchers from around the world to identify, research, and model the 100 most substantive, existing solutions to address climate change. What was uncovered is a path forward that can roll back global greenhouse gas emissions within thirty years. The research revealed that humanity has the means and techniques at hand. Nothing new needs to be invented, yet many more solutions are coming due to purposeful human ingenuity. The solutions we modeled are in place and in action. Humanity's task is to accelerate the knowledge and growth of what is possible as soon as possible.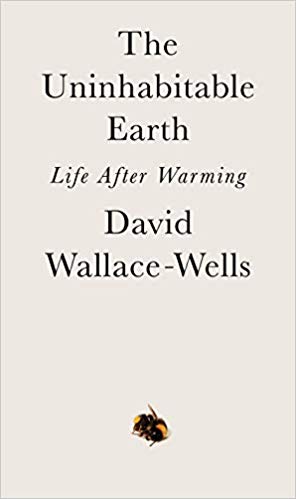 The Uninhabitable Earth: Life After Warming by David Wallace-Wells The Cautious Case for Climate Optimism Believing in a comfortable future for our planet probably means some giant carbon-sucking machines.
Like An Inconvenient Truth and Silent Spring before it, The Uninhabitable Earth is both a meditation on the devastation we have brought upon ourselves and an impassioned call to action. For just as the world was brought to the brink of catastrophe within the span of a lifetime, the responsibility to avoid it now belongs to a single generation.
17 Books That Will Change The Way You Think About The World BuzzFeed Books recently asked Goodreads about books on climate change and the environment — both fiction and nonfiction — that its users have loved. Here are 17 of the highest-rated and most popular titles.

Sustainable Energy - without the hot air This free book is a straight-talking book about the numbers. The aim is to guide the reader around the claptrap to actions that really make a difference and to policies that add up.
Building
Texas Modular Home Will Run on Rainwater and Sunshine Alone Can you believe that all you need for making everything in your home work is only sunshine and rainwater? This Texas modular house proves it to be a great idea turned into reality. The designs you're looking at were made by a team of creative students. The goal was to provide with a modular home which is at the same time off-grid. The project of those from NexusHaus team is cleverly projected to function in areas with lots of sunlight and it is thought to be highly necessary especially in drought-prone areas. Besides the slick design of the modules, there are some neat innovations like drinking rainwater reuse and graywater recycling featured in the house project. Browse the images to get a better understanding.
Carbon Calculators
The web's leading carbon footprint calculator
Climate Friendly Materials
Ecovative Design At Ecovative, we believe there is a better way to feed the planet and reduce the amount of plastic used in consumer products. Our mission is to grow better materials that are compatible with Earth. Using our Mycelium Foundry, we are collaborating with companies to create alternative meat products, biodegradable packaging materials, animal-free leather and more.
Indigenous People
Idle No More Idle No More calls on all people to join in a peaceful revolution, to honour Indigenous sovereignty, and to protect the land and water
Legal
The Surfrider Foundation Our staff of over 50 people help support our chapter network in their campaigns, champion for policy and fight legal battles for our coasts, bring awareness to the issues facing our ocean, provide critical support for areas like accounting, technology, and HR, and raise money to make all of this happen. We have an appetite for adventure and we all share a common passion - we love and appreciate our ocean, waves and beaches.
Earthjustice As the nation's largest nonprofit environmental law organization, we leverage our expertise and commitment to fight for justice and advance the promise of a healthy world for all. We represent every one of our clients free of charge.
Movies
David Attenborough's Our Planet on Netflix: What have we learnt? The series celebrates the natural world but also highlights some of the challenges it faces.
Smoke and Fumes: The Climate Change Cover-Up We reveal how the oil industry has been secretly funding scientific studies, launching false media reports and systematically deceiving the public about climate change - since 1946. At the same time, they used their knowledge about climate change to gear up for a warming planet. Now, the first lawsuits have been filed, holding them responsible for global warming.
An Inconvenient Sequel: Truth To Power Ten years after An Inconvenient Truth brought climate change into the forefront of mainstream culture, this compelling follow-up shows that while the stakes have never been higher, the solutions to the climate crisis are still within our reach.
An Inconvenient Truth Director Davis Guggenheim eloquently weaves the science of global warming with Al Gore's personal history and lifelong commitment to reversing the effects of global climate change in the most talked-about documentary at Sundance.
Recycling
RecyclingCenters.org RecyclingCenters.org exists to provide a resource for communities to find places to recycle a wide variety of products in their neighborhood.
EPA - Recycling Learn how reducing, reusing, and recycling can help you, your community, and the environment by saving money, energy, and natural resources. Recycling programs are managed at the state and local level—find information on recycling in your community.

The Recycling Partnership There are a lot of reasons to recycle and it's an easy way to make a difference every day. Recyclables hold the power to become new packages and products. Recycling happens community by community, and most communities have subtle differences in what they accept for recycling. Find out what your local recycling program accepts – at the curb, drop-off, donation, and elsewhere.
Earth 911 At Earth911, we've created a community that helps people find their own shade of green, match their values to their purchase behaviors, adopt environmentally sound practices and drive impactful environmental changes. We deliver a mix of targeted content and eco-conscious products that influence positive environmental actions so that you can live a happier, healthier, sustainable lifestyle; one that protects this wonderful planet we call home.
Recycling Facts #1 Recycling Fact: You can make a difference!
Reuse

Meet HuskeeCup The Award Winning Reusable Coffee Cup A reusable cup as sophisticated as it is sustainable.
purifyou Premium Reusable Mesh/Produce Bags UNIQUE: Our premium mesh bags come with tare weights on the most vibrant pastel-colored tags, and can safely hold up to 11 pounds! Despite their strength, our bags are still see-through and light-weight, saving you time and money at the register. With yet another time-saver, you can place your bag straight into the fridge, and the breathable fabric often extends the life of your produce. That equals more savings, less food wasted, and less harm to our planet. Win-win.
Reusable Produce Bags UNIQUE REUSABLE PRODUCE BAGS: Net bags with the ultimate goal of crafting zero waste products, we offer a premium quality Organic Bags that serve better for packaging, shipping and storing Veggies in the refrigerator. These reusable produce shopping bags are manufactured with the superior quality GOTS certified organic cotton, adopting & modern techniques and following the set norms of the market.
Reusable Bags Our original and best-selling item is our namesake ripstop nylon shopping bag. Based on the construction of the plastic grocery bag, the Standard Baggu is durable, lightweight, and can hold 2-3 times more than a traditional grocery bag.
Revegitation

ERIZON: Revegitation AUSTRALIAN ENVIRONMENTAL SOLUTIONS For large scale revegetation, rehabilitation, dust management and erosion control projects Australia wide.
Student Projects
Hi, we are a class of the "Liceo Cattaneo". We investigate about climate change in Piedmont.
We developed 7 themes in relation of Piedmont:
-changes of temperatures
-changes in the snow and rainfall rates
-smelting of the Alpine glaciers
-changes in the streams flow
-effects of the climatic change on fauna and flora
-effects of climate change on human health
-how to mitigate climatic change in Piedmont
Daily Freeman: Eight students get Rondout to ban straws at intermediate school https://www.dailyfreeman.com/news/local-news/eight-students-get-rondout-to-ban-straws-at-intermediate-school/article_5f01dee8-7356-11e9-9809-2f1e5f5f6983.html
Teacher Materials
The Climate Literacy and Energy Awareness Network The Climate Literacy and Energy Awareness Network (CLEAN) Portal was launched in 2010 as a National Science Digital Library (NSDL) Pathways project. It is led by the science education expertise of the Cooperative Institute for Research in Environmental Science (CIRES) at the University of Colorado Boulder and the Science Education Resource Center (SERC) at Carleton College. As of 2012, CLEAN has been syndicated to NOAA's climate.gov portal.
Textiles From Plastic Bottles
Tools

EPA: Carbon Footprint Calculator The calculator estimates your footprint in three areas: home energy, transportation and waste. Everyone's carbon footprint is different depending on their location, habits, and personal choices.
Transportation

Green Car Reports Green Car Reports is the place car shoppers turn to for help deciphering the world of "green" cars, reporting on which ones benefit the Earth, and which don't do as well. Green Car Reports drives and reviews all green cars, offers advice and tips to consumers on going green, and keeps green-car enthusiasts in touch with the latest news and information they need to make an informed buying decision.

Union of Concerned Scientists: How to Maximize Your Vehicle's Fuel Economy How you drive and take care of your vehicle can have a big effect on how much fuel you use. Follow these simple tips to save money and reduce pollution.

Zugo Electric Bicycles LONG RANGE ELECTRIC BIKE!
Electric Car Insider Magazine Electric Vehicle and Hybrid Cars Buyers Guide
Everything you need to know about insuring an electric vehicle Although electric automobiles typically cost more to insure than their gas-guzzling counterparts, we requested quotes on several makes and were pleasantly surprised at the affordable rates we received.
Wash-less Clothes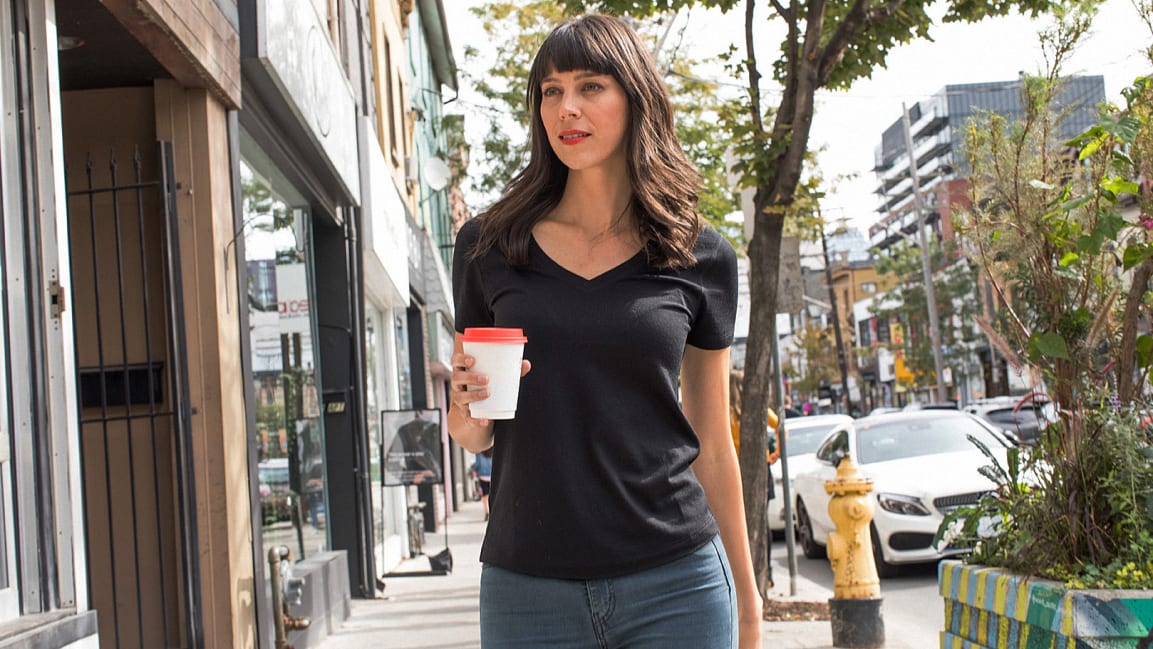 The next big thing in fashion? Not washing your clothes "We risk turning the customer off by making them feel like we're suggesting they be less hygienic. We're going up against years of cultural conditioning here."
Web Sites

Buy Nothing New My family and I have challenged ourselves to live without new stuff for a year. I'll report back, share relevant news, tips, knowledge and skills I learn along the way and start conversations about making do, mending and all things sustainability.
Climate Home News Climate Home News is an independent news site dedicated to bringing important climate stories to as large an audience as possible.
Our London-based editorial team coordinates deep reporting from around the world on the political, economic, social and natural impacts of climate change. Our coverage of UN climate talks is essential reading.

How is Your Business Going to be Affected by Climate Change and What Should You Do to Prepare? Part of any business leader's job is to ascertain the road ahead. What type of environment will your business be operating in next year, or in five years time? What changes could affect your core business model and is it possible to evolve strategies to meet the challenges with resilience? With climate change already beginning to affect every corner of our planet, the impacts on the business community are going to be immense. Wall Street is already including a metric they call 'climate resiliency' into its calculations which take into account how much companies are preemptively addressing potential climate impacts on their business model.