Politics
Climate Change Believers
Beto o'Rourke (D)
Beto O'Rourke Releases $5 Trillion Climate Change Proposal Beto O'Rourke released the first major policy proposal of his presidential campaign on Monday, outlining a $5 trillion plan to combat climate change through measures including executive action.
Elizabeth Warren (D)
Elizabeth Warren Adds $2 Trillion And A Green Marshall Plan To Climate Vision Elizabeth Warren has ascended in recent Democratic presidential polls atop a growing stack of audacious proposals to wipe out student debt, break up giant companies like Amazon and Facebook, and slap new taxes on the ultra-rich. Yet the senator from Massachusetts is taking a different approach to the climate crisis, weaving a patchwork that will likely amount to Warren's answer to the Green New Deal.
Jay Inslee (D)
100% Clean Energy for America Climate change is the defining challenge of our time – and it demands a bold and aggressive national policy for America. The next president must enact the most ambitious clean energy policy in American history, building on the success of states to create a 100% clean energy economy.
Jay Inslee, Running as a Climate Candidate, Wants Coal Gone in 10 Years Gov. Jay Inslee of Washington has centered his campaign for the Democratic presidential nomination on a single issue, climate change.
Joe Biden (D)
Joe Biden embraces Green New Deal as he releases climate plan Joe Biden is embracing the framework of the Green New Deal in his bid for the White House, calling on the United States to eliminate climate-warming emissions by no later than the middle of the century while attempting to create millions of new jobs and rally the rest of the world to forestall dangerous rising temperatures. Biden released a 22-page climate plan Tuesday that appears at least in part aimed at blunting the criticisms of environmentalists and others on the left who have argued Biden's 2020 presidential campaign is out of step with the current Democratic Party.
Climate change emerges as a challenge for Biden as he courts liberal activists The issue of how aggressively to tackle climate change has emerged as an early test of Joe Biden's ability to navigate a Democratic presidential primary process heavily influenced by liberal activists while simultaneously positioning himself as his party's best shot at winning back more moderate voters who helped elect Donald Trump.
Democrats
Democratic Party Platform on the Environment Climate change is an urgent threat and a defining challenge of our time. Fifteen of the 16 hottest years on record have occurred this century. While Donald Trump has called climate change a "hoax," 2016 is on track to break global temperature records once more. Cities from Miami to Baltimore are already threatened by rising seas. California and the West have suffered years of brutal drought. Alaska has been scorched by wildfire. New York has been battered by superstorms, and Texas swamped by flash floods. The best science tells us that without ambitious, immediate action across our economy to cut carbon pollution and other greenhouse gases, all of these impacts will be far worse in the future. We cannot leave our children a planet that has been profoundly damaged.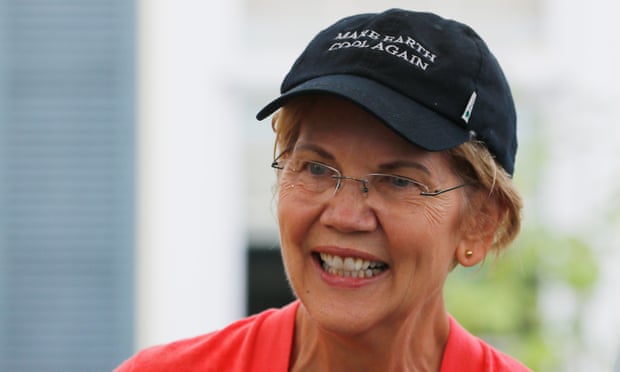 How do the 2020 Democrats stack up on climate? Three environmental groups are evaluating the candidates based on their plans and legislative records. Greenpeace assigns a letter grade for ending fossil fuel use and supporting a Green New Deal. Data for Progress tallies which elements of a Green New Deal candidates back. And the League of Conservation Voters ranks former lawmakers based on how they have voted in Congress on environment-related laws.
Where 2020 Democrats stand on Climate change Here's where 2020 candidates stand on issues related to climate change, based on candidate statements, voting records and answers to a questionnaire we sent every campaign.

Where's Your 2020 Candidate on Climate? Greenpeace asked the 2020 candidates how they'll act on the climate crisis if they become president. Here's what they said… or didn't say.
Mother Jones: Here's Where the 2020 Democratic Candidates Stand on Climate So far, 18 Democrats have announced bids to tussle with Donald Trump for the presidency in 2020, with more expected to throw their caps in the ring. In such a crowded field, it's hard to decipher where each candidate stands on any issue, including climate change — a topic that was conspicuously absent in the 2016 election but appears will be front and center this time around. Luckily, the New York Times sent around a survey to each of the 18 declared Democratic candidates and got them all on the record about everything from a carbon tax to nuclear energy to renewables.
How 18 Democratic Candidates Responded to a Climate Policy Survey The candidates unanimously supported recommitting to the Paris Agreement, restoring President Barack Obama's environmental regulations and increasing funding for clean-energy research.
But their responses diverged on five other potential policies: increasing the United States' emissions reduction targets under the Paris Agreement; setting a national renewable energy standard; putting a price on carbon; enacting new regulations beyond Mr. Obama's; and expanding the use of nuclear energy.
We Asked the 2020 Democrats About Climate Change (Yes, All of Them). Here Are Their Ideas. The New York Times sent a climate policy survey to the 18 declared candidates. They all want to stick to the Paris Agreement. Beyond that, they diverge.
Climate Change Deniers
Donald Trump (R)

Trump Tells Prince Charles: Don't Blame the U.S. for Climate Crisis President breaks royal protocol by disclosing that Charles took him to task over climate change. Trump told him that even if climate change is real, it isn't America's fault.
President Trump Renews Climate Change Denial Days After Defense Department Releases Daunting Report on Its Effects Referring to the major winter storm that has brought frigid temperatures and snow to large parts of the U.S., the President tweeted, "Wouldn't be bad to have a little of that good old fashioned Global Warming right now!"
Trump on climate change: 'People like myself, we have very high levels of intelligence but we're not necessarily such believers.' President Trump on Tuesday dismissed a landmark report compiled by 13 federal agencies detailing how damage from global warming is intensifying throughout the country, saying he is not among the "believers" who see climate change as a pressing problem.
Mike Pence (R)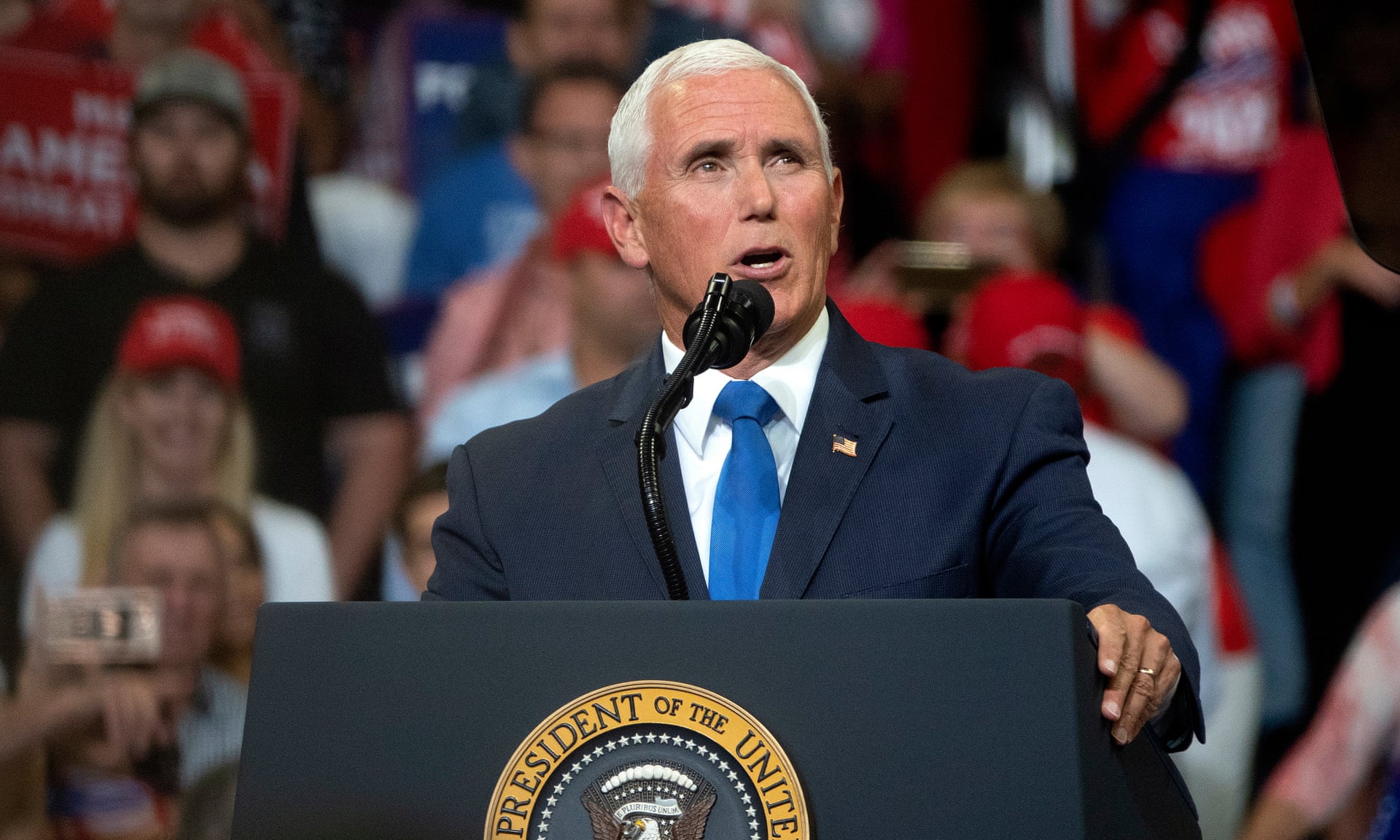 Mike Pence repeatedly refuses to say climate crisis is a threat to US At the end of a week in which the Trump administration rolled back Barack Obama's Clean Power Plan, Mike Pence declined repeated invitations to say the human-induced climate crisis is a threat to US national security.
Republicans
Republican Party Platform on the Environment Conservation is inherent in conservatism. As the pioneer of environmentalism a century ago, the Republican Party reaffirms the moral obligation to be good stewards of the God-given natural beauty and resources of our country. We believe that people are the most valuable resources and that human health and safety are the proper measurements of a policy's success. We assert that private ownership has been the best guarantee of conscientious stewardship, while some of the worst instances of degradation have occurred under government control. Poverty, not wealth, is the gravest threat to the environment, while steady economic growth brings the technological advances which make environmental progress possible.
Republicans give platform to climate science deniers at hearing on biodiversity The climate crisis has become a top issue among Democrats running for president. But many Republican lawmakers are still resistant to the science showing global heating is a serious, manmade problem. When Democrats in control of the House scheduled a hearing for international scientists to explain their warnings that humans are critically wounding biodiversity on Wednesday, conservative members of Congress called on career climate science deniers to testify alongside them.