What Can I Do About Climate Change?
Recycle, Reuse, Repurpose, Reduce
It is hard to see how we, as individuals, can make a difference because climate change is literally a global problem. Here are some links to help you find ways to reduce your carbon footprint.
"If it can't be reduced, reused, repaired, rebuilt, refurbished, refinished, resold, recycled or composted, then it should be restricted, redesigned or removed from production."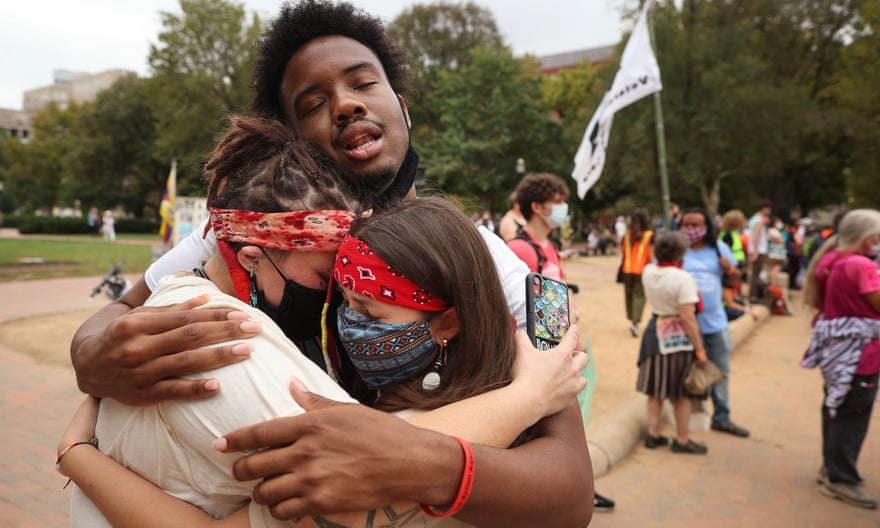 Ten ways to confront the climate crisis without losing hope For a long time we have told horror stories about ice and coral reefs and violent weather events to try to wake people up to the fact that the climate is changing. I have a different fear now – that this chaos will come to seem inevitable, and even normal, as war does to someone who has lived their life in wartime. I believe we now need to tell stories about how beautiful, how rich, how harmonious the Earth we inherited was, how beautiful its patterns were, and in some times and places still are, and how much we can do to restore this and to protect what survives. To take that beauty as a sacred trust, and celebrate the memory of it. Otherwise we might forget why we are fighting.

Climate Mobilization We are on a mission to initiate a WWII-scale mobilization to reverse global warming and the mass extinction of species in order to protect humanity and the natural world from climate catastrophe. We are an innovation lab focused on developing and launching frameworks, messaging, and organizing approaches to accelerate the global transition into "Emergency Mode" in order to reverse climate change and the ecological crisis.

People Share Ways For The Average Person To Fight Climate Change The world has problems. One of it's biggest is the threat of climate change. Most people, and all scientists feel we are actually beyond the "threat" stage, we are in full on panic mode. There is no threat, the effect is upon us. Rising tides, killer storms, erratic and extreme temperatures are all signs that we may need to start acting fast to reverse the dark destiny upon us. Climate change is real and it is going to cause more damage than you can imagine if we don't act fast.
EPA: What You Can Do The choices we make as individuals, within our local communities, and at state and national levels impact the condition of our environment, including many of the trends monitored by the ROE. Use the links on this page to learn how you can protect the environment, contribute to a sustainable future, and protect your health from environmental hazards.
Appliances
Refrigerant Management Every refrigerator and air conditioner contains chemical refrigerants that absorb and release heat to enable chilling. Refrigerants, specifically CFCs and HCFCs, were once culprits in depleting the ozone layer. Thanks to the 1987 Montreal Protocol, they have been phased out. HFCs, the primary replacement, spare the ozone layer, but have 1,000 to 9,000 times greater capacity to warm the atmosphere than carbon dioxide.
Your Gas Stove Is Bad for You and the Planet What the gas companies will not tell you is that your stove is a danger not just to the world's climate but also to your own family's health.
Composting

The Science of Composting Composting comes with countless benefits and is an affordable, easy-to-follow procedure. The environment will thrive if everyone limits what they drop down their garbage disposal and minimizes their trash heap by creating a compost bin, whether you're using worms to compost or going the old fashioned route. Much like recycling has become second nature and widespread, capitalizing on composting can make the world a better place and help nature be nurtured for its breathtaking beauty.

DIY Compost Bin Ideas – How to Make Compost at Home What do banana peels, dead leaves, and cow poop all have in common? If you're thinking nutrients for the garden, you'd be right. Making your own compost adds nutrient-dense, rich soil to your garden and saves money and resources. Who doesn't love that idea? Compost is easy to get started, and you probably have scraps and compost-friendly items already. So throw them in and learn how to make your compost at home.
COMPOSTING: THE BASICS The art of composting has been part of our global culture since ancient times. The basic principles are quite simple, and adhering to them will result in an efficient and successful outcome. Studies have shown that home composting can divert an average of 700 lbs. of material per household per year from the waste stream. Municipal composting carries a greater environmental cost, but not nearly as high as if leaf and yard waste are disposed of by conventional means. Composting is an excellent way to avoid both wasting useful, natural resources and creating environmental problems, while at the same time producing a high quality and inexpensive soil amendment.
Composting Guru Our comprehensive guide offers step by step instructions to make compost — nature's perfect soil amendment. Dig in!
10 Tips for Making Better Compost Here are the top 10 ways we know of for making compost in less time and of better quality than ever before.
Food
Your Questions About Food and Climate Change, Answered How to shop, cook and eat in a warming world. The world's food system is responsible for about one-quarter of the planet-warming greenhouse gases that humans generate each year. That includes raising and harvesting all the plants, animals and animal products we eat — beef, chicken, fish, milk, lentils, kale, corn and more — as well as processing, packaging and shipping food to markets all over the world. If you eat food, you're part of this system.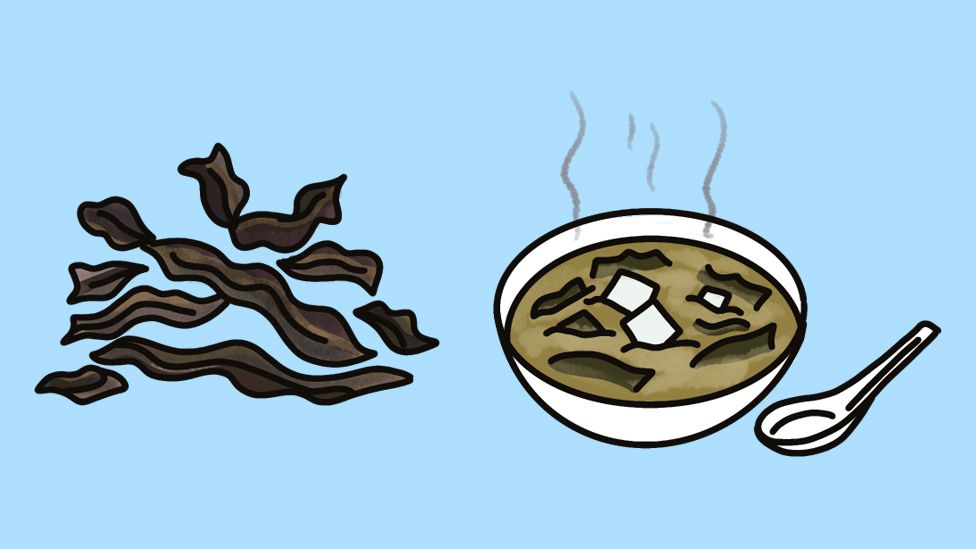 BBC: Five future 'super foods' that are good for you and the planet If you want to stay healthy and help save the planet, how about a dish of algae followed by some cactus and ancient grains?
Going flexitarian? Here's our guide. These four steps hit the key elements of a flexitarian diet.
Investing

Socially responsible investing: How to get started in 6 steps If you want to make a difference, one of the easiest ways is to donate money. However, doing good for a cause can also mean doing good for yourself and your future. That win-win scenario has historically been known as socially responsible investing. You will still see the term of "socially responsible" attached to plenty of investment options, but Farzana Hoque, acting director of research at US SIF, The Forum for Sustainable and Responsible Investment, says that most people have taken to calling the field "sustainable investing." Regardless of what you call it, the goal is the same: Make a return while making an impact.

A Guide to Sustainable Investing Sustainable investing is growing in popularity in no small part because of the public's increased awareness of our collective impact on the environment. Investors are also beginning to consider the effects of climate change and environmental damage, and what roles they themselves play by holding stock in companies that pollute the environment or release large amounts of carbon dioxide.
Personal Action
These Scientists Are Radically Changing How They Live To Cope With Climate Change When the US government is doing nothing to stop climate change, do your personal choices even matter? Here's how climate scientists are — and aren't — changing their lives.

How to Reduce Your Household's Carbon Footprint According to data from the Union of Concerned Scientists, the biggest opportunities for impact are from the way we get ourselves around and how we shop. These are followed closely by the energy we use in our homes and what we choose to eat. All of these are well within our reach to change and are actually quite simple to do so. Here are the specific actions that will drive the greatest change in your carbon footprint, based on data.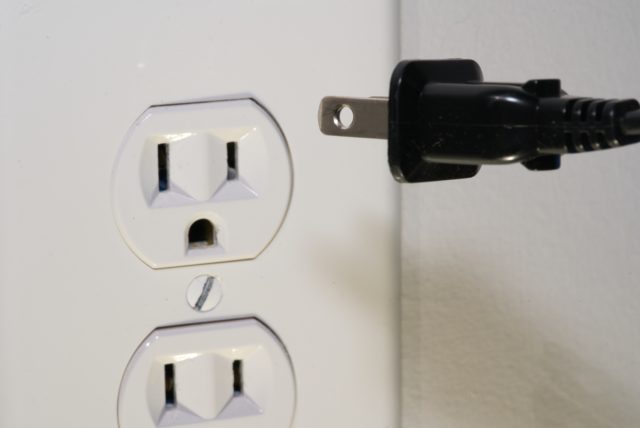 5 Easy Climate Actions You Can Take At Home Our actions really do add up. Positive climate action starts individually and builds collectively. Get started. Share your progress. Be empowered to make a difference.

The Issue with Tissue: How the U.S. Is Flushing Forests Away Consumers have power in their pocketbooks and can make a big difference through their toilet paper purchasing decisions. By following this scorecard, you can minimize the environmental toll your everyday toilet paper use is having on the planet. In addition, you can urge Procter & Gamble, which produces Charmin, to transition to a more responsible alternative by embracing tissue made from recycled content and sustainable alternative fibers for their at-home toilet paper.
Green Your College Dorm Room If just one in 10 students adopted energy-saving practices, we could avoid millions of pounds of climate-warming carbon pollution. Here are some ideas to help you do your part.

A Step-by-Step Guide to Fighting Climate Change. Step One: Get Pissed Off VICE recently spoke with organizers and strategists associated with Occupy Wall Street, the Sunrise Movement, Extinction Rebellion, Indivisible and "The Squad"—comprised of congresswomen Alexandria Ocasio-Cortez, Ilhan Omar, Rashida Tlaib and Ayanna Pressley—who said you have more leverage and influence over our planet's fate than you're likely aware.
Reckoning With Personal Responsibility In The Age Of Climate Change A couple weeks ago, I made the mistake of watching Netflix's new documentary series Our Planet after hitting a friend's weed pen. Even though I knew that famed naturalist David Attenborough's latest project aimed to explicitly address the effects of climate change, I was still expecting to (mostly) enjoy a big, splashy nature doc, letting myself become fully immersed in the overwhelming beauty and vastness of life on Earth — especially since, someday all too soon, many of these glorious scenes will be lost to us.
Popular Science - Here's how you can actually help stop climate change It takes more than turning off the lights, but it's all doable.
NDRC - How You Can Help Fight Climate Change It's true that aggressive policies and laws are crucial to save the planet. But carbon-cutting actions by individuals can also make a dent (especially when corporations and elected officials take note!). Here are some easy, concrete ways you can make a difference.
World leaders have done their bit on climate change, now here are 10 ways you can too World leaders signed a groundbreaking pledge in Paris which saw 190 countries across the globe agree to reduce global warming by less than 2C compared to pre-industrial levels.
8 Things Every Single Woman Should Be Doing Right Now to Counteract Climate Change If our government is backing down on trying to save the world we live in, we have to stand up. And if we all make these small changes, we might just be able to turn things around.
Climate change - what you can do It is easy to get disheartened or fearful about climate change. Australia has one of the highest rates of greenhouse gas emissions per person compared to other industrialised nations. We also consume relatively large amounts of the world's water, food, energy and fuel resources compared to people living in less industrialised countries. If we continue as we are now, the effects of global warming around the world could be catastrophic.
Earth Day - How to Act on Climate Change The scientific evidence is clear and irrefutable — human activity is causing our planet to warm at an alarming rate. International bodies of scientists have warned that we have just over a decade to halve our emissions to avoid the most devastating impacts of climate change on our food supply, national security, global health, extreme weather, and more.
Scientific American - 10 Solutions for Climate Change The enormity of global warming can be daunting and dispiriting. What can one person, or even one nation, do on their own to slow and reverse climate change?
Discover Where You Can Make the Biggest Difference Video
Proper Disposal

How to correctly get rid of unused medication Take a deep dive into the back of your bathroom cabinets and you're almost guaranteed to find a bottle or two of medication you've been prescribed over the years. And, although it's likely to have been given to you to help cure a temporary issue that you've not given any thought to for quite some time, hanging onto it is something that we're all tempted to do.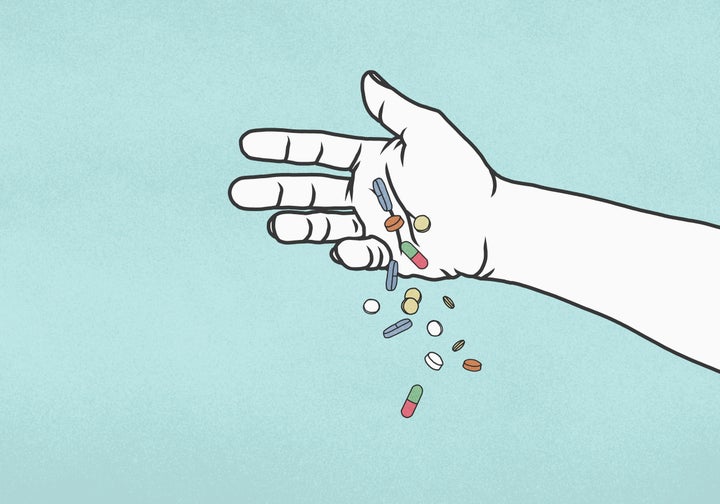 How To Properly Dispose Of Unused Medication One area where many people lack knowledge is the question of unused medications ― from over-the-counter painkillers to prescription ointments and creams to vitamins and supplements.
Recycling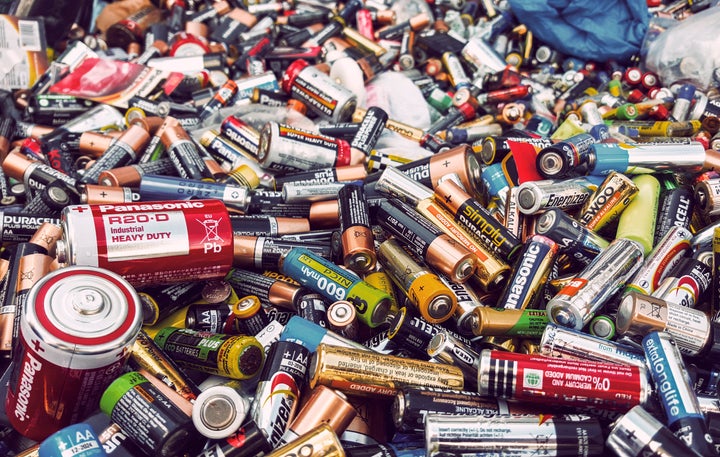 How To Responsibly Dispose Of Used Batteries Recycling is extremely important, but as many Americans have noted, it can be a confusing process. This is particularly true when it comes to disposing of batteries.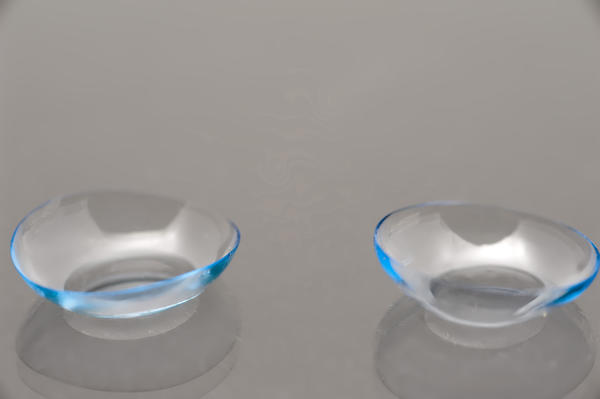 Contact lenses, corks and Christmas lights can all be recycled. Here's how. Recycling used to be so simple: aluminum cans, glass bottles, newspapers and paper bags. The sheer amount of disposable items has turned a garbage problem into a garbage crisis, says Tom Szaky, founder and chief executive of TerraCycle. The company's mission is recycling the previously unrecyclable, such as cigarette butts, contact lenses and chewing gum.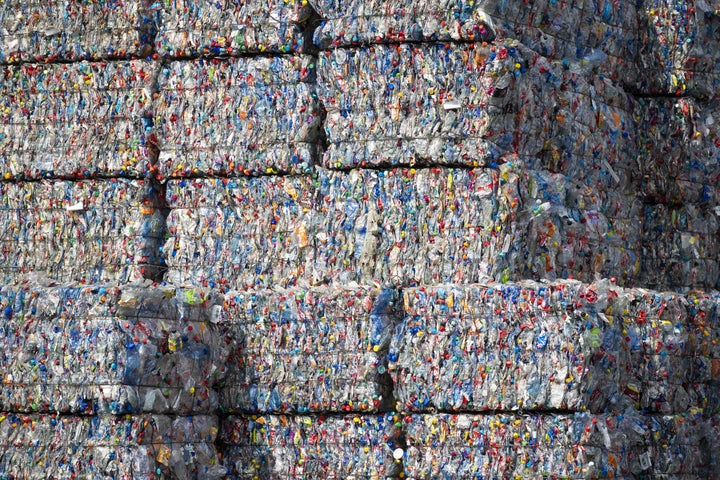 Recycling Tips: How To Avoid Throwing The Wrong Stuff In Your Bin Depending on where you live, the rules around recycling can differ wildly. In some places, people are allowed to throw all their recyclables into the same bin. In other towns, they must separate paper or cardboard from cans and bottles. Requirements for plastics are particularly confounding, which partly explains why only 9% of plastics get recycled.

NY State: Recycle Right NY Campaign The Recycle Right NY campaign focuses on one item per month that should either be "in" a recycling bin due to its value in recovery or "out" because it is either a contaminant to the recycling stream or appropriately recycled elsewhere. The top twelve items were identified by recycling stakeholders and became the structure of the campaign.
6 Things You're Recycling Wrong Can you recycle coffee cups or greasy pizza boxes? If you're tossing things in the recycling bin out of sheer hope, you might be an "aspirational recycler."
Transportation
Don't fly if you can help it Flying causes climate change
Flying or frying? Air trips release huge quantities of greenhouse gases, and they do so up in the sky where they're more damaging. If you can, try to find an alternative to flying.
Public Transportation for Fewer Emissions, Energy Independence If you want to help reduce global warming, air pollution, and your monthly living costs, one of the best things you can do is to get out of your car. By walking or riding a bicycle for short trips, or taking public transportation for longer ones, you will significantly reduce the amount of pollution and greenhouse gas emissions you generate each day.
Upcycling

Upcycled Food Association We're building a food system in which all food reaches its highest and best use.
Water Conservation

Sink Twice Sink Twice, a device that saves approximately 1 gallon of water (4 liters) for each trip to the bathroom (typically 5 times per day and used by an average household size of 4 people). Sink Twice was designed to fit today's toilets and future toilets, but with an expander pack, it can fit older toilets just as easily. Sink Twice is reliable, durable, and cost effective. It is designed to pay for itself many times during its useful life. Ultimately, Sink Twice was designed as a "drought-buster." Not only is it effective in lowering individual water bills, but implemented on a wide scale, it can have an absolutely tremendous impact on preserving our precious fresh water resources.
Wishcycling

How to keep recycling from turning into 'wishcycling' "People want to do the right thing," Harrison said. "They want the environmental impact of strong recycling. But in order to get the rewards that we're all going for we have to put the right things in the bin."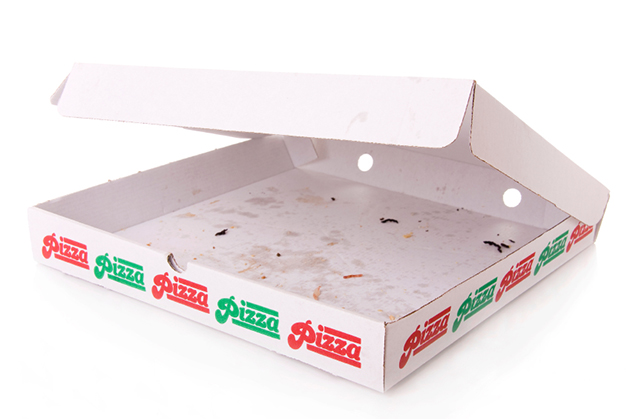 Everything You Need to Know About Wishcycling Wishcycling is the process of putting items in a recycling bin instead of the trash even if you're not sure whether they are recyclable or not. Many wishcyclers are under the impression that if they've made a mistake by putting a non-recyclable in the bin, the recycling center will be able to spot the error and sort it out. But, that's not the case. Although common, wishcycling is a harmful practice that must be stopped.