Welcome
"We don't inherit the earth from our ancestors;
we borrow it from our children."
-- the wisdom of Chief Seattle
The ClimateChange.Tips website is for people who are concerned about climate change. Our goal is to make it easy to stay abreast of the best, trusted information on the science, social activism, and politics of this looming crisis. We intend to empower individuals to make lifestyle changes that will reduce their carbon footprint.
A short list of things you can do today:
Get involved and VOTE!
Use reusable bags and bottles.
Avoid all plastic where possible.
Recycle correctly and compost.
Use energy efficient appliances and bulbs.
Insulate and turn down the heat and hot water.
Walk, take public transport, carpool, and avoid flying.
Eat less red meat.
Plant trees.
Get family, friends, and your workplace to make similar changes.
" Saving our planet, lifting people out of poverty, advancing economic growth... these are one and the same fight. We must connect the dots between climate change, water scarcity, energy shortages, global health, food security and women's empowerment. Solutions to one problem must be solutions for all."
— Ban Ki-moon
"Now is the time to understand more, so we fear less."

"There are absolutely people dying climate-related deaths right now."
Misha Coleman, World Health Organization
If you have comments or suggestions, please email them to editor@climatechange.tips.
Our Inspiration
One Thing You Can Do Now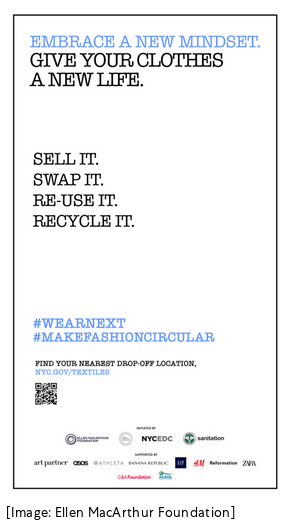 Click for more information.
News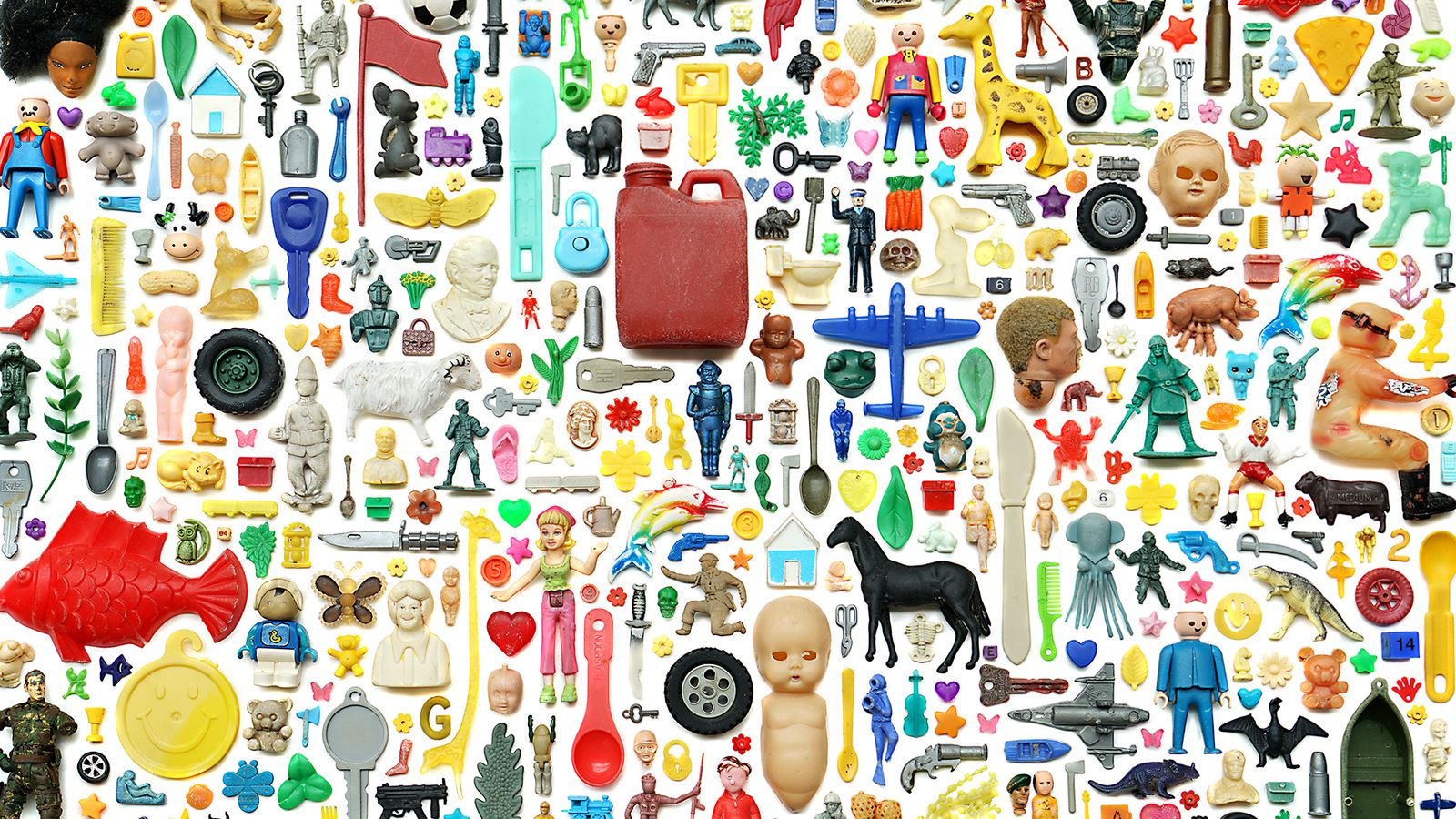 Special report: Our plastic planet Activist consumer groups are pushing for less use, and to some extent, less production, while industry aims for increased recycling. Plastics demand is projected to only increase — and the footprint of plastic pollution with it.

Climate Mobilization We are on a mission to initiate a WWII-scale mobilization to reverse global warming and the mass extinction of species in order to protect humanity and the natural world from climate catastrophe. We are an innovation lab focused on developing and launching frameworks, messaging, and organizing approaches to accelerate the global transition into "Emergency Mode" in order to reverse climate change and the ecological crisis.

Following the Money That Undermines Climate Science It's difficult to figure out who's funding climate denial, because many of the think tanks that continue to question established climate science are nonprofit groups that aren't required to disclose their donors. That's true of the Competitive Enterprise Institute, a free-market research organization in Washington that disputes that climate change is a problem.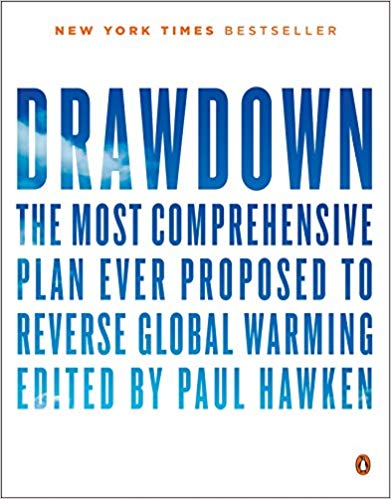 Drawdown: 100 Solutions to Reverse Global Warming Project Drawdown gathers and facilitates a broad coalition of researchers, scientists, graduate students, PhDs, post-docs, policy makers, business leaders and activists to assemble and present the best available information on climate solutions in order to describe their beneficial financial, social and environmental impact over the next thirty years.
Recent News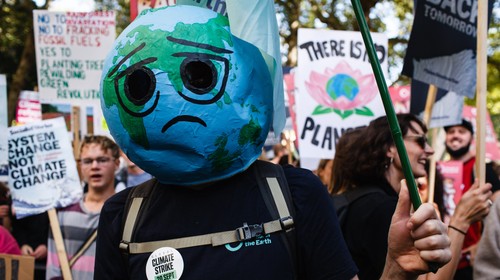 2020-09-26 The 12 Arguments Every Climate Denier Uses – and How to Debunk Them In Europe, you don't often rub shoulders with someone who doesn't believe in climate change. Although climate change denial is alive and well in America – not least in the White House – people here mostly accept that climate change is, to some degree, happening. But that doesn't mean climate denialism has gone away. Instead, according to new research from the University of Cardiff, it has simply changed shape, into something they call "discourses of delay". These 12 arguments, favoured by politicians and industry figures, are a more subtle way of downplaying the need for action on climate change than full-on denialism, but no less corrosive to efforts to mitigate damaging climate effects. And they're filtering into the public consciousness rapidly. Rather than arguing that climate change isn't happening, now you hear people arguing that it's too late, too difficult, too controversial, too unfair, too hasty, to take serious action on climate change.

2020-09-25 The evidence is compelling on human activity as the principal cause of global warming So why the scientific confidence in attributing the warming to human emissions? Because an abundance of temperature data matches with high-quality observations of CO2 emissions and, since 1955, with the resulting atmospheric concentrations. Using these data, the global scientific community has confirmed, by detailed analyses using computer models of how our planet works, that the only plausible explanation for the warming is the emissions of greenhouse gases by humans. The point here deserves emphasis: We know from observed temperature increases (and not simply through modeling) that Earth is warming. No one seriously contests that. Those who might wish that warming were caused by something other than humanity's use of fossil fuels have never proven another possible cause of that warming: If not fossil fuels, then what? No response to that question can be authoritatively answered and proven.

2020-09-18 Ecologists sound alarm on plastic pollution -"Unless growth in plastic production and use is halted, a fundamental transformation of the plastic economy to a framework based on recycling is essential, where end-of-life plastic products are valued rather than becoming waste," says Chelsea Rochman, assistant professor in the Department of Ecology & Evolutionary Biology at the University of Toronto (U of T), and senior author of a study published in Science outlining the accelerating pace with which plastic emissions enter Earth's waterways annually.

2020-09-14 Earth may temporarily pass dangerous 1.5 C warming limit by 2024, major new report says There's a one-in-four chance the global annual average temperature will exceed 1.5℃ above pre-industrial levels for at least one year over the next five years. The chance is relatively small, but still significant and growing. If a major climate anomaly, such as a strong El Niño, occurs in that period, the 1.5℃ threshold is more likely to be crossed. El Niño events generally bring warmer global temperatures.

2020-09-11 How Big Oil Misled The Public Into Believing Plastic Would Be Recycled -"If the public thinks that recycling is working, then they are not going to be as concerned about the environment," Larry Thomas, former president of the Society of the Plastics Industry, known today as the Plastics Industry Association and one of the industry's most powerful trade groups in Washington, D.C., told NPR.

2020-09-04 I've Seen a Future Without Cars, and It's Amazing Without cars, Manhattan's streets could give priority to more equitable and accessible ways of getting around, including an extensive system of bike "superhighways" and bus rapid transit — a bus system with dedicated lanes in the roadway, creating a service that approaches the capacity, speed and efficiency of the subway, at a fraction of the cost. Eliminating most cars in Manhattan would also significantly clean up the air for the entire region. It would free up space for new housing and create hundreds of acres of new parks and pedestrian promenades, improving the fundamental health, beauty and livability of America's largest metropolis.

2020-08-18 How climate change could expose new epidemics Climate change—already wreaking havoc with one degree Celsius of warming—is also emerging as a driver of infectious disease, whether by expanding the footprint of malaria- and dengue-carrying mosquitos, or defrosting prehistoric pathogens from the Siberian permafrost.

2020-08-17 Warming Greenland ice sheet passes point of no return The finding, published today, Aug. 13, in the journal Nature Communications Earth and Environment, means that Greenland's glaciers have passed a tipping point of sorts, where the snowfall that replenishes the ice sheet each year cannot keep up with the ice that is flowing into the ocean from glaciers.

2020-08-16 Bill Gates: 3 lessons from COVID-19 to help us tackle climate change I realize that it's hard to think about a problem like climate change right now. When disaster strikes, it is human nature to worry only about meeting our most immediate needs, especially when the disaster is as bad as COVID-19. But the fact that dramatically higher temperatures seem far off in the future does not make them any less of a problem—and the only way to avoid the worst possible climate outcomes is to accelerate our efforts now. Even as the world works to stop the novel coronavirus and begin recovering from it, we also need to act now to avoid a climate disaster by building and deploying innovations that will let us eliminate our greenhouse gas emissions.

2020-08-16 Trump Eliminates Major Methane Rule, Even as Leaks Are Worsening The rollback of the last major Obama-era climate rule is a gift to many beleaguered oil and gas companies, which have seen profits collapse from the Covid-19 pandemic. But it comes as scientists say that the need to rein in methane leaks at fossil fuel wells nationwide has become far more urgent, and new studies indicate that the scale of methane pollution could be driving the planet toward a climate crisis faster than expected.

2020-08-16 Canada's Last Remaining Ice Shelf Crumbles Due to Global Warming Canada's 4,000-year-old Milne Ice Shelf on the northwestern edge of Ellesmere Island had been the country's last intact ice shelf until the end of July when ice analyst Adrienne White of the Canadian Ice Service noticed that satellite photos showed that about 43% of it had broken off. She said it happened around July 30 or 31.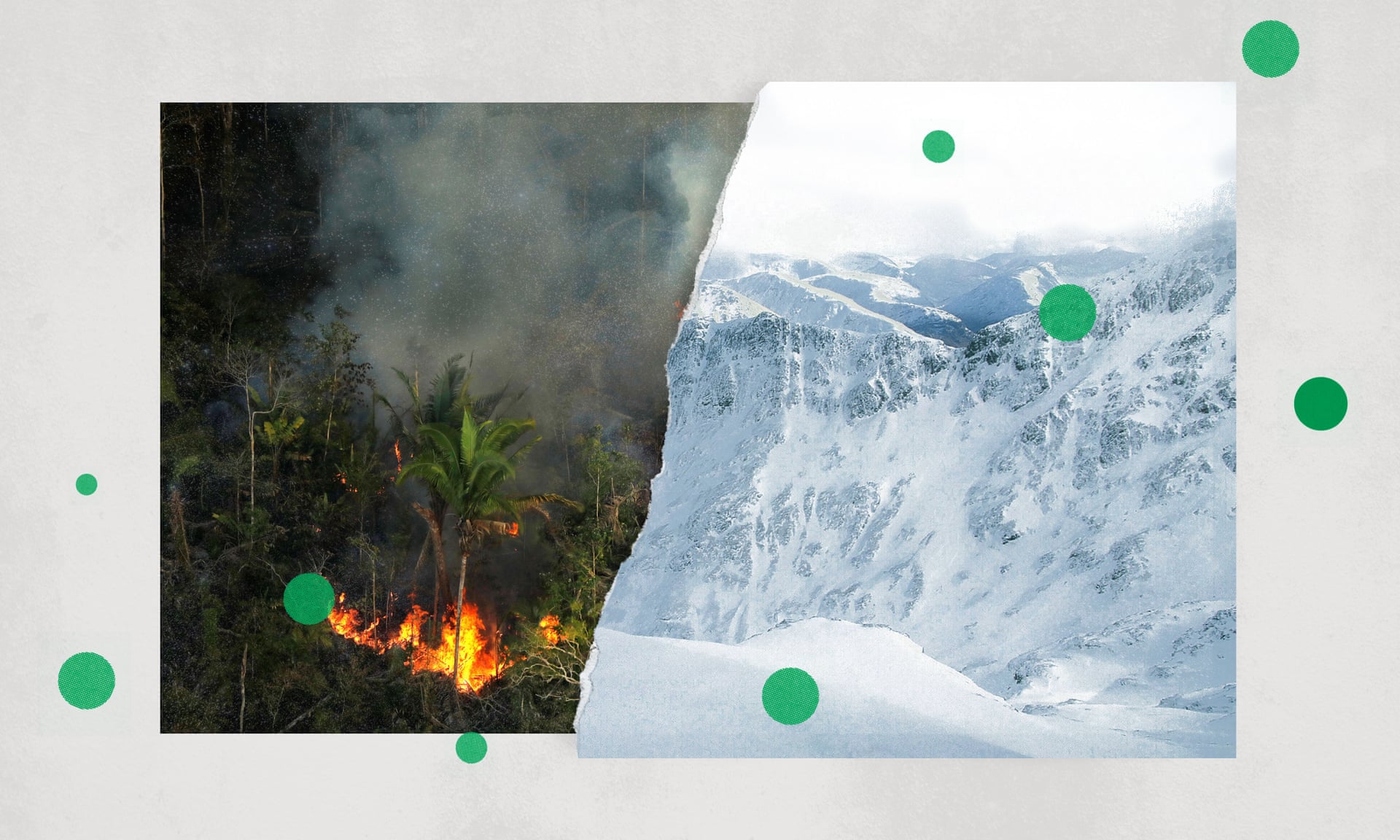 2020-08-05 What can you do to fight the climate crisis? As the climate crisis intensifies, scientists and experts agree that systemic change is critical. But while individual efforts alone aren't enough to reverse global heating, that doesn't mean there's nothing we can do. We asked several climate scientists and advocates about individual actions that can make a difference.

2020-08-03 Canadian ice caps disappear, confirming 2017 scientific prediction The St. Patrick Bay ice caps on the Hazen Plateau of northeastern Ellesmere Island in Nunavut, Canada, have disappeared, according to NASA satellite imagery. National Snow and Ice Data Center (NSIDC) scientists and colleagues predicted via a 2017 paper in The Cryosphere that the ice caps would melt out completely within the next five years, and recent images from NASA's Advanced Spaceborne Thermal Emission and Reflection Radiometer (ASTER) have confirmed that this prediction was accurate.

2020-07-31 We've been having the wrong debate about nuclear energy The debate on both sides often misses key points. A central tenet of much of the pro-nuclear rhetoric is a misleadingly gloomy portrayal of renewable energy options. Meanwhile, absolutist arguments against nuclear energy too often apply primarily to older plants no longer being built. And at times both sides tend to hang their hats on optimistic advances in technologies that may or may not become commercially available in time to make needed progress toward decarbonization. Given a pressing need to re-think the world's energy systems, it's worthwhile talking about nuclear energy. But first, spurious and inflammatory claims have to be cast aside in favor of a fair appraisal of the best and quickest ways to move beyond fossil fuels.

2020-07-17 Nuclear power has a big role to play in the energy transition. Here's why Today, some enterprises are proposing a new technological approach, built on a different type of fission energy production based on the coupling of particle accelerators and subcritical reactors. This technology – termed the 'accelerator driven system, pioneered in CERN in the 1990s – aims to reduce the lifetime of existing radiotoxic nuclear waste and to produce carbon-free energy at an affordable price of less than 5 cents per kWh. This technology is safer, scalable, sustainable and resistant to proliferation. The key innovation is the use of a proton accelerator to generate a high-intensity neutron source which induces fission reactions in the core. Yet as soon as the accelerator stops, the fission reaction also stops. The sub-criticality of the core implies an intrinsic safety; runaway accidents of the Chernobyl type are impossible. As the system proposed is equipped with passive heat removal, a meltdown accident of the Fukushima or Three-Mile Island types would also be impossible. The reduced waste produced from such a plant will have shorter lifetimes (around 500 years vs. 300,000 years) because the reaction uses thorium-based rather than uranium-based fuel. The system also provides the possibility of using present nuclear waste as fuel, therefore reducing the amount and radioactive profile of today's large waste inventory. With thorium fuel, plutonium production is negligible, eliminating the most common element for nuclear bombs. The IAEA states that the thorium fuel cycle would be "intrinsically proliferation-resistant".

2020-07-14 Saudi Arabia censors fossil fuel subsidy discussion as G20 host Sources close to the G20 preparations told Climate Home News the Saudi authorities were uncomfortable with the term "subsidy" and asked for the word to be removed from policy proposals. Instead of "fossil fuel subsidies" ­– an established concept in the energy literature – they inserted "fossil fuel incentives" – a term with no commonly agreed definition.

2020-07-14 Death Valley sets record for planet's hottest temperature in years — and the heat wave is forecast to spread The official weather observing station in Death Valley, California — called Furnace Creek for obvious reasons — reached a scorching 128 degrees Fahrenheit on Sunday. That is the hottest temperature anywhere on the planet since 2017 and only one degree behind what experts say is likely the hottest temperature ever recorded on Earth.

2020-07-14 Jane Goodall on conservation, climate change and COVID-19: "If we carry on with business as usual, we're going to destroy ourselves" We brought this on ourselves because the scientists that have been studying these so-called zoonotic diseases that jump from an animal to a human have been predicting something like this for so long. As we chop down at stake tropical rainforest, with its rich biodiversity, we are eating away the habitats of millions of animals, and many of them are being pushed into greater contact with humans. We're driving deeper and deeper, making roads throughout the habitat, which again brings people and animals in contact with each other. People are hunting the animals and selling the meat, or trafficking the infants, and all of this is creating environments which are perfect for a virus or a bacteria to cross that species barrier and sometimes, like COVID-19, it becomes very contagious and we're suffering from it.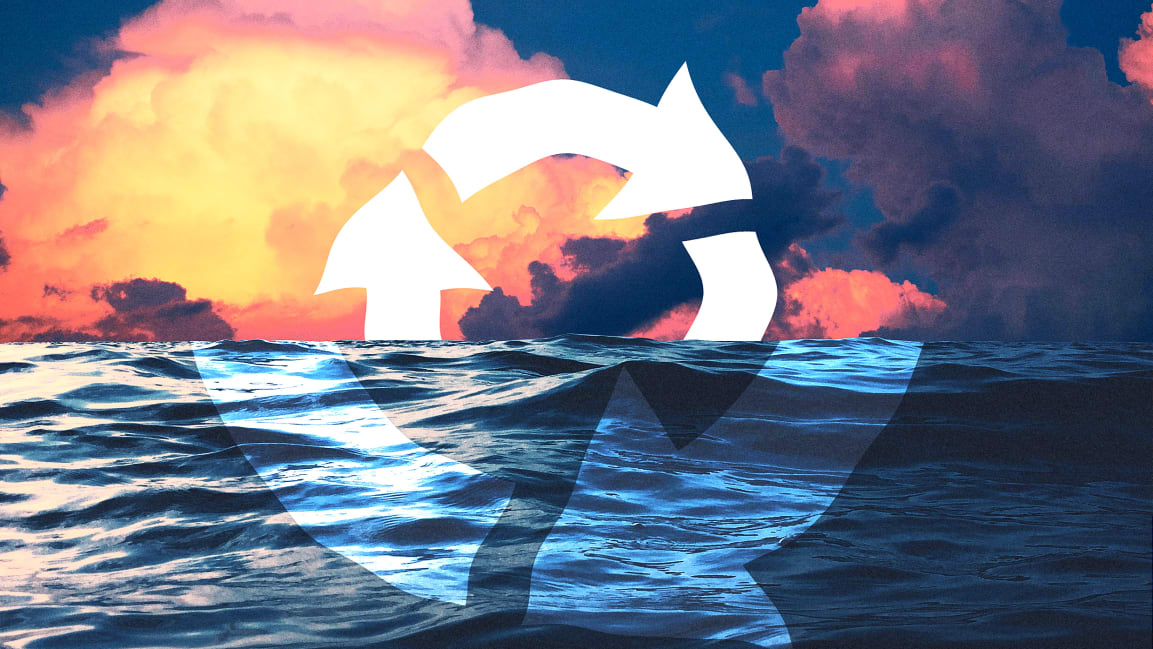 2020-07-14 Every $1 invested in ocean sustainability generates $5 of benefits for the planet The world's oceans are a hotbed of economic activity, from tourism to international shipping to commercial fishing. Ocean-based industries account for 31 million full-time jobs and trillions of dollars of economic benefits every year. But as climate change worsens, the ocean and its industries are under threat. There's good news, though: investing in ocean sustainability is worth the cost: every $1 in key ocean actions can generate $5 in economic, health, and environmental benefits.

2020-07-14 Nuclear "Power Balls" May Make Meltdowns a Thing of the Past In a conventional nuclear reactor, the main line of defense against a meltdown is the fuel control rod, which power plant operators use to control the fission rate in the core. If things get too hot, they push more rods into the core so the fission rate—and temperature—goes down. Every operating nuclear reactor in the world is also ensconced in a massive containment structure designed to prevent radioactive material from escaping if something goes wrong. But with triso fuel, these safety features are redundant, since each particle is effectively wrapped in a control rod. This opens the door for small reactor designs that wouldn't have been possible before. "Now you don't have to go build this large containment vessel that costs hundreds of millions of dollars for a reactor, because the fuel carries its own containment," says Joel Duling, the president of the Nuclear Operations Group at BWXT, a company that makes triso fuel and nuclear reactors. "So you can have a reactor that fits in a cargo container and still has all the safety features of a traditional commercial reactor."