Welcome
"We don't inherit the earth from our ancestors;
we borrow it from our children."
-- the wisdom of Chief Seattle
"Be Imperfectly Vegan
Be Imperfectly Zero Waste
Be Imperfectly Plastic Free
Be Imperfectly Sustainable

 
Because small conscious changes
are better than none at all."


--Amber Allen @thefairlylocalfamily
The ClimateChange.Tips website is for people who are concerned about climate change. Our goal is to make it easy to stay abreast of the best, trusted information on the science, social activism, and politics of this looming crisis. We intend to empower individuals to make lifestyle changes that will reduce their carbon footprint.
A short list of things you can do today:
Get involved and VOTE!
Use reusable bags and bottles.
Avoid all plastic where possible.
Recycle correctly and compost.
Use energy efficient appliances and bulbs.
Insulate and turn down the heat and hot water.
Walk, take public transport, carpool, and avoid flying.
Eat less red meat.
Plant trees.
Get family, friends, and your workplace to make similar changes.
" Saving our planet, lifting people out of poverty, advancing economic growth... these are one and the same fight. We must connect the dots between climate change, water scarcity, energy shortages, global health, food security and women's empowerment. Solutions to one problem must be solutions for all."
— Ban Ki-moon
"Now is the time to understand more, so we fear less."

"There are absolutely people dying climate-related deaths right now."
Misha Coleman, World Health Organization
"The earth does not belong to man; man belongs to the earth. ... Whatever befalls the earth befalls the sons of the earth. Man did not weave the web of life; he is merely a strand in it. Whatever he does to the web, he does to himself."
 
--Chief Seattle
If you have comments or suggestions, please email them to editor@climatechange.tips.
Our Inspiration
One Thing You Can Do Now
Clean Greener
Many common household cleaning products contain volatile organic compounds, which easily become vapors or gases. They are known to trigger asthma in some people and can also cause headaches and allergic reactions.
Click here for more information.
News

Sir David Attenborough speech to the UN Security Council Sir David Attenborough outlines the action needed by all countries at COP26 to tackle the threat of climate change.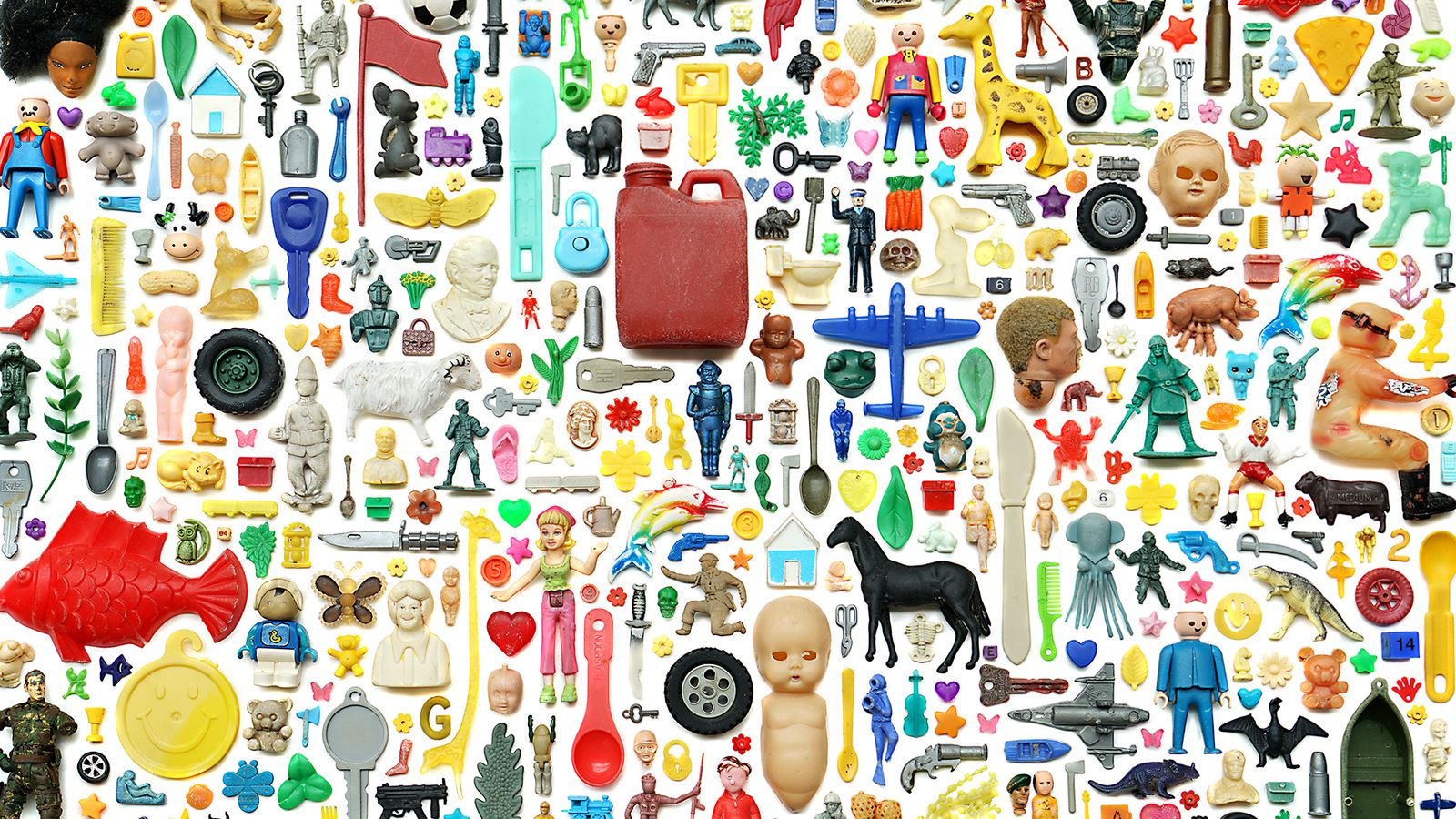 Special report: Our plastic planet Activist consumer groups are pushing for less use, and to some extent, less production, while industry aims for increased recycling. Plastics demand is projected to only increase — and the footprint of plastic pollution with it.

Climate Mobilization We are on a mission to initiate a WWII-scale mobilization to reverse global warming and the mass extinction of species in order to protect humanity and the natural world from climate catastrophe. We are an innovation lab focused on developing and launching frameworks, messaging, and organizing approaches to accelerate the global transition into "Emergency Mode" in order to reverse climate change and the ecological crisis.

Following the Money That Undermines Climate Science It's difficult to figure out who's funding climate denial, because many of the think tanks that continue to question established climate science are nonprofit groups that aren't required to disclose their donors. That's true of the Competitive Enterprise Institute, a free-market research organization in Washington that disputes that climate change is a problem.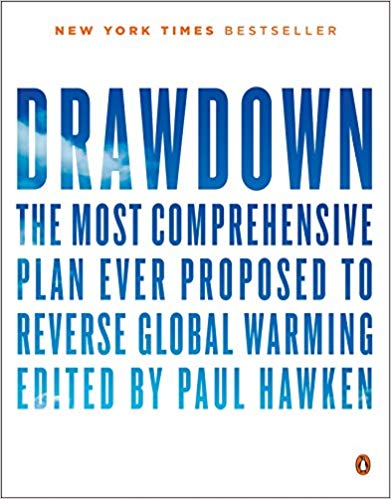 Drawdown: 100 Solutions to Reverse Global Warming Project Drawdown gathers and facilitates a broad coalition of researchers, scientists, graduate students, PhDs, post-docs, policy makers, business leaders and activists to assemble and present the best available information on climate solutions in order to describe their beneficial financial, social and environmental impact over the next thirty years.
Recent News

2022-01-16 Dutch climate activists target 29 firms after Shell win The Dutch branch of Friends of the Earth said Thursday it was targeting nearly 30 multinational companies to produce a plan to cut greenhouse emissions, with similar demands that won them a landmark case against Shell last year.

2022-01-14 The top 10 global weather and climate change events of 2021 The year 2021 made an indelible mark in the annals of weather history. Not only did it feature the most extreme heat wave in history – the late June heat wave over western North America that smashed all-time records by unprecedented margins – it also had four weather mega-disasters costing over $20 billion each, tied with 2017 for the most such disasters on record.

2022-01-14 Oceans Hit Record-High Temperatures In 2021, Another Sign Of Worsening Climate Crisis Global warming fuels deadly climate disasters, including intense droughts, extreme heat, worsening wildfires and more-powerful storms and floods. In 2021, Earth experienced the hottest July ever (again), the largest-ever single wildfire in California history (again), and deadly hurricanes and flooding along the Gulf of Mexico and on the Atlantic coast in the U.S. (again).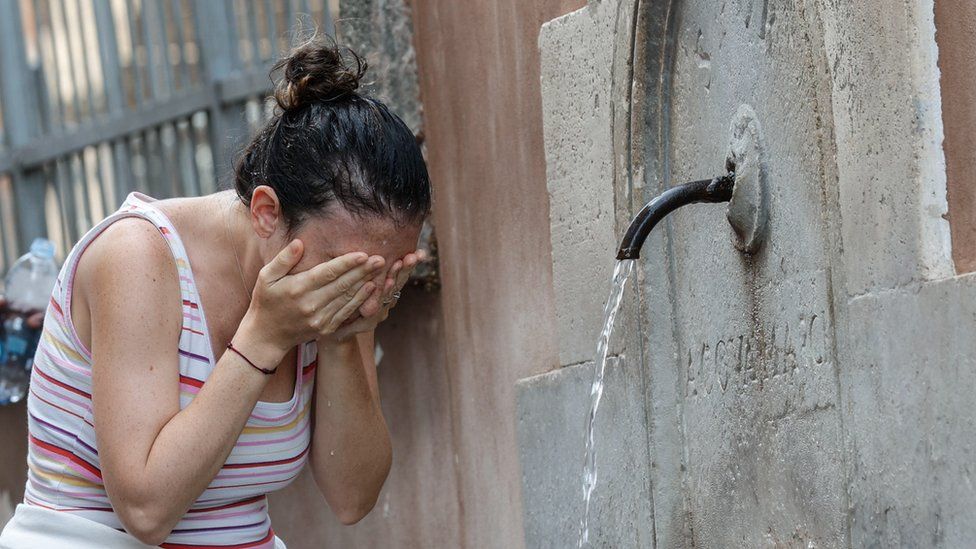 2022-01-11 Past seven years hottest on record - EU satellite data Scientists remarked that methane levels in the atmosphere increased to reach an unprecedented approximately 1,876 parts per billion. The growth rate of methane was also higher than in 2020 - Copernicus said both rates were very high compared to the past two decades of satellite data. Scientist say it is important to reduce methane levels because it is more potent than CO2, however it lasts much less time in the Earth's atmosphere.

2022-01-11 Common clay materials may help curb methane emissions One potential major advantage of the new system is that the chemical process involved releases heat. By catalytically oxidizing the methane, in effect the process is a flame-free form of combustion. If the methane concentration is above 0.5 percent, the heat released is greater than the heat used to get the process started, and this heat could be used to generate electricity.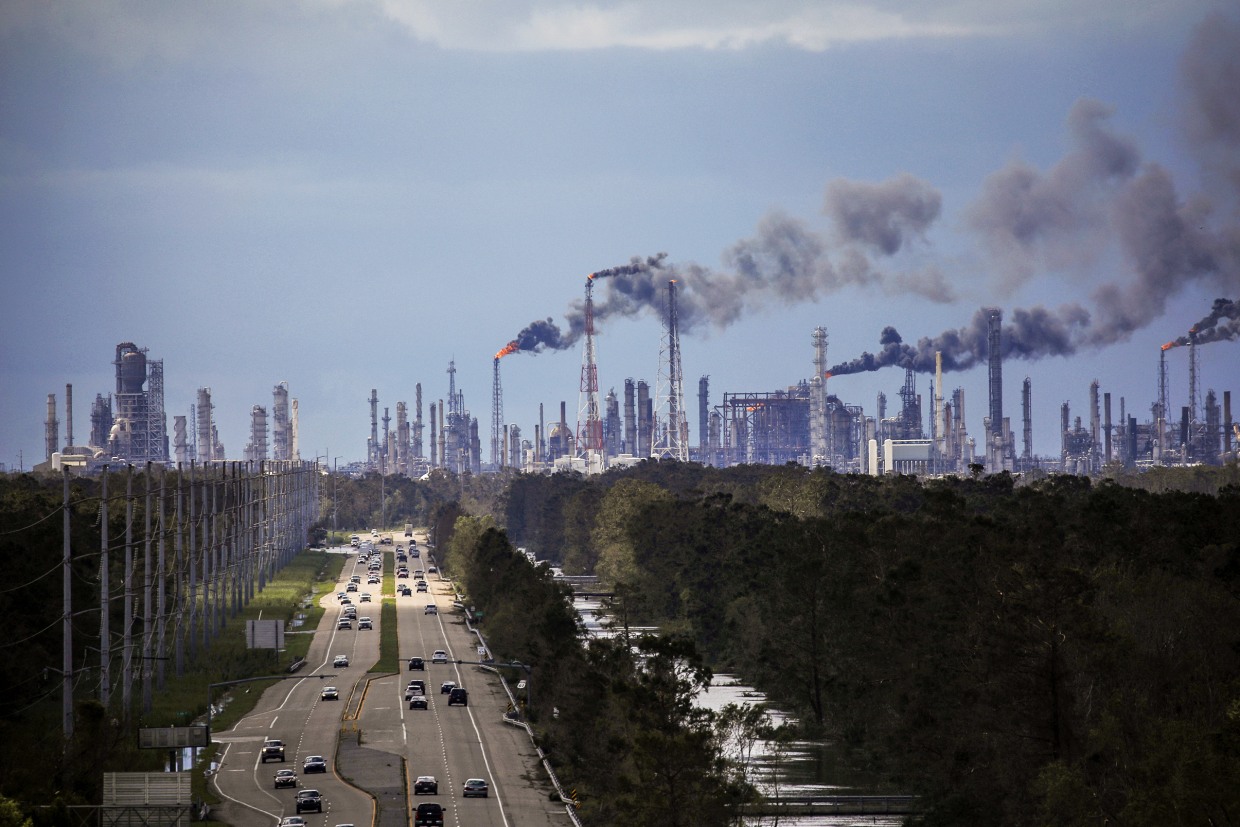 2022-01-11 U.S. greenhouse emissions rose in 2021, making it unlikely climate targets will be met -"We expected emissions to rise again. That's not in and of itself indicative that the U.S. is off track to meet our goals," said Kate Larsen, a partner at Rhodium who helped with the analysis. "What was concerning is that emissions rebounded faster than the overall economy." The economy grew about 5.7 percent in 2021, the report says, citing Goldman Sachs estimates of U.S. gross domestic product. Emissions in 2021 jumped largely due to an increase in the use of coal for power generation, which rose about 17 percent.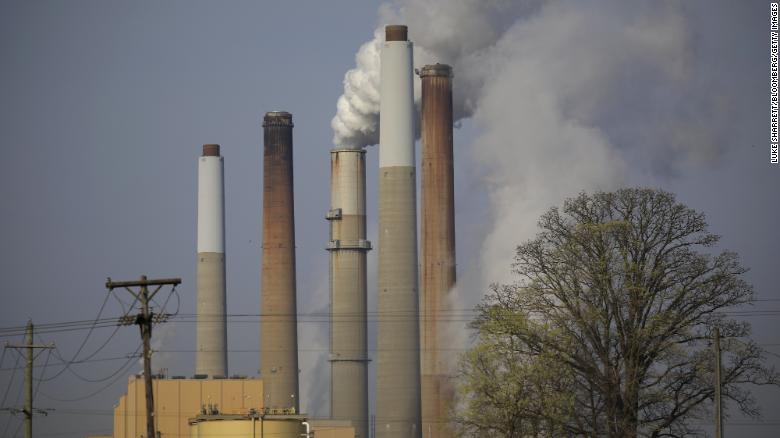 2022-01-11 Planet-warming emissions surged faster in the US than expected in 2021, analysts say (CNN)In a troublesome sign for President Joe Biden's climate goals, US greenhouse emissions surged back from a pandemic slump faster in 2021 than the overall economy, according to a preliminary analysis by the nonpartisan Rhodium Group. Energy analysts had expected to see a rebound of planet-warming emissions in 2021. But even so, the growth outpaced expectations, according to Kate Larsen, a partner at Rhodium Group and a co-author of the report. "Emissions grew even faster than the economic recovery and that was largely the rebound in coal generation," Larsen told CNN, noting that "there weren't any significant policies to make economic growth less carbon-intensive."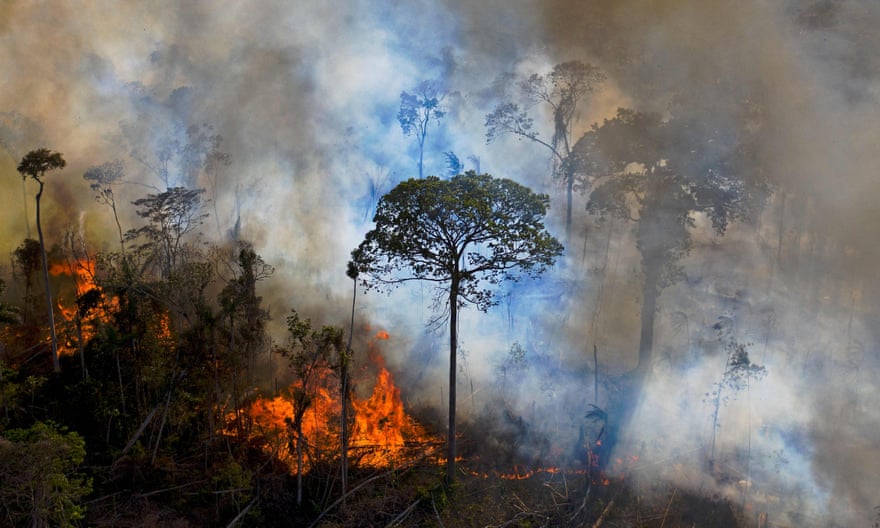 2022-01-11 How the speed of climate change is unbalancing the insect world The climate crisis is set to profoundly alter the world around us. Humans will not be the only species to suffer from the calamity. Huge waves of die-offs will be triggered across the animal kingdom as coral reefs turn ghostly white and tropical rainforests collapse. For a period, some researchers suspected that insects may be less affected, or at least more adaptable, than mammals, birds and other groups of creatures. With their large, elastic populations and their defiance of previous mass extinction events, surely insects will do better than most in the teeth of the climate emergency?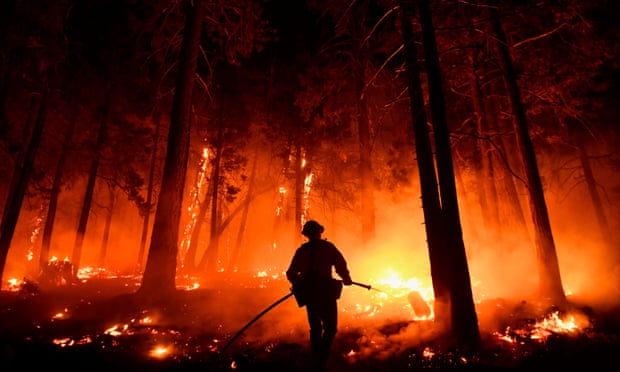 2022-01-11 US hit by 20 separate billion-dollar climate disasters in 2021, NOAA report says Damage from the year's 20 most costly disasters, which included thousands of wildfires burning across western states, frigid temperatures and hail storms in Texas, tornadoes in the south-east, and tropical storms saturating the east coast, totaled around $145bn. This makes 2021 the third costliest extreme weather year on record, with four tropical storms – Elsa, Fred, Ida and Nicholas – accounting for just over half the total price tag.

2022-01-08 The Old Man and the Tree If the goal is to minimize global warming, climate scientists often stress the importance of afforestation, or planting new forests, and reforestation, or regrowing forests. But there is a third approach to managing existing forests: proforestation, a term coined by climate scientist William Moomaw to describe the preservation of older existing forests. (Moomaw was a lead author of five major reports of the Intergovernmental Panel on Climate Change, which was awarded the Nobel Peace Prize in 2007.) All of these strategies have a role to play. But what Leverett has helped show in the last few years is how much more valuable proforestation is than we first thought. He has provided hard data that older trees accumulate far more carbon later in their life cycles than many had realized: In studying individual Eastern white pines over the age of 150, Bob was able to determine that they accumulate 75 percent of their total carbon after 50 years of age—a pretty important finding when every year counts in our struggle to mitigate the effects of climate change. Simply planting new forests won't do it.

2022-01-06 Greta Thunberg on the State of the Climate Movement Right now, what's holding us back is that we lack that political will. We don't prioritize the climate today. Our goal is not to lower emissions. Our goal is to find solutions that allow us to continue life [as it is] today. And, of course, you can ask, "Can't we have both?" But the uncomfortable truth is that we have left it too late for that. Or the world leaders have left it too late for that. We need to fundamentally change our societies now. If we would have started 30 years ago, it would have been much smoother. But now it's a different situation.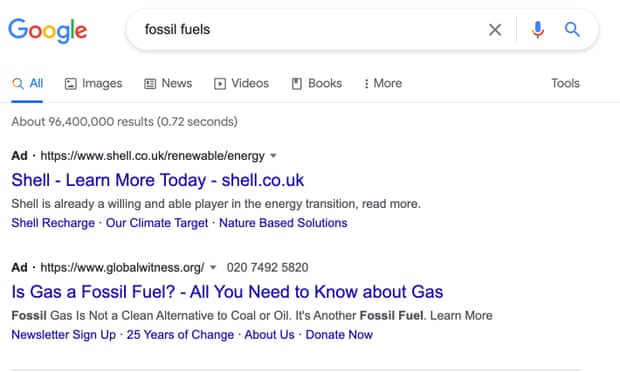 2022-01-05 Fossil fuel firms among biggest spenders on Google ads that look like search results Johnny White, a lawyer at environmental charity ClientEarth, called for stronger regulation of adverts placed by polluting industries. "Fossil fuel companies spend millions on incredibly sophisticated advertising campaigns, so sorting fact from fiction can be really tricky for the public. "Damaging greenwashing has become endemic – to stamp it out we need to legislate bans on all fossil fuel advertisements, just like what happened with tobacco."

2022-01-04 The Waste Age Waste is precisely what dissolves the distinction between nature and culture. Today, when the very weather is warped by the climate crisis, and plankton thousands of metres deep have intestinal tracts full of microplastics, the idea of a nature that is pristine or untouched is delusional. Nature and waste have fused at both planetary and microbiological scales. Similarly, waste is not merely a byproduct of culture: it is culture. We have produced a culture of waste. To focus our gaze on waste is not an act of morbid negativity; it is an act of cultural realism. If waste is the mesh that entangles nature and culture, it's necessarily the defining material of our time. We live in the Waste Age.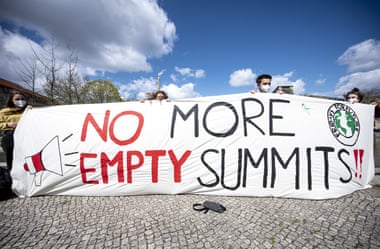 2021-12-31 2021: a year of climate crisis in review EO Wilson, who died on 26 December, had warned many times that humans could not continue to use the land and resources of the planet in the way they did. The biologist was caught up in controversies at times during his career. Nevertheless, his warning that "we live in a delusional state" if we do not understand the burden that the western way of life imposes on Earth, rings true even now.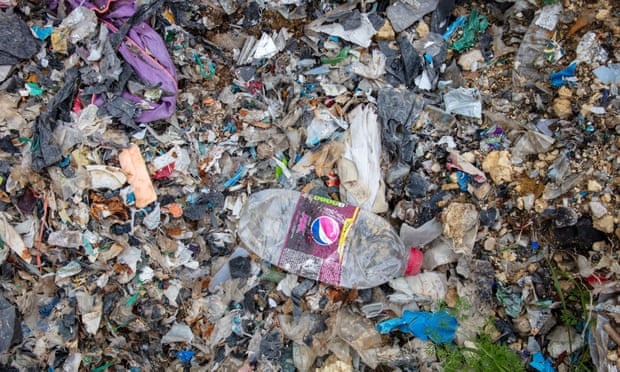 2021-12-31 'Waste colonialism': world grapples with west's unwanted plastic Vietnam and Turkey are two of a growing number of countries that have reported a sudden spike in plastic waste, after China's decision to ban waste imports in 2018 proved to be a watershed for the global trade. The decision "reverberated around the world", according to the United Nations, which added that nations in the global north "will, at last, have to face up to the true cost of their plastic addiction instead of shipping the problem to China, which has taken nearly half the world's waste since 1992".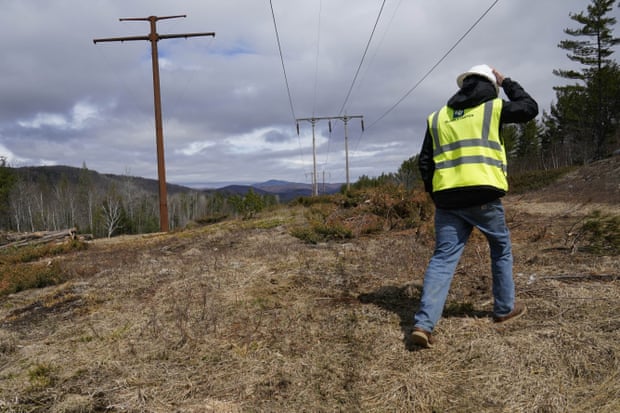 2021-12-29 How New England bungled its plan to transition to renewable energy -"This project was poorly designed from the beginning," said Pete Didisheim of the Natural Resources Council of Maine (NRCM). "The developer failed almost every step of the way to involve the public and to provide Maine with meaningful benefits." Proposed in 2017, the New England Clean Energy Connect project intended to transport 1,200 megawatts of Canadian hydropower through western Maine. But in a 60% to 40% referendum split this November, Maine residents voted to reject the transmission line.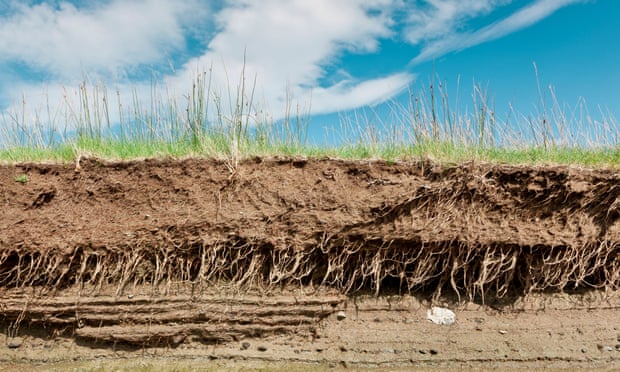 2021-12-25 The pandemic is a warning: we must take care of the earth, our only home It would be a mistake to believe that the pandemic is a crisis that will end, instead of the perfect warning for what is coming, what I call the new climatic regime. It appears that all the resources of science, humanities and the arts will have to be mobilised once again to shift attention to our shared terrestrial condition.

2021-12-22 VOICE ABOVE WATER is the story of a 90-year-old Balinese fisherman who can no longer fish because of the amount of plastic pollution in the ocean, instead he collects trash in hopes of being able to fish again. The story is a glimpse into how one human is using his resources to make a difference and a reminder that if we all play our part we can accomplish something much greater than ourselves.

2021-12-19 12 books on climate and the planet for the holidays Three are relentless in their can-do optimism: we have the ways and the means to meet the climate crisis. Another three transform anxiety into wonder and will, with compelling visualizations. A third set offers reflective engagements with history and nature. And the last three will transport readers into fictional worlds where they can recharge their own imaginations.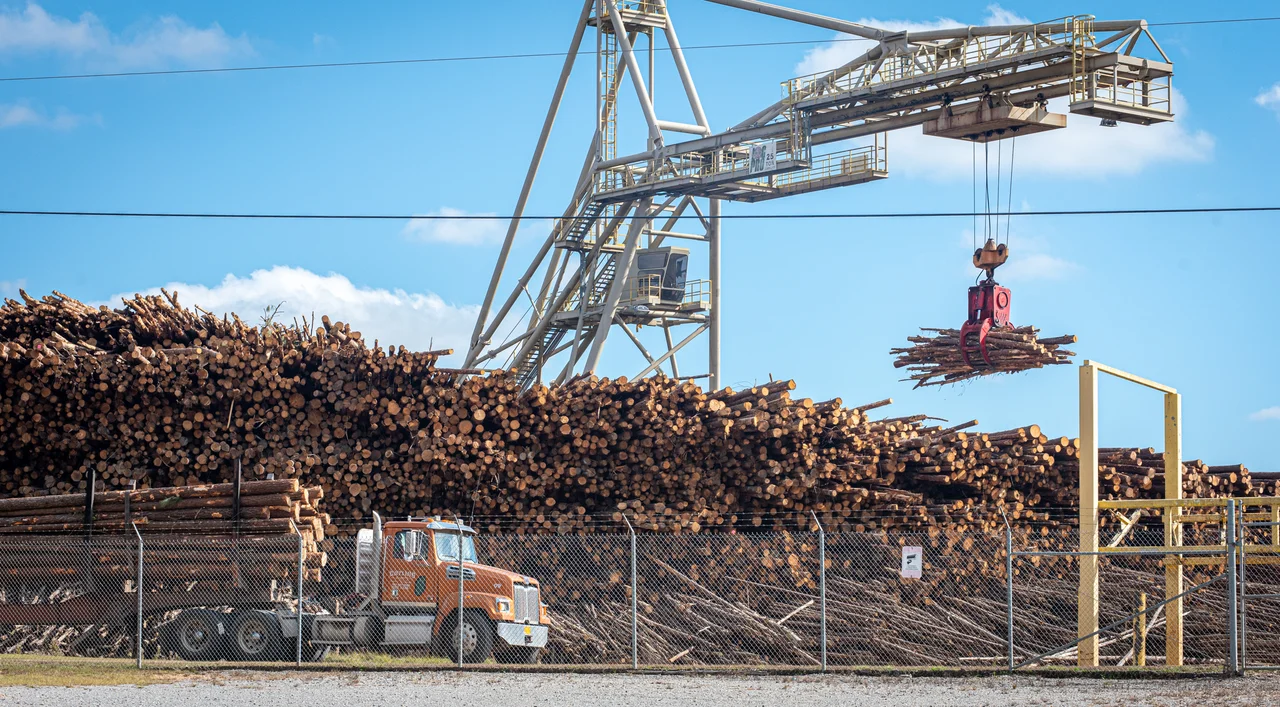 2021-12-18 A 'Green' Energy Project Leaves A Mississippi Town Gasping For Air Air pollution from wood pellet plants comes from various sources. There's the exhaust from a steady convoy of trucks. And, perhaps worst of all, the kiln that dries chipped trees to turn them into wood pellets, spewing loads of volatile organic compounds, or VOCs, that contribute to smog and ozone pollution; aggravate asthma and other lung conditions; cause cancer; and trigger itchy eyes and skin. In between, too, there are additional VOCs sent into the air when the hammermills shred trees and the pellets are fully processed.