Welcome
"We don't inherit the earth from our ancestors;
we borrow it from our children."
-- the wisdom of Chief Seattle
"Be Imperfectly Vegan
Be Imperfectly Zero Waste
Be Imperfectly Plastic Free
Be Imperfectly Sustainable

 
Because small conscious changes
are better than none at all."


--Amber Allen @thefairlylocalfamily
The ClimateChange.Tips website is for people who are concerned about climate change. Our goal is to make it easy to stay abreast of the best, trusted information on the science, social activism, and politics of this looming crisis. We intend to empower individuals to make lifestyle changes that will reduce their carbon footprint.
A short list of things you can do today:
Get involved and VOTE!
Use reusable bags and bottles.
Avoid all plastic where possible.
Recycle correctly and compost.
Use energy efficient appliances and bulbs.
Insulate and turn down the heat and hot water.
Walk, take public transport, carpool, and avoid flying.
Eat less red meat.
Plant trees.
Get family, friends, and your workplace to make similar changes.
" Saving our planet, lifting people out of poverty, advancing economic growth... these are one and the same fight. We must connect the dots between climate change, water scarcity, energy shortages, global health, food security and women's empowerment. Solutions to one problem must be solutions for all."
— Ban Ki-moon
"Now is the time to understand more, so we fear less."

"There are absolutely people dying climate-related deaths right now."
Misha Coleman, World Health Organization
"The earth does not belong to man; man belongs to the earth. ... Whatever befalls the earth befalls the sons of the earth. Man did not weave the web of life; he is merely a strand in it. Whatever he does to the web, he does to himself."
 
--Chief Seattle
If you have comments or suggestions, please email them to editor@climatechange.tips.
Our Inspiration
One Thing You Can Do Now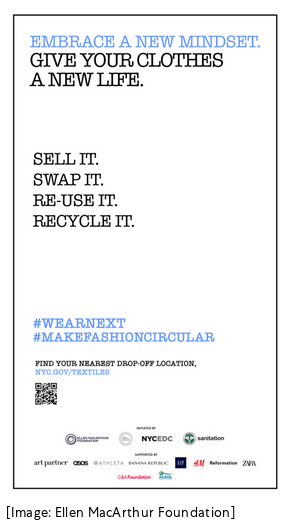 Click for more information.
News
10 steps you can take to lower your carbon footprint Small changes alone won't stop climate change, but your actions are still worthwhile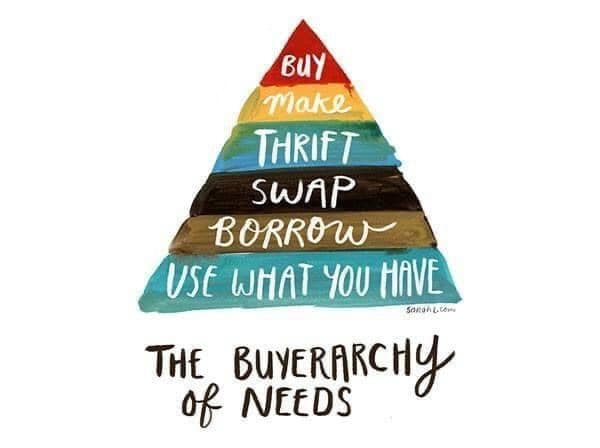 We all can work on how we reduce our impact on the environment and climate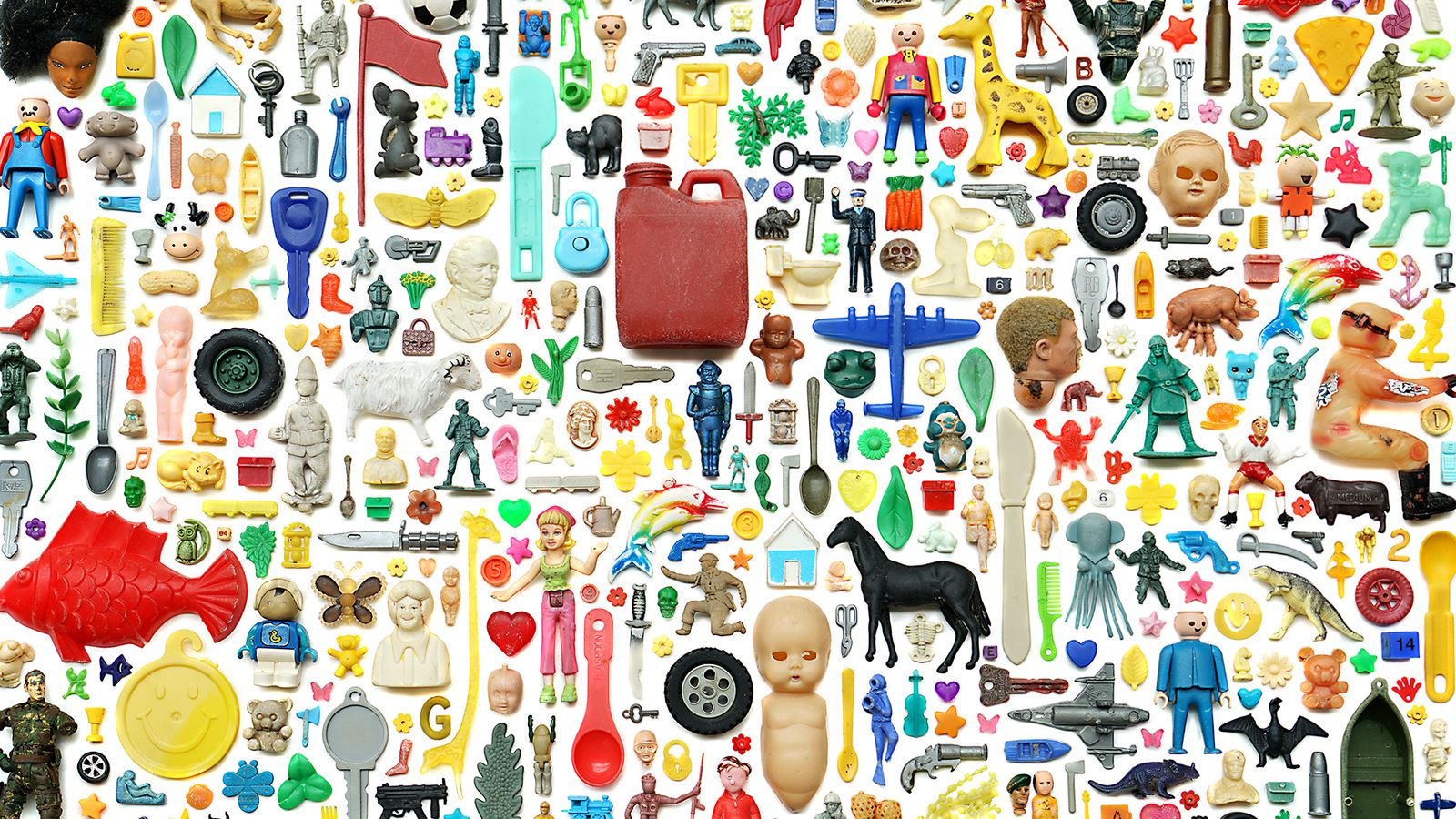 Special report: Our plastic planet Activist consumer groups are pushing for less use, and to some extent, less production, while industry aims for increased recycling. Plastics demand is projected to only increase — and the footprint of plastic pollution with it.

Climate Mobilization We are on a mission to initiate a WWII-scale mobilization to reverse global warming and the mass extinction of species in order to protect humanity and the natural world from climate catastrophe. We are an innovation lab focused on developing and launching frameworks, messaging, and organizing approaches to accelerate the global transition into "Emergency Mode" in order to reverse climate change and the ecological crisis.

How To Save Our Planet The ultimate handbook of irrefutable facts for saving the planet and fighting against climate change. How can we save our planet and survive the 21st century? How can you argue with deniers? How can we create positive change in the midst of the climate crisis? Professor Mark Maslin has the key facts that we need to protect our future.

Following the Money That Undermines Climate Science It's difficult to figure out who's funding climate denial, because many of the think tanks that continue to question established climate science are nonprofit groups that aren't required to disclose their donors. That's true of the Competitive Enterprise Institute, a free-market research organization in Washington that disputes that climate change is a problem.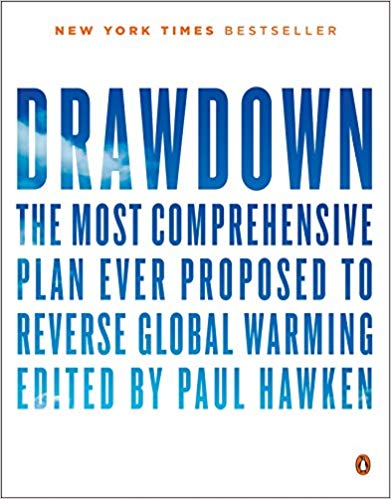 Drawdown: 100 Solutions to Reverse Global Warming Project Drawdown gathers and facilitates a broad coalition of researchers, scientists, graduate students, PhDs, post-docs, policy makers, business leaders and activists to assemble and present the best available information on climate solutions in order to describe their beneficial financial, social and environmental impact over the next thirty years.
Recent News

2022-07-01 New manufacturing process stores carbon pollution in concrete Soon the technology could be used commercially. A plant near Birmingham plans to start producing concrete blocks with this process early next year.

2022-06-30 Tapping into the million-year energy source below our feet There's an abandoned coal power plant in upstate New York that most people regard as a useless relic. But MIT's Paul Woskov sees things differently. Woskov, a research engineer in MIT's Plasma Science and Fusion Center, notes the plant's power turbine is still intact and the transmission lines still run to the grid. Using an approach he's been working on for the last 14 years, he's hoping it will be back online, completely carbon-free, within the decade.

2022-06-24 What it would take for U.S. to meet its Paris commitment America's NDC remains within reach, but meeting it would require substantial efforts to accelerate the deployment of solar panels, wind turbines, EVs, trees, heat pumps, and insulation, and for the oil and gas industry to reign in its methane leakage problem. Without additional legislative efforts like the tax credits being negotiated by Manchin and Schumer, the U.S. will fall well short of its 2030 climate commitment.

2022-06-24 A week of highs: See where climate change made heat worse in America Last week, 96 percent of people in the contiguous United States experienced nighttime temperatures more likely to occur due to human-caused warming. The findings come from a Washington Post analysis of data provided by the nonprofit Climate Central, which released the world's first tool to show how climate change is affecting daily temperatures in real time.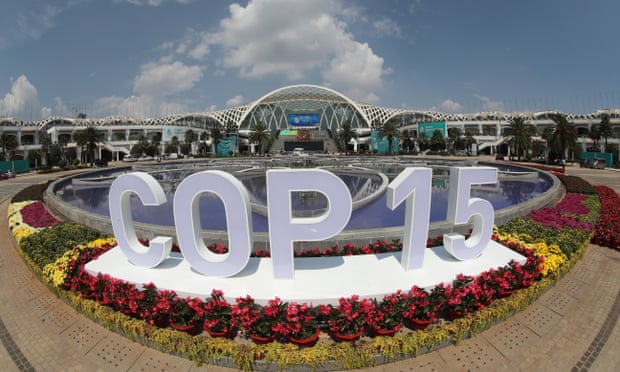 2022-06-21 Montreal to host delayed Cop15 summit to halt 'alarming' global biodiversity loss At a meeting on Tuesday, officials signed off the plan to host Cop15 near the UN biodiversity headquarters in Quebec. China will maintain responsibility for hosting and organising the event, and will do so in coordination with the Canadian government. Steven Guilbeault, Canada's environment minister, said the country was proud to host the conference. "There is an urgent need for international partners to halt and reverse the alarming loss of biodiversity worldwide," he said.

2022-06-17 Yes, You Can Do Better Than the Great American Lawn -"If you could even transition 10 percent of your lawn to something else, and water the rest less — that's a fantastic start," Mr. Wilder said. Don't go too far too fast, though. "There are a lot of reasons to start slow," he noted. "The workload, yes, but also that it allows time to get to know the tools, the processes — and also the cost. If you try to do 100 percent, sometimes these lessons come really hard."

2022-06-17 Duke Riley: Grand Master Trash Riley works in many mediums: The Brooklyn exhibition includes films, decorative installations, mosaics and illustrations, like a vast map of Brooklyn's Gowanus Canal, encompassing its history from precolonial bounty to Dutch settlers through the polluted Superfund site that in 2007 tested positive for gonorrhea. He once took Henry Rollins, the punk eminence, down there, aboard the Turtle, his replica submarine, and spied shrimp through the porthole windows. "That's how I knew the Canal was getting cleaner," he said happily.

2022-06-17 She Spoke Out Against Vietnam's Plans for Coal. Then She Was Arrested. Many environmentalists say the prosecution of Ms. Nguy, who is known as Khanh, and other activists calls into question Vietnam's pledges at a United Nations climate summit in Glasgow last year, when Prime Minister Pham Minh Chinh vowed to phase out coal consumption by 2040. It was a significant development; Vietnam, a country of 99 million people, was the ninth-largest coal consumer globally.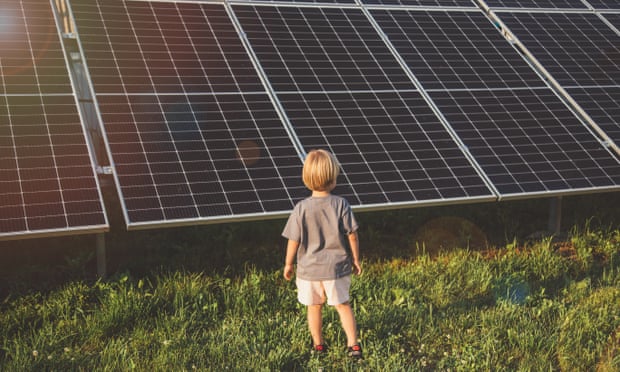 2022-06-16 How millions of lives can be saved if the US acts now on climate Just 10 US states could save 3.7 million lives worldwide by cutting their emissions to net zero, largely due to their high consumption of fossil fuels. Texas alone could save 1.1 million lives. But even action in less populous states would have a benefit: Idaho is capable of saving about 68,000 lives, Kansas could save 126,000 lives and Hawaii could save about 16,000 lives.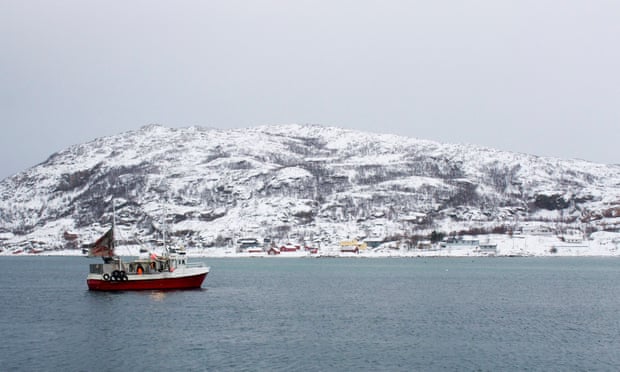 2022-06-15 New data reveals extraordinary global heating in the Arctic -"This study shows that even the best possible models have been underestimating the rate of warming in the Barents Sea," said Dr Ruth Mottram, climate scientist at the Danish Meteorological Institute, and not part of the team. "We seem to be seeing it shifting to a new regime, as it becomes less like the Arctic and more like the North Atlantic. It's really on the edge right now and it seems unlikely that sea ice will persist in this region for much longer."

2022-06-13 What is committed warming? Associate Professor of Earth Sciences, USC Dornsife College of Letters, Arts and Sciences By now, few people question the reality that humans are altering Earth's climate. The real question is: How quickly can we halt, even reverse, the damage? Part of the answer to this question lies in the concept of "committed warming," also known as "pipeline warming."

2022-06-13 Antarctic glaciers losing ice at fastest rate for 5,500 years, finds study Now, a new study led by the University of Maine and the British Antarctic Survey, including academics from Imperial College London, has measured the rate of local sea level change - an indirect way to measure ice loss - around these particularly vulnerable glaciers. They found that the glaciers have begun retreating at a rate not seen in the last 5,500 years. With areas of 192,000 km2 (nearly the size of the island of Great Britain) and 162,300 km2 respectively, the Thwaites and Pine Island glaciers have the potential to cause large rises in global sea level.

2022-06-13 US, Brazil upbeat on climate after leaders meet; As deforestation soars Brazil's far-right leader said Friday that his country could expand agribusiness without harming the Amazon as he spoke highly of meeting US President Joe Biden, who raised the issue of climate change. "We don't need the Amazon to expand agribusiness," Bolsonaro told the Summit of the Americas in Los Angeles, where he met Biden a day earlier.

2022-06-11 New York has a chance to generate all its electricity from clean energy by 2030 The Build Public Renewables Act, or BPRA, would mandate that the state's public power provider, the New York Power Authority (NYPA), generate all of its electricity from clean energy by 2030 and establish a process through which it can build and own renewables while closing down polluting infrastructure. The state itself could build out wind and solar energy. With its high bond rating, the NYPA could easily finance projects. Passage of the bill would have profound national implications. New York would be a leader in the fight against the climate crisis and inspire other states with Democratic governors to follow their lead. With Republicans poised to retake Congress, state-level action is crucial.

2022-06-07 Carbon dioxide levels are now 50% higher than during the pre-industrial era -"It's depressing that we've lacked the collective will power to slow the relentless rise in CO2," said Ralph Keeling, a geochemist who runs CO2 measurements for the Scripps Institution of Oceanography in Hawaii. "Fossil-fuel use may no longer be accelerating, but we are still racing at top speed towards a global catastrophe."

2022-06-07 Five questions to help you understand hurricanes and climate change The 2022 Atlantic hurricane season has officially started, and NASA scientists are working with partners at NOAA, FEMA and other organizations to help communities prepare for these storms and respond to their aftermath. To gain a better understanding of how hurricanes are intensifying and becoming stronger in the face of climate change, NASA is developing technology and missions to study our home planet as a complex, dynamic system.

2022-06-04 Japan's trial of a deep ocean turbine could offer limitless renewable energy The giant sea turbine called Kairyu looks like a 330-ton airplane. It features two counter-rotating turbine fans that are connected by a massive fuselage and it functions by floating while anchoring to the sea floor at a depth of 30-50 meters (100-160 feet).

2022-06-03 Driving with electricity is much cheaper than with gasoline As of June 1, 2022, the U.S. average price of regular gasoline was $4.67, according to AAA, and gas prices have climbed 41% percent since the start of this calendar year. Experts are saying those prices will continue increasing in days and weeks ahead The cost of electricity, meanwhile, has remained fairly stable – and relatively inexpensive compared with gasoline and diesel fuels. The U.S. average price for residential electricity is 13 cents per kilowatt hour. How does the cost of driving an EV compare to driving a gasoline-powered car? The short answer is that it costs only $1.41 per "gallon" to drive an EV. That's a 70% discount compared with gasoline.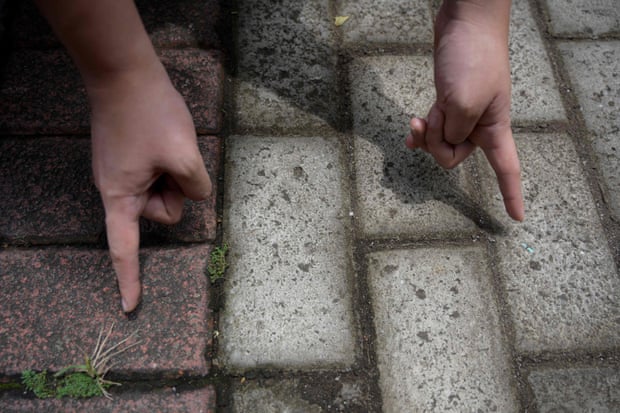 2022-06-03 From bricks to bags to eco art: six innovative uses for plastic waste around the world By turning bottles into plant pots, a sprawling residential neighbourhood in Peru's capital is tackling two problems – plastic waste and the lack of space to grow vegetables. Cut a hole in the side of a bottle, hang it upside down and fill it with soil, says Chris Cortez, head of environmental projects in Santiago de Surco, a Lima district home to about 350,000 people. The bottles are big enough to grow lettuce, spinach, chard or one beetroot, radish or carrot. Connected by bottle caps screwed on through holes in the base of another bottle, they can be strung one on top of the other, in rows of up to seven, and hung on a wall.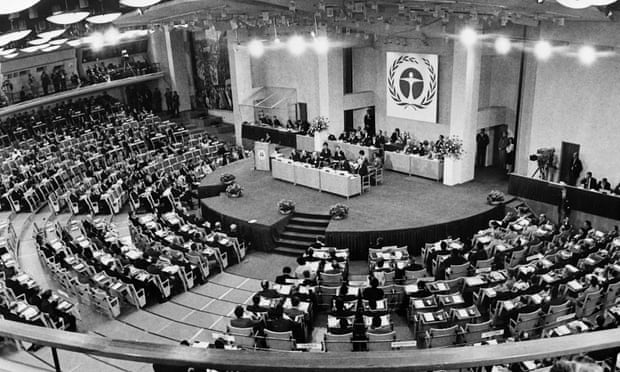 2022-06-02 For 50 years, governments have failed to act on climate change. No more excuses Now, with geopolitics made frosty by superpower disagreements and with nations bleeding from Covid and conflict, the world's people need their leaders once more to work together. Governments have acknowledged that their window of opportunity to avert dangerous climate change is closing and have admitted the perils that failure will bring. Rapidly changing economics mean that a climate-safe future is also a more prosperous one. The will of the public – especially among young people – to see climate change constrained is clear.