Welcome
"We don't inherit the earth from our ancestors;
we borrow it from our children."
-- the wisdom of Chief Seattle
"Be Imperfectly Vegan
Be Imperfectly Zero Waste
Be Imperfectly Plastic Free
Be Imperfectly Sustainable

 
Because small conscious changes
are better than none at all."


--Amber Allen @thefairlylocalfamily
The ClimateChange.Tips website is for people who are concerned about climate change. Our goal is to make it easy to stay abreast of the best, trusted information on the science, social activism, and politics of this looming crisis. We intend to empower individuals to make lifestyle changes that will reduce their carbon footprint.
A short list of things you can do today:
Get involved and VOTE!
Use reusable bags and bottles.
Avoid all plastic where possible.
Recycle correctly and compost.
Use energy efficient appliances and bulbs.
Insulate and turn down the heat and hot water.
Walk, take public transport, carpool, and avoid flying.
Eat less red meat.
Plant trees.
Get family, friends, and your workplace to make similar changes.
" Saving our planet, lifting people out of poverty, advancing economic growth... these are one and the same fight. We must connect the dots between climate change, water scarcity, energy shortages, global health, food security and women's empowerment. Solutions to one problem must be solutions for all."
— Ban Ki-moon
"Now is the time to understand more, so we fear less."

"There are absolutely people dying climate-related deaths right now."
Misha Coleman, World Health Organization
If you have comments or suggestions, please email them to editor@climatechange.tips.
Our Inspiration
One Thing You Can Do Now
The Issue With Tissue and Toilet Paper: How the U.S. Is Flushing Forests Away
Paper products with some recycled content save trees.

Click to enlarge image.
News

Sir David Attenborough speech to the UN Security Council Sir David Attenborough outlines the action needed by all countries at COP26 to tackle the threat of climate change.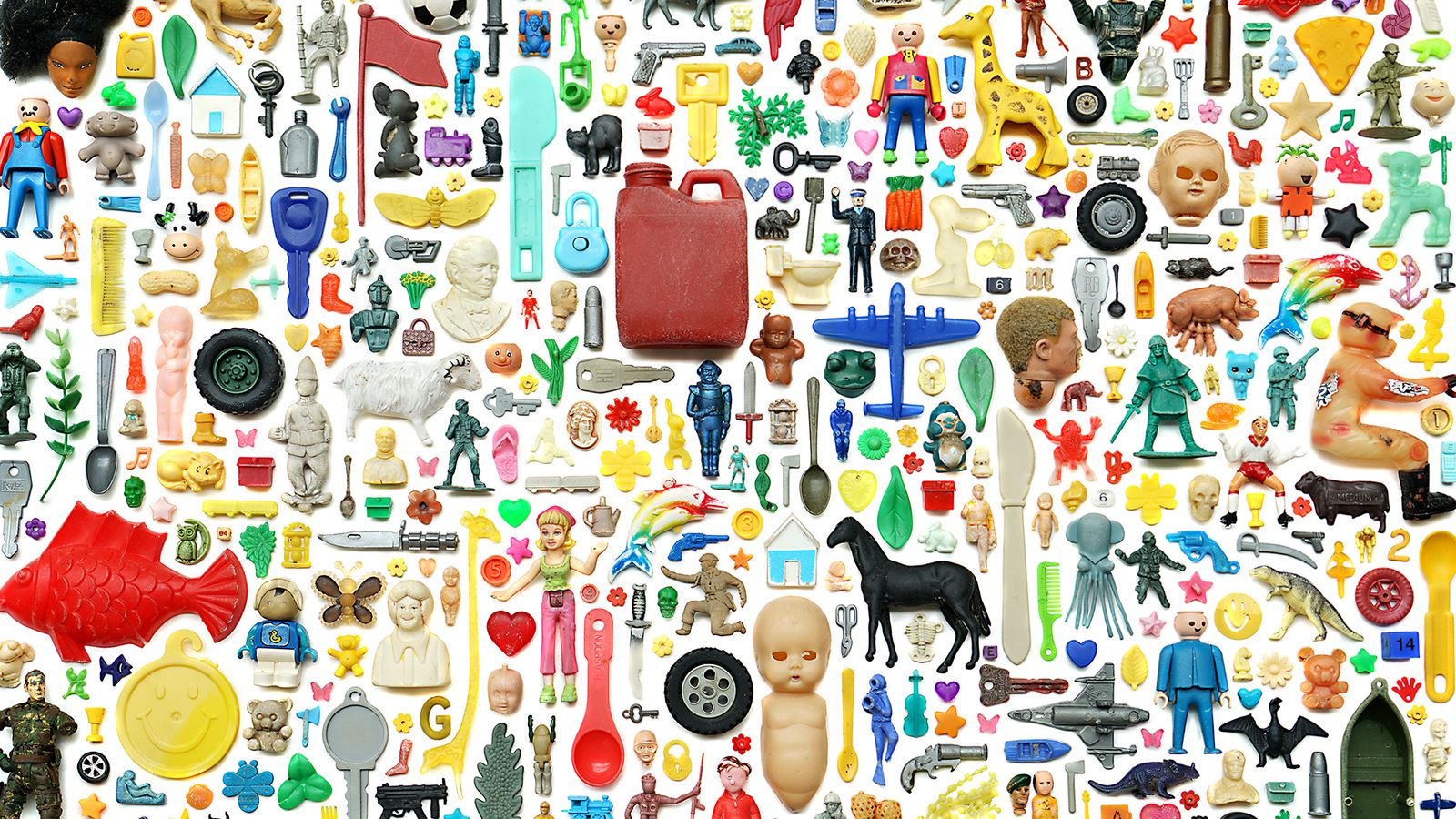 Special report: Our plastic planet Activist consumer groups are pushing for less use, and to some extent, less production, while industry aims for increased recycling. Plastics demand is projected to only increase — and the footprint of plastic pollution with it.

Climate Mobilization We are on a mission to initiate a WWII-scale mobilization to reverse global warming and the mass extinction of species in order to protect humanity and the natural world from climate catastrophe. We are an innovation lab focused on developing and launching frameworks, messaging, and organizing approaches to accelerate the global transition into "Emergency Mode" in order to reverse climate change and the ecological crisis.

Following the Money That Undermines Climate Science It's difficult to figure out who's funding climate denial, because many of the think tanks that continue to question established climate science are nonprofit groups that aren't required to disclose their donors. That's true of the Competitive Enterprise Institute, a free-market research organization in Washington that disputes that climate change is a problem.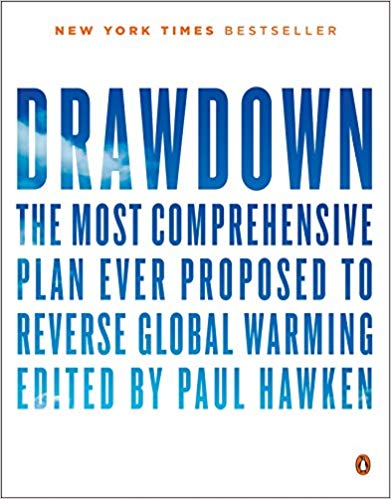 Drawdown: 100 Solutions to Reverse Global Warming Project Drawdown gathers and facilitates a broad coalition of researchers, scientists, graduate students, PhDs, post-docs, policy makers, business leaders and activists to assemble and present the best available information on climate solutions in order to describe their beneficial financial, social and environmental impact over the next thirty years.
Recent News

2021-12-03 12 reports on the results of COP26 and their implications Potentially game-changing agreements were reached in Glasgow on coal-fired power plants, fossil-fuel subsidies, methane, and forests. But the voluntary nationally determined contributions (NDCs) to reduce carbon emissions fell well short of the cuts needed to keep the increase in average annual global temperature below 1.5°C. The ongoing process of assessment and advocacy is reflected in the variety of reports put out by governmental, nongovernmental, and media organizations since COP26 was gaveled to order.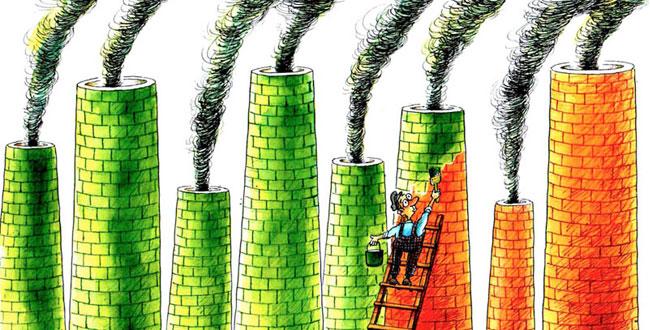 2021-12-02 The Climate Movement's Secret Weapon To mitigate the most adverse effects of global warming, it is evident that we must rein in concentrated corporate power. And we don't have much time to do it — some scientists estimate we have less than 10 years before the most disastrous effects occur, and we're already experiencing many of them.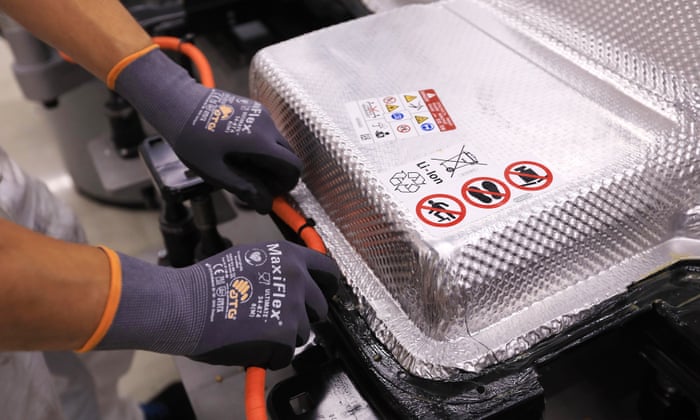 2021-11-27 Battery power: five innovations for cleaner, greener electric vehicles While the journey to a low-carbon economy is well under way, the best route to get there remains up for debate. But, amid the slew of "pathways" and "roadmaps", one broad consensus exists: "clean" technology will play a vital role. Nowhere is this truer than for transport. To cut vehicle emissions, an alternative to the combustion engine is required.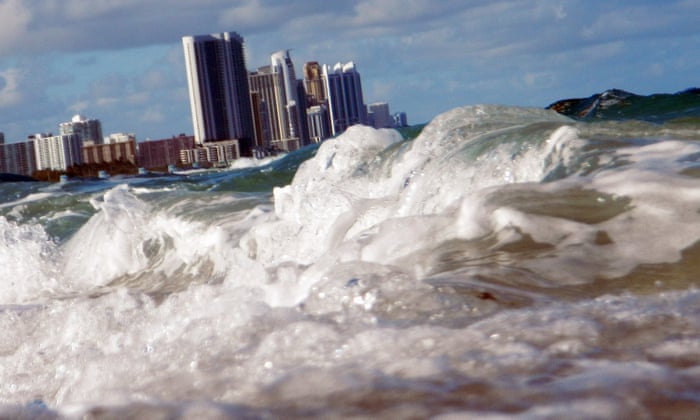 2021-11-19 US cities working to reduce emissions in the absence of bold action in Washington Cities are on the frontlines of action plans, but also of the direct effects of the climate crisis, including power outages, fires and floods. That makes them more likely to take quick action. People moving due to climate change will also primarily be moving to cities, putting extra importance on their ability to plan for the future. Joe Biden's new infrastructure bill will pour tens of billions of dollars into funding for climate-related projects.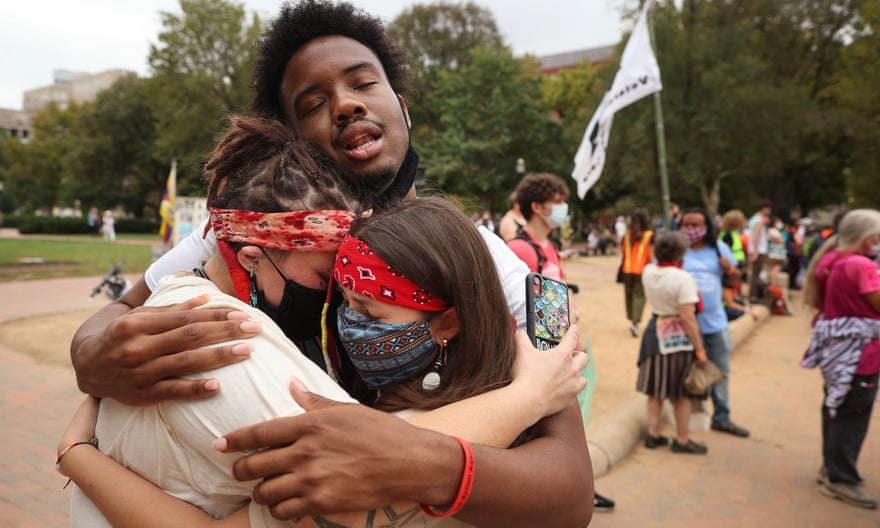 2021-11-18 Ten ways to confront the climate crisis without losing hope For a long time we have told horror stories about ice and coral reefs and violent weather events to try to wake people up to the fact that the climate is changing. I have a different fear now – that this chaos will come to seem inevitable, and even normal, as war does to someone who has lived their life in wartime. I believe we now need to tell stories about how beautiful, how rich, how harmonious the Earth we inherited was, how beautiful its patterns were, and in some times and places still are, and how much we can do to restore this and to protect what survives. To take that beauty as a sacred trust, and celebrate the memory of it. Otherwise we might forget why we are fighting.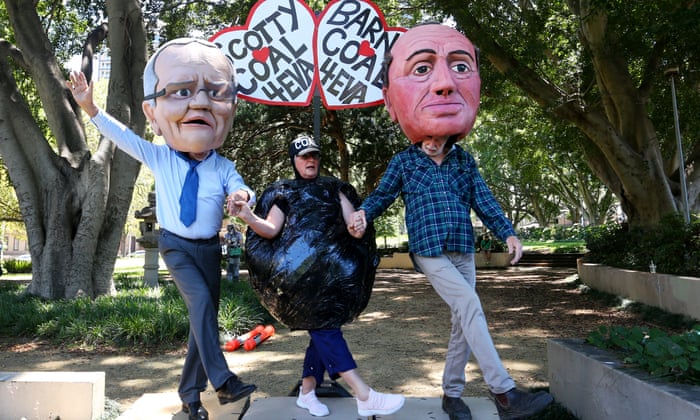 2021-11-16 Climate leaders call for pressure on stubborn nations before Cop27 No country should think themselves exempt, he added: "As the current shortfall is a collective failure, all countries will be expected to offer more ambitious pledges. It is hoped that if the rich countries next year honour their commitment to mobilise $100bn a year for developing countries, they [poor countries] will be able to offer stronger emissions cuts. But as ever, the rich countries must lead by example and accelerate their efforts to reduce emissions."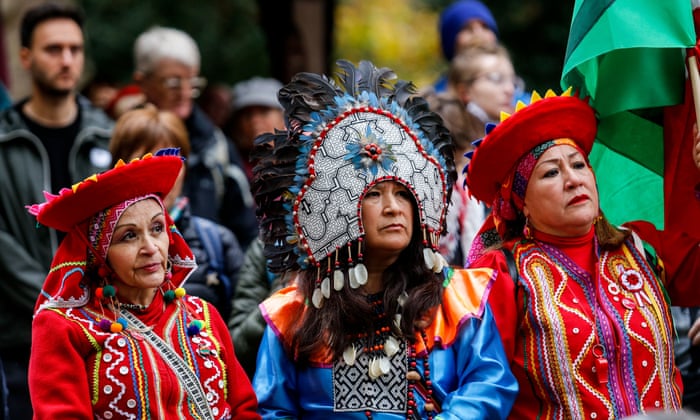 2021-11-16 'A death sentence': Indigenous climate activists denounce Cop26 deal -"Nature-based solutions sound nice, but they won't solve the climate crisis even if you're willing to sacrifice indigenous people and local communities," said Sophie Grig from Survival International. "Net zero is disingenuous and a diversion from doing what needs to be done now: stop burning fossil fuels and protect indigenous land rights."

2021-11-15 Five big takeaways from COP26 As soon as the agreement was announced, a variety of hot takes started flooding our Twitter feed. Youth climate activists including Greta Thunberg slammed the deal, while some delegates from vulnerable countries defended it as "real progress." It can be difficult to sort through these takes and figure out what, exactly, was included in the "Glasgow Climate Pact." Here are our major takeaways from two weeks of tracking the negotiations: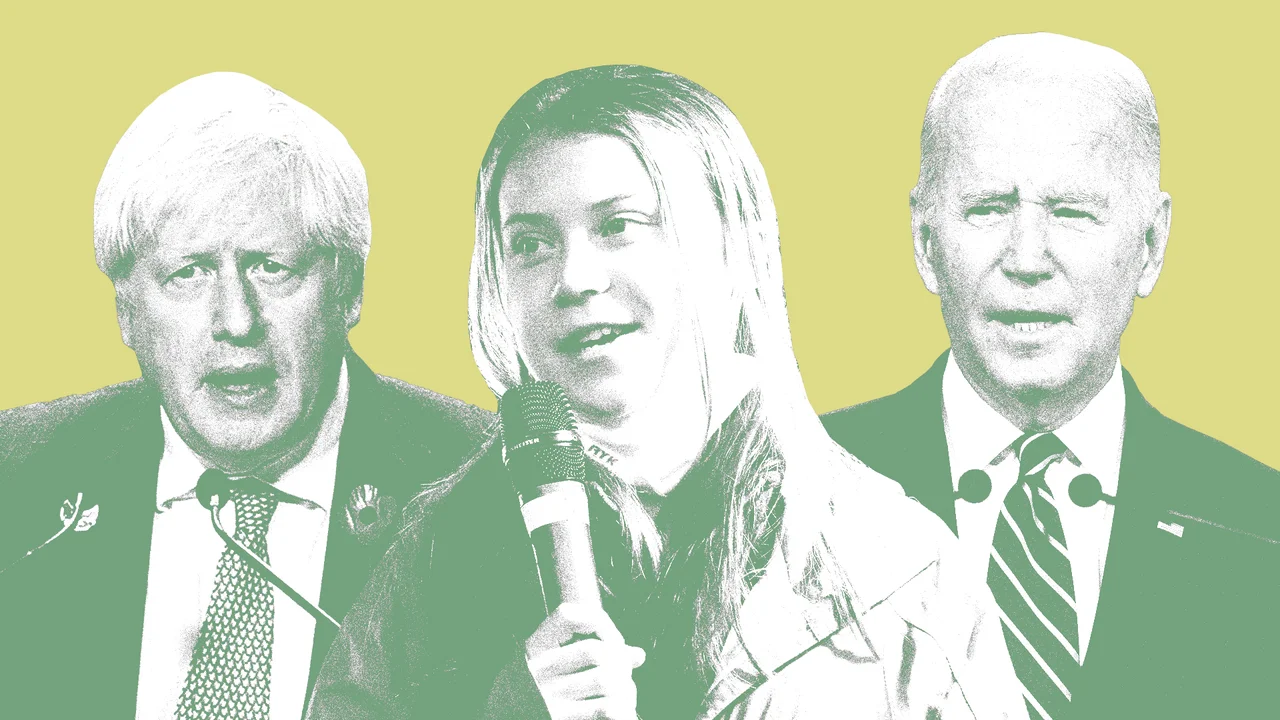 2021-11-15 Good COP Bad COP: Was The UN's Climate Summit Actually A Success? While not every country turned up – China and Russia's absences were particularly notable – British Prime Minister Boris Johnson seemed cautiously optimistic about how the attending nations negotiated to reduce their impact on the environment. But just how successful was the summit in reality? And was it enough to restrict global warming to just 1.5 degrees Celsius above pre-industrial levels?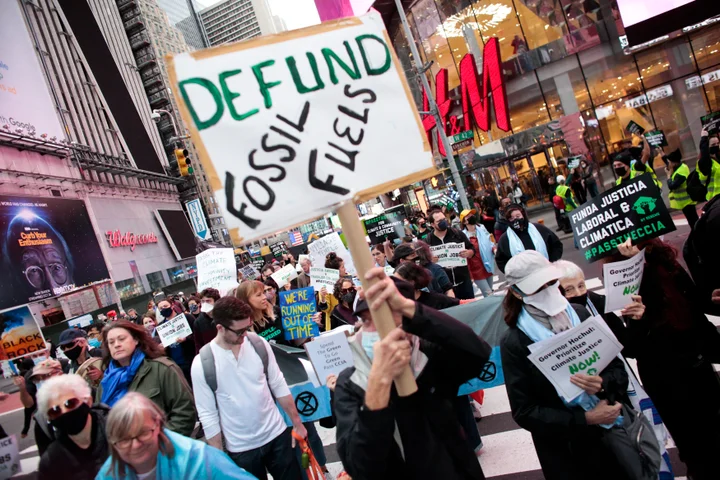 2021-11-15 Nearly 200 Nations Reach Watered-Down Climate Agreement At COP26 Former Irish President Mary Robinson, speaking for a group of retired leaders called The Elders, said the pact represents: "some progress, but nowhere near enough to avoid climate disaster ... People will see this as a historically shameful dereliction of duty."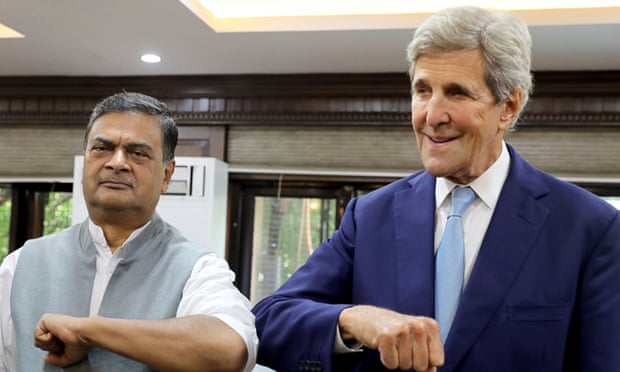 2021-11-15 Ratchets, phase-downs and a fragile agreement: how Cop26 played out Mohamed Adow, of the thinktank Power Shift Africa, complained: "These announcements are eye candy, but the sugar rush they provide are empty calories." Campaigners and green experts have also been dismayed by the government's habit of continuing to support high-carbon policies and developments, even while trumpeting its low-carbon credentials. They point to decisions such as the mooted Cumbrian coalmine; new oil and gas licences in the North Sea; cuts to air passenger duty; road-building and airport expansion; and most of all the cuts to overseas development aid, which have undermined the crucial message on climate finance to the developing world at Cop26.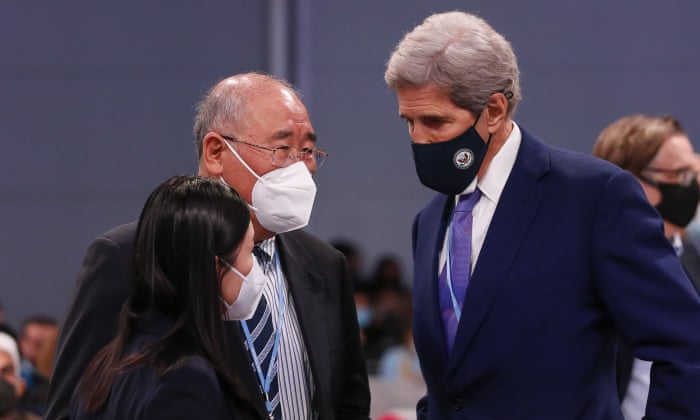 2021-11-14 John Kerry: Cop26 puts us closer than ever to avoiding climate chaos Kerry said: "We are in fact closer than we have ever been before to avoiding climate chaos and securing cleaner air, safer water and a healthier planet." But he warned that Cop26 was "not the finish line", and was never going to be. Nations would still have much more work to do on their emissions-cutting goals to ensure the 1.5C limit was viable.

2021-11-12 How has Cop26 shifted the dial on the climate crisis? A visual guide The impact of Glasgow will not be determined by these projections. If negotiators can agree on a final statement, it should oblige nations to take more ambitious actions. The only metric that matters is whether emissions start to fall in the next couple of years.

2021-11-11 Why it's so hard to electrify shipping and aviation In short, replacing fuel with a battery just gets too heavy. That's why decarbonizing ships and planes requires a different kind of innovation.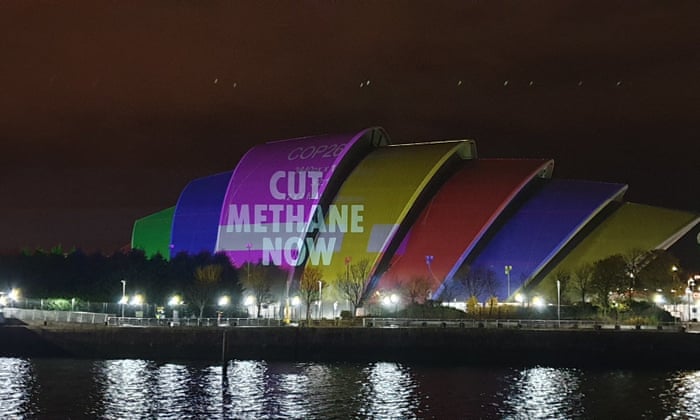 2021-11-11 US-China deal on emissions welcomed by global figures and climate experts The world's two biggest emitters appeared to put aside their differences at the Cop26 climate summit and on Wednesday unveiled a joint declaration that would see close cooperation on emissions cuts that scientists say are needed in the next 10 years to stay within 1.5C.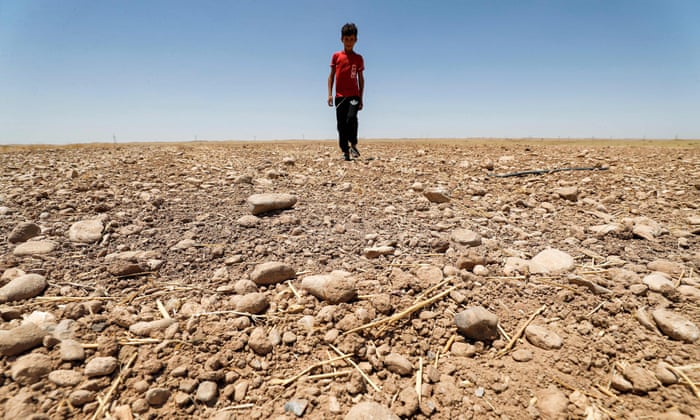 2021-11-10 Cop26: world on track for disastrous heating of more than 2.4C, says key report Green party co-leader Adrian Ramsay said: "Today was the day the sugar coating fell off the Cop26 talks to reveal the bitter pill that world leaders are going to force us to swallow if they don't take much stronger action. This report shows that action in the next 10 years is vital. Long term targets, promises and non-existent technofixes, with no actual policies to get us there, are worth nothing. It shows that most global leaders have been asleep at the wheel. This is their wake-up call."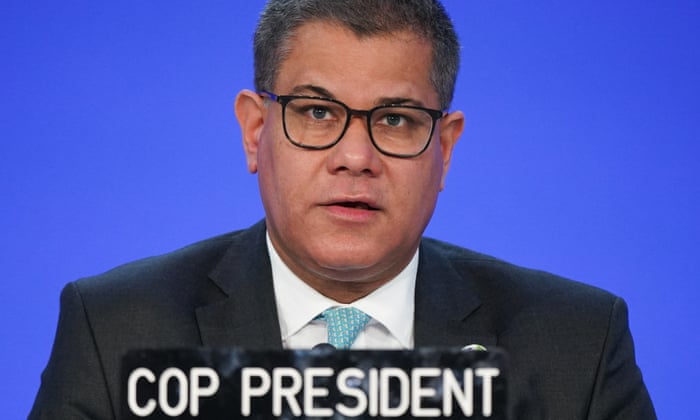 2021-11-10 Cop26 draft calls for tougher emissions pledges by next year Observers said the draft fell substantially short of what was needed. Jennifer Morgan, the executive director of Greenpeace International, said it was a little more than an agreement to "all cross our fingers and hope for the best", and said stronger action was needed on finance and adaptation, including "real numbers in the hundreds of billions".

2021-11-09 'I Love Rules' – Companies Consider Paths to Net Zero at COP26 Future of Shipping Event The International Chamber of Shipping (ICS) "Shaping the Future of Shipping" conference, a one day event held in conjunction with the COP26 meetings in Glasgow, brought together top-guns from the industry, alongside governmental attendees. Shipping folks have been out in force (at the ICS and other sidebar events), hoping that the IMO regulators (appointed, in turn, by the governments participating in COP26) are listening. Effectively, the industry has thrown down the gauntlet to the IMO on creating a clearly defined trajectory towards "net zero" by 2050. Mr. Steimler, not one to mince words, implored the governmental side present at COP26 (and in the audience at the ICS event): "You politicians need to get your act together and tell us what to do."

2021-11-08 Gates Notes: In Glasgow, I saw three big shifts in the climate conversation Last week I spent three fantastic days at the global climate summit (known as COP26) in Glasgow, Scotland. My main impression is how much things have changed since the last summit, back in 2015—and I don't mean because of COVID. The climate conversation has shifted dramatically, and for the better.

2021-11-05 Aviation's present-day contribution to human-induced global warming is 4% and will increase over the next 30 years Aviation is responsible for more global warming than implied by its carbon footprint alone. According to new research published today, aviation could consume up one-sixth of the remaining temperature budget required to limit warming to 1.5˚C by 2050. The article, published in Environmental Research Letters, suggests that emissions produced by the aviation industry must be reduced each year if the sector's emissions are not to increase warming further.