Welcome
"We don't inherit the earth from our ancestors;
we borrow it from our children."
-- the wisdom of Chief Seattle
"Be Imperfectly Vegan
Be Imperfectly Zero Waste
Be Imperfectly Plastic Free
Be Imperfectly Sustainable

 
Because small conscious changes
are better than none at all."


--Amber Allen @thefairlylocalfamily
The ClimateChange.Tips website is for people who are concerned about climate change. Our goal is to make it easy to stay abreast of the best, trusted information on the science, social activism, and politics of this looming crisis. We intend to empower individuals to make lifestyle changes that will reduce their carbon footprint.
A short list of things you can do today:
Get involved and VOTE!
Use reusable bags and bottles.
Avoid all plastic where possible.
Recycle correctly and compost.
Use energy efficient appliances and bulbs.
Insulate and turn down the heat and hot water.
Walk, take public transport, carpool, and avoid flying.
Eat less red meat.
Plant trees.
Get family, friends, and your workplace to make similar changes.
" Saving our planet, lifting people out of poverty, advancing economic growth... these are one and the same fight. We must connect the dots between climate change, water scarcity, energy shortages, global health, food security and women's empowerment. Solutions to one problem must be solutions for all."
— Ban Ki-moon
"Now is the time to understand more, so we fear less."

"There are absolutely people dying climate-related deaths right now."
Misha Coleman, World Health Organization
If you have comments or suggestions, please email them to editor@climatechange.tips.
Our Inspiration
One Thing You Can Do Now
Clean Greener
Many common household cleaning products contain volatile organic compounds, which easily become vapors or gases. They are known to trigger asthma in some people and can also cause headaches and allergic reactions.
Click here for more information.
News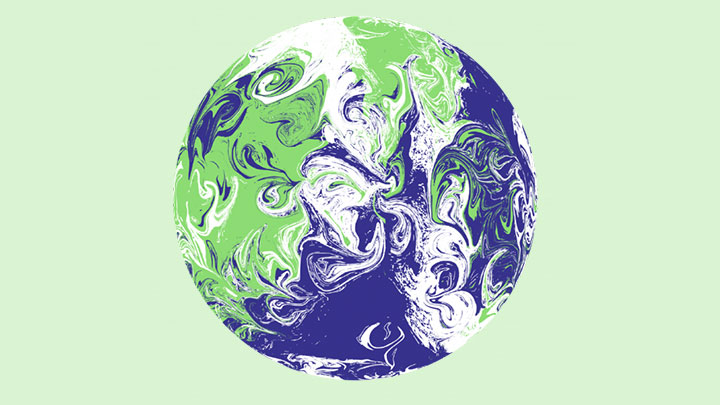 COP26 FREE access Daily live broadcasts from COP26 in Glasgow, and from hubs in Stockholm, Helsinki, Washington DC and Nairobi. November 1-12, 2021.

Sir David Attenborough speech to the UN Security Council Sir David Attenborough outlines the action needed by all countries at COP26 to tackle the threat of climate change.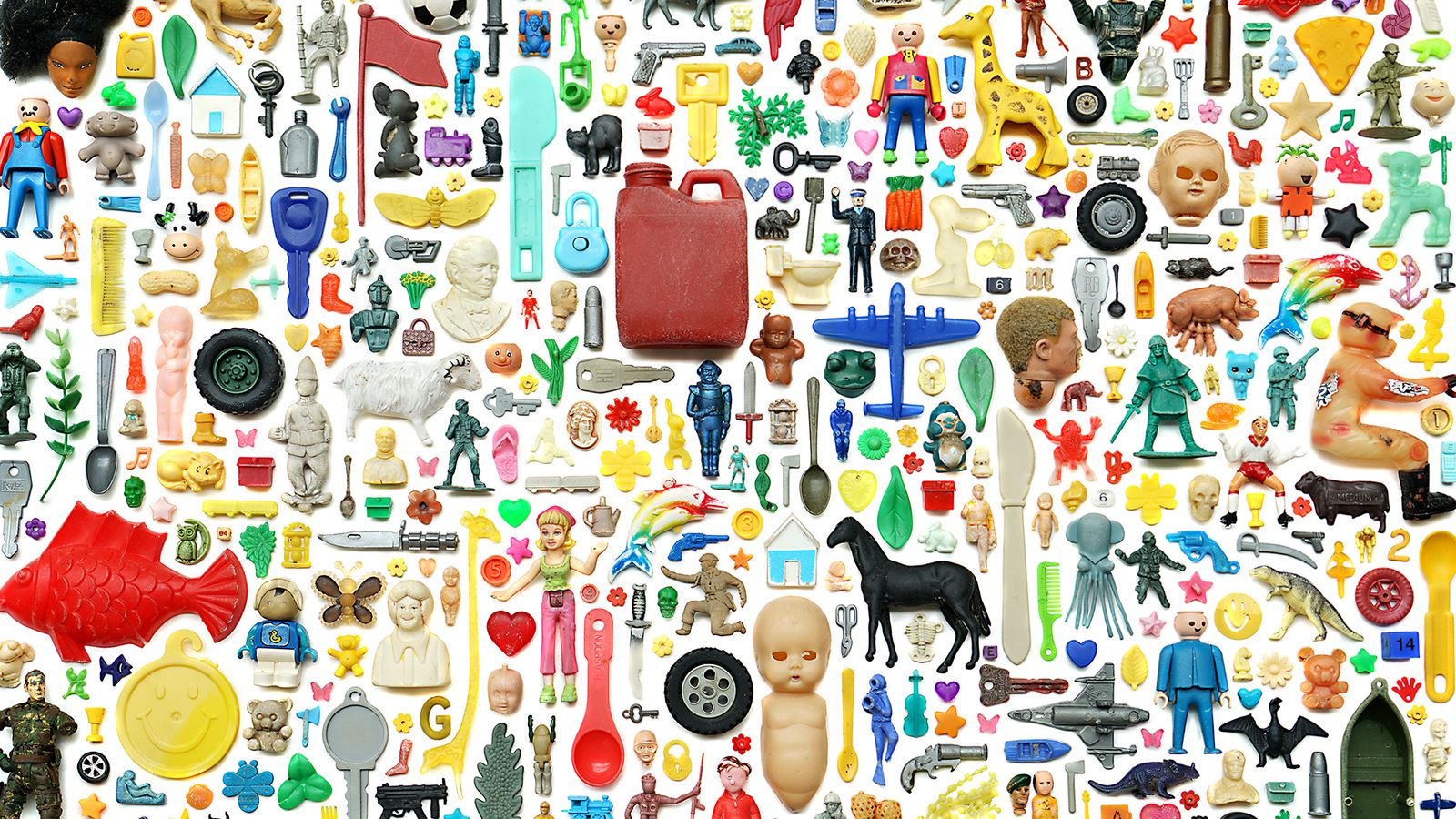 Special report: Our plastic planet Activist consumer groups are pushing for less use, and to some extent, less production, while industry aims for increased recycling. Plastics demand is projected to only increase — and the footprint of plastic pollution with it.

Climate Mobilization We are on a mission to initiate a WWII-scale mobilization to reverse global warming and the mass extinction of species in order to protect humanity and the natural world from climate catastrophe. We are an innovation lab focused on developing and launching frameworks, messaging, and organizing approaches to accelerate the global transition into "Emergency Mode" in order to reverse climate change and the ecological crisis.

Following the Money That Undermines Climate Science It's difficult to figure out who's funding climate denial, because many of the think tanks that continue to question established climate science are nonprofit groups that aren't required to disclose their donors. That's true of the Competitive Enterprise Institute, a free-market research organization in Washington that disputes that climate change is a problem.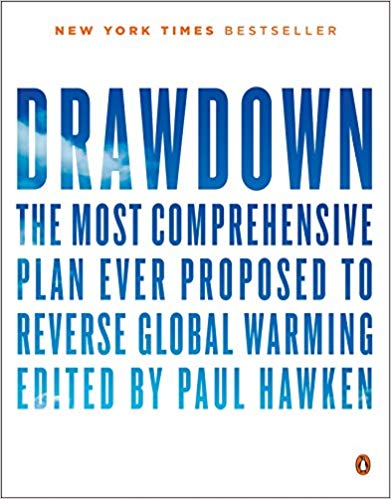 Drawdown: 100 Solutions to Reverse Global Warming Project Drawdown gathers and facilitates a broad coalition of researchers, scientists, graduate students, PhDs, post-docs, policy makers, business leaders and activists to assemble and present the best available information on climate solutions in order to describe their beneficial financial, social and environmental impact over the next thirty years.
Recent News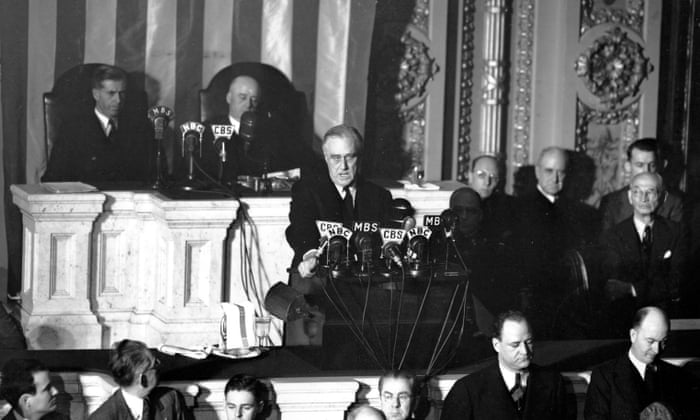 2021-10-25 Think big on climate: the transformation of society in months has been done before What is our Pearl Harbor moment? Well, how about now? After all, to extend the analogy, the Pacific seaboard of the US has recently come under unprecedented climatic attack. The heat domes, the droughts and fires there this year should have been enough to shock everyone out of their isolationism. But the gap between these events and people's understanding of the forces that caused them is, arguably, the greatest public information failure in human history. We need bodies equivalent to Roosevelt's Office of War Information, constantly reminding people of what is at stake. As the US mobilisation showed, when governments and societies decide to be competent, they can achieve things that at other times are considered impossible. Catastrophe is not a matter of fate. It's a matter of choice.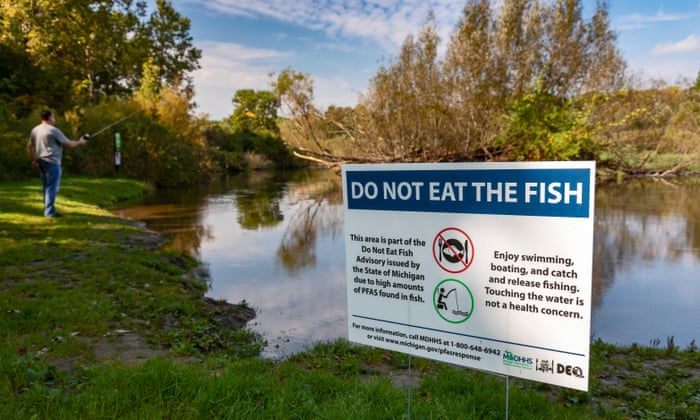 2021-10-24 Lethal 'forever chemicals' taint our food, water and even blood. The EPA is stalling This week the EPA announced a new roadmap to research, restrict, and remediate PFAS – a group of industrial "forever chemicals" that have been linked to cancer and are found in our food, water, and even our blood. President Biden is requesting $10bn in the infrastructure bill to address PFAS. But this new attention still falls short of what's required to confront an unprecedented crisis that affects the health of the entire United States and countless people across the world.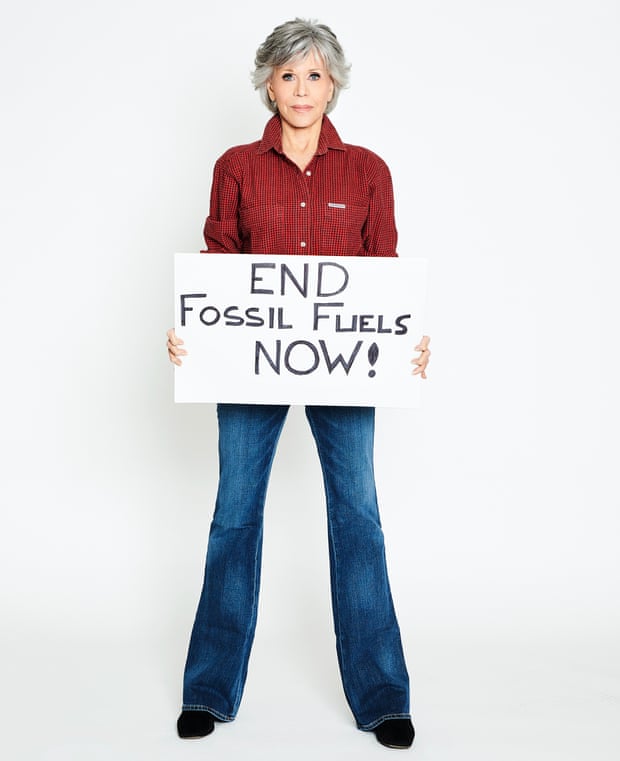 2021-10-23 Jane Fonda on the climate fight: 'The cure for despair is action' We have all seen documentaries of activists willing to break unjust laws, face hoses and police batons, and asked ourselves what we would do if put to the test. Now's our time. This is our moment. We don't all necessarily need to face the hoses or get arrested, but unprecedented numbers of us need to rise up and put relentless pressure on the leaders who will attend next month's Cop26 summit in Glasgow. We are the last generation that still has a chance to force a course change that can save lives and species on a vast scale. Remember: the cure for despair is action. And if you can put yourself on the line, who knows who you might inspire?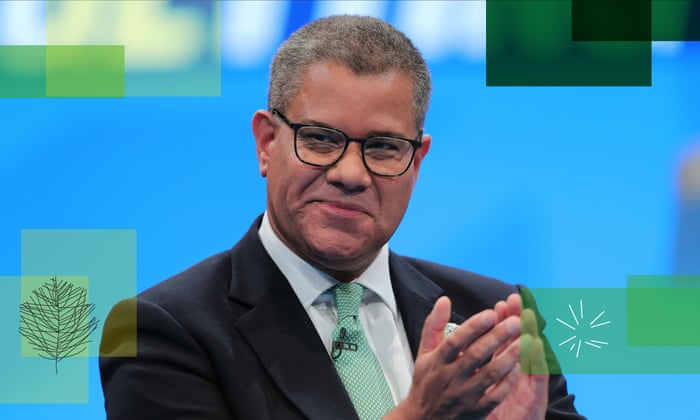 2021-10-23 Cop26 climate deal will be harder than Paris accord, admits Sharma -"All of these people are pretty adamant that what has to emerge from Glasgow is for us to be able to say we've kept 1.5 alive." In the long term, the direction of travel for the world is clear, he added. "If someone says to me, 'Do you think we will ever get to the point where we have a net zero global economy?', my answer is 'Yes, I'm pretty sure we will.' The issue is, will it be fast enough to deal with the challenges that we face right now?"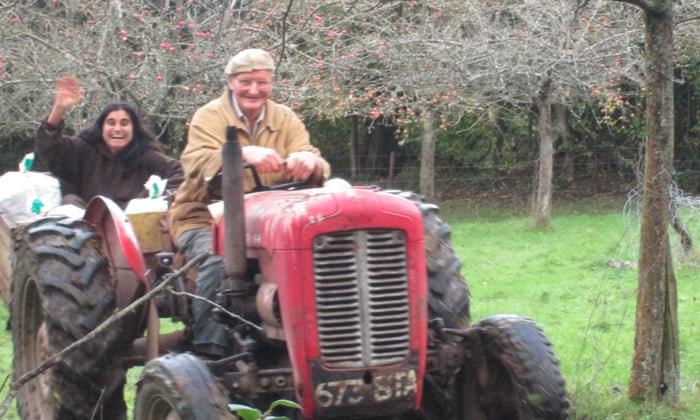 2021-10-21 Farmers don't have to contribute to the environmental crisis – we can solve it We must see through the claims of these large multinational food corporations, because their "solutions" have driven millions of small farmers from the land and put us into the precarious position we are in today. Small farmers should be the heroes of any new green transition. We absolutely can feed the world, while restoring it – we just need to be given the power to get on with this momentous task and political space to share our message of regeneration and hope.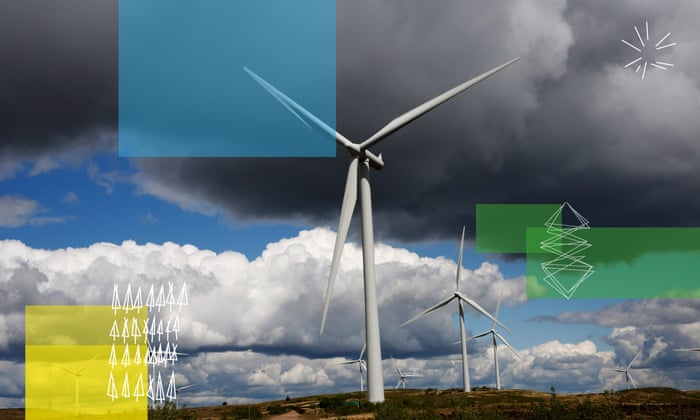 2021-10-16 It's easy to feel pessimistic about the climate. But we've got two big things on our side There are two things that have broken the right way, two things that will have to be the bulwark of progress in Glasgow. One is the continuing astonishing fall in the cost of renewable energy and the batteries with which to store it. And the second lucky break is the continuing astonishing growth in the size of citizens' movements demanding action.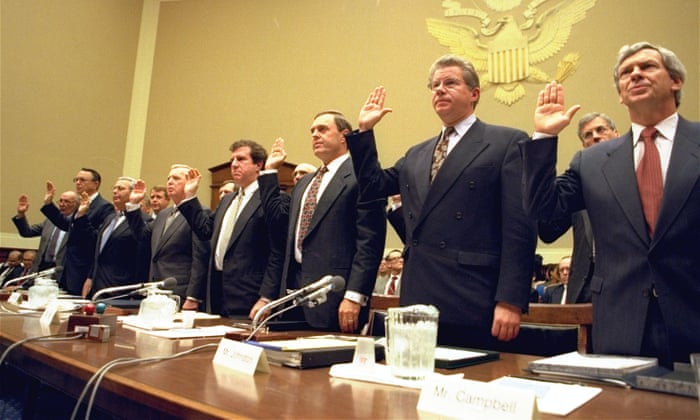 2021-10-14 Big tobacco got caught in a lie by Congress. Now it's the oil industry's turn The big tobacco hearing made history with one simple question: do you think that nicotine is addictive? Here's the question for the Big Oil 4: will you apologize, here today, for your company's decades of lying about climate change?

2021-10-14 The climate disaster is here The world has already heated up by around 1.2C, on average, since the preindustrial era, pushing humanity beyond almost all historical boundaries. Cranking up the temperature of the entire globe this much within little more than a century is, in fact, extraordinary, with the oceans alone absorbing the heat equivalent of five Hiroshima atomic bombs dropping into the water every second.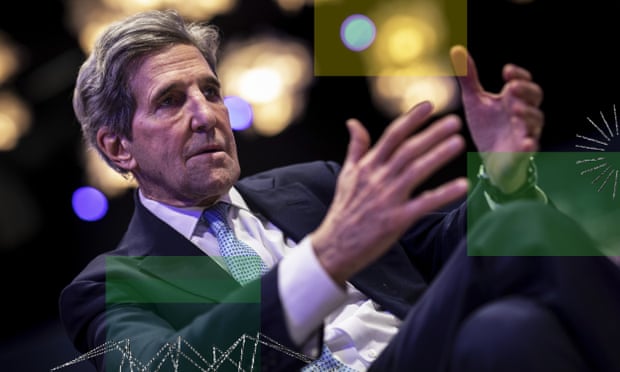 2021-10-11 Cop26: world poised for big leap forward on climate crisis, says John Kerry -"The measure of success at Glasgow is we will have the largest, most significant increase in ambition [on cutting emissions] by more countries than everyone ever imagined possible. A much larger group of people are stepping up," Kerry said in an interview with the Guardian. "I know certain countries are working hard right now on what they can achieve."

2021-10-10 Sacrificing for the Climate Renewable energy seems set to repeat many of the mistakes of fossil fuels. Though wind and solar power will not degrade the conditions for life on planet earth, the geography and corporate structure of these industries concentrate benefits and exclude communities in the style of Big Oil. The neighbors tend to notice—and to complain. So-called "renewable energy rebels" want a slice of revenues, or wind farms that are smaller or farther away. These "not-in-my-backyard" protests are delaying and blocking projects from Spain to Germany to the United States. To the extent that these movements succeed, they undercut the planet-saving ideal these technologies promised to all of us.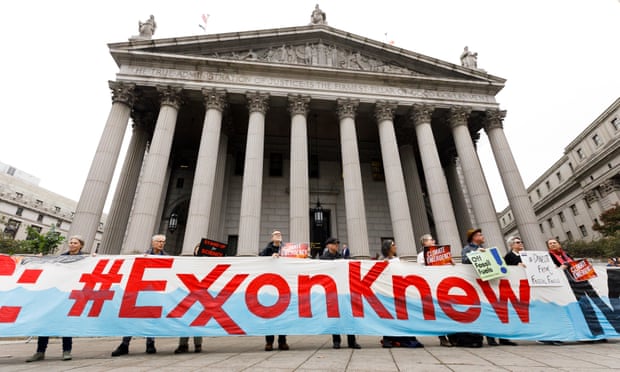 2021-10-09 Fossil fuel companies paying top law firms millions to 'dodge responsibility' The scale of law firms' work for the fossil fuel industry is huge, said Tim Herschel-Burns, a third year student at Yale Law School and co-founder of Law Students for Climate Accountability, which developed the scorecard. "As we started digging we realised how holistic this is. Everything fossil fuel companies want to do, they need lawyers to accomplish."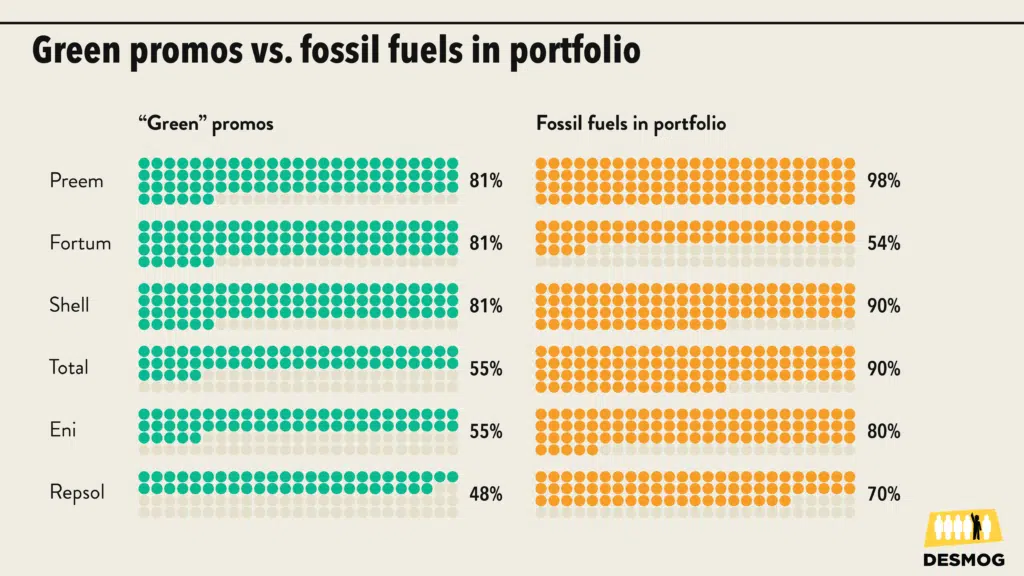 2021-10-08 Revealed: Two Thirds of Online Posts from Six Major European Fossil Fuel Companies 'Greenwashing' Shell, which was identified as the second worst offender in the study, currently channels 90 percent of its long-term investments into fossil fuels, according to recent analysis, and between 2010 and 2018, it was reported to have dedicated just 1 percent of its investments to sources of low-carbon energy such as wind and solar. However, 13 percent of Shell's posts focussed specifically on renewable energies such as wind, solar, and hydropower. The company also had the largest share of promos focussing on hydrogen, which made up 11 percent of its total output.

2021-10-08 Steelworkers Union is Helping Turn Massive Abandoned Steel Mill into Producer of Wind Turbines The United Steelworkers union (USW) announced this month that it will partner with US Wind as it transforms the former steel mill into a manufacturing facility supporting the growth of offshore wind energy. US Wind plans to use the site to make the monopile foundations needed for their offshore wind developments, including their maiden MarWin project consisting of 22-turbines.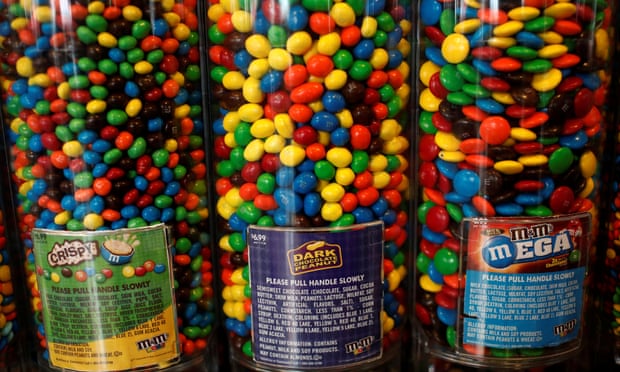 2021-10-05 To truly reach net zero emissions, we need to transform the business supply chain Few consumers probably realise the incredible journey that goes into bringing Royal Canin to their dog's food bowl, M&Ms to their corner store, veterinary services to thousands of our clinics or Ben's Original to their dinner table. Because to truly deliver net zero, we must eliminate or offset GHG emissions across the entire breadth of our value chain – from the farms that provide our ingredients all the way to the end use of our product with consumers. It is a daunting challenge. But the science is clear and focusing on anything less won't deliver the impact required.

2021-09-28 'Blah, blah, blah': Greta Thunberg lambasts leaders over climate crisis Thunberg said: "They invite cherry-picked young people to meetings like this to pretend that they listen to us. But they clearly don't listen to us. Our emissions are still rising. The science doesn't lie. "We can no longer let the people in power decide what is politically possible. We can no longer let the people in power decide what hope is. Hope is not passive. Hope is not blah, blah, blah. Hope is telling the truth. Hope is taking action. And hope always comes from the people."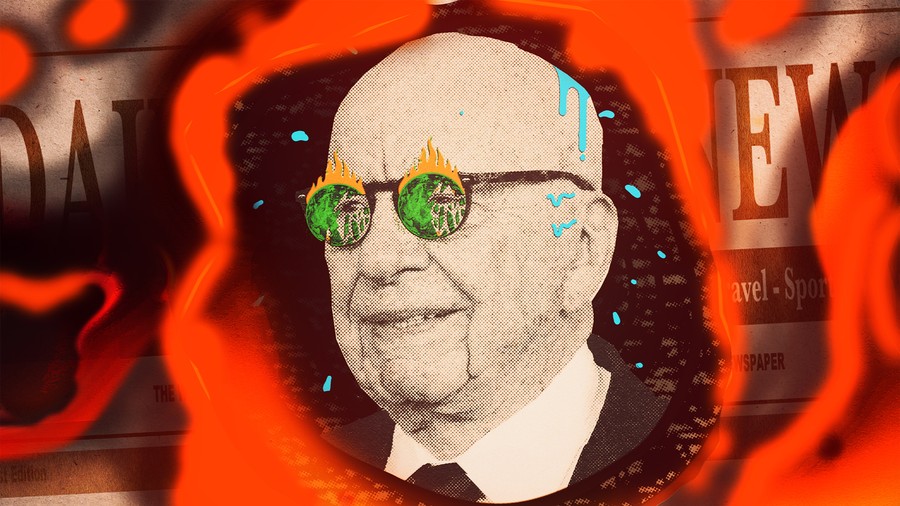 2021-09-25 Rupert Murdoch Has Known We've Been in a Climate Emergency Since 2006, Documents Show Rupert Murdoch has been guarding his media empire from climate change for the past 15 years even as Fox News and his other outlets deny it.

2021-09-24 Can the economy afford NOT to fight climate change? The results of this new research strengthen the case for ambitious climate policies. "The risk of costs being even higher than previously assumed reaffirms the urgency for fast and strong mitigation," said ERL study co-author Paul Waidelich of ETH Zürich. "It shows that choosing to not reduce greenhouse gas emissions is an extremely risky economic strategy."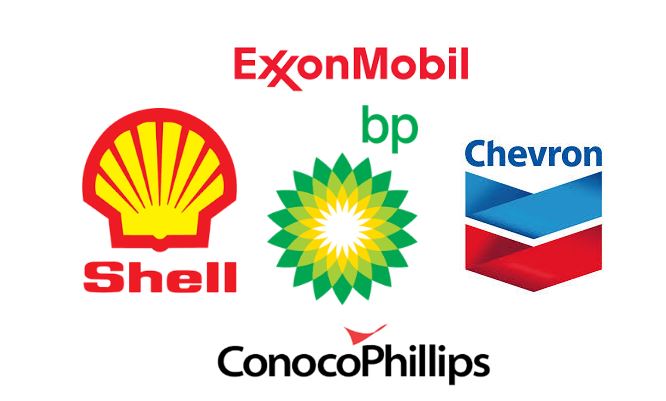 2021-09-09 Big oil's 'wokewashing' is the new climate science denialism By downplaying the urgency of the climate crisis, the industry has new tools to delay efforts to curb fossil fuel emissions. And worse yet: even industry critics haven't fully caught up to this new approach.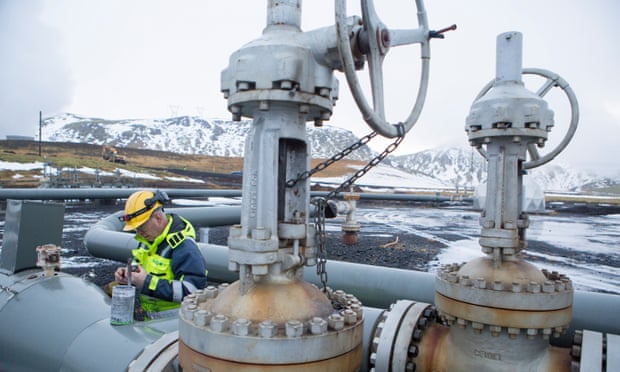 2021-09-09 World's biggest machine capturing carbon from air turned on in Iceland The world's largest plant designed to suck carbon dioxide out of the air and turn it into rock has started running, the companies behind the project said on Wednesday. The plant, named Orca after the Icelandic word "orka" meaning "energy", consists of four units, each made up of two metal boxes that look like shipping containers. Constructed by Switzerland's Climeworks and Iceland's Carbfix, when operating at capacity the plant will draw 4,000 tonnes of carbon dioxide out of the air every year, according to the companies.

2021-09-09 Hurricane Ida drowned 11 New Yorkers in their own homes. The climate crisis is here The death and destruction that Hurricane Ida just inflicted on New York is a reminder that the climate crisis isn't coming. It's here. There will be more fierce hurricanes and flooding, the kind of weather events that can destabilize a society.