Welcome
"We don't inherit the earth from our ancestors;
we borrow it from our children."
-- the wisdom of Chief Seattle
"Be Imperfectly Vegan
Be Imperfectly Zero Waste
Be Imperfectly Plastic Free
Be Imperfectly Sustainable

 
Because small conscious changes
are better than none at all."


--Amber Allen @thefairlylocalfamily
The ClimateChange.Tips website is for people who are concerned about climate change. Our goal is to make it easy to stay abreast of the best, trusted information on the science, social activism, and politics of this looming crisis. We intend to empower individuals to make lifestyle changes that will reduce their carbon footprint.
A short list of things you can do today:
Get involved and VOTE!
Use reusable bags and bottles.
Avoid all plastic where possible.
Recycle correctly and compost.
Use energy efficient appliances and bulbs.
Insulate and turn down the heat and hot water.
Walk, take public transport, carpool, and avoid flying.
Eat less red meat.
Plant trees.
Get family, friends, and your workplace to make similar changes.
" Saving our planet, lifting people out of poverty, advancing economic growth... these are one and the same fight. We must connect the dots between climate change, water scarcity, energy shortages, global health, food security and women's empowerment. Solutions to one problem must be solutions for all."
— Ban Ki-moon
"Now is the time to understand more, so we fear less."

"There are absolutely people dying climate-related deaths right now."
Misha Coleman, World Health Organization
"The earth does not belong to man; man belongs to the earth. ... Whatever befalls the earth befalls the sons of the earth. Man did not weave the web of life; he is merely a strand in it. Whatever he does to the web, he does to himself."
 
--Chief Seattle

How To Save Our Planet The ultimate handbook of irrefutable facts for saving the planet and fighting against climate change. How can we save our planet and survive the 21st century? How can you argue with deniers? How can we create positive change in the midst of the climate crisis? Professor Mark Maslin has the key facts that we need to protect our future.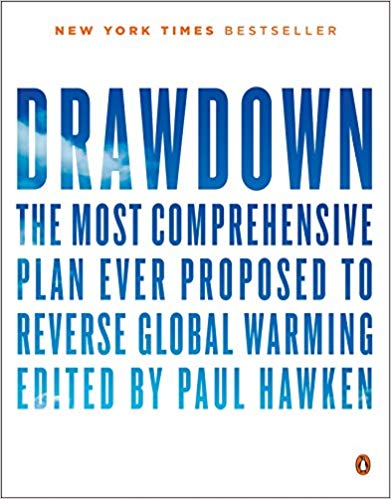 Drawdown: 100 Solutions to Reverse Global Warming Project Drawdown gathers and facilitates a broad coalition of researchers, scientists, graduate students, PhDs, post-docs, policy makers, business leaders and activists to assemble and present the best available information on climate solutions in order to describe their beneficial financial, social and environmental impact over the next thirty years.
If you have comments or suggestions, please email them to editor@climatechange.tips.
Our Inspiration
One Thing You Can Do Now
Go meat free for just a few days a week - be kind to your heart and to your wallet, but also be good to the planet.

Why?: Roughly 18 per cent of greenhouse gases are caused by livestock farming. Producing just one beef steak emits more CO2 than you would by driving for an hour and leaving all the lights on at home.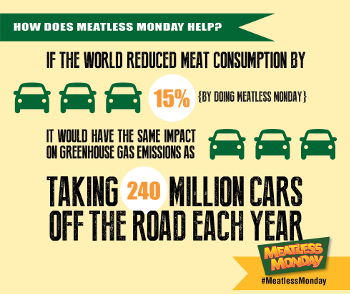 News

A Lifetime's Consumption of Fossil Fuels, Visualized On a day-to-day basis, our fossil fuel consumption might seem minimal, however, in just a year the average American consumes more than 23 barrels of petroleum products like gasoline, propane, or jet fuel.
10 steps you can take to lower your carbon footprint Small changes alone won't stop climate change, but your actions are still worthwhile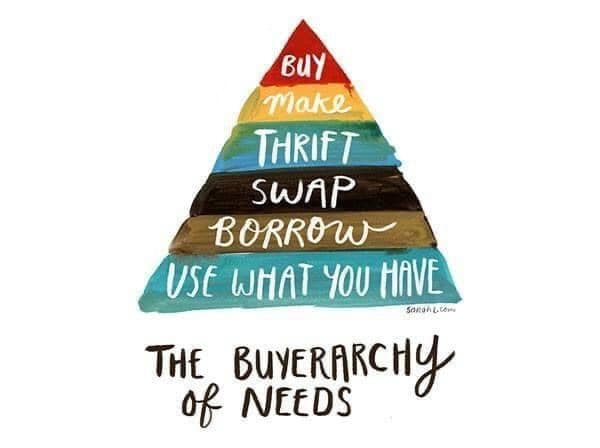 We all can work on how we reduce our impact on the environment and climate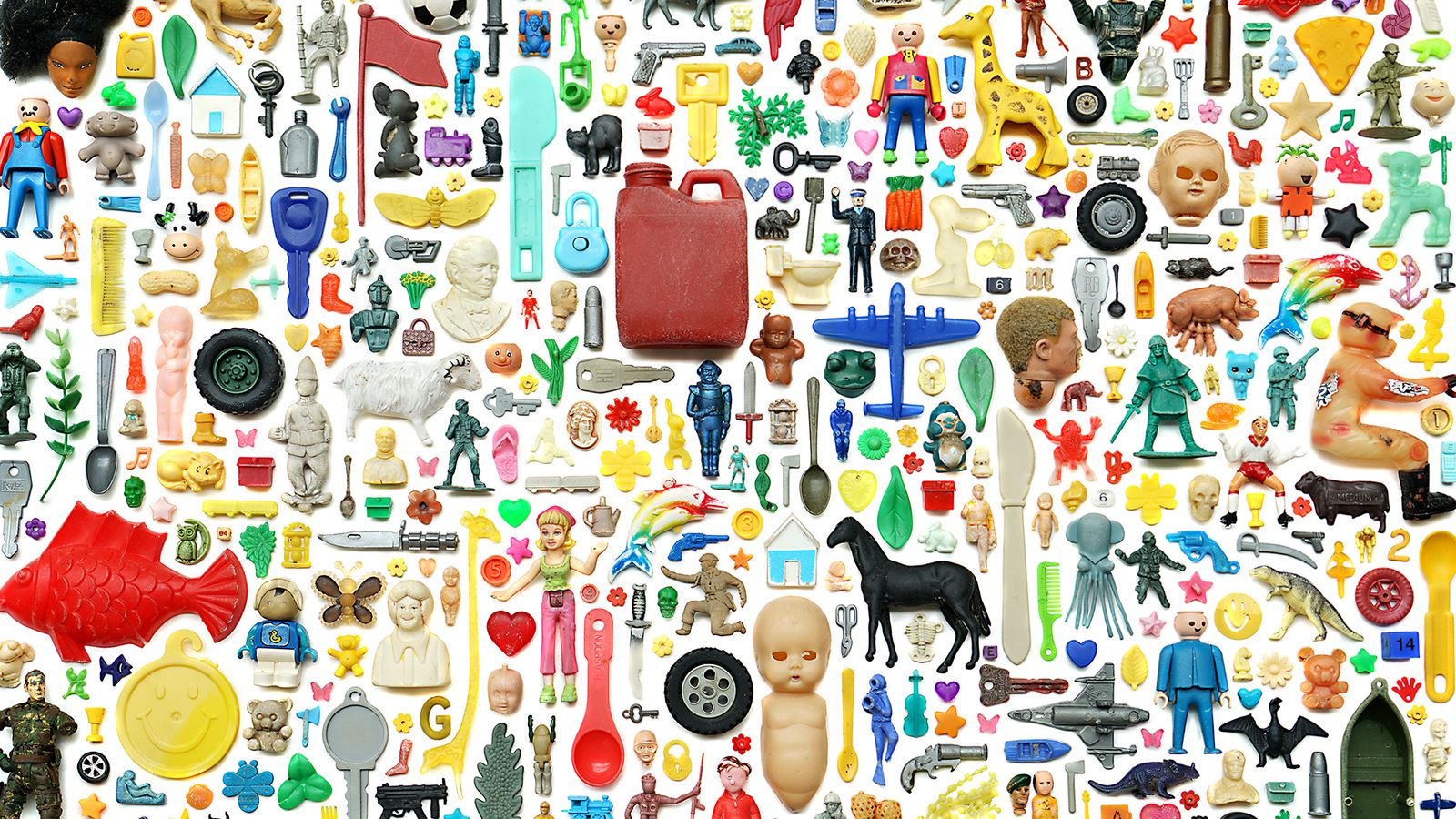 Special report: Our plastic planet Activist consumer groups are pushing for less use, and to some extent, less production, while industry aims for increased recycling. Plastics demand is projected to only increase — and the footprint of plastic pollution with it.

Climate Mobilization We are on a mission to initiate a WWII-scale mobilization to reverse global warming and the mass extinction of species in order to protect humanity and the natural world from climate catastrophe. We are an innovation lab focused on developing and launching frameworks, messaging, and organizing approaches to accelerate the global transition into "Emergency Mode" in order to reverse climate change and the ecological crisis.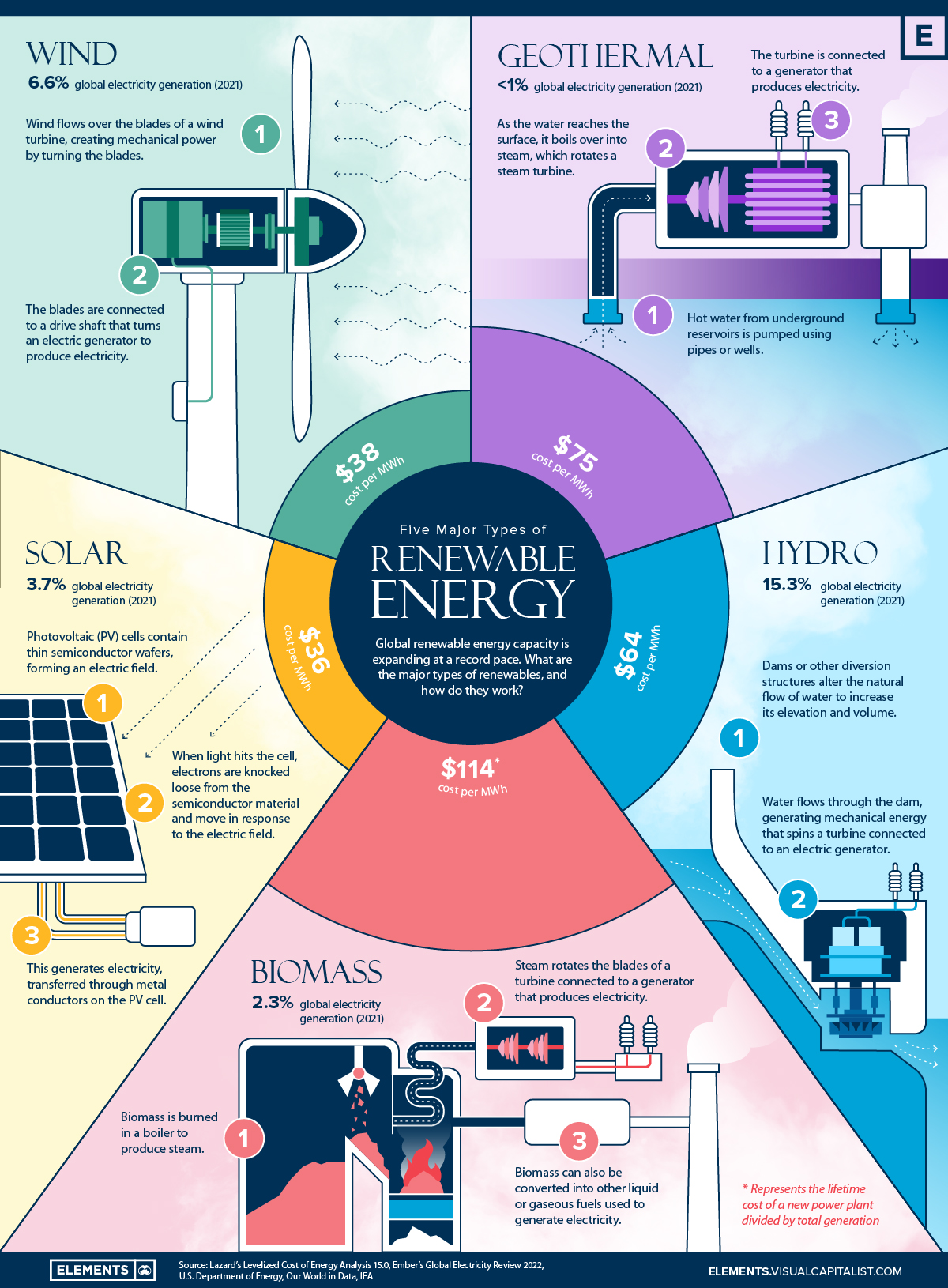 What Are the Five Major Types of Renewable Energy?

Following the Money That Undermines Climate Science It's difficult to figure out who's funding climate denial, because many of the think tanks that continue to question established climate science are nonprofit groups that aren't required to disclose their donors. That's true of the Competitive Enterprise Institute, a free-market research organization in Washington that disputes that climate change is a problem.
Recent News

2022-10-05 UN chief warns of fight for life as pre-COP27 climate talks open UN Secretary-General Antonio Guterres on Monday urged the world to act at the upcoming pre-COP27 climate talks in DR Congo against what he called "a life-or-death struggle for our own safety today and our survival tomorrow." Humanity has experience "immense" climate impacts across the world this summer, Guterres told media at the UN headquarters in New York ahead of the Kinshasa talks, which pave the way for COP27 -- the UN's 27th summit-level gathering on climate change, due to take place in Egypt next month.

2022-10-03 African climate summit opens in DR Congo Environment ministers from about 50 countries will gather in the Democratic Republic of Congo on Monday for a "pre-COP27" climate summit, with rich nations likely to come under pressure to raise spending to combat climate change. The talks in the DRC's capital, Kinshasa, are informal but meant to allow various countries and green groups to take stock of political positions ahead of COP27 -- the United Nations climate gathering of world leaders in Egypt next month.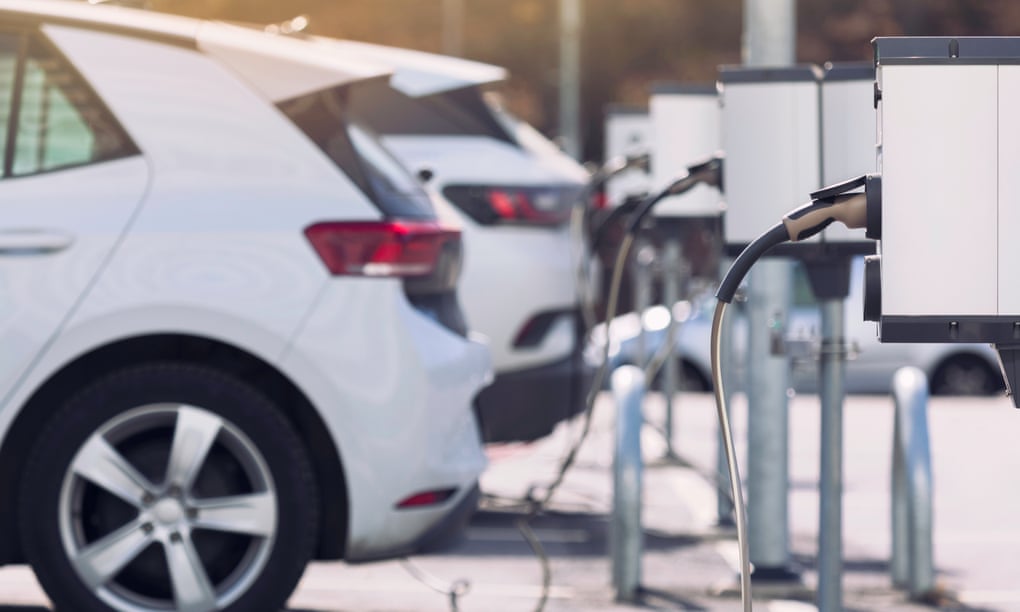 2022-10-03 The American EV boom is about to begin. Does the US have the power to charge it? The administration's target of 500,000 public charging units by 2030 is a far cry from the current count of nearly 50,000, according to the Department of Energy's estimate. And those new chargers will have to be fast – what's known as Level 2 or 3 charging – and functional in order to create a truly reliable system. Today, many are not.

2022-09-30 Climate activists in Los Angeles won a ban on new oil and gas wells Gomez is an intern with Communities for a Better Environment, an environmental justice group. She says the organization has been rallying the community around the issue of pollution and health — and pushing for change. In January, they won an important victory: The Los Angeles City Council voted to ban new oil and gas wells in the city and to phase out existing ones.

2022-09-30 After California, New York moves to ban new gas vehicles by 2035 California ruled in August that an ever-increasing percentage of new cars sold to the state's 40 million inhabitants must produce no tailpipe pollutants, until their total ban in 2035. Following that decision, Hochul directed New York authorities to move on regulatory steps to ensure all new passenger cars, pickup trucks and SUVs sold in the state are zero emissions by 2035.

2022-09-28 Climate change at 'point of no return': primatologist Goodall - "We are literally approaching a point of no return," Goodall told AFP in Los Angeles. "Look around the world at what's happening with climate change. It's terrifying. "We are part of the natural world and we depend on healthy ecosystems."

2022-09-24 Researchers claim to have built Europe's first 'zero-emission' house powered by hydrogen The Benevento building is a student house as well as a living laboratory - a real-life experiment to assess the benefits and limitations of these technologies for future homes and offices. According to the team at the University of Sannio, the hydrogen-powered fuel cells generate the electricity and heating required to meet the building's needs. Not only that, but the building generates renewable energy from solar and geothermal sources, earning it the title of "zero-emission building."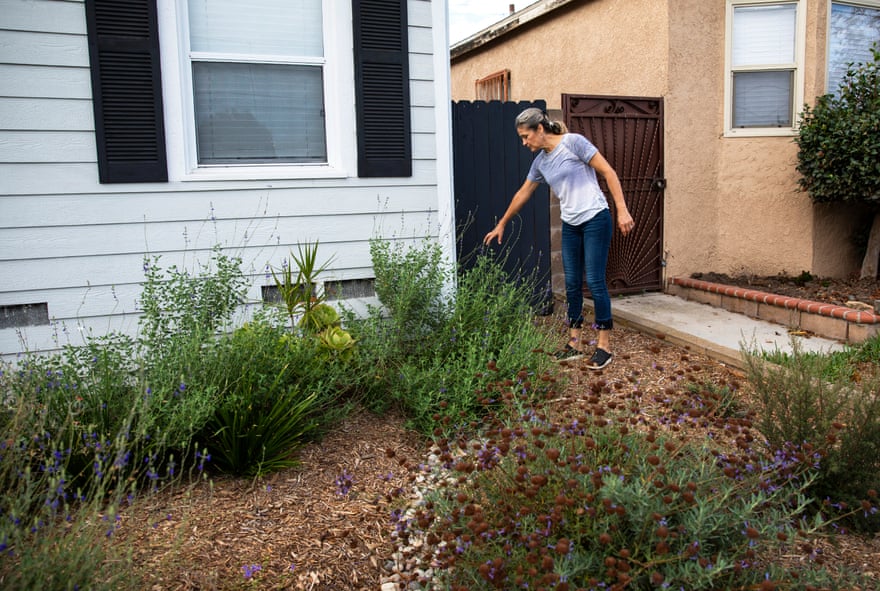 2022-09-24 'The American lawn feels irresponsible': the LA homes ditching grass for drought-friendly gardens In Los Angeles, which imposed sweeping restrictions on outdoor water use this year, thirsty lawns are out - and California native plants are in. From mansions in Brentwood to old family homes in Koreatown to neighborhoods in South LA, Angelenos are installing climate-friendly yards full of California buckwheat, toyon, sage, and succulents, and building in garden features to help conserve and retain the state's limited rainwater. The choice to conserve may be contagious. Starting this June, more than a thousand southern California residents a month made plans to replace their lawns with more drought-friendly landscapes, according to data from the Metropolitan Water District of Southern California.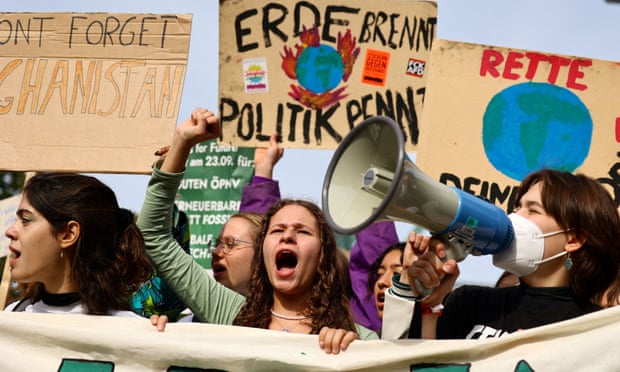 2022-09-24 Thousands call for 'climate reparations and justice' in global protests From New Zealand and Japan to Germany and the Democratic Republic of Congo, activists walked out of schools, universities and jobs to demand rich countries pay for the damage global heating is inflicting on the poor. In the latest day of action by the Fridays For Future movement, strikes "for climate reparations and justice" were planned in about 450 locations worldwide.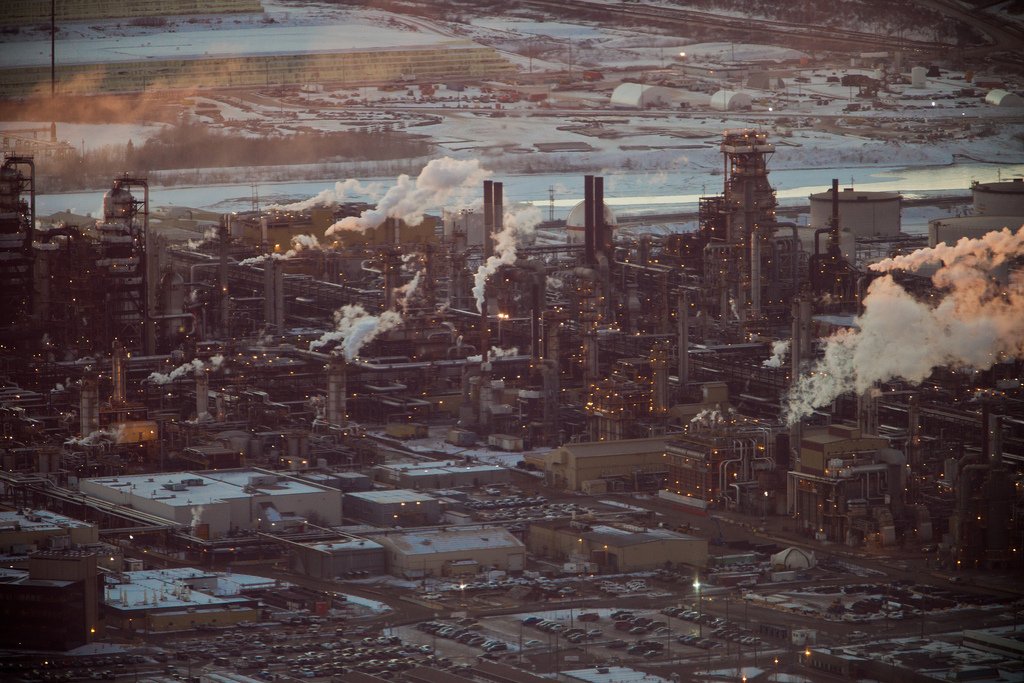 2022-09-23 Exxon Could Have Helped Stop Climate Change 30 Years Ago, 'Proprietary' Docs Show Exxon figured out a solution that could have helped achieve "stabilization" of the climate emergency back in the early 1990s, and then came up with a communication strategy to make sure that solution wouldn't happen. That's according to a newly reviewed 1993 document labeled "proprietary" that was written by the company's Canadian subsidiary Imperial Oil, one of the top producers in a heavily polluting oil deposit known as the Alberta tar sands. The document directed leaders at the company to stress the "many uncertainties" of implementing a national tax on greenhouse gas emissions when talking with journalists and politicians, even though Imperial Oil had privately studied the policy and learned that it could cause national emissions to plateau and then shrink without doing significant damage to the economy.

2022-09-23 Indigenous Leaders Beg US Firms to Stop Supporting Deforestation Indigenous leaders from the Amazon have implored major western brands and banks to stop supporting the ongoing destruction of the vital rainforest through mining, oil drilling, and logging, warning that the ecosystem is on the brink of a disastrous collapse. Representatives of Indigenous peoples from across the Amazon region have descended upon New York this week to press governments and businesses, gathered in the city for climate and United Nations gatherings, to stem the flow of finance to activities that are polluting and deforesting large areas of the rainforest. A new report by the Association of Brazil's Indigenous Peoples (APIB) alleges that brands such as Apple, Microsoft and Tesla all have products that may be tainted by gold illegally mined in Amazon Indigenous territories.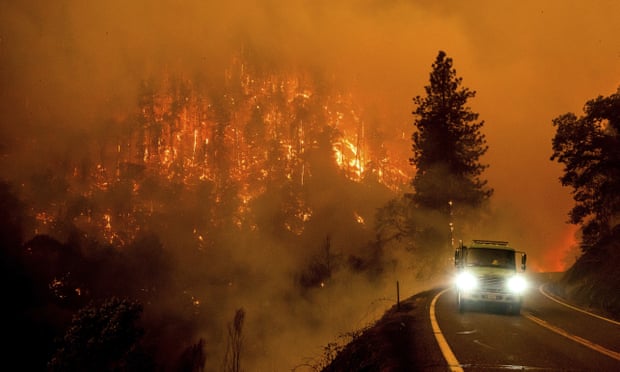 2022-09-23 'The climate crisis is now': haunting video spotlights California wildfires In a chilling new video released by Fridays for Future, the youth-led climate movement inspired by Swedish environmental activist Greta Thunberg, filmmakers capture how escalating wildfires have devastated California's picturesque landscapes in the hopes of igniting an urgent call to action.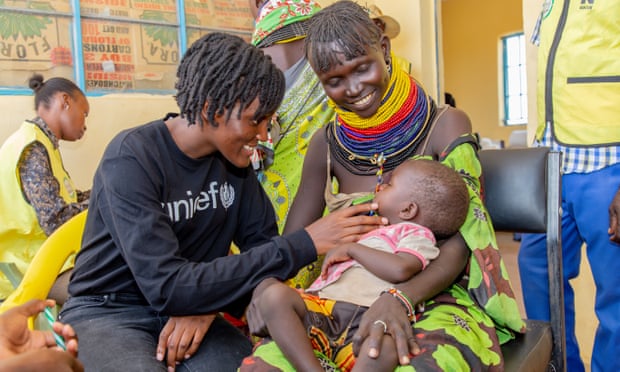 2022-09-17 'Africa is on the frontlines but not the front pages': Vanessa Nakate on her climate fight Nakate was drawn to climate activism in 2018 after learning about the erratic rainfall and extreme heat affecting Ugandan farmers and food production – including members of her family. Agriculture is the backbone of the country's economy, accounting for a quarter of its GDP. About 70% of people rely on farming and raising livestock. Inspired by Thunberg's school strikes in Sweden, Nakate launched her own climate movement and for several months in 2019 protested outside the gates of parliament against the government's inaction on the climate crisis. She then founded the Youth for Future Africa and the Africa-based Rise Up Movement, and is now one of the world's most celebrated youth activists.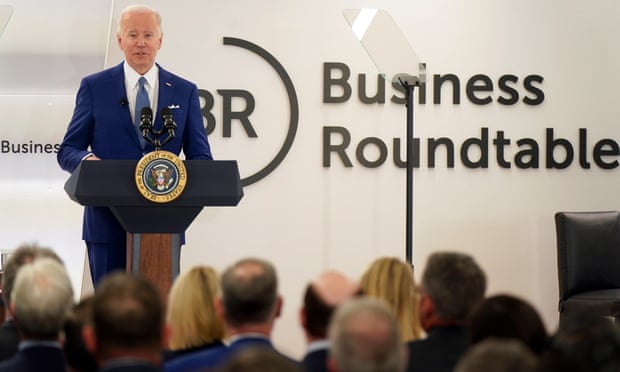 2022-09-15 Republicans plan legal assault on climate disclosure rules for public companies Republican officials and corporate lobby groups are teeing up a multi-pronged legal assault on the Biden administration's effort to help investors hold public corporations accountable for their carbon emissions and other climate change risks. The US Securities and Exchange Commission (SEC) proposed new climate disclosure rules in March that would require public companies to report the climate-related impact and risks to their businesses.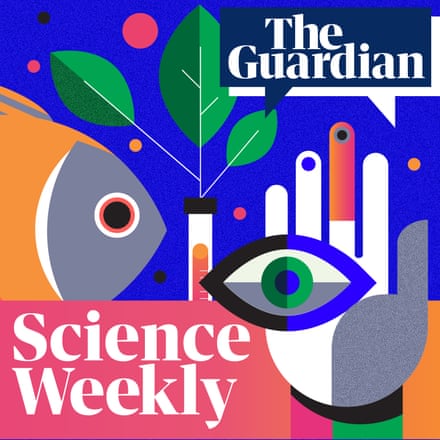 2022-09-15 How air pollution is changing our view of cancer – podcast According to the World Health Organization, air pollution causes 7 million premature deaths every year. We've known for a long time that air pollution causes lots of health problems, including lung cancer – but exactly how the two were linked was somewhat of mystery. Last week, a team from the Francis Crick Institute and University College London presented findings that shed new light on the role between air pollution and lung cancer. And, in doing so, could make us rethink how cancer develops.

2022-09-14 Mapped: Countries With the Highest Flood Risk Although the rising human toll is by far the biggest concern that floods present, they also bring with them massive economic costs. Last year, droughts, floods, and storms caused economic losses totaling $224.2 billion worldwide, nearly doubling the 2001-2020 annual average of $117.8 billion.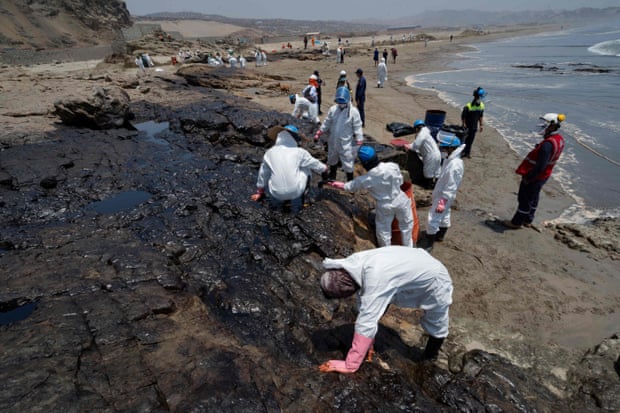 2022-09-14 Private equity still investing billions in dirty energy despite pledge to clean up The first-of-its-kind climate risks scorecard ranks Carlyle, Warburg Pincus and KKR as the worst offenders among eight major private equity companies with significant fossil fuel portfolios. All three continue investing heavily in greenhouse-gas-emitting projects with no adequate plan on transitioning away from oil and gas, according to the analysis by two financial watchdog non-profits of publicly available information. The firms also have scant transparency on political and climate lobbying, the report finds.

2022-09-13 What does colonialism have to do with climate change? When flooding amplified by climate change began to submerge a sizable portion of Pakistan recently, a remnant of the country's colonial past stood between the deluge and hundreds of thousands of people: the Sukkur Barrage. It wasn't certain that the 90-year-old diversion dam, a onetime engineering triumph designed by local British rulers but since cited for safety issues and described as "decrepit", would endure – making it a potentially fatal burden and a symbol of the corrosive impact of colonialism on much of the world.

2022-09-12 UN chief says world paying 'horrific price' for fossil fuels folly - "Pakistan and other developing countries are paying a horrific price for the intransigence of big emitters that continue to bet on fossil fuels," Guterres said in a tweet, shortly before heading to see some of the most flood-affected areas. "From Islamabad, I am issuing a global appeal: Stop the madness. Invest in renewable energy now. End the war with nature."

2022-09-12 The green king: Charles the environmentalist Interspersed between photos of official meetings and other royal duties, his Instagram account as Prince of Wales typically featured pictures showing him furthering environmental causes in Britain and beyond. They included planting trees, showing off organic fruit and vegetables from his Clarence House residence and colourful flowers growing in the garden at his beloved Highgrove House in Gloucestershire, western England.