Welcome

Greta Thunberg tells it like it is in "The Climate Book" It's the most ambitious, wide-ranging, and hard-hitting collection I have ever encountered. And it's all inspired by the young woman who so publicly dared to speak truth to power at Davos and the U.N. on climate change.

Have Climate Questions? Get Answers Here. Climate change is tremendously complex — and we're here to help. The climate desk at The Times has been collecting reader questions and has started answering them here.
"Leaders must 'choose life over death' and end the use of fossil fuels."
-- Al Gore
"We don't inherit the earth from our ancestors;
we borrow it from our children."
-- the wisdom of Chief Seattle
"Be Imperfectly Vegan
Be Imperfectly Zero Waste
Be Imperfectly Plastic Free
Be Imperfectly Sustainable

 
Because small conscious changes
are better than none at all."


--Amber Allen @thefairlylocalfamily
The ClimateChange.Tips website is for people who are concerned about climate change. Our goal is to make it easy to stay abreast of the best, trusted information on the science, social activism, and politics of this looming crisis. We intend to empower individuals to make lifestyle changes that will reduce their carbon footprint.
A short list of things you can do today:
Get involved and VOTE!
Use reusable bags and bottles.
Avoid all plastic where possible.
Recycle correctly and compost.
Use energy efficient appliances and bulbs.
Insulate and turn down the heat and hot water.
Walk, take public transport, carpool, and avoid flying.
Eat less red meat.
Plant trees.
Get family, friends, and your workplace to make similar changes.
" Saving our planet, lifting people out of poverty, advancing economic growth... these are one and the same fight. We must connect the dots between climate change, water scarcity, energy shortages, global health, food security and women's empowerment. Solutions to one problem must be solutions for all."
— Ban Ki-moon
"Now is the time to understand more, so we fear less."

"There are absolutely people dying climate-related deaths right now."
Misha Coleman, World Health Organization
If you have comments or suggestions, please email them to editor@climatechange.tips.
Our Inspiration
One Thing You Can Do Now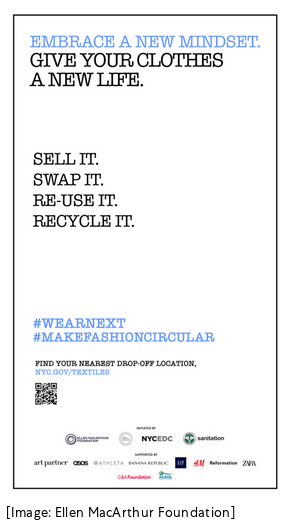 Click for more information.
News

Gretta Thunberg speech at the Goldene Kamera awards Apr 5, 2019 -- The young climate activist Greta Thunberg has been awarded the "Special Prize Climate Protection" during Germany's Media awards show GOLDENE KAMERA 2019. She used her speech to call on media celebrities to raised their voices and spread the message on climate change.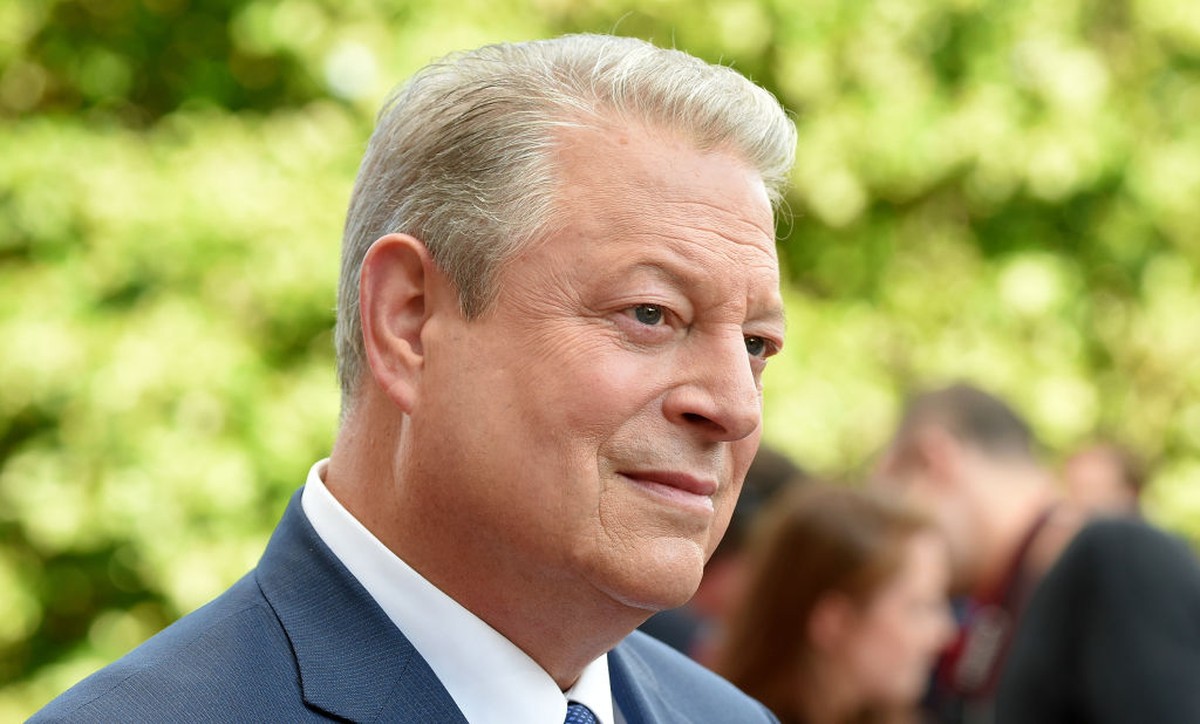 Al Gore at the Opening of the #COP27 YOU MUST LISTEN TO THIS!

US researchers announce historic nuclear fusion breakthrough The US Department of Energy described the achievement of fusion ignition as a "major scientific breakthrough" that will lead to "advancements in national defense and the future of clean power." LLNL director Kim Budil described it as "is one of the most significant scientific challenges ever tackled by humanity."

A Lifetime's Consumption of Fossil Fuels, Visualized On a day-to-day basis, our fossil fuel consumption might seem minimal, however, in just a year the average American consumes more than 23 barrels of petroleum products like gasoline, propane, or jet fuel.

Following the Money That Undermines Climate Science It's difficult to figure out who's funding climate denial, because many of the think tanks that continue to question established climate science are nonprofit groups that aren't required to disclose their donors. That's true of the Competitive Enterprise Institute, a free-market research organization in Washington that disputes that climate change is a problem.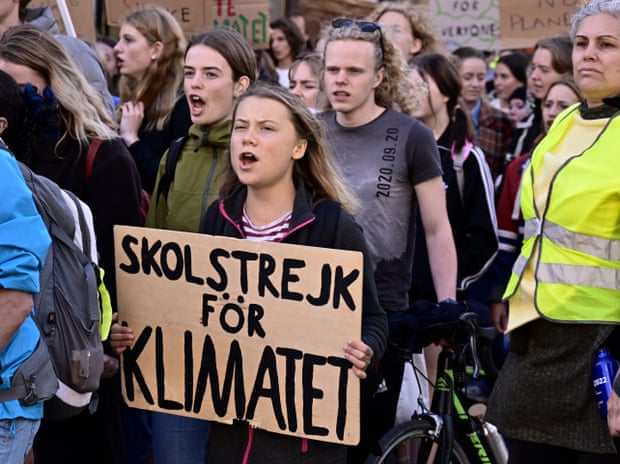 Greta Thunberg on the climate delusion: 'We've been greenwashed out of our senses. It's time to stand our ground' Climate change has become a crisis sooner than expected. So many of the researchers I've spoken to have said that they were shocked to witness how quickly it is escalating. But since science is very cautious when it comes to making predictions, maybe this should not come as a big surprise. One result of this, however, is that very few people actually knew how to react when the signs started becoming obvious in recent years. And fewer still had planned how to communicate what is happening. It seems like the vast majority of people were preparing for a different, less urgent scenario. A crisis that would take place many decades into the future. And yet here we are. The climate and ecological crisis is not happening in some faraway future. It's happening right here and right now.
10 steps you can take to lower your carbon footprint Small changes alone won't stop climate change, but your actions are still worthwhile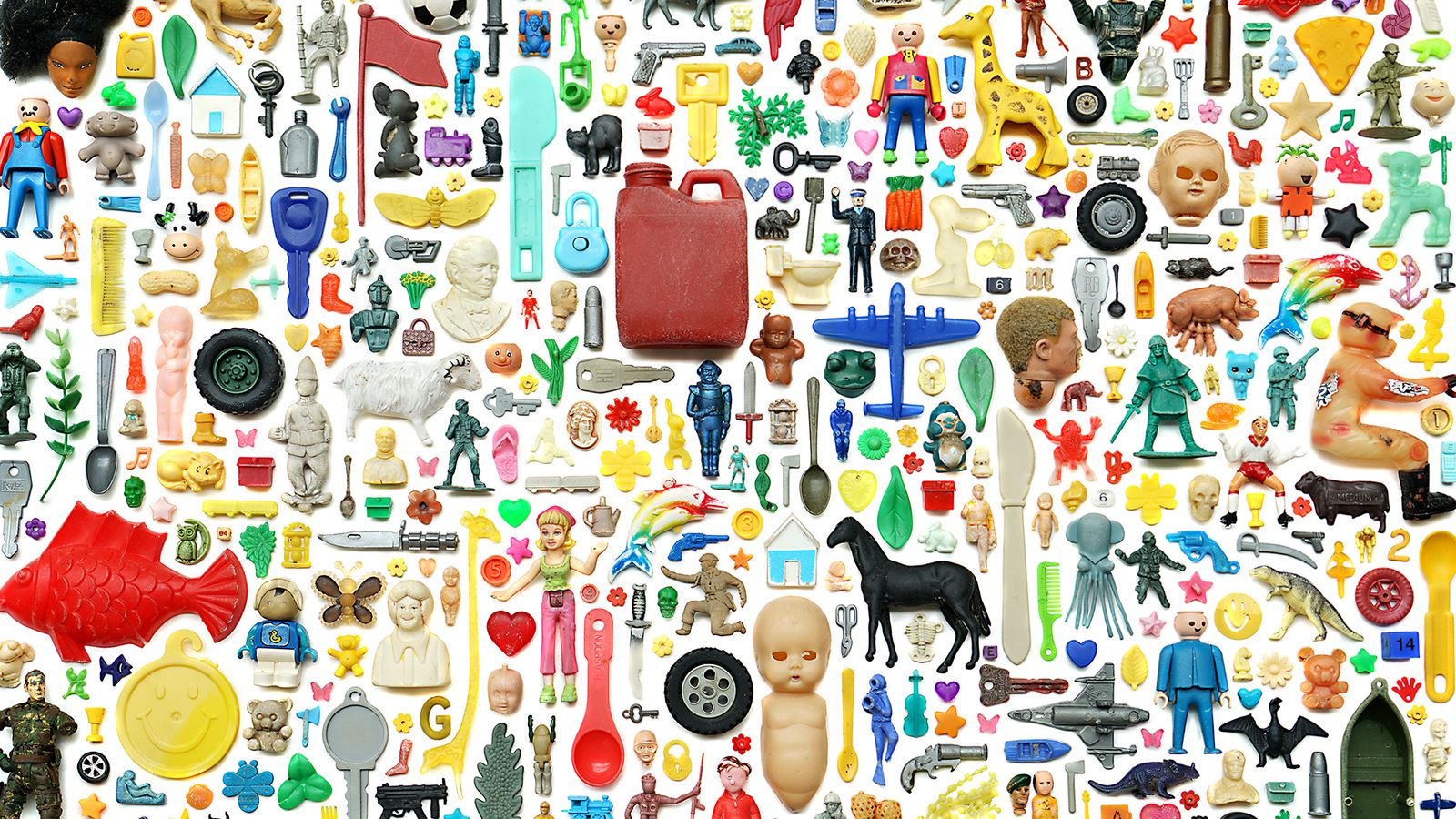 Special report: Our plastic planet Activist consumer groups are pushing for less use, and to some extent, less production, while industry aims for increased recycling. Plastics demand is projected to only increase — and the footprint of plastic pollution with it.
Recent News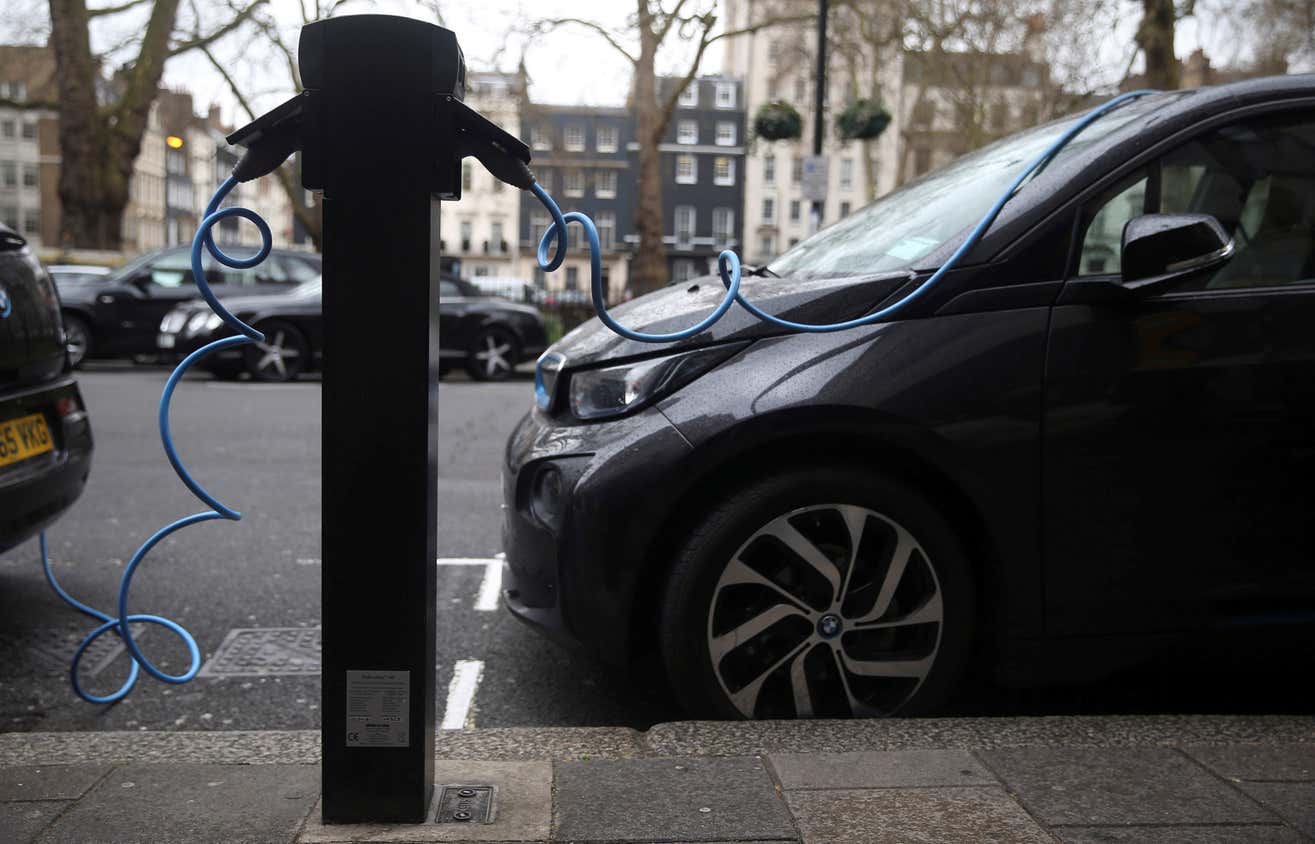 2023-04-28 Every fifth car sold worldwide this year will be electric -"The internal combustion engine has gone unrivalled for over a century, but electric vehicles are changing the status quo. By 2030, they will avoid the need for at least five million barrels a day of oil. Cars are just the first wave: electric buses and trucks will follow soon," said Fatih Birol, IEA executive director.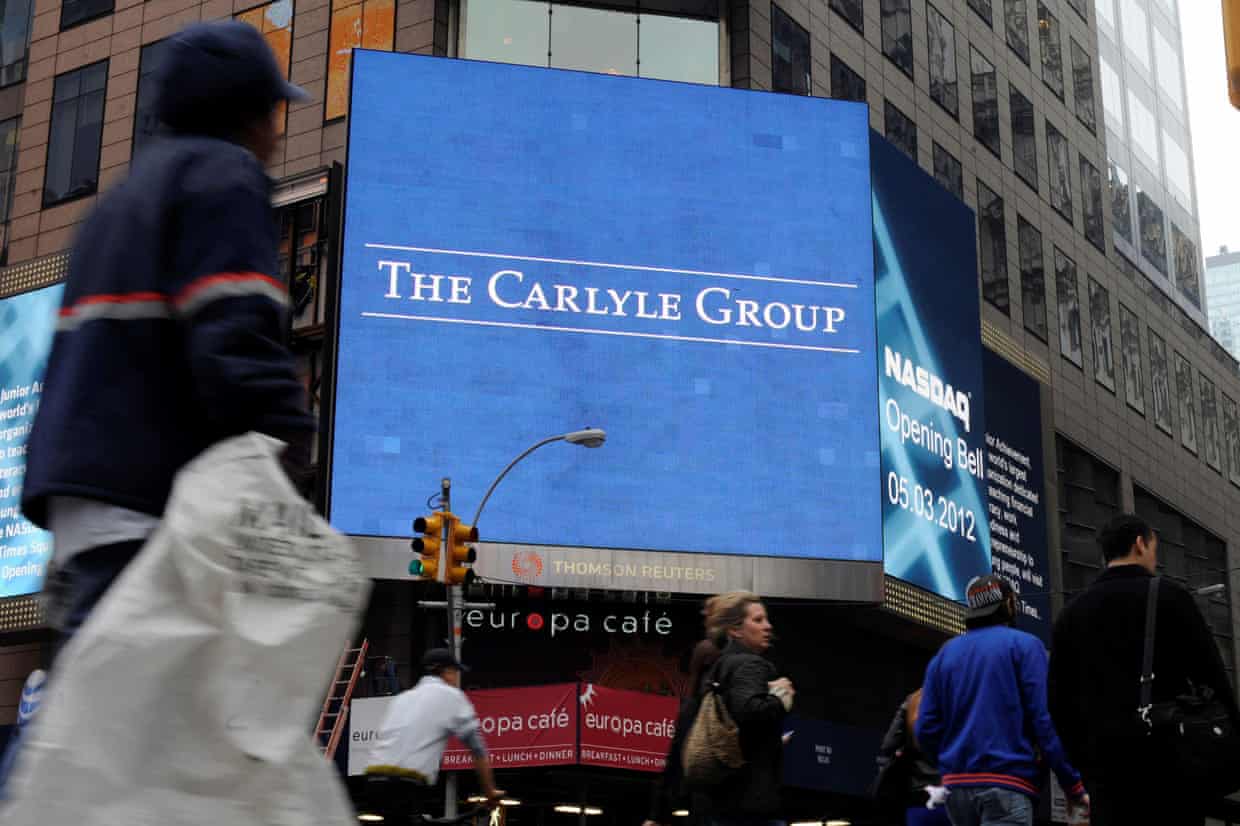 2023-04-27 A leading private equity firm claimed to be a climate leader – while increasing emissions Carlyle's investment portfolio contributes substantially to the global climate crisis and inflicts environmental harms most commonly in areas with large proportions of low-income and Black and brown households, according to the report, which calls on lawmakers to close regulatory loopholes and require greater transparency.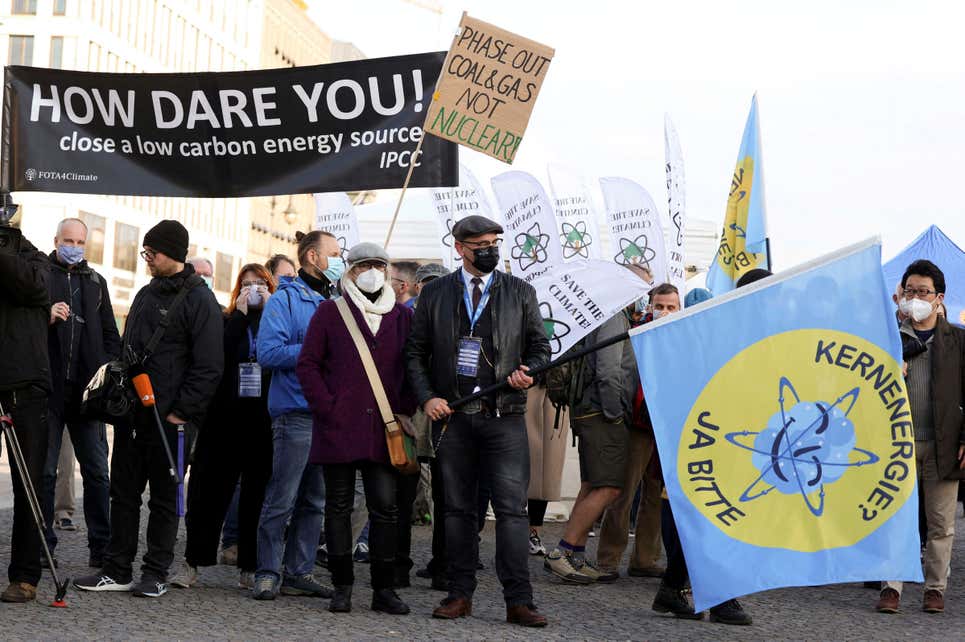 2023-04-17 Germany is following through on its plan to shut down nuclear plants, despite some opposition As of 2020, Germany was the European Union's second-largest producer of nuclear energy, accounting for 9% of the bloc's atomic power production. The three remaining nuclear power plants supplied 6% of Germany's energy needs, but current German chancellor Olaf Scholz still faced some pushback. On Thursday (Apr. 13), more than 20 scientists and Nobel Prize laureates sent a last-minute open letter to the German government urging them to reconsider, calling nuclear power an important part of reducing carbon emissions.

2023-04-17 Nuclear power causes least damage to the environment, finds systematic survey NTNU has collaborated with the Grenoble Institute of Technology on a new study to conduct a systematic survey of the land use of all energy solutions. We have analyzed 870 power plants worldwide, including solar power, wind power, hydropower and nuclear power. The study was published in Scientific Reports. One finding of the study was that hydropower is the most land-efficient renewable energy source worldwide. This challenges common opinion that solar power is the most energy-dense renewable energy source.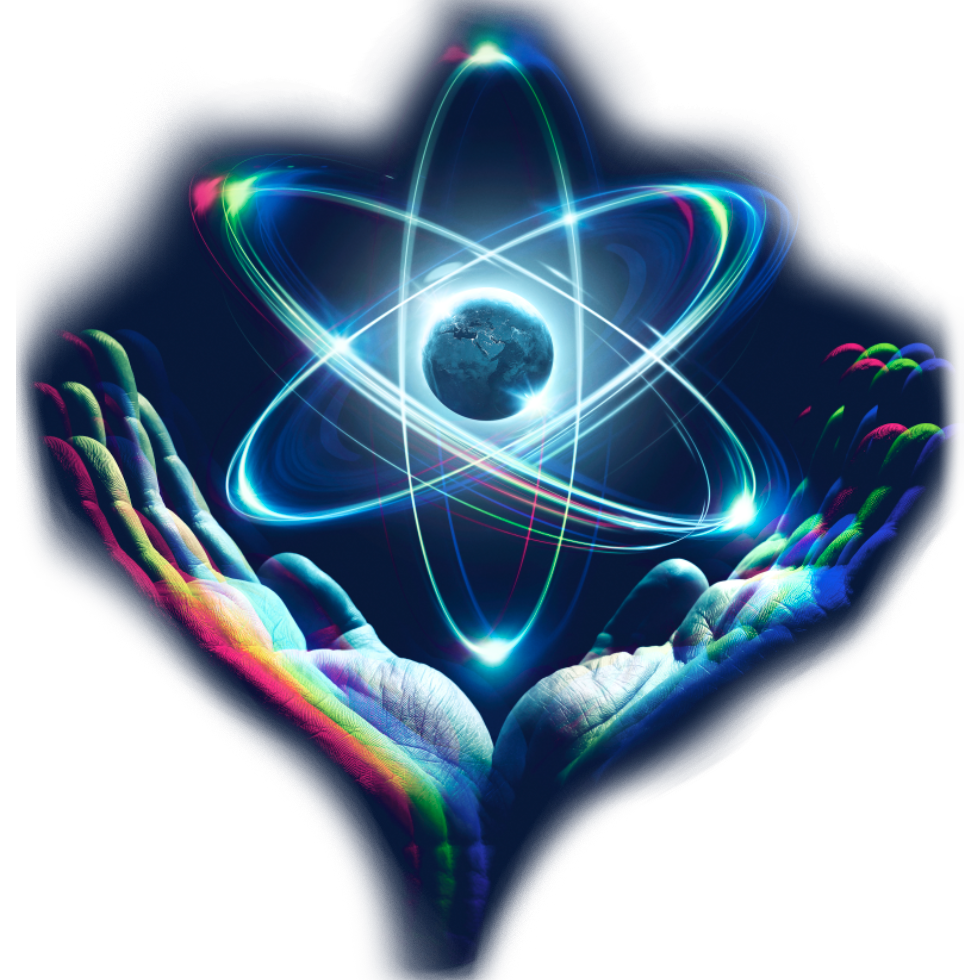 2023-04-17 CLIMATE CHANGE: THE EXISTENTIAL CRISIS & CHALLENGE OF OUR TIME Beneath our feet, Uranium atoms in the Earth's crust hold incredibly concentrated energy. Science unlocked this energy in the mid-20th century, first for bombs and then to power submarines. The United States led the effort to generate electricity from this new source. Yet in the mid-20th century as societies began the transition to nuclear power and away from fossil fuels, a long-term PR campaign to scare the public began, funded in part by coal and oil interests. This campaign would sow fear about harmless low-level radiation and create confusion between nuclear weapons and nuclear energy. Looking squarely at the problem, Oliver Stone shows us that knowledge is the antidote to fear, and our human ingenuity will allow us to solve the climate change crisis if we use it.

2023-04-16 'It's my calling': Mikaela Loach, rising star of the climate crisis campaign There were a few tears on Mother's Day last month when Mikaela Loach's mum came to visit her at her flat on the south coast. Loach handed her a hot-off-the press copy of her new book, It's Not That Radical: Climate Action to Transform Our World. Its cover dazzles in pink – as does Loach today, a rapidly rising star in the fight for climate justice, who pitches up for our interview in a pink puffer, rose-pink boilersuit and pale-pink glasses. After her mother read Loach's acknowledgments thanking her for passing on her "huge heart", she "had a good cry. And then she called my grandmother in Jamaica who was, like, 'Why you bawling out like?'" Loach promptly rumbles her grandmother for having cried herself when she'd read her the accounts of their conversations early in the pandemic. Her grandmother had described how Hellshire Beach, near Kingston, where Mikaela played as a tiny child, had almost disappeared due to climate change. The helplessness Mikaela heard in her grandmother's voice spurred her on to write the book.

2023-04-14 The Biden Administration's Revolutionary Electric Cars Proposal The Environmental Protection Agency just proposed two ambitious new regulations that seek to cut vehicle emissions dramatically and ensure that two-thirds of new vehicles sold by 2032 in the US are all-electric. That's a lot faster than many automakers had planned to transition to electric. The EPA anticipates that the rules could save between $850 billion and $1.6 trillion in climate and health impacts. The rules do not explicitly say that a certain percentage of vehicles needs to be electric. Instead, they set pollution limits under the Clean Air Act that only electric vehicles are currently able to meet. If automakers could figure out some other way to fuel a car without emissions, that's fair game, too.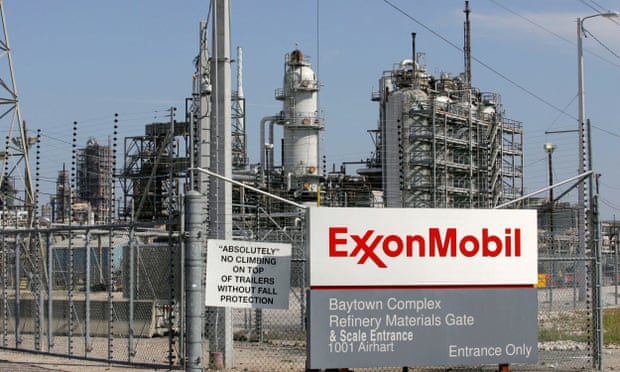 2023-04-10 Exxon's new 'advanced recycling' plant raises environmental concerns In 2021 alone, ExxonMobil churned out 6m tons of new single-use plastic, more than any other petrochemical company, according to a recent report by the philanthropic Minderoo Foundation. What's more, recent research has shown that chemical recycling is worse for the environment than mechanical recycling in terms of greenhouse gas emissions and water use, and in some cases, worse than virgin plastic production. The process ExxonMobil's Baytown plant uses, called pyrolysis, is often so inefficient that many environmental advocates say it should not be called recycling at all.

2023-04-03 The Greenland Ice Sheet is close to a melting point of no return, says new study The Greenland Ice Sheet covers 1.7 million square kilometers (660,200 square miles) in the Arctic. If it melts entirely, global sea level would rise about 7 meters (23 feet), but scientists aren't sure how quickly the ice sheet could melt. Modeling tipping points, which are critical thresholds where a system behavior irreversibly changes, helps researchers find out when that melt might occur.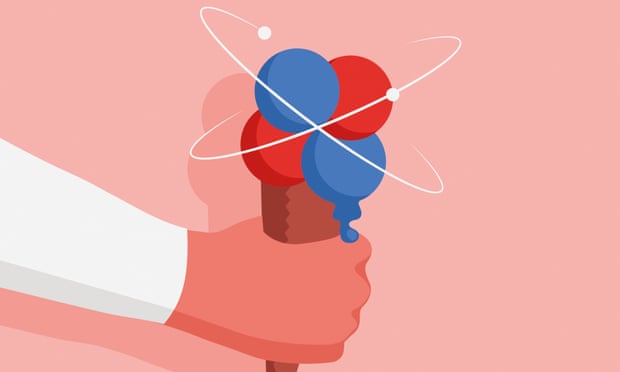 2023-04-03 The big idea: will fusion power save us from the climate crisis? There are plenty of uncertainties and unknowns around fusion energy, but on this question we can be clear. Since what we do about carbon emissions in the next two or three decades is likely to determine whether the planet gets just uncomfortably or catastrophically warmer by the end of the century, then the answer is no: fusion won't come to our rescue. But if we can somehow scramble through the coming decades with makeshift ways of keeping a lid on global heating, there's good reason to think that in the second half of the century fusion power plants will gradually help rebalance the energy economy.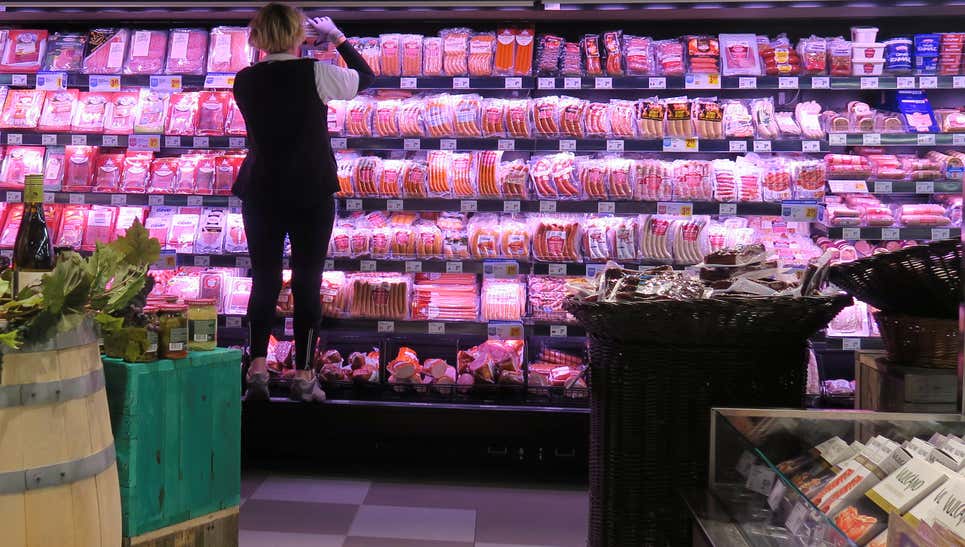 2023-03-28 The meat industry blocked the IPCC's attempt to recommend a plant-based diet Micheal Thomas, who writes the climate newsletter Distilled, outlined the shift in wording driven by Brazil and Argentina, countries with large and influential beef industries. As Thomas points out, the IPCC report's authors initially recommended a shift to plant-based diets, stating that "plant-based diets can reduce GHG emissions by up to 50% compared to the average emission-intensive Western diet," according to a draft leaked by Scientist Rebellion.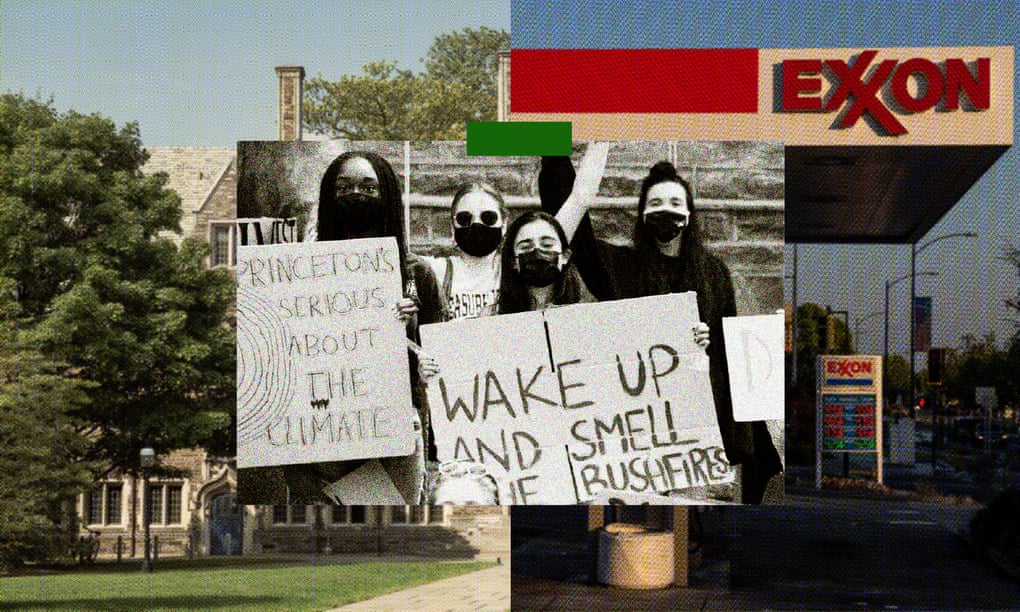 2023-03-27 Big oil on campus: how US universities are 'colonized' by the fossil fuel industry The lecturer looked, and sounded, the part. Sporting a pale blue shirt and Princeton University ID badge, he had his own office on campus, a short stroll from the room where several dozen students were gathered to hear him confidently talk about the challenges in moving away from fossil fuels. But Tim Barckholtz is not a Princeton professor, but rather a senior scientific adviser at ExxonMobil, the oil giant that has done so much to both perpetuate and downplay the climate crisis. Barckholtz, an affable figure who has fronted adverts for Exxon touting its emissions reduction research, spent around six months sitting in and contributing to lectures and research groups, based in his own office space at the elite university.

2023-03-24 Joint NASA, CNES Water-Tracking Satellite Reveals First Stunning Views The satellite will measure the elevation of nearly all the water on Earth's surface and provide one of the most comprehensive surveys yet of our planet's surface water. SWOT's measurements of freshwater bodies and the ocean will provide insights into how the ocean influences climate change and the water cycle; how a warming world affects water storage in lakes, rivers, and reservoirs; and how communities can better manage their water resources and prepare for floods and other disasters.

2023-03-24 How to Choose the Right Electric Vehicle, A Buying Guide A little bit of pre-planning and thinking about your needs and how you use your vehicle will go a long way in directing you towards the best choice. This electric vehicle buying guide will walk you through the foundational questions you should be asking as you shop for a new efficient car.

2023-03-09 A growing plastic smog, now estimated to be over 170 trillion plastic particles afloat in the world's oceans—Urgent solutions required The peer-reviewed paper is by Marcus Eriksen of the 5 Gyres Institute, a California-based nonprofit focused on plastic pollution, and researchers at other organizations and universities. There was a previous attempt to estimate the amount of plastic afloat on ocean currents back in 2014. The updated paper relies on data from a greatly expanded set of samples, nearly 12,000, from oceans across the globe. For this study, samples were collected by dragging a net with exceptionally fine mesh for several kilometers across the ocean surface to determine an average amount of particles per kilometer of water. Then a computer model analyzed how plastic concentrates as it leaves rivers, coastlines and shipping lanes. From this the researchers extrapolated to an estimate of items for the global ocean. They then tested their model against real-world concentrations. Taken between 1979 and 2019, the samples reveal a rapid and unprecedented increase in ocean plastics since 2005.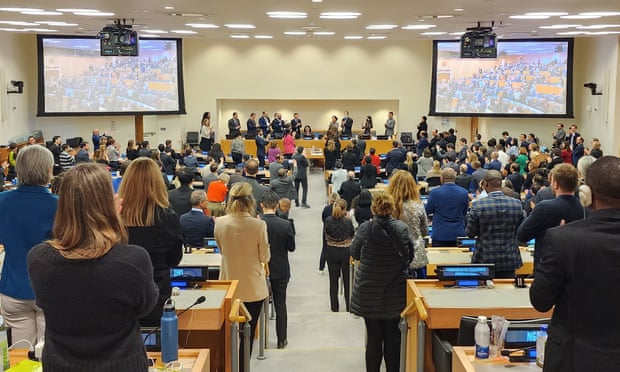 2023-03-09 High seas treaty: historic deal to protect international waters finally reached at UN The historic treaty is crucial for enforcing the 30x30 pledge made by countries at the UN biodiversity conference in December, to protect a third of the sea (and land) by 2030. Without a treaty, this target would certainly fail, as until now no legal mechanism existed to set up MPAs on the high seas. Covering almost two-thirds of the ocean that lies outside national boundaries, the treaty will provide a legal framework for establishing vast marine protected areas (MPAs) to protect against the loss of wildlife and share out the genetic resources of the high seas. It will establish a conference of the parties (Cop) that will meet periodically and enable member states to be held to account on issues such as governance and biodiversity.

2023-03-08 Alaska Natives Beg Biden to Halt Massive Oil Project The Willow Project, proposed by ConocoPhillips, would be the largest single oil development to proceed under the Biden administration if it is approved. The project would pump more than 600 million barrels of oil over 30 years from a rapidly warming Arctic region, and environmental groups say it is wholly inconsistent with the administration's climate goals. "The biggest message we're sending out loud today is that now is the time for the Biden administration to lead us into a just transition off of fossil fuels and into a more regenerative economy," said Karlin Nageak Itchoak, senior regional director for The Wilderness Society's Arctic region.

2023-03-07 Super-Emitting "Methane Bombs" Are a Dire Threat to Humanity More than 1,000 "super-emitter" sites gushed the potent greenhouse gas methane into the global atmosphere in 2022, the Guardian can reveal, mostly from oil and gas facilities. The worst single leak spewed the pollution at a rate equivalent to 67 million running cars. Separate data also reveals 55 "methane bombs" around the world—fossil fuel extraction sites where gas leaks alone from future production would release levels of methane equivalent to 30 years of all US greenhouse gas emissions.

2023-03-07 Groundbreaking air pollution study finds almost no safe place on Earth Just 0.001 percent of the world's population, according to a groundbreaking study published in Lancet Planetary Health on March 6, of daily ambient fine particulate matter (PM2.5) globally, is exposed to safe levels advised by the World Health Organization (WHO). The lack of air pollution monitoring stations has led to an absence of information on local, national, regional, and global PM2.5 exposure. Now, this new analysis, which also produced a map, is the first in the world to demonstrate how the global distribution of PM2.5 has changed over the past few decades.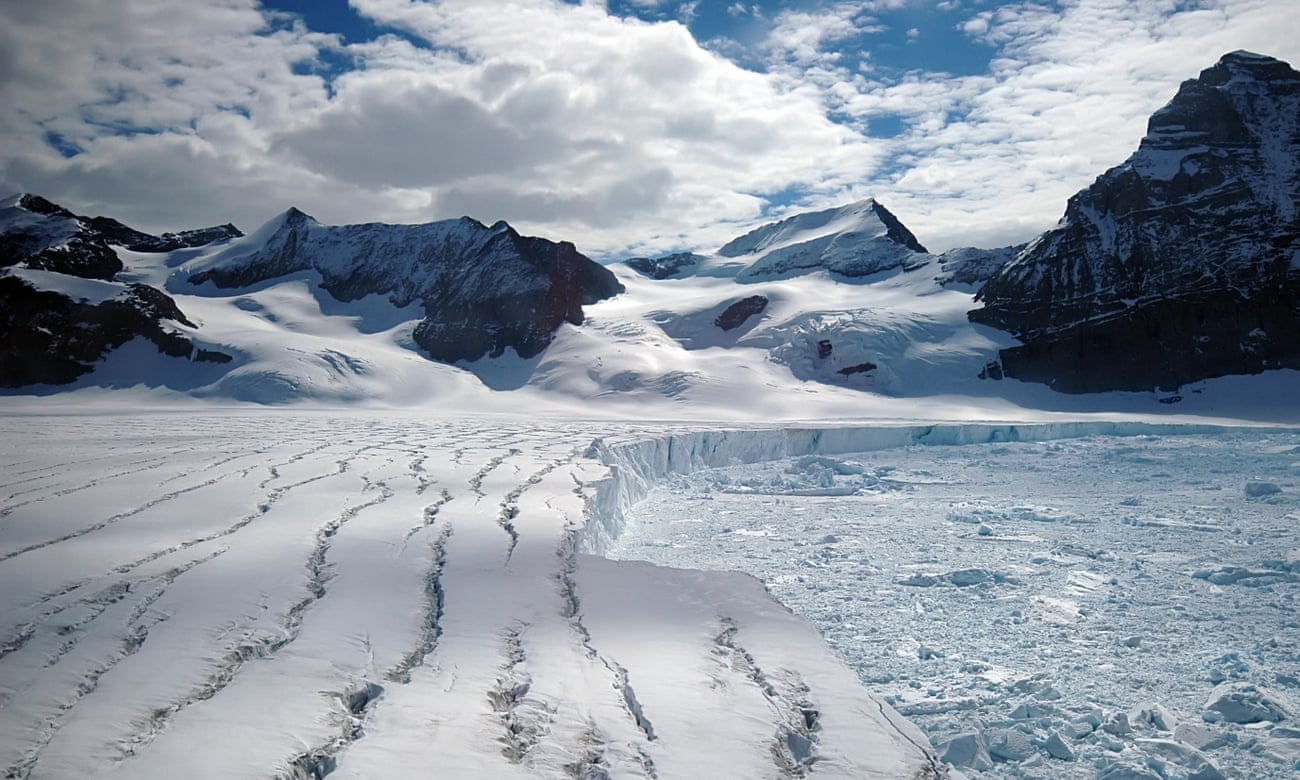 2023-03-05 'Everyone should be concerned': Antarctic sea ice reaches lowest levels ever recorded For 44 years, satellites have helped scientists track how much ice is floating on the ocean around Antarctica's 18,000km coastline. The continent's fringing waters witness a massive shift each year, with sea ice peaking at about 18m sq km each September before dropping to just above 2m sq km by February. But across those four decades of satellite observations, there has never been less ice around the continent than there was last week.