Welcome
"Leaders must 'choose life over death' and end the use of fossil fuels."
-- Al Gore
"We don't inherit the earth from our ancestors;
we borrow it from our children."
-- the wisdom of Chief Seattle
"Be Imperfectly Vegan
Be Imperfectly Zero Waste
Be Imperfectly Plastic Free
Be Imperfectly Sustainable

 
Because small conscious changes
are better than none at all."


--Amber Allen @thefairlylocalfamily
The ClimateChange.Tips website is for people who are concerned about climate change. Our goal is to make it easy to stay abreast of the best, trusted information on the science, social activism, and politics of this looming crisis. We intend to empower individuals to make lifestyle changes that will reduce their carbon footprint.
A short list of things you can do today:
Get involved and VOTE!
Use reusable bags and bottles.
Avoid all plastic where possible.
Recycle correctly and compost.
Use energy efficient appliances and bulbs.
Insulate and turn down the heat and hot water.
Walk, take public transport, carpool, and avoid flying.
Eat less red meat.
Plant trees.
Get family, friends, and your workplace to make similar changes.
" Saving our planet, lifting people out of poverty, advancing economic growth... these are one and the same fight. We must connect the dots between climate change, water scarcity, energy shortages, global health, food security and women's empowerment. Solutions to one problem must be solutions for all."
— Ban Ki-moon
"Now is the time to understand more, so we fear less."

"There are absolutely people dying climate-related deaths right now."
Misha Coleman, World Health Organization
"The earth does not belong to man; man belongs to the earth. ... Whatever befalls the earth befalls the sons of the earth. Man did not weave the web of life; he is merely a strand in it. Whatever he does to the web, he does to himself."
 
--Chief Seattle

An Ardent Call to Arms: On Harriet A. Washington's "A Terrible Thing to Waste: Environmental Racism and Its Assault on the American Mind" Harriet A. Washington has published A Terrible Thing to Waste: Environmental Racism and Its Assault on the American Mind. Just as Carson did back in the late 1950s and early 1960s, Washington seems to anticipate controversial responses to her book, in which she identifies multinational corporations that produce untested chemicals, bemoans government policies that allow toxins to enter our ecosystem, and pleas for activism among the enablers (people like you and me) who choose not to support fence-line communities animated in their pursuit of environmental justice. Washington focuses on IQ, in a way similar to Carson's focus on small animals, especially birds. And, just as the loss of certain species of small animals seemed less important before the publication of Carson's book, a few IQ points might seem insignificant to most Americans now. That shortsightedness will change after they've read Washington's book. This Shearing Fellow has written a fact-based analysis with conclusions that should absolutely animate us all.
If you have comments or suggestions, please email them to editor@climatechange.tips.
Our Inspiration
One Thing You Can Do Now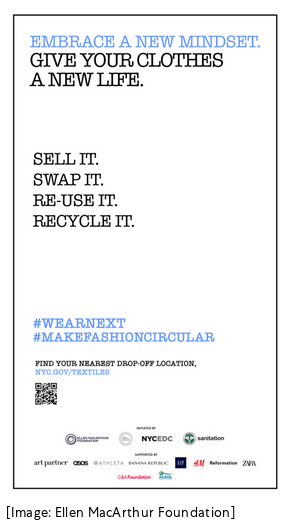 Click for more information.
News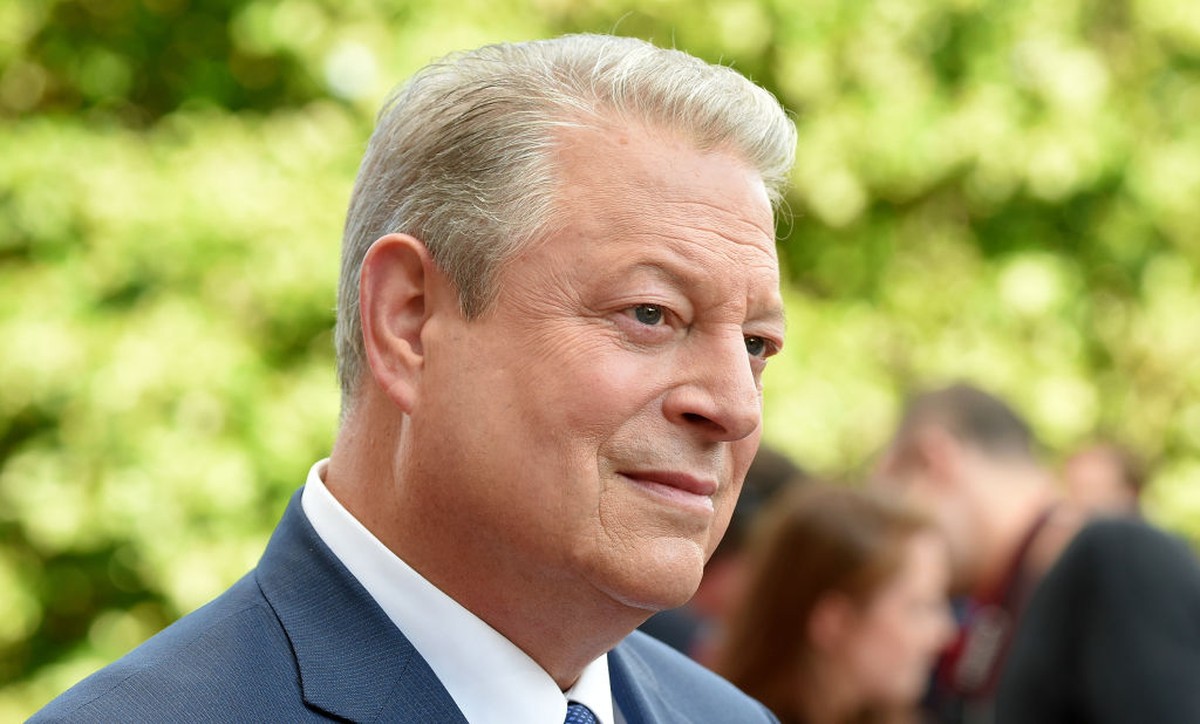 Al Gore at the Opening of the #COP27 YOU MUST LISTEN TO THIS!

A Lifetime's Consumption of Fossil Fuels, Visualized On a day-to-day basis, our fossil fuel consumption might seem minimal, however, in just a year the average American consumes more than 23 barrels of petroleum products like gasoline, propane, or jet fuel.

Following the Money That Undermines Climate Science It's difficult to figure out who's funding climate denial, because many of the think tanks that continue to question established climate science are nonprofit groups that aren't required to disclose their donors. That's true of the Competitive Enterprise Institute, a free-market research organization in Washington that disputes that climate change is a problem.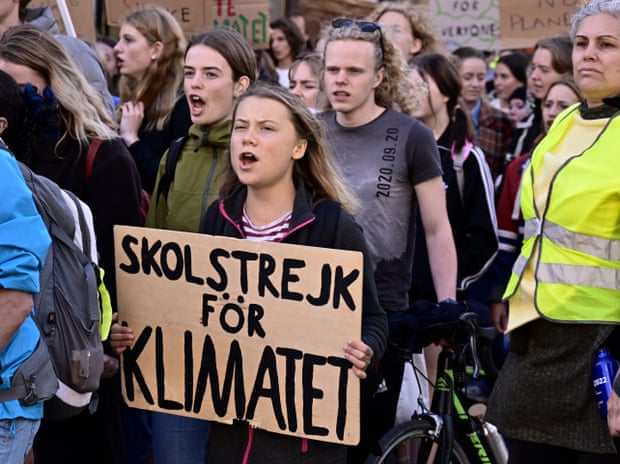 Greta Thunberg on the climate delusion: 'We've been greenwashed out of our senses. It's time to stand our ground' Climate change has become a crisis sooner than expected. So many of the researchers I've spoken to have said that they were shocked to witness how quickly it is escalating. But since science is very cautious when it comes to making predictions, maybe this should not come as a big surprise. One result of this, however, is that very few people actually knew how to react when the signs started becoming obvious in recent years. And fewer still had planned how to communicate what is happening. It seems like the vast majority of people were preparing for a different, less urgent scenario. A crisis that would take place many decades into the future. And yet here we are. The climate and ecological crisis is not happening in some faraway future. It's happening right here and right now.
10 steps you can take to lower your carbon footprint Small changes alone won't stop climate change, but your actions are still worthwhile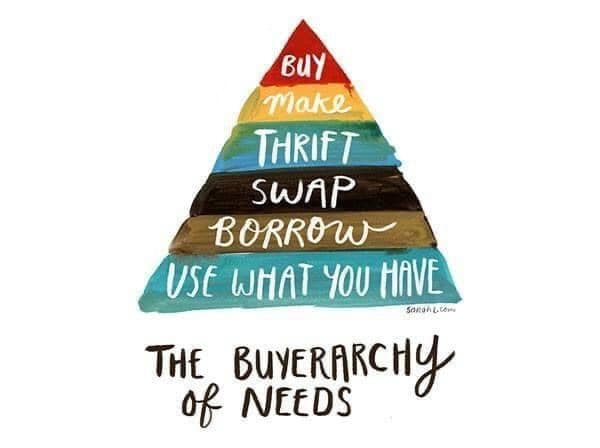 We all can work on how we reduce our impact on the environment and climate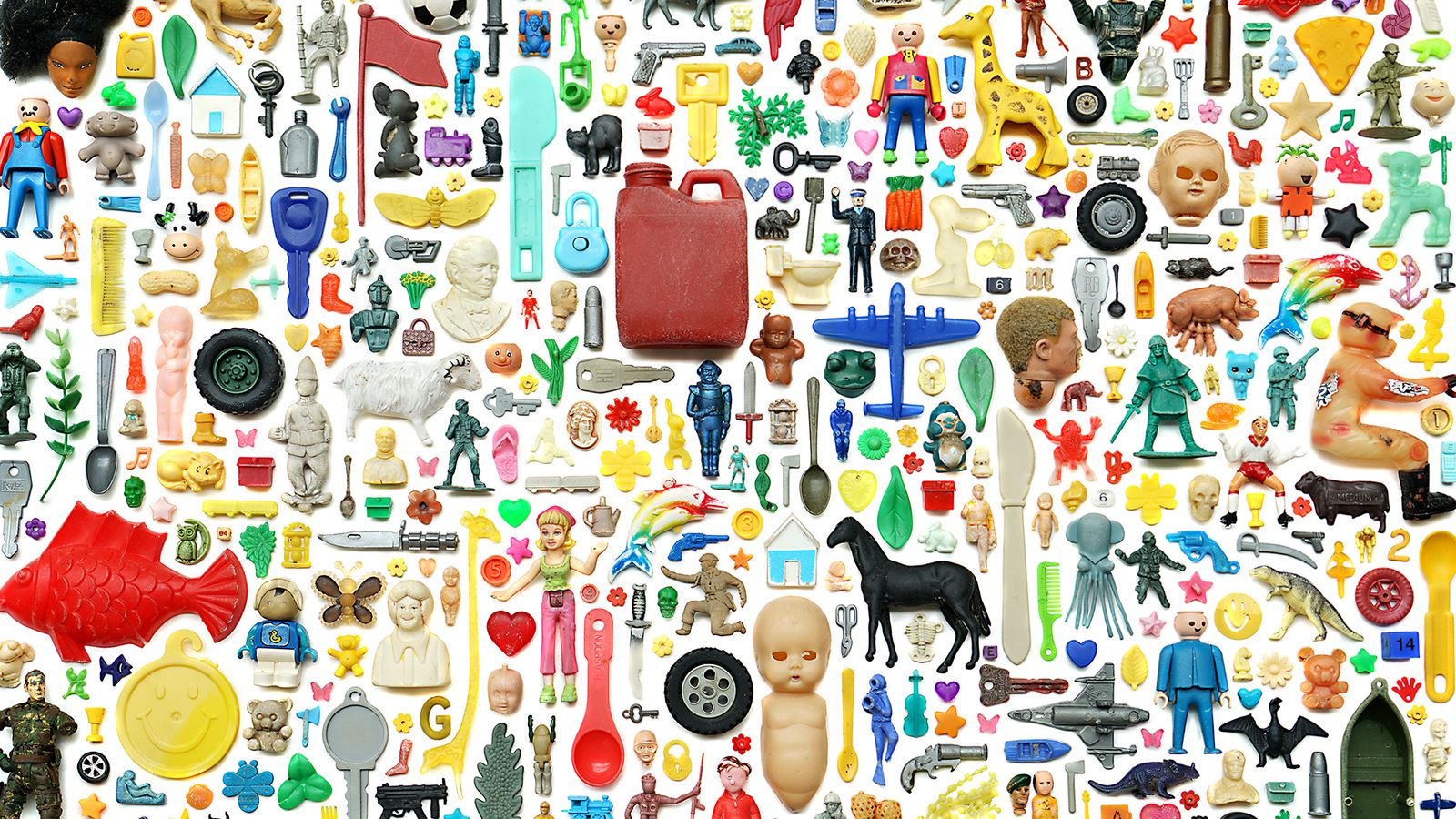 Special report: Our plastic planet Activist consumer groups are pushing for less use, and to some extent, less production, while industry aims for increased recycling. Plastics demand is projected to only increase — and the footprint of plastic pollution with it.

Climate Mobilization We are on a mission to initiate a WWII-scale mobilization to reverse global warming and the mass extinction of species in order to protect humanity and the natural world from climate catastrophe. We are an innovation lab focused on developing and launching frameworks, messaging, and organizing approaches to accelerate the global transition into "Emergency Mode" in order to reverse climate change and the ecological crisis.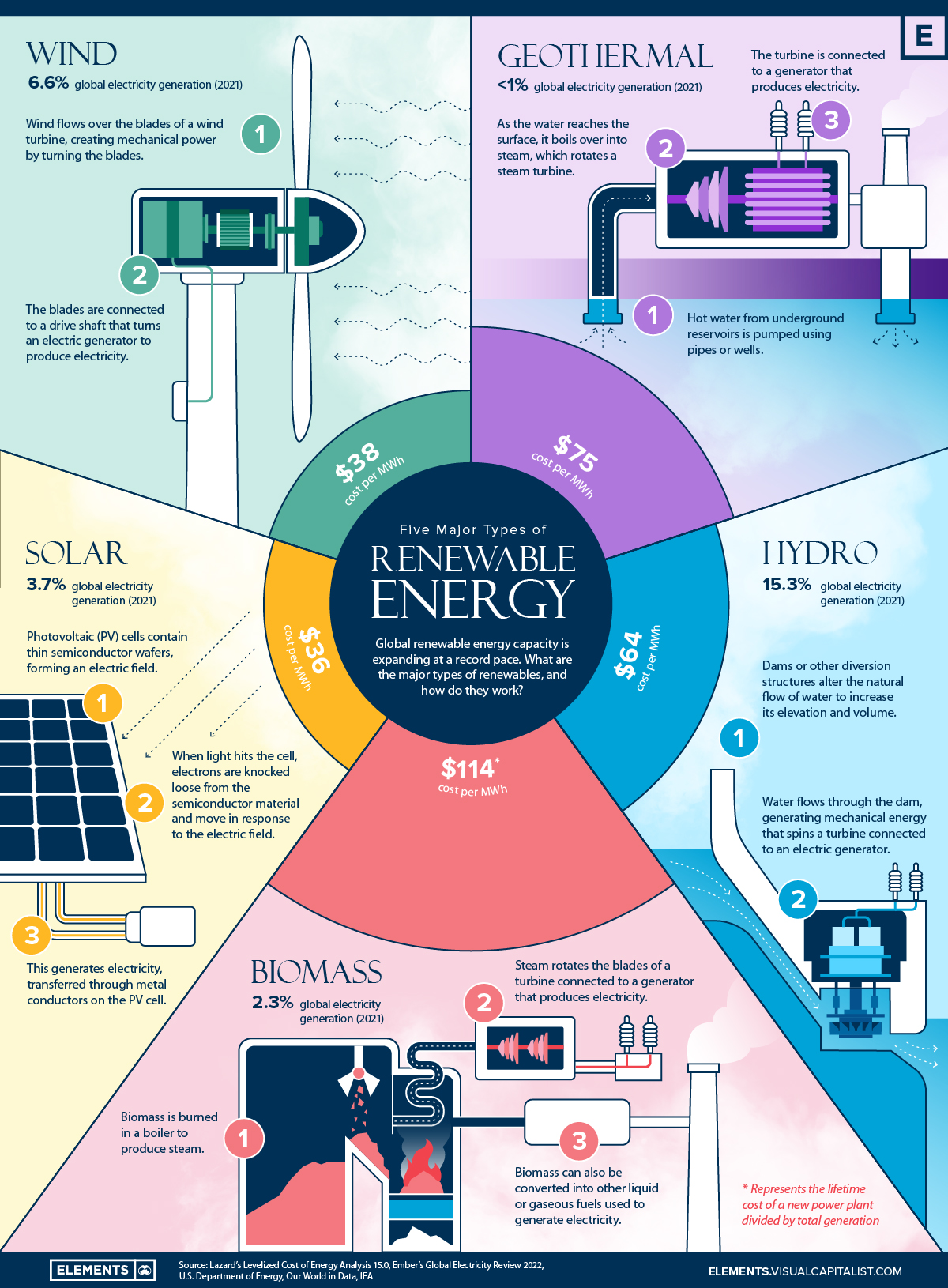 What Are the Five Major Types of Renewable Energy?
Recent News
2022-12-01 We looked at 1,200 possibilities for the planet's future. These are our best hope. Working with experts from the Potsdam Institute for Climate Impact Research in Germany, we explored the central features of these scenarios — how fast the world embraces clean energy, how quickly we can remove greenhouse gases from the atmosphere — and looked at how these in turn affect the planet's temperature over the course of the century. The results, as you will see, show a world that keeps inching closer to catastrophic climate change. But they also point a way toward a less hot future. The scenarios help show us what needs to be done — and what we can still do.

2022-12-01 Talks kick off on global plastic trash treaty - "We know that the world has a significant addiction to plastic," said Inger Andersen, Executive Director of the Nairobi-based United Nations Environment Programme, at the start of the talks. "A plastic crisis is also a climate crisis. Plastic has a heavy carbon footprint and a heavy chemical footprint," she said.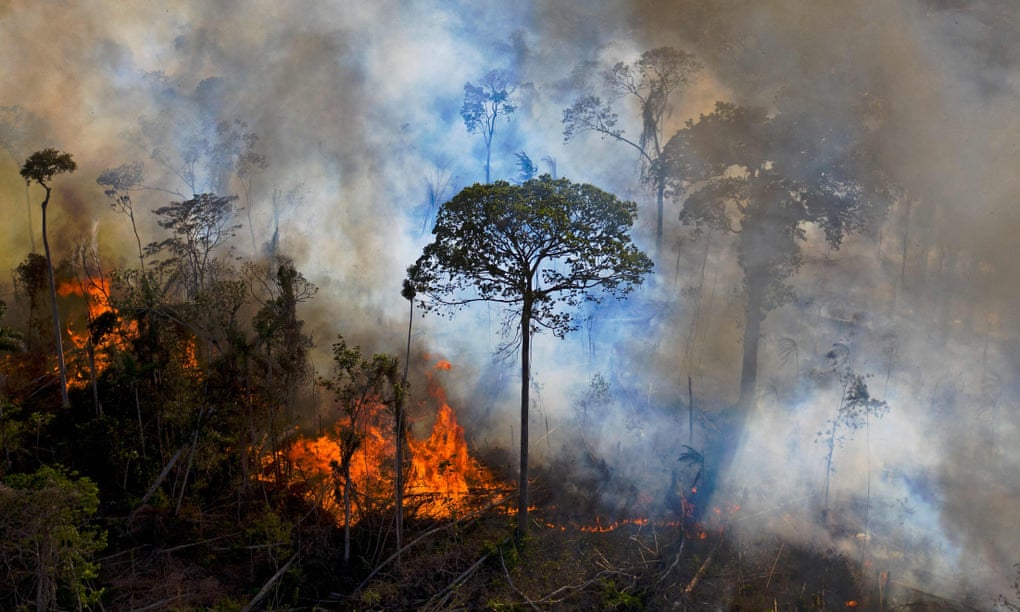 2022-11-30 From the Amazon to Australia, why is your money funding Earth's destruction? The world's most destructive industries are fiercely protected by governments. The three sectors that appear to be most responsible for the collapse of ecosystems and erasure of wildlife are fossil fuels, fisheries and farming. In 2021, governments directly subsidised oil and gas production to the tune of $64bn (£53bn), and spent a further $531bn (£443bn) on keeping fossil fuel prices low. The latest figures for fisheries, from 2018, suggest that global subsidies for the sector amount to $35bn a year, over 80% of which go to large-scale industrial fishing. Most are paid to "enhance capacity": in other words to help the industry, as marine ecosystems collapse, catch more fish.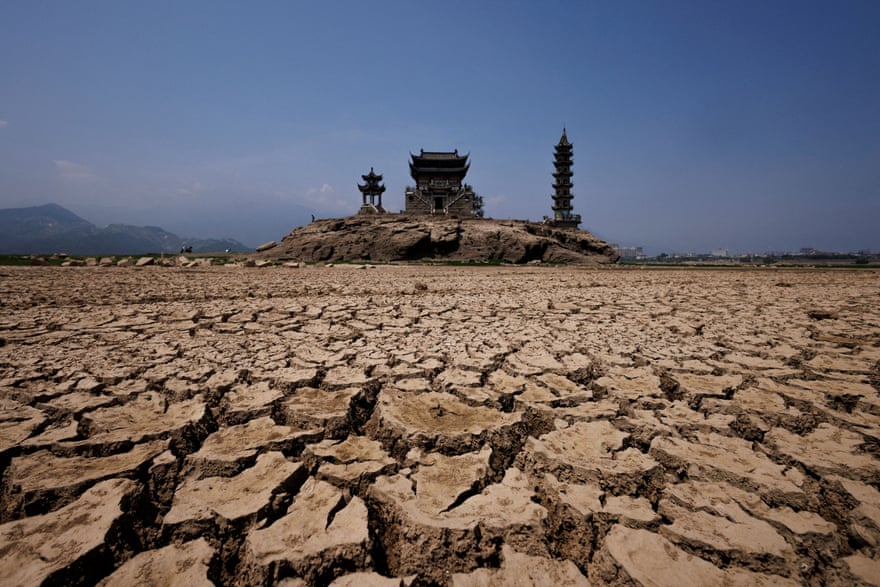 2022-11-28 20 climate photographs that changed the world They are the images that made us sit up and take notice. As world leaders gather for Cop27, these pictures prove that global heating isn't a distant possibility – it's already here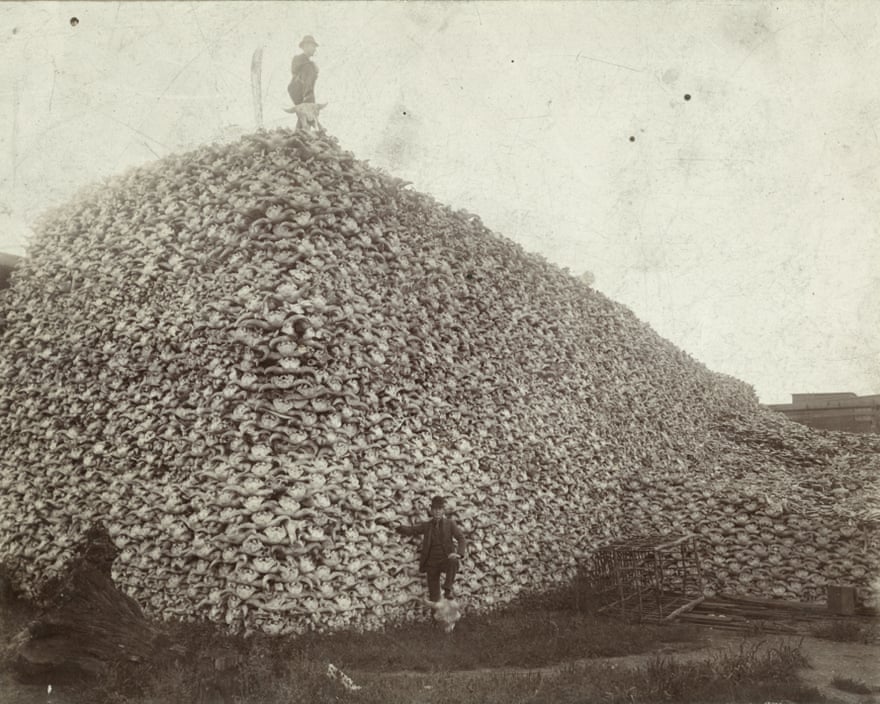 2022-11-27 Humans v nature: our long and destructive journey to the age of extinction Although the debate is far from settled, it appears ancient humans took thousands of years to wipe out species in a way modern humans would do in decades. Fast forward to today and we are not just killing megafauna but destroying whole landscapes, often in just a few years. Farming is the primary driver of destruction and, of all mammals on Earth, 96% are either livestock or humans. The UN estimates as many as one million plant and animal species are at risk of extinction.

2022-11-27 Instant (but worthwhile) post-game analyses of COP27 As always, this year's annual COP meeting on global climate change (United Nations, Conference of the Parties) resulted in a mixed bag of successes, failures, delays, and ambiguities. The pieces below will fill you in. They might also make you more interested in these deliberations than you'd expect.

2022-11-27 A warmer Arctic Ocean leads to more snowfall further south Rising air temperatures due to global warming melt glaciers and polar ice caps. Seemingly paradoxically, snow cover in some areas in northern Eurasia has increased over the past decades. However, snow is a form of water; global warming increases the quantity of moisture in the atmosphere, and thus the quantity and likelihood of rain and snow. Understanding where exactly the moisture comes from, how it is produced and how it is transported south is relevant for better predictions of extreme weather and the evolution of the climate.

2022-11-27 China-Australia project contributes to studies on climate adaptation and disaster risk reduction A China-Australia project is conducted to develop transferable integrated tools for the climate adaptation - disaster risk reduction spectrum, with a focus to help the developing countries with affordable tools, and access to high-quality data and modelling systems related to climate change caused disasters.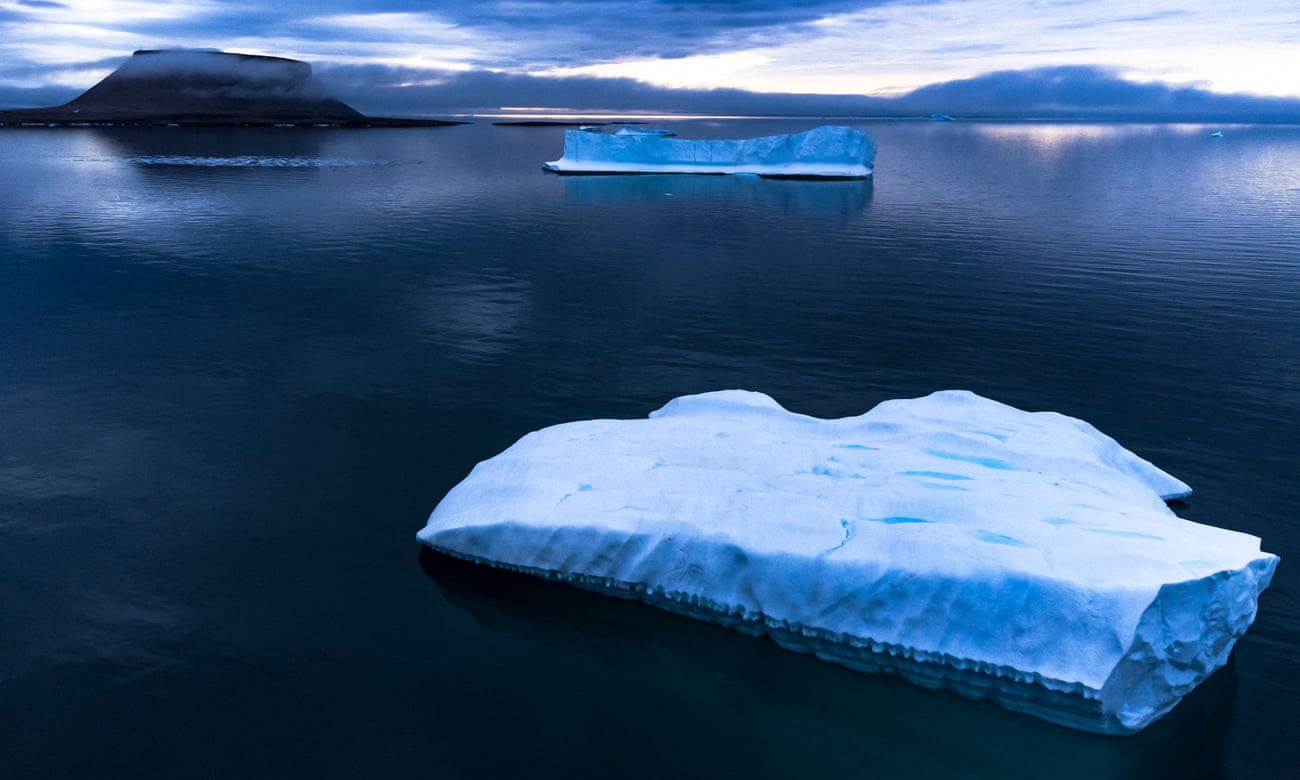 2022-11-27 Melting point: could 'cloud brightening' slow the thawing of the Arctic? Like the apocryphal frog that doesn't notice the rising water temperature until it's boiled alive, we as a global society are still struggling to recognise that anthropic global warming is hastening us towards irreversible environmental and ecological catastrophe. While there is consensus among climate scientists about the urgency of the situation, and widespread political acknowledgment that the use of carbon fuels must be reduced, targets have not been met and as the UK's Cop26 president, Alok Sharma, said, the lack of progress at this month's Cop27 demonstrates the 1.5C limit is on "life support" and there is growing evidence that we are further along the road to a tipping point than previously thought.

2022-11-23 Rising sea level could exceed estimates for US coasts Global sea level has been rising for decades in response to a warming climate, and multiple lines of evidence indicate the rise is accelerating. The new findings support the higher-range scenarios outlined in an interagency report released in February 2022. That report, developed by several federal agencies - including NASA, the National Oceanic and Atmospheric Administration (NOAA), and the U.S. Geological Survey - expect significant sea level rise over the next 30 years by region. They projected 10 to 14 inches (25 to 35 centimeters) of rise on average for the East Coast, 14 to 18 inches (35 to 45 centimeters) for the Gulf Coast, and 4 to 8 inches (10 to 20 centimeters) for the West Coast.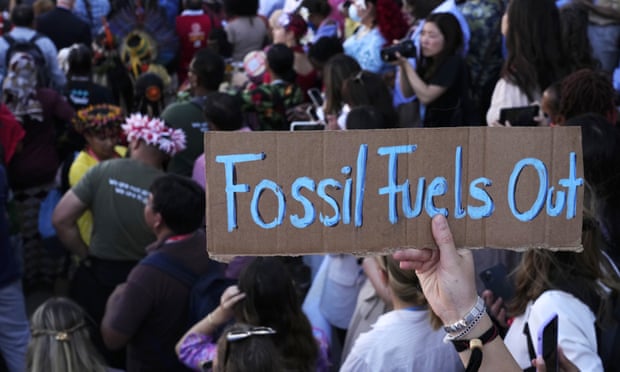 2022-11-23 Make ecocide an international crime and other legal ideas to help save the planet It's all too easy to feel overwhelmed and helpless in the face of such widespread catastrophe. But we as citizens can do something right now. There are many interesting and entirely workable legal ideas percolating around the world from some very thoughtful people. Together, alongside increased citizen activism, these ideas can begin to provide a coherent and comprehensive legal framework for all of us to help save the planet.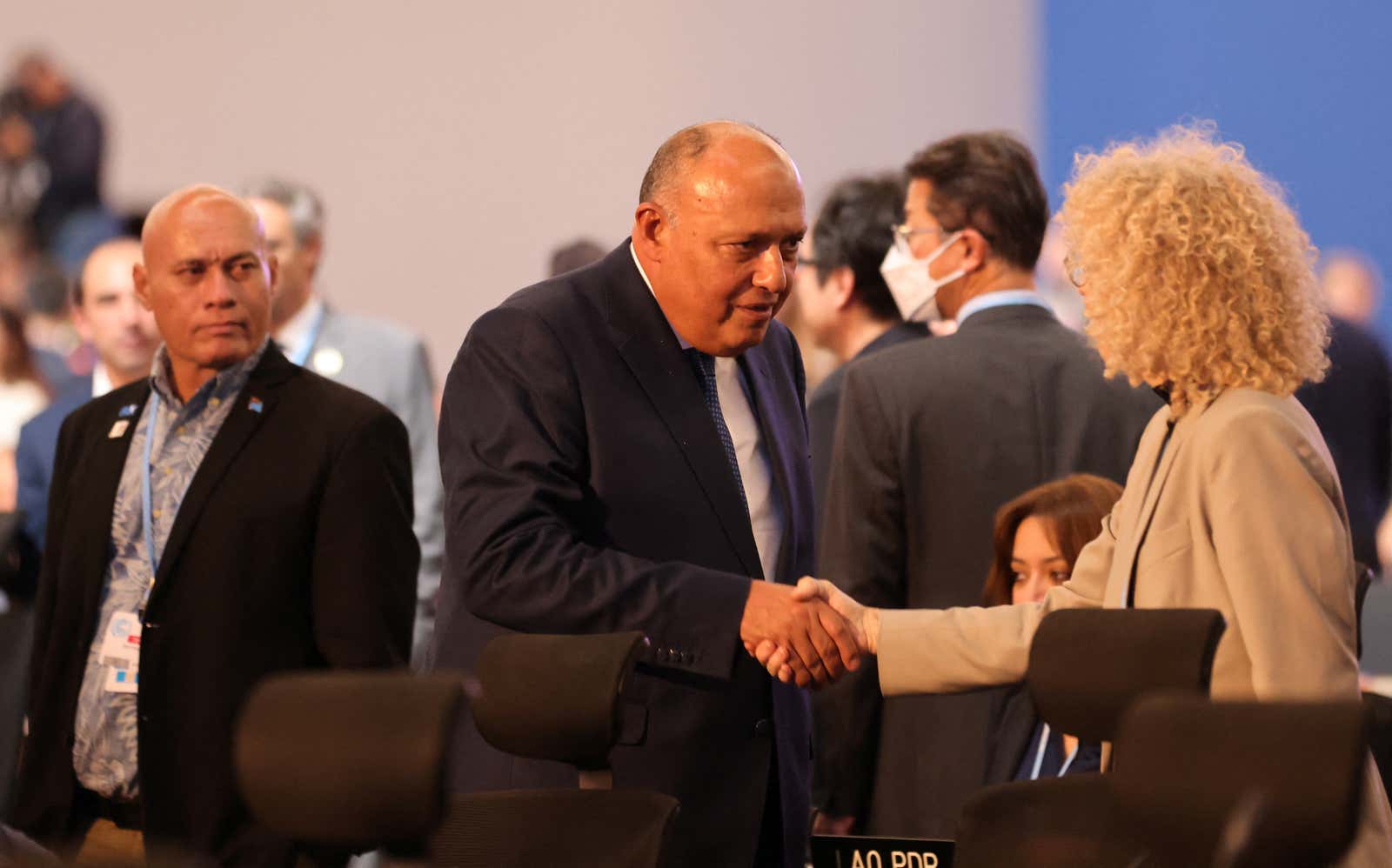 2022-11-21 COP27 redraws the map for the global climate responsibility In the end, COP27 struggled over the oldest battle lines in climate diplomacy: rich countries v. poor. This time, the dispute was whether it is time to redraw those lines, expanding the number of nations contributing to help poor nations weather rising temperatures.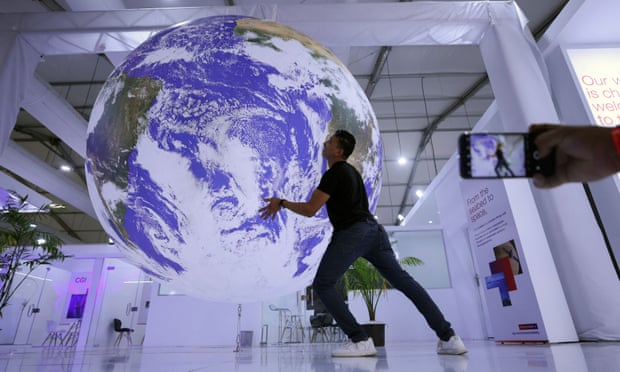 2022-11-21 What are the key outcomes of Cop27 climate summit? From loss and damage to 1.5C goal and World Bank reform, the takeaways from Sharm el-Sheikh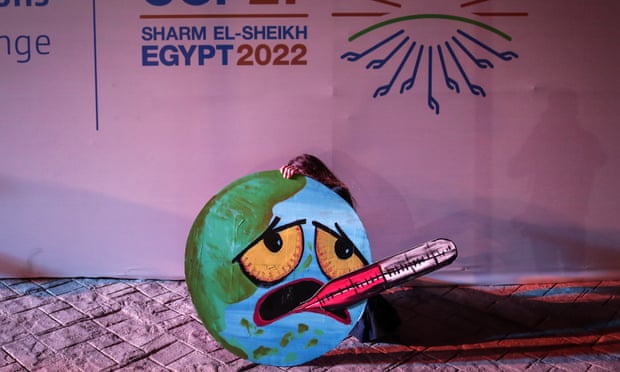 2022-11-21 The big takeaway from Cop27? These climate conferences just aren't working In the end, the recent shenanigans at the Cop27 meeting in Sharm el-Sheikh at least ended up making modest progress on loss and damage: high-emissions nations agreeing to pay those countries bearing the brunt of climate mayhem that they had little to do with bringing about. But, yet again, there was no commitment to cutting the emissions accelerating this crisis, without which this agreement is nothing more – as one delegate commented – than a "down-payment on disaster". No seasoned observers are of the opinion that the world is any nearer tackling the climate emergency. Indeed, the real legacy of Cop27 could well be exposing the climate summit for what it has become, a bloated travelling circus that sets up once a year, and from which little but words ever emerge.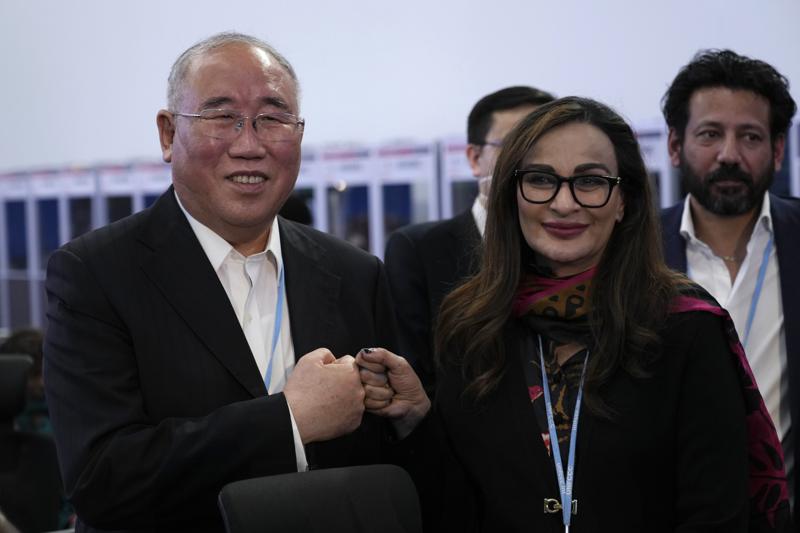 2022-11-20 UN climate deal: Calamity cash, but no new emissions cuts For the first time, the nations of the world decided to help pay for the damage an overheating world is inflicting on poor countries, but they finished marathon climate talks on Sunday without further addressing the root cause of those disasters — the burning of fossil fuels.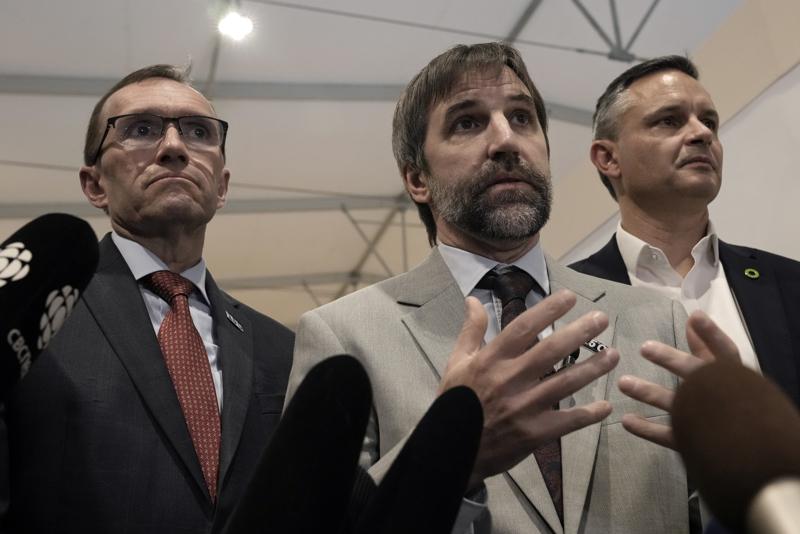 2022-11-19 UN climate talks poised for deal creating disaster fund Negotiators say they have struck a potential breakthrough deal on the thorniest issue of United Nations climate talks, the creation of a fund for compensating poor nations that are victims of extreme weather worsened by rich nations' carbon pollution.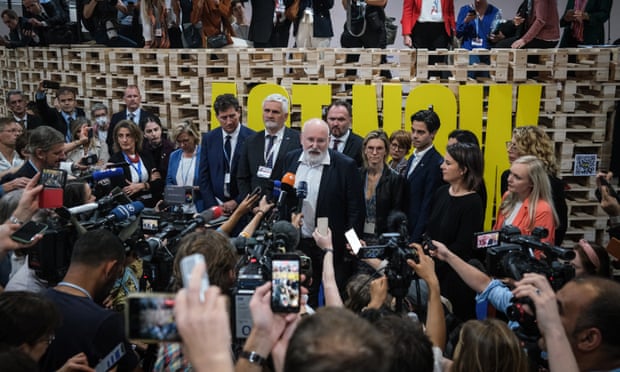 2022-11-19 Cop27 talks in disarray with 1.5C goal at risk, campaigners warn Several people told the Guardian it was the worst climate talks they had been involved in. One described them as "untransparent, unpredictable and chaotic".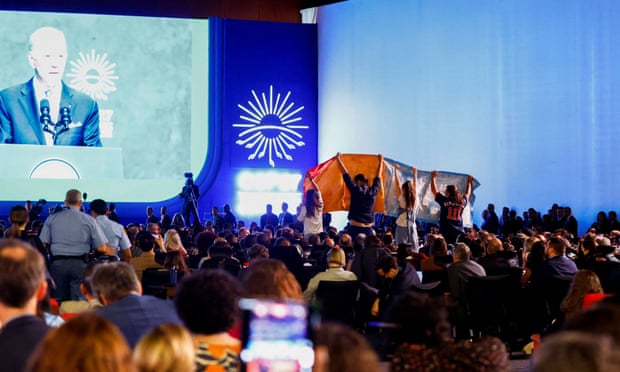 2022-11-19 'Shameful' UN silencing Indigenous voices, say banned Cop27 activists Big Wind, Jacob Johns, Jamie Wefald, and Angela Zhong missed the second week of the climate conference after being suspended for standing up with a "People vs Fossil Fuels" banner during Biden's speech last Friday. The Indigenous activists, Wind and Johns, gave a war cry to announce themselves and draw attention to the fossil fuels crisis before security officials confiscated the banner. The group then sat down and Biden continued.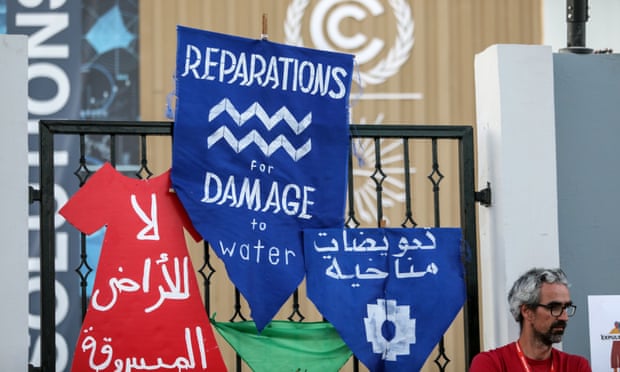 2022-11-19 US shamed as the 'colossal fossil' of Cop27 climate summit by campaigners The US has been named the "colossal fossil" of the Cop27 climate talks by campaigners who criticised the country for its intransigence in providing support to developing countries hit hardest by the climate crisis. The "award", unveiled at a ceremony featuring a person dressed as a dinosaur, is an annual event staged by Climate Action Network International to shame the countries deemed to be blocking climate progress.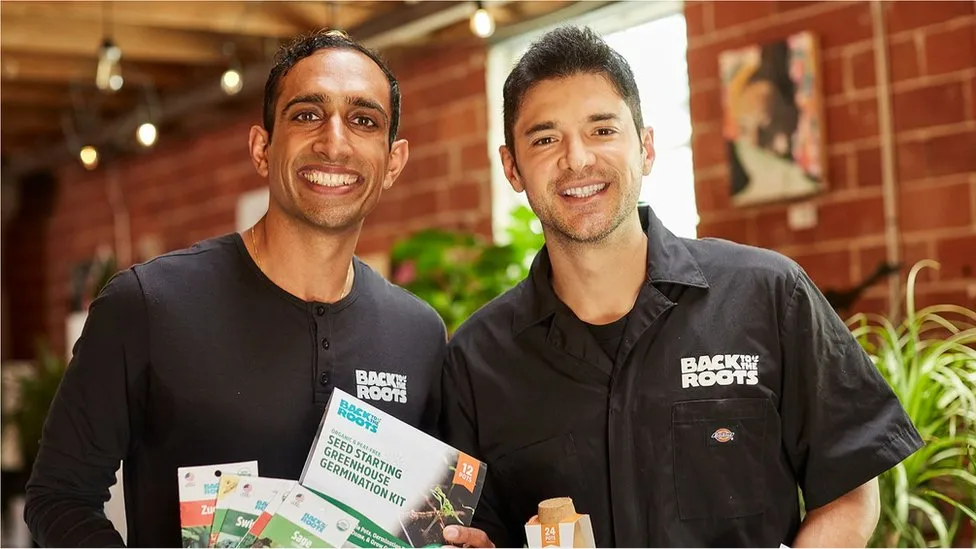 2022-11-18 Small firms have a big role fighting climate change -"You can't solve the climate problem without addressing small businesses," says Michael Vandenbergh, law professor at Vanderbilt University and director of its Climate Change Research Network. "They make up a very large share of the carbon emissions associated with big companies' supply chains... so you can't get to any meaningful change without dealing with small businesses."