Welcome
"We don't inherit the earth from our ancestors;
we borrow it from our children."
-- the wisdom of Chief Seattle
"Be Imperfectly Vegan
Be Imperfectly Zero Waste
Be Imperfectly Plastic Free
Be Imperfectly Sustainable

 
Because small conscious changes
are better than none at all."


--Amber Allen @thefairlylocalfamily
The ClimateChange.Tips website is for people who are concerned about climate change. Our goal is to make it easy to stay abreast of the best, trusted information on the science, social activism, and politics of this looming crisis. We intend to empower individuals to make lifestyle changes that will reduce their carbon footprint.
A short list of things you can do today:
Get involved and VOTE!
Use reusable bags and bottles.
Avoid all plastic where possible.
Recycle correctly and compost.
Use energy efficient appliances and bulbs.
Insulate and turn down the heat and hot water.
Walk, take public transport, carpool, and avoid flying.
Eat less red meat.
Plant trees.
Get family, friends, and your workplace to make similar changes.
" Saving our planet, lifting people out of poverty, advancing economic growth... these are one and the same fight. We must connect the dots between climate change, water scarcity, energy shortages, global health, food security and women's empowerment. Solutions to one problem must be solutions for all."
— Ban Ki-moon
"Now is the time to understand more, so we fear less."

"There are absolutely people dying climate-related deaths right now."
Misha Coleman, World Health Organization
If you have comments or suggestions, please email them to editor@climatechange.tips.
Our Inspiration
One Thing You Can Do Now
Go meat free for just a few days a week - be kind to your heart and to your wallet, but also be good to the planet.

Why?: Roughly 18 per cent of greenhouse gases are caused by livestock farming. Producing just one beef steak emits more CO2 than you would by driving for an hour and leaving all the lights on at home.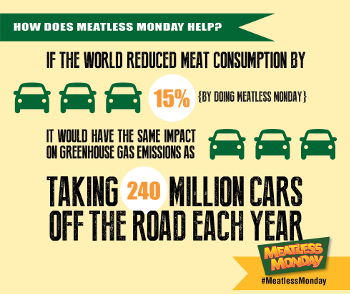 News

Sir David Attenborough speech to the UN Security Council Sir David Attenborough outlines the action needed by all countries at COP26 to tackle the threat of climate change.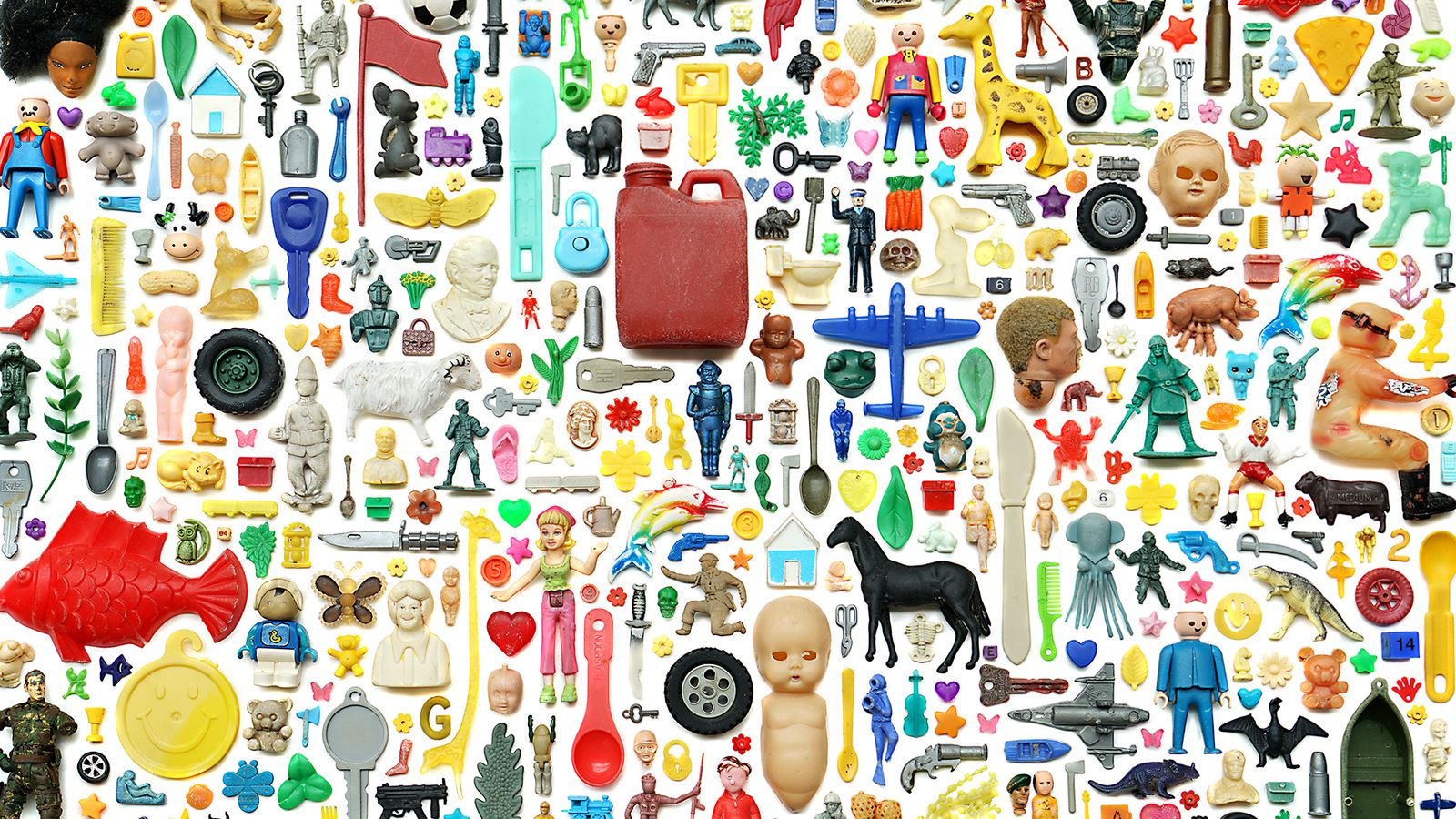 Special report: Our plastic planet Activist consumer groups are pushing for less use, and to some extent, less production, while industry aims for increased recycling. Plastics demand is projected to only increase — and the footprint of plastic pollution with it.

Climate Mobilization We are on a mission to initiate a WWII-scale mobilization to reverse global warming and the mass extinction of species in order to protect humanity and the natural world from climate catastrophe. We are an innovation lab focused on developing and launching frameworks, messaging, and organizing approaches to accelerate the global transition into "Emergency Mode" in order to reverse climate change and the ecological crisis.

Following the Money That Undermines Climate Science It's difficult to figure out who's funding climate denial, because many of the think tanks that continue to question established climate science are nonprofit groups that aren't required to disclose their donors. That's true of the Competitive Enterprise Institute, a free-market research organization in Washington that disputes that climate change is a problem.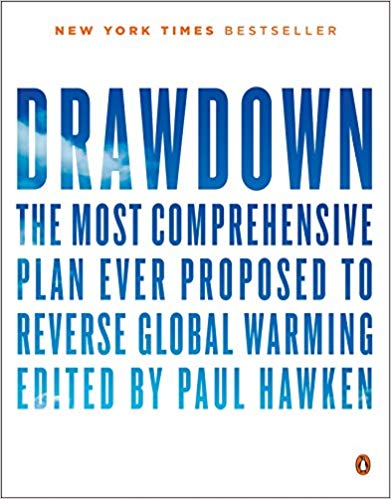 Drawdown: 100 Solutions to Reverse Global Warming Project Drawdown gathers and facilitates a broad coalition of researchers, scientists, graduate students, PhDs, post-docs, policy makers, business leaders and activists to assemble and present the best available information on climate solutions in order to describe their beneficial financial, social and environmental impact over the next thirty years.
Recent News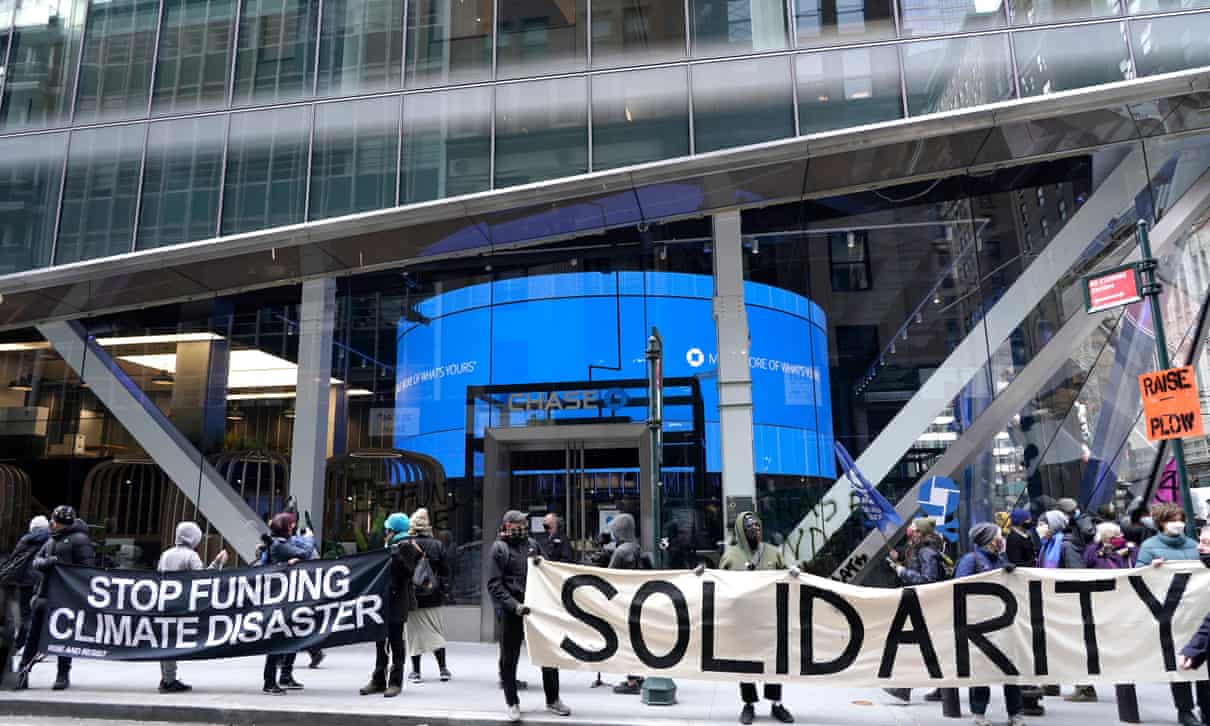 2021-04-07 Banks pledge to fight climate crisis – but their boards have deep links with fossil fuels US banks are pledging to help fight the climate crisis alongside the Biden administration, but their boards are dominated by people with climate-related conflicts of interest, and they continue to invest deeply in fossil fuel projects. Three out of every four board members at seven major US banks (77%) have current or past ties to climate-conflicted companies or organizations – from oil and gas corporations to trade groups that lobby against reducing climate pollution, according to a first-of-its-kind review by climate influence analysts for the blog DeSmog.

2021-04-01 Biden's Big Bet: Tackling Climate Change Will Create Jobs, Not Kill Them From a climate perspective, the plan makes sense. Fossil fuel emissions from vehicle tailpipes are the leading cause of planet-warming pollution in United States. Replacing gas-guzzlers on the road with electric vehicles could be one of the most effective ways to lower the nation's emissions. From a job-creation perspective, it's more complicated. On the one hand, it takes about one-third fewer workers to build an electric car than a car with an internal combustion engine. On the other, the plan could make Detroit more competitive and increase its share of the global automobile market.

2021-03-30 Damming Rivers Is Terrible for Human Rights, Ecosystems and Food Security The communities that experienced the most harm from dams — whether in Asia, Latin America or Africa — often lacked political power and access. But that didn't stop grassroots movements from organizing and growing to fight for their rights and livelihoods. The people affected by dams began raising their voices, sharing their experiences and forging alliances across borders. By the 1990s, the public outcry against large dams had grown so loud that it finally led to the establishment of the WCD.

2021-03-29 An Environmentalist Speaks: Only Nuclear Energy Can Save Our World -"Nuclear waste in canisters has never hurt anyone. No one even tries to claim [that]. But there are those whose profession and career it is to fight nuclear' for whatever reason. All we can hope to do is reach the public with the truth better and more frequently than they do." Few technologies are as divisive as nuclear power seems to be. The word is psychically linked to the disasters that occurred at Fukushima and Chernobyl, and with popular series dramatizing such events, such as Netflix's Chernobyl Diaries; the nuclear specter looms large in people's minds. Alongside the potent, oftentimes antagonistic relationship the public has with nuclear energy is the fact that more and more environmentalists are beginning to take up its banner. Without it, they say, the fight against climate change will be lost before it can even get to its feet.

2021-03-26 World's First Plant to Recycle All Forms of Plastic Begins Construction This Thursday, UK-based technology company Mura announced that construction has begun on the world's first commercial-scale plant to use a new "hydrothermal" process that can recycle all forms of plastic waste in Teesside, U.K. Called HydroPRS™ (Hydrothermal Plastic Recycling Solution), the new technology is an advanced recycling process designed to tackle the plastics that cannot currently be recycled. The plant is set to be operational in 2022 and Mura claims it will be able to process 80,000 tonnes of plastic waste per year.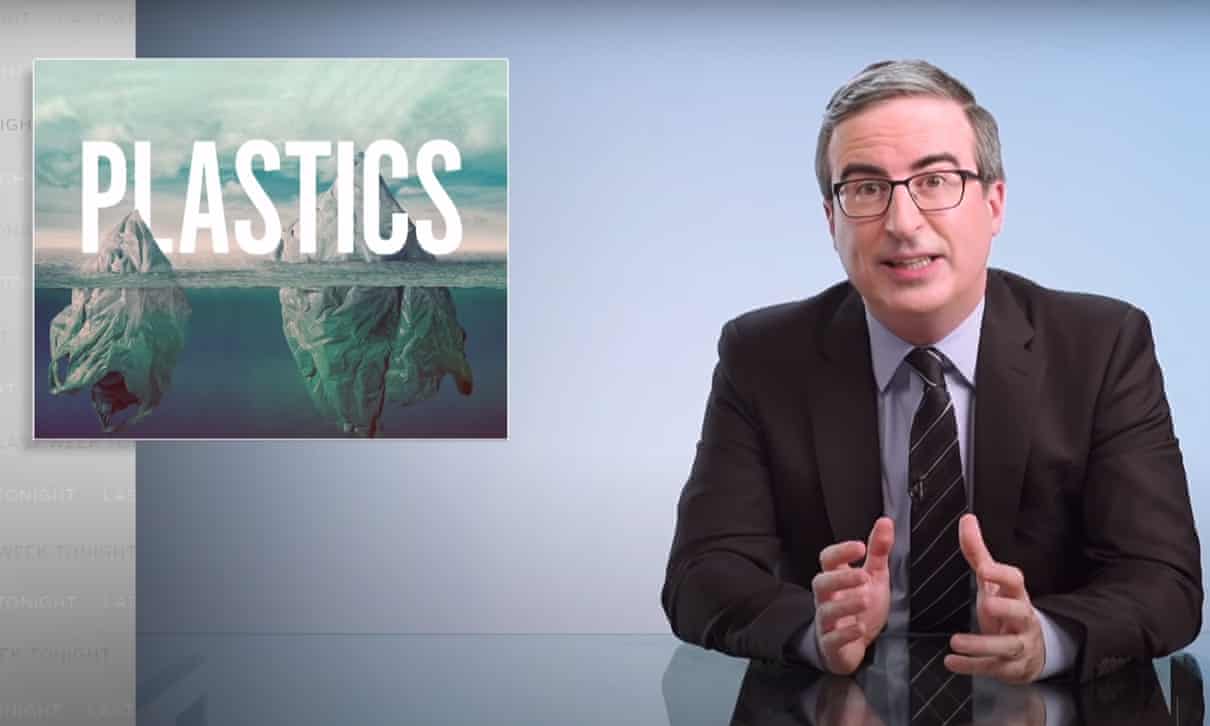 2021-03-22 John Oliver on plastics pollution: 'Our personal behavior is not the main culprit' Oliver dug into the history of plastic production, and how manufacturers have peddled the idea, under the guise of environmentalism, that "it's up to you, the consumer, to stop pollution", he said. "That has been a major throughline in the recycling movement often bankrolled by companies who wanted to drill home the message that it is your responsibility to deal with the environmental impact of their products." This message is epitomized by the national myth around recycling's effectiveness; despite knowing that most plastic – over 90% – can't be recycled, the industry lobbied state legislators to require the chasing arrows recycling symbol to be placed on all their products, and encouraged local governments to establish curbside recycling programs. "Honestly, it wasn't all that difficult for them to convince us that all their waste is recyclable, because we so badly want to believe it," Oliver said. "Lies go down easier when you want them to be true."

2021-03-19 Trawling for Fish May Unleash as Much Carbon as Air Travel, Study Says For the first time, scientists have calculated how much planet-warming carbon dioxide is released into the ocean by bottom trawling, the practice of dragging enormous nets along the ocean floor to catch shrimp, whiting, cod and other fish. The answer: As much as global aviation releases into the air. While preliminary, that was one of the most surprising findings of a groundbreaking new study published on Wednesday in the journal Nature. The study offers what is essentially a peer-reviewed, interactive road map for how nations can confront the interconnected crises of climate change and wildlife collapse at sea.

2021-03-18 How protecting the ocean can save species and fight climate change The ocean is the kind of unwaveringly supportive friend who tolerates our toxicity and shields us from the worst consequences of our actions. It's the friend people have taken for granted for far too long. By overfishing and mining and drilling the seafloor, humans are risking not just the ocean's health but our own. But new research suggests that a strategic, globally coordinated effort to protect more of the world's waters could not only bolster marine biodiversity but significantly increase the number of fish available for harvest and boost the amount of carbon taken up by the ocean, aiding the fight against climate change.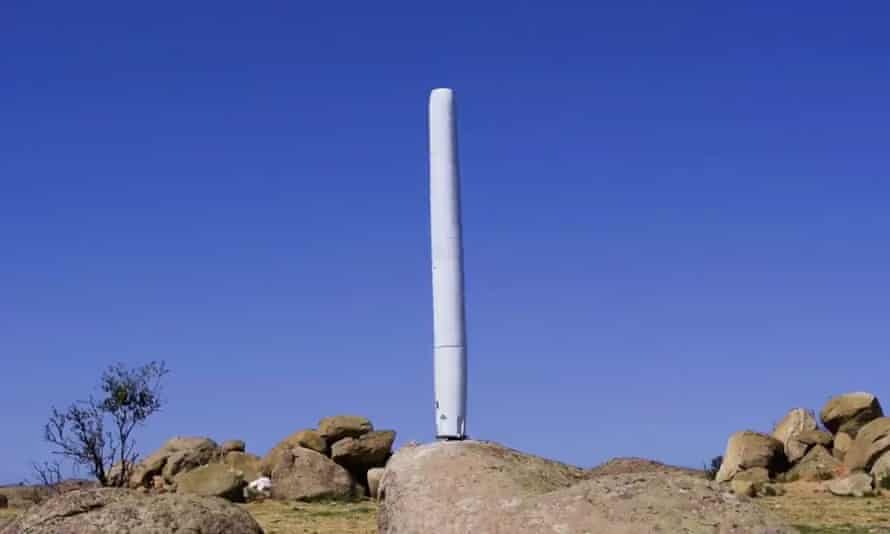 2021-03-16 Good vibrations: bladeless turbines could bring wind power to your home -"Our technology has different characteristics which can help to fill the gaps where traditional windfarms might not be appropriate," says Yáñez. These gaps could include urban and residential areas where the impact of a windfarm would be too great, and the space to build one would be too small. It plugs into the same trend for installing small-scale, on-site energy generation, which has helped homes and companies across the country save on their energy bills. This could be wind power's answer to the home solar panel, says Yáñez.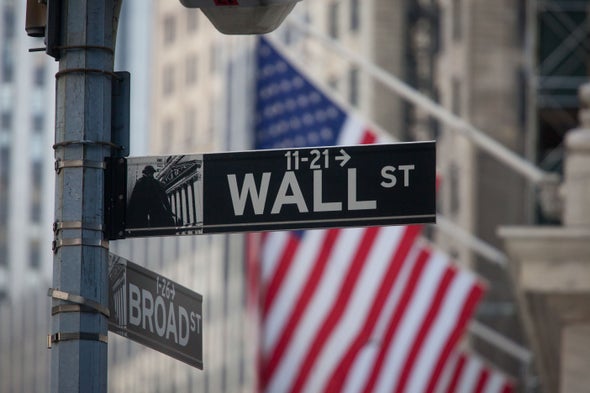 2021-03-16 'Reading the writing on the wall': why Wall Street is acting on the climate crisis A steadily growing trend in investment went fully mainstream in 2020 as a record number of corporations pledged to go "net zero" and move to cancel out the carbon emissions they produce to halt a catastrophic rise in global temperatures.

2021-03-15 These 10 Golden Rules for Planting Trees Could Help Save the Planet We designed these golden rules with a few things in mind, such as the importance of local and indigenous knowledge, and bringing money into the communities involved. We've taken lessons both from modern scientific research in the field, and success stories within it. However, even with these tips in mind, it's worth noting that this process is a tricky one with many moving parts and solutions that will have to be local. But, irrespective of how you're involved in the reforestation process – or even if you're just an enthusiast – you can help global efforts by following these golden rules and supporting the right kind of reforestation.
2021-02-03 MIT: The Green Future Index The Green Future Index is a ranking of 76 leading countries and territories on their progress and commitment toward building a low carbon future. It measures the degree to which their economies are pivoting toward clean energy, industry, agriculture, and society through investment in renewables, innovation, and green finance.

2021-01-28 Earthrise: A Poem About Climate Change by Amanda Gorman At the Biden/Harris inauguration on Wednesday, poet Amanda Gorman, dressed in the yellow of the Sun, realigned the planets with her recitation of a poem called The Hill We Climb. In 2018 for The Climate Reality Project, riffing off of the iconic photo of the Earth rising over the surface of the Moon taken by Apollo 8 astronauts, Gorman wrote a poem called Earthrise about the climate emergency and the action we must take to end it.

2021-01-19 Life-Saving Drinking Water Disinfectants Have a 'Dark Side' -"Take a glass of water. You may or may not have pesticides, pharmaceuticals, PFAS and lead in it. Usually not," says Susan Richardson, a professor of biochemistry at the University of South Carolina in Columbia. "But there's always something that is in your drinking water, and that's disinfection by-products." Aptly named, the chemicals form in water when disinfectants that are widely used to kill pathogens in municipal drinking water facilities react with organic compounds. These compounds may be present in the water as a result of natural processes such as the decay of leaves and animal matter, as well as human activities that may release solvents, pharmaceuticals, pesticides and industrial chemicals. Exposure to disinfection by-products through drinking, bathing or swimming has been linked to potential increased risks of low birthweight babies, birth defects, miscarriages and cancer. "Disinfection is hugely important. We've got to kill those pathogens," says Richardson. "We had millions of people dying from waterborne illnesses before we started disinfecting water in the 1800s."

2021-01-18 Researchers: Climate change will alter the position of the Earth's tropical rain belt Future climate change will cause a regionally uneven shifting of the tropical rain belt—a narrow band of heavy precipitation near the equator—according to researchers at the University of California, Irvine and other institutions. This development may threaten food security for billions of people.

2021-01-18 Worried about Earth's future? Well, the outlook is worse than even scientists can grasp Securing Earth's future requires prudent, long-term decisions. However this is impeded by short-term interests, and an economic system that concentrates wealth among a few individuals. Right-wing populist leaders with anti-environment agendas are on the rise, and in many countries, environmental protest groups have been labeled "terrorists." Environmentalism has become weaponised as a political ideology, rather than properly viewed as a universal mode of self-preservation. Financed disinformation campaigns against climate action and forest protection, for example, protect short-term profits and claim meaningful environmental action is too costly—while ignoring the broader cost of not acting. By and large, it appears unlikely business investments will shift at sufficient scale to avoid environmental catastrophe.

2021-01-16 Climate change doesn't spare the smallest -"What we have seen and lived since the mid-1970s, unambiguously, in our Costa Rican tropical wild world is that the biomass and species richness of insect individuals and species, and their interactions with everything, are decomposing," they write.

2021-01-14 How China ended the lie of recyclable plastic A 2017 memo sent by China to the World Trade Center sent the global recycling industry into a tailspin. In the 1970s, the plastic industry helped get municipalities past "plastic hesitancy" by successfully marketing their product as recyclable, therefore guilt-free. While that is true in theory, mach of the plastic waste, especially what is known as "medium-value" plastics, are more profitable to make from scratch than from reclaimed material. Follow the money. Because China ships more materials to the US than vice versa, it was inexpensive to fill empty cargo ships returning to China with American single-use plastics. But the economics shifted eventually, making it not profitable to ship American medium-value plastic to China. After China's 2017 memo, shipments of waste plastic covered in the memo dropped by over 99%.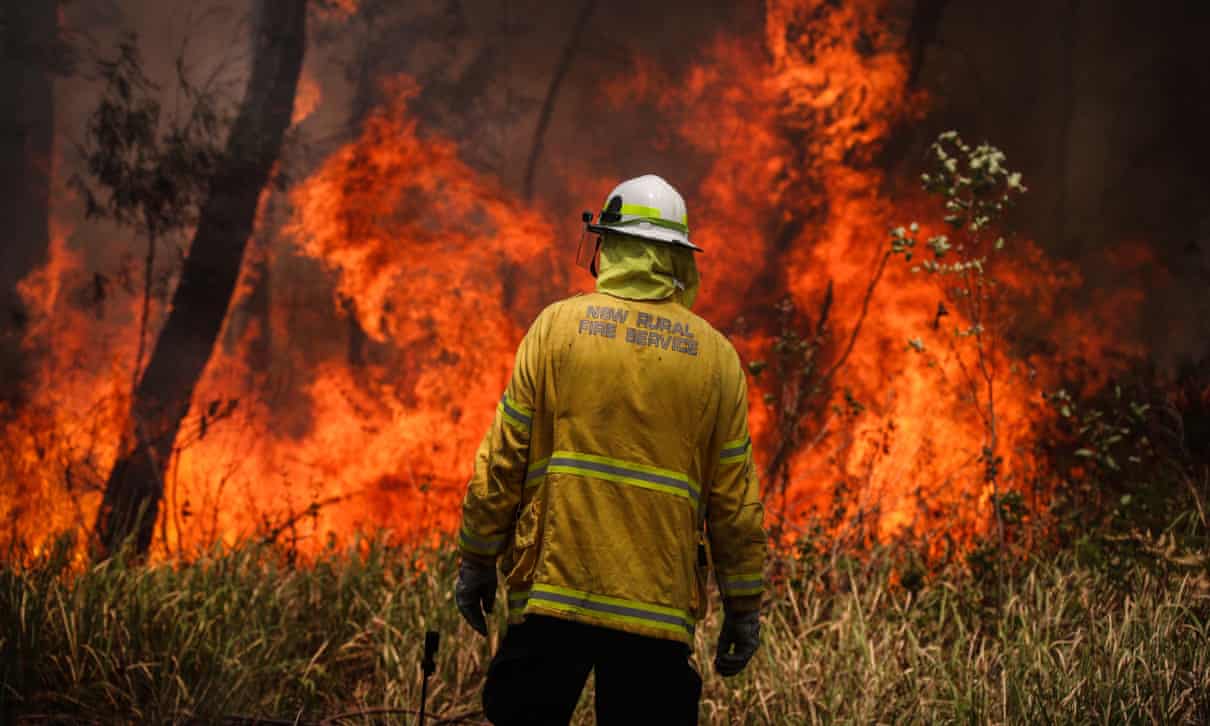 2021-01-14 Countries adapting too slowly to climate breakdown, UN warns Nearly three-quarters of countries around the world have recognised the need to plan for the effects of global heating, but few of those plans are adequate to the rising threat, and little funding has been made available to put them into force, according to the UN environment programme's Adaptation report 2020, published on Thursday. Last year was the joint hottest on record, with a heatwave in Siberia, wildfires in Australia and the US, a destructive Atlantic hurricane season and storms and floods in many parts of Asia.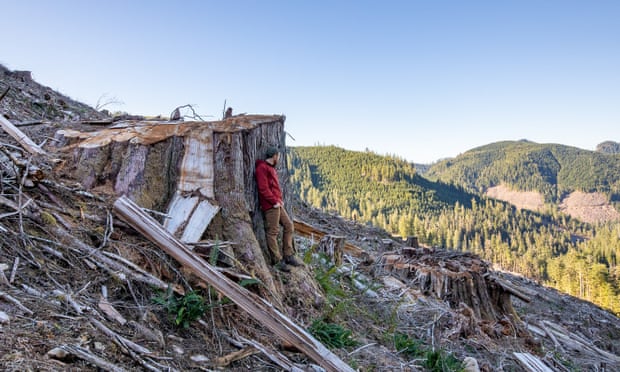 2020-12-02 Photography campaign shows the grim aftermath of logging in Canada's fragile forests Watt's photographs of the forest – and the grim aftermath of logging – are now the centrepiece of a campaign by the Ancient Forest Alliance to capture the impact of clearcutting old growth trees in British Columbia. Despite recent efforts by the province to protect these fragile forests, conservationists say far more is needed to prevent the collapse of ecosystems.